Now you really can bring the whole kitchen (except the sink, of course…) with the Kookabox, kitchen in a box.
Whether you're prepping for an impromptu picnic at the beach, bush, lake or your mate's place, or preparing regular meals while on holidays, there are so many small bits and pieces that can easily be forgotten, lost or left behind. Talk about annoying! Not so with the Kookabox. I think someone has been listening to my prayers!
The Kookabox is a camp kitchen-cum-picnic box that is manufactured from aircraft-grade aluminium sheeting combined with a sturdy tubular stainless steel frame. Weighing just 18.6kg, with the butane gas cooker, the Kookabox is your ideal kitchen for on-the-go families, regardless of whether you're a caravanner, camper, fisher, boatie, 4WDer, horse rider, bike rider, truck driver or simply hanging out with your mates in the backyard.
The Kookabox is more than a simple and convenient storage box; it incorporates a lightweight, rechargeable, 5000 milliamp lithium battery that powers a water pump for the five-litre water reservoir with swing-out spout, plus an LED light to make for easy night-time use. Simple front-mounted buttons are activated once the power bank is charged and plugged in via the USB outlet. Given it's a USB connection, there is no reason that you couldn't recharge your phone or other hand-held devices if needed. There's also an icebox that'll keep contents cool for up to (claimed) 10 hours. While it's not huge, there's room enough for my six-pack of beer and a pack of fat sangas … I mean, drinks and food for our family barbecue.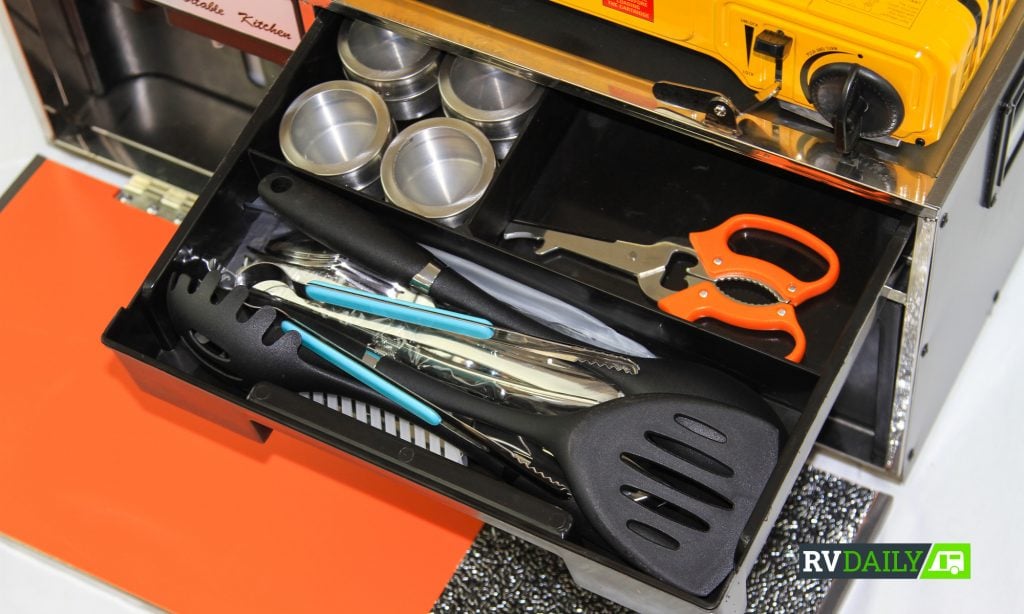 A kettle, frying pan and saucepan cleverly pack within themselves for excellent space-saving and there is a safety latch that ensures the butane cooker can't be left activated when closing the top lid. When opened, the front flip-down lid doubles as a cutting and food preparation surface, plus a silver, heat-resistant surface to place the hot kettle or saucepan on – very clever!
All the included cutlery, crockery, containers and utensils are high grade, not flimsy, el cheapo plastic garbage. Stainless steel insulated coffee mugs, stainless steel plates and bowls and all backed by stainless knives, spoons and forks will see you dining in luxury the same as you would at home. Everything to feed four hungry, thirsty people is all contained in a manageable high-quality, lightweight box.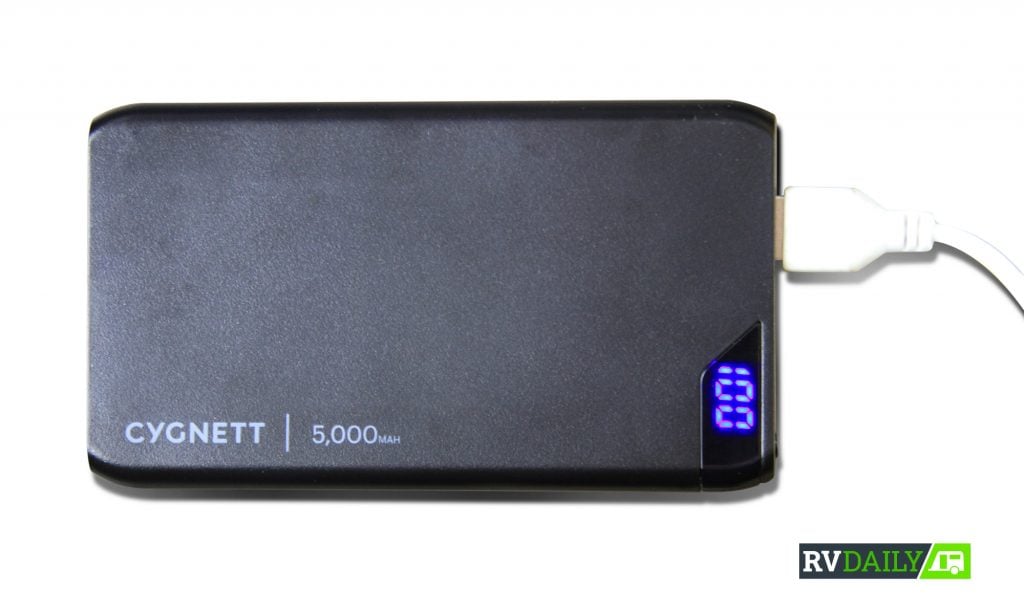 While the Kookabox is not waterproof to cart on your roof racks during rain, I'd suggest, given the materials it's made with, water won't damage it. Carrying the lightweight portable kitchen is made easy with the side-mounted spring-loaded handles. When not in use, they fold flat to save packing space. While both top and front lids are held closed via hidden magnets and seem to do the job adequately, I'd like to see a more positive locking method.
Verdict
I reckon the Kookabox may just save me a few hours searching the shed for all the gear for our next barbecue, regardless of whether it's a last-minute lunch down at the park or a weekend getaway. Given everything is included, how could I possibly forget anything? And given that I'm a bit on the lazy side, I reckon it's light enough for my kids to carry from the shed … brilliant! That gives me more time to find the sleeping bags after the last camping trip … and the tent pegs, heck, maybe even the whole tent too! RRP $699. 
Words and images Mark Allen.