Wednesday, September 30 will witness a new concept for a caravan and outdoor consumer show. Innovation arrives at the inaugural Victorian Caravan & Camping Virtual Show, it is an exciting and pioneering take on traditional caravan and camping shows.
Due to the current COVID-19 pandemic, all physical caravan and camping shows have been cancelled or postponed. As we have reported, Caravan Industry Victoria (CIV), along with its partners and exhibitors, embarked on an ambitious plan to deliver a new consumer experience. And the best bit? It's accessible anywhere and completely free to attend.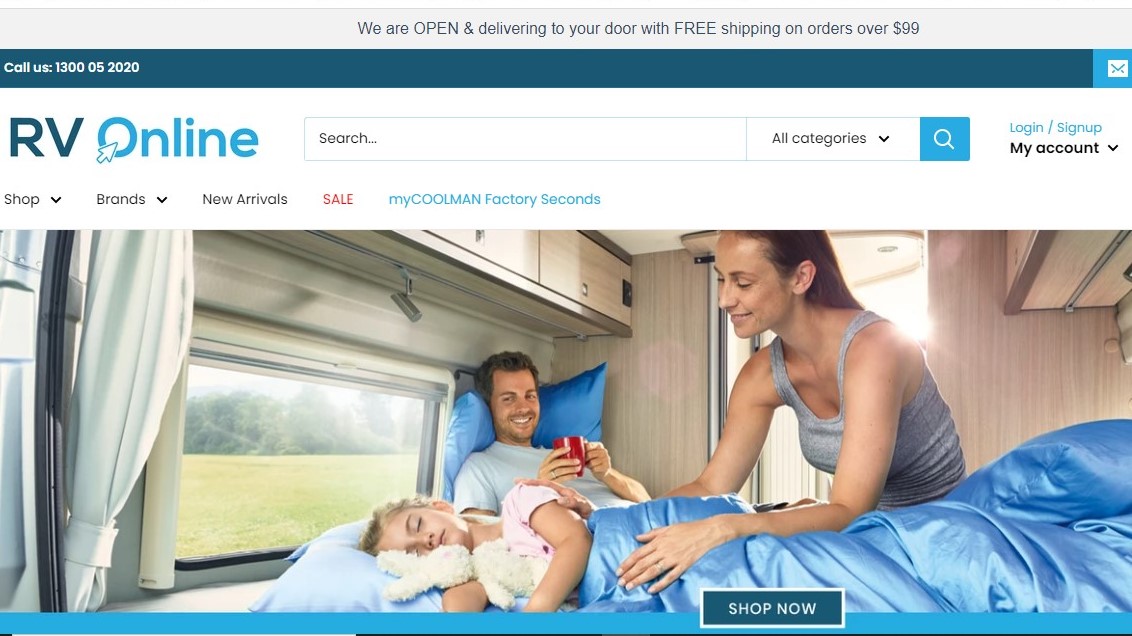 Across five full days, between September 30 and October 4, 2020, virtual attendees will be able to compare and explore the show from the comfort of their own space. You will be able to watch educational demonstrations and webinars, and speak directly with exhibitors. And it wouldn't be a show without being able to shop – which you can! There will be several products that are brand new to market, among tons of other offers, surprises and competitions.
Rob Lucas, CIV CEO said, "In a time where there are significant changes and challenges for all of us, we hope that the Virtual Show provides consumers with some sort of 'normality' and enjoyment, while allowing them to explore and compare their favourite brands like they would at one of our other shows".
Mr Lucas said, "Caravan Industry Victoria has worked hard to deliver a premium event that has encompassed the reputation, feel and success of their physical shows while being accessible and engaging online. More than 150 exhibits are on display for consumers across five halls. As consumers assess their domestic travel options over the next six to 12 months in a 'COVID Normal' it is an event not to miss."
It is anticipated this event will surpass the Victorian Caravan, Camping & Touring Supershow attendance, based on accessibility, free entry and consumers planning to travel as the current restrictions begin to lift.
Lucas continued, "The Virtual Show has provided a fantastic opportunity for our Association to continue to lead the industry into the future, stay innovative, and assist our exhibitors. With a State Industry that contributes 47% of the $4.5 billion to the Australian economy and employs over 6600 Victorians in caravan manufacturing, retail, repair and servicing, it is imperative to maintain interest and engage in the industry, when there have been so many challenges working against us."
Registrations are open now and are FREE for all consumers to attend. Click this link to register your attendance.
The show starts – this Wednesday!