Mark Tramby from the Lotus Caravan Owners Facebook group tells RV Daily about the group's origins, its current activities and how the members are putting money back into struggling communities.
If you're in the market for a new or used RV or you've just purchased one and you're wanting to connect with like-minded RVers, then you won't find a better resource than the groups on Facebook. Trouble is there are literally thousands of them dedicated to caravanning and camping and some are better than others. To help you find the right group or groups for you, we will be showcasing these groups on a regular basis.
Mark is one of the three original administrators (now five) of the Lotus Caravan Owners Facebook group which has been in operation for 7 years. He told RV Daily about the early days of the group and how it grew over time.
Back then Ian Fraser ran a Lotus Owners website forum, which was largely there to answer questions on caravan maintenance and how to fix small problems, but it didn't allow the sharing of photos in the great way that Facebook does.
I had been heavily involved in a Rugby League supporters Facebook group in the years prior to buying a caravan so I knew of the advantage of photo and story sharing so, in 2013, after much discussion with Ian, we kicked off Lotus Caravan Owners on Facebook with an initial membership of 3, the original admins!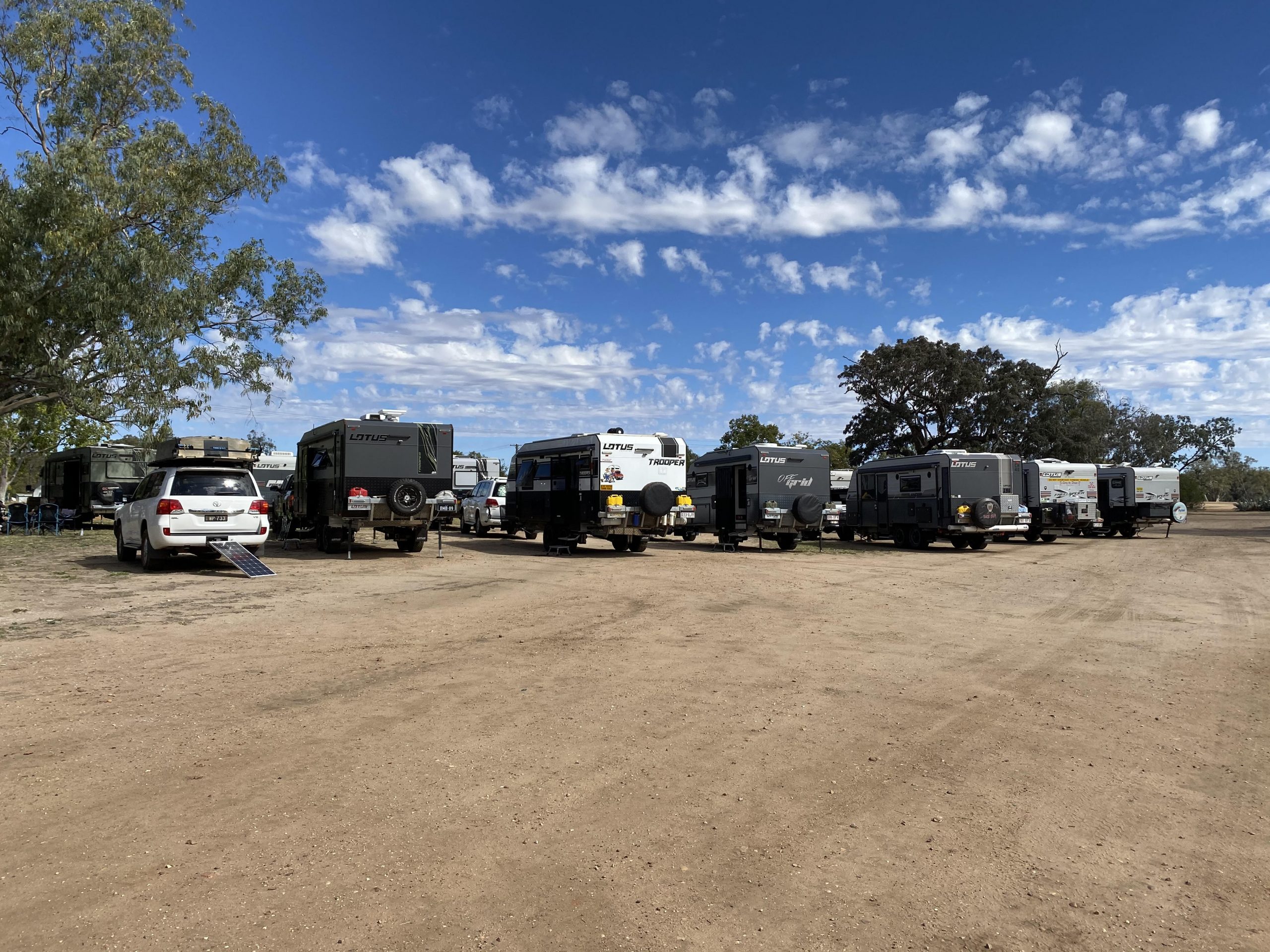 Growth was slow at first. I think it took about 2 years to get to 1000 members but, since then, its rocketed along with membership just under 5,000. That number should be reached very early in 2021 with around 100 joining each month. Most members are owners but many are potential owners who are there to gather information before agreeing to buy either new or second hand.
Mark told us the group's growth increased with support from the Lotus factory and their dealers.
It was harder to get the existing owner base on board than the new owners as now the company and their dealership network encourages people to join the group as they enquire. We estimate that about 70% of all Lotus owners are members of the group.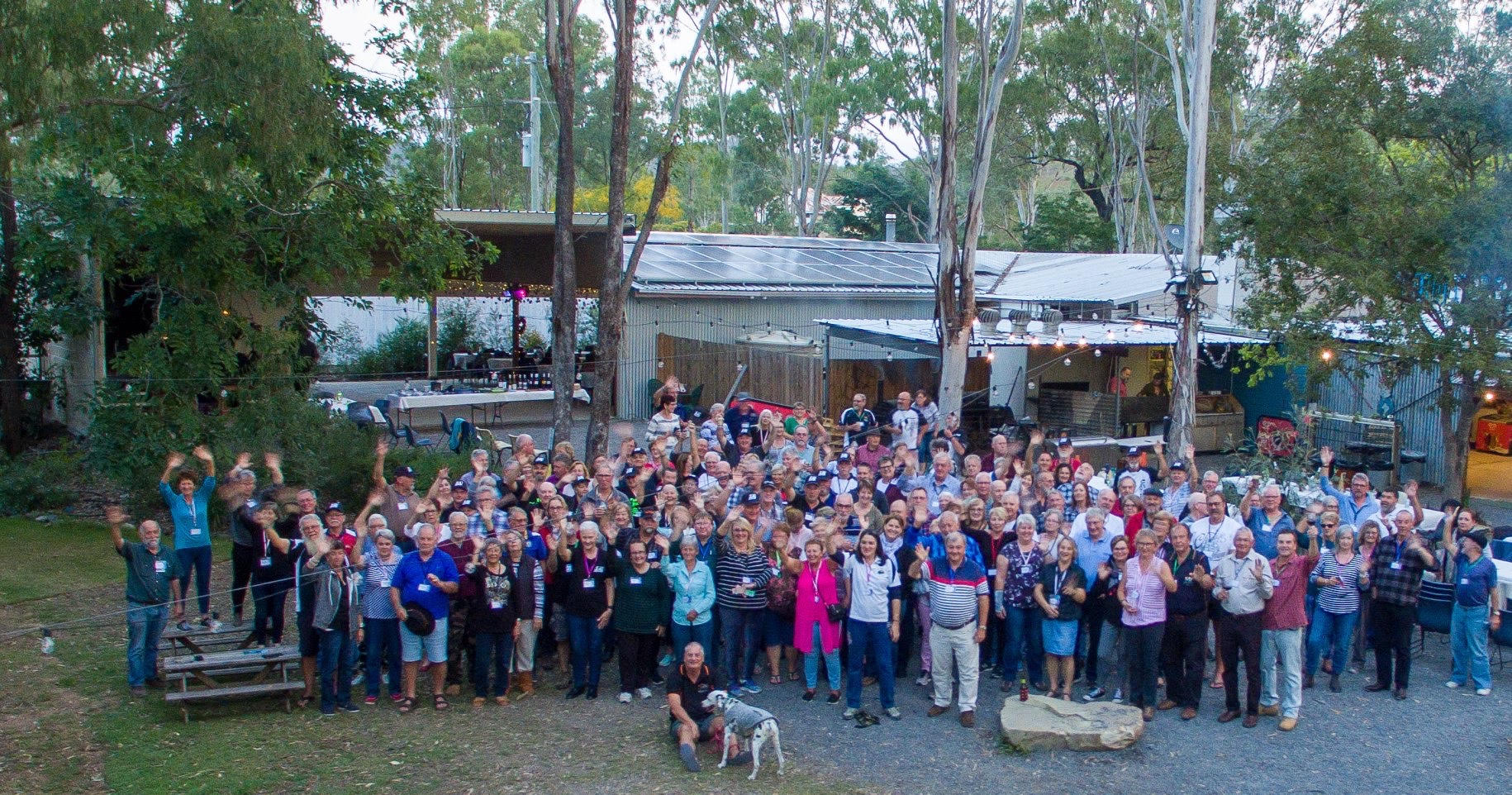 Mark is very proud of the camaraderie of the members which contributes to the success of their annual get together.
At the very core of the group are travel stories, and very much bringing members from across the nation together, either in their own state at annual get-togethers or annually at the "National Gathering" which is held at Kilkivan Bush Camping (near Gympie in Queensland). The National Gathering started in a very small way in 2014 with 23 owners meeting at Pomona (Queensland) showgrounds for a weekend. That has grown into a massive week-long event for 150 owners who journey from all states and territories to enjoy this fabulous week of fun, laughter, dancing, camaraderie and camp oven dining (and yes some drinking).
This event has major financial support from Lotus Caravans and the Queensland dealer Kratzmann Caravans and this is greatly appreciated by the owners.
According to Mark, the most recent get-together was a little different from previous events.
In 2020 this national event had to be cancelled so with Queensland opening up for caravanning in June I decided to do something for the members and ran what we called a "Convoy". No, NOT a tag along, no set rules, regulations or departure times just an itinerary of where we might be each night with an encouragement to join in for happy hours and pub dinners in the little towns we stayed at. The major aim was to spend money in these villages devastated by the Covid 19 pandemic. We also asked members to, wherever possible "shop locally", "don't arrive with a fridge and pantry full" was my suggestion, and at the end of the trip we worked out that we had added approximately $120,000 worth of turnover into these bush communities.
The highlight of the 2020 trip was 4 nights at the fabulous "Lara Wetland" near Barcaldine in Queensland and with 40 caravans on the group it was the largest ever single caravan group they had ever had stay, and ironically for the then owner and founder of the bush camp, Jo Jarden, her last week as owner and certainly her last (and biggest) ever camp oven dinner night.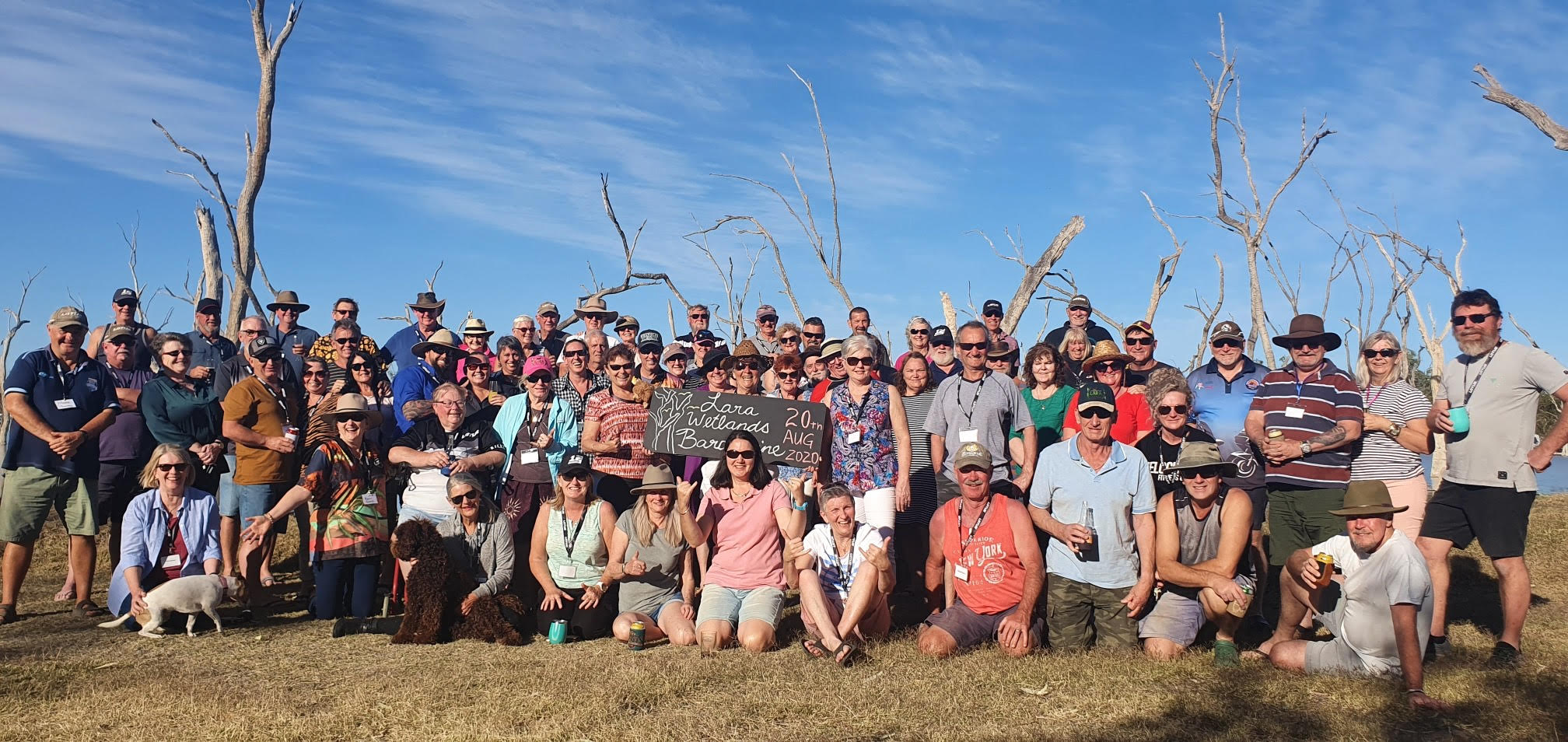 On return from this years event the pressure was on to "do it all again" in 2021 and so in June, right after the next National Gathering in Kilkivan, I'll be again saddling up to take over 40 caravans up through central Queensland to the fantastic Adels Grove and then on to Normanton and the Savannah Way. Further, we will have similar ventures organised for members in NSW and Victoria, also in 2021.
If you are Lotus owner reading this story and are not a member, Mark and his team would love to have you join them so check out their Facebook group at Lotus Caravan Owners (exactly as that is typed NOT all uppercase).
We would like to thank Mark for his insights into the Lotus Caravan Owners Group on Facebook and for sharing the pictures of the groups get together.
If you are the administrator of a Facebook group that is focused on the caravanning, camping and RV lifestyle and you would like to share it with a wider audience, please drop us a line by clicking on our contact form here.
Safe travels.