Written by Glenys Gelzinis
If you ask any fisher what gear they must have, the list will be long and varied depending on the type of fishing planned. Whether it's beach, rock, jetty or boat fishing, you'll need equipment fit for purpose. If I had to name my essentials, these are the five pieces of equipment I can't go without on fishing trips.
1. Crab net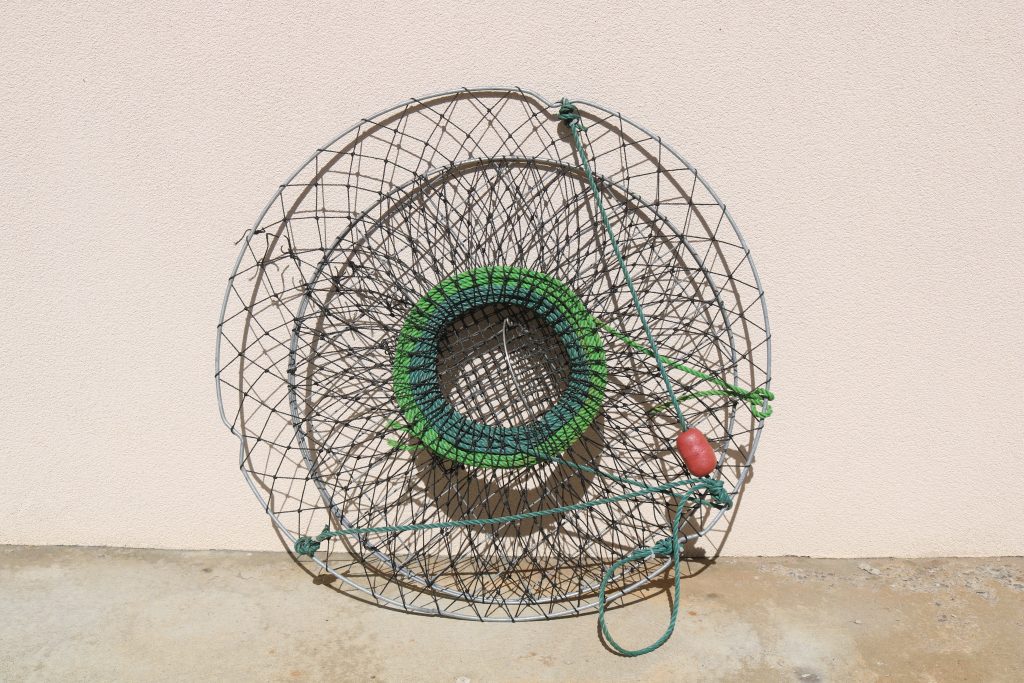 The crab net is always packed in during blue swimmer crab season in South Australia. It's an easy to carry item, packing down flat to carry in the caravan or car. Crab nets are lightweight and can be dropped from a jetty or boat, then tied and left for crabs to simply walk into.
A bait cage packed with squid heads or the carcasses of fish you've caught can be tied into the bottom of the net to lure crabs in. The cage holds the bait in place and intact, meaning they don't often need replenishing.
2. Squid jags
An assortment of sizes and colours is a good idea – you never know what the most popular will be among squid. Covers are a good idea for the jags too; these stop stab injuries.
Jags are easy to use. You can tie them directly to the line on a swivel for casting and retrieving, or on a trace with a float attached to send out and wait to see it disappear underwater.
The beauty of squidding is that you don't need bait. There's also no minimum legal length limit. However, bag limits do apply so be sure to check each state's fishing regulations.
3. Tackle box and bucket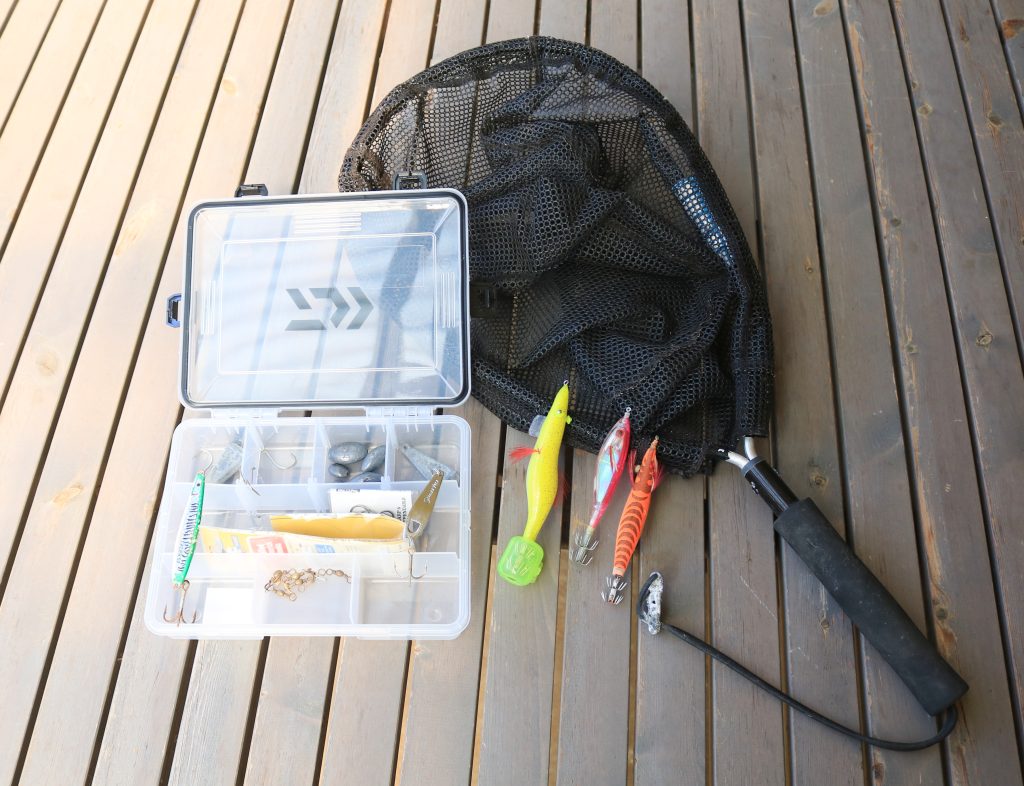 Murphy's Law says you'll lose what you don't have spare. Carry a few staple pieces like snooded hooks in different sizes ready to tie on, sinkers of different weights, pliers for retrieving hooks, lures and spare jags, so that if something does go wrong you can quickly fix and get back to fishing.
Always have a measuring tape or a measuring mat packed to check that your fish are legal sizes. Most jetties have fish measuring stations you can use to detect the size and identify your catch. A crab measure is also a handy tool to have.
You might be wondering where to store all of this? This is where a tackle box comes in. A small tackle box with separate compartments can be carried easily in a backpack, leaving your hands free to carry rods and other gear including a bucket and rope to tie onto a jetty.
Having a hole cut in the bucket lid makes it easy to slip a fish into it before there's a chance of them slipping from your fingers, and the catch will stay fresh in the seawater.
4. Landing net
A small landing net is handy for all types of fishing to ensure you don't lose your catch. It can be used in a boat, on a jetty and for land-based fishing. It's particularly useful when landing heavy catches, with a wrist strap also helping to keep it secure in your hand.
These lightweight nets come in different sizes and some have telescopic handles.
5. Stainless steel soap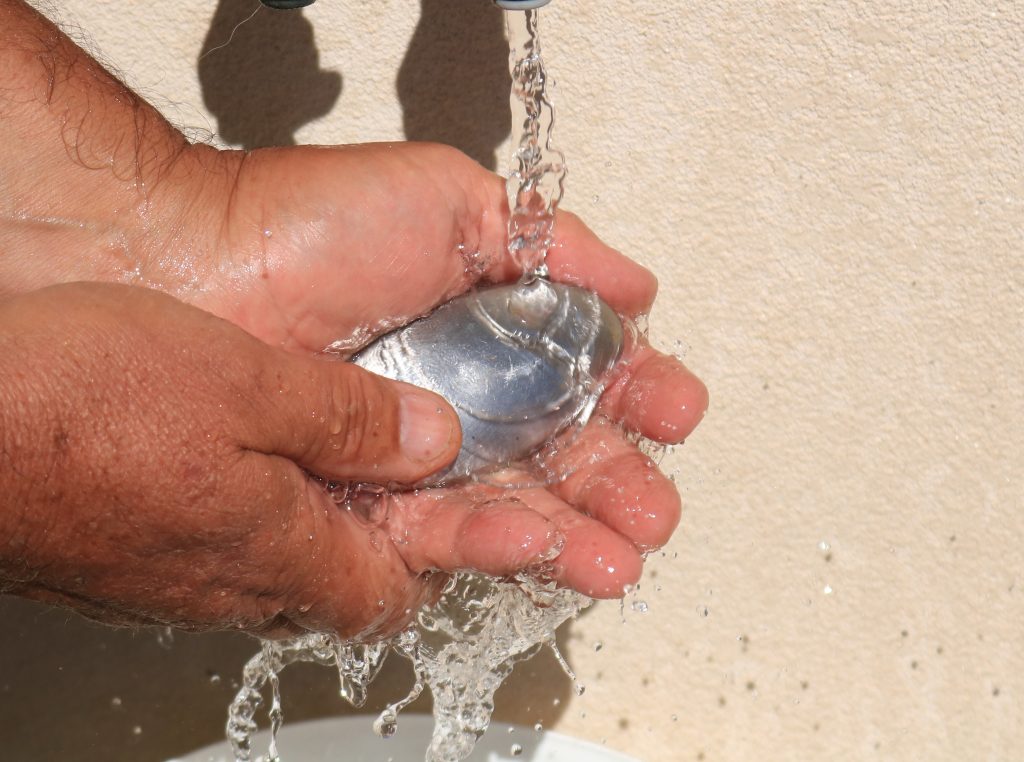 I swear by stainless steel soap for getting rid of those fishy smells from your hands. It always comes with us on fishing trips. All you need is this mess-free 'soap' and running water. It works by binding sulphur molecules on your hands and transferring them to the bar, taking the pong away. Use it the same way you would regular soap, and you'll find yourself odour-free.