Barossa Christmas Parade 2018 – Tanunda, SA
December 7, 2018
With Christmas nearly upon us, we simply had to include a festive event in this edition of Pit Stop. If you're lucky enough to live in the beautiful Barossa Valley or are visiting this December, there is a Christmas-themed parade coming your way. In fact, it's been happening for 30 years, and the locals love it. The colourful parade will be made up of bands, floats and community groups. Free bouncy castles, animal displays, pony rides and face-painting will keep the kids happy, plus there will be delicious German Christmas food to indulge in. The event starts at 4pm and finishes at 10pm.
iVenture Club Melbourne 4X4 One-Day Event – Werribee, Vic
December 7-9, 2018
Isuzu 4X4 owners, listen up. If you like the idea of off-roading but don't know where to start, or perhaps you simply want to improve your 4WDing skills, you'd be crazy to miss the iVenture Club's one-day 4X4 training event held at the Melbourne 4X4 Training and Proving Ground in Werribee, just 37km from Melbourne's CBD. In addition to learning essential 4X4 theory, you'll get to take to the track and gain all sorts of new skills – everything from water crossings to steep ascents and descents. The fee is $300 per vehicle (breakfast and lunch provided). There are only 12 spots available, so get in quick.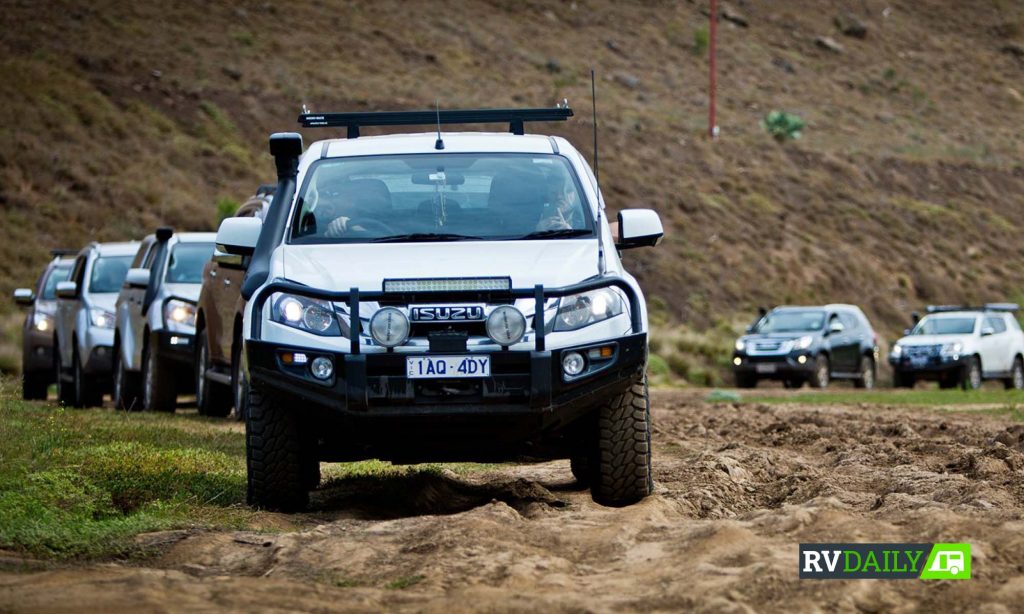 The Perfect Light Film Festival – Broken Hill, NSW
November 30 – December 1, 2018
This is a film festival with a twist – it's in the outback. Broken Hill beckons travellers with its sprawling red landscape and rich history, but if you haven't been yet, we have the perfect excuse for you to pack up the van and go. At Silver City Cinemas on Friday November 30 at 7pm, there will be a free launch party with drinks, finger food and the screening of an iconic Aussie film.
The following night, in Sturt Park, pack a picnic and recline under the wide starry sky as you're treated to a selection of 12 short films, all judged live by a panel of celebrity judges. Entertainment starts at 6pm, with the films screening from 8pm.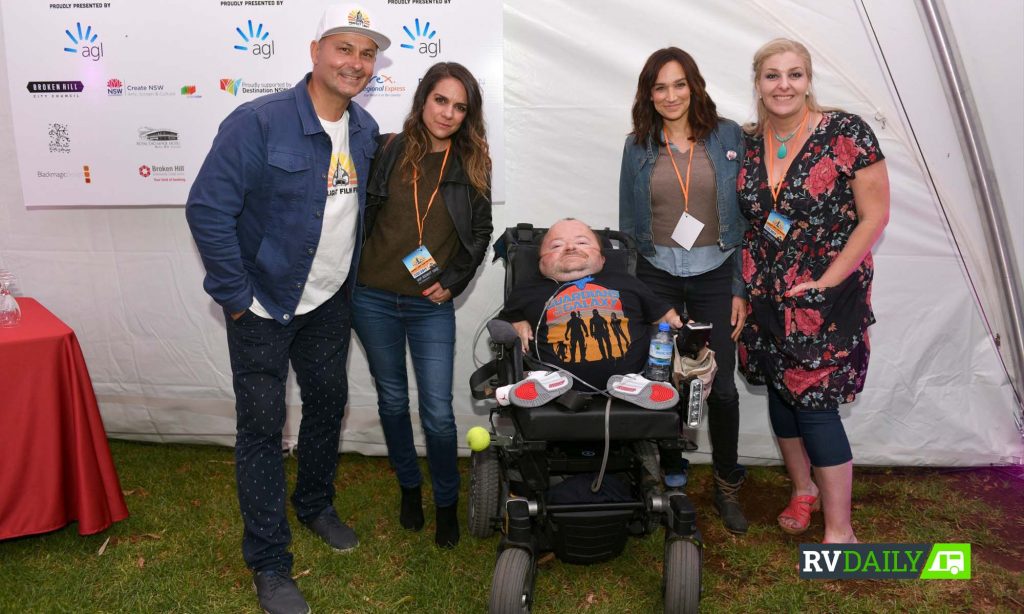 Woodford Folk Festival, Woodford, Qld
December 27 – January 1, 2018
Every year, over six days and nights, more than 130,000 people from across the country get together to witness the largest gathering of artists and musicians in Australia. In fact, there will be over 2000 performers providing top-quality entertainment in the way of live music, dance, cabaret, circus, comedy, workshops, debate, street theatre, films, forums, and visual arts. Woodford turns into a bustling and colourful village that has something to offer everyone. There's even an entire festival just for the kids! It's an unforgettable way to ring in the New Year, that's for sure.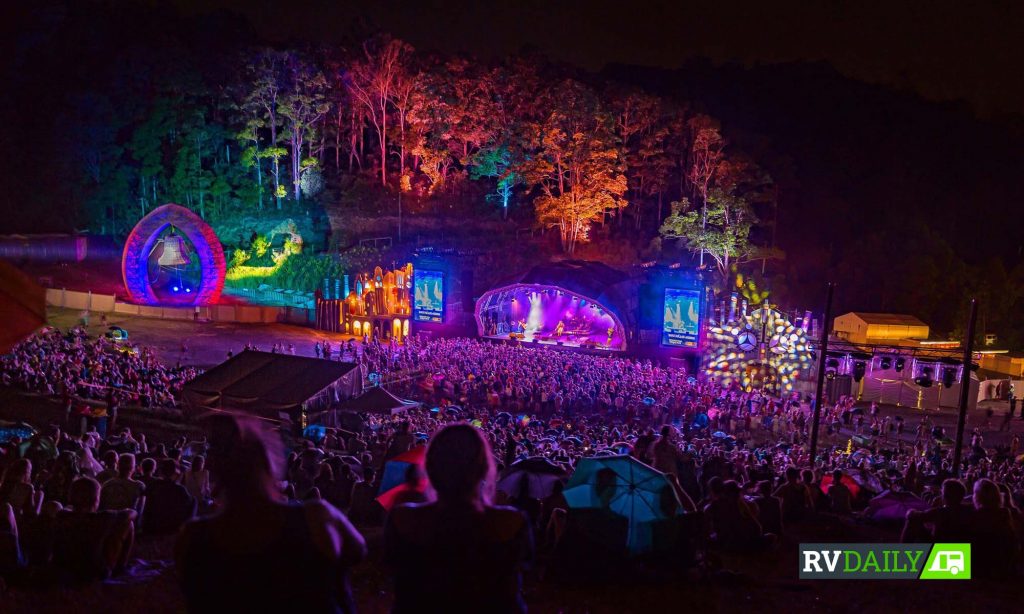 Shannons Classic Car Charity Run – Campbell Town, Tas
December 9, 2018
Help support the Salvos this Christmas by coming along to the Classic Car Charity Run, hosted by Shannons and held at the Campbell Town Memorial Oval in Campbell Town, Tasmania from 10.30am to 2.30pm. The Salvos ask for hampers and non-perishable food in way of donations to help brighten the holidays for those less fortunate. Admire the slew of classic cars on display, or enter your own. Oh, and bring some coins along, because there will be some good ol' Aussie barbecue tucker and soft drinks available.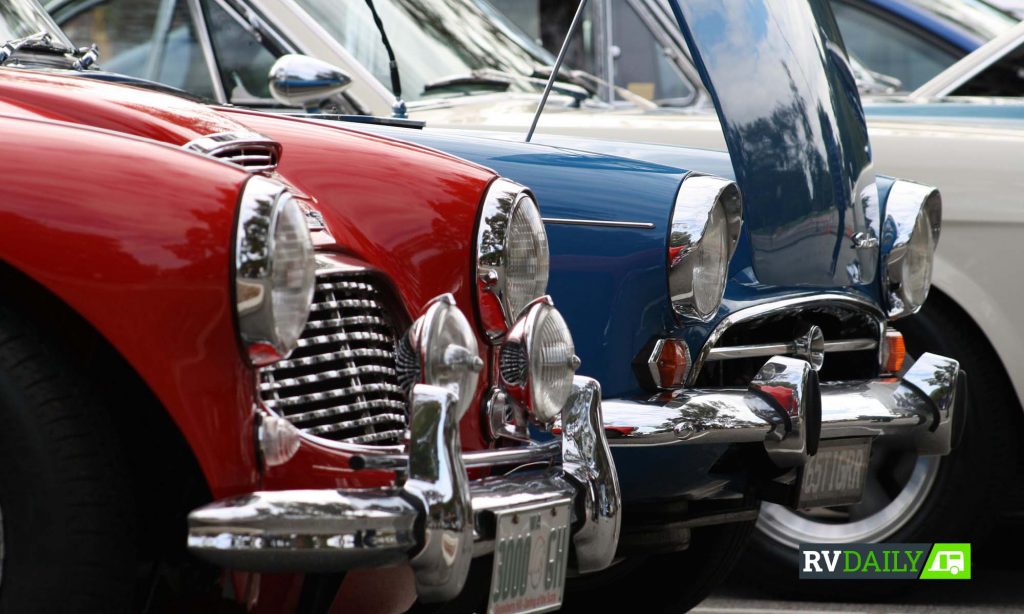 Blue Lake Fun Run – Mount Gambier, SA
December 2, 2018
It's time to put on those sneakers and hit the pavement, because the annual Blue Lake Fun Run is coming up. Organised and run by the Lakes Rotary Club of Mounter Gambier, this is a great day for families to get out there and get active together amid the beautiful scenery of Mount Gambier. The event pulls together over a thousand participants, including team entries from schools, sports clubs and workplaces, and it's growing each year. The fun run starts on Bay Road, bright and early at 8am on Sunday morning, 2nd of December. Registrations are open now.