Caravans are one of the most expensive things we buy so when things go wrong, the impacts are huge. It is for this reason that we need to have confidence in any new caravan purchase. We need to know that our new caravan won't be a lemon and that any issues will be fixed promptly. Lucking out with buying a lemon is not a new problem but it seems to be a problem that's getting worse. According to the Australian Competition and Consumer Commission (ACCC), complaints to the ACCC have continually risen to over 1,300 in the past five years.
A recent survey report by the ACCC shows that Australian caravan owners have had problems with consumer guarantee failures, unexpected delays in delivery and repairs, and misrepresentation by caravan suppliers. In fact, over 80% of the 2,270 consumers who responded to the survey experienced problems with their new caravan!
"A caravan can represent a significant financial and emotional investment. Some people save for years in anticipation of purchasing and travelling in a caravan. If something goes wrong the harm can be significant," said ACCC Deputy Chair Delia Rickard.
Alarming stats from the survey respondents include:
80% stated they experienced a fault with their new caravan.
Over 50% classified the fault as a major failure.
48% had to wait longer than two months for repairs.
29% of buyers stated that representation made during the sales process turned out to be inaccurate. The most common problem (47% of consumers) was being misled about warranties.
13% had a dispute with their retailers over the fault. 63% were settled via private resolution and 4% progressed their dispute to court or tribunal.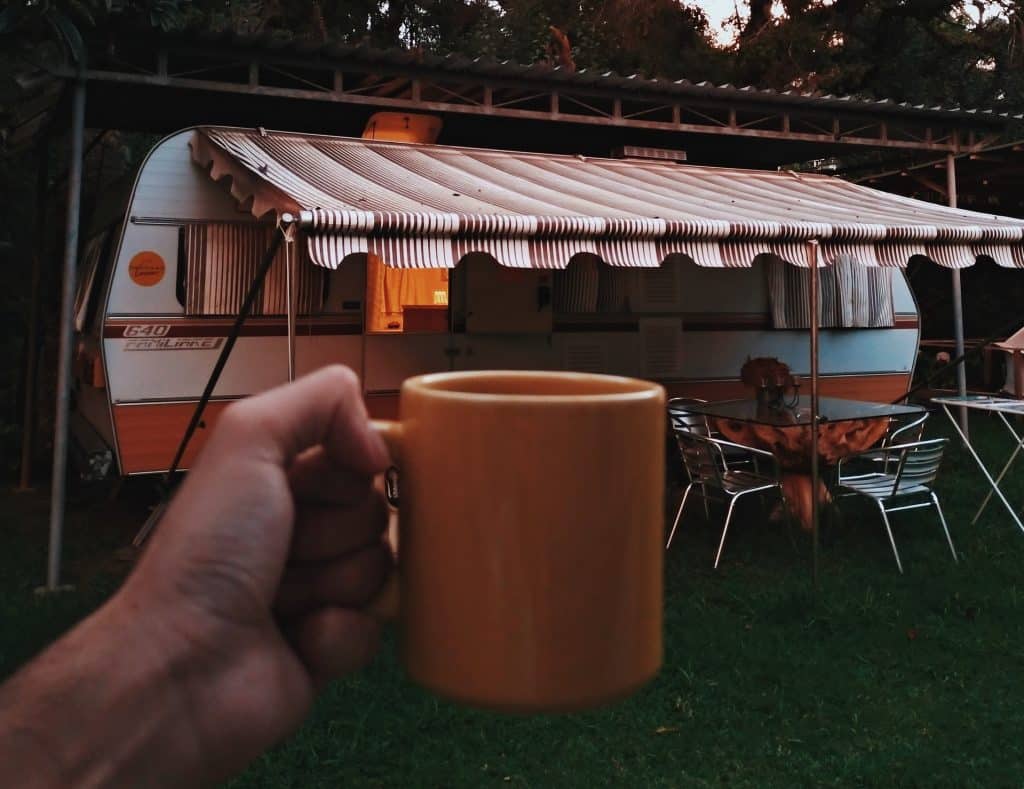 Your rights under Australian Consumer Law
Under Australian Consumer Law (ACL), if your new caravan fails to meet one or more consumer guarantees, you are entitled to have the supplier remedy the problem. This means that if your caravan is not of acceptable quality or doesn't match a description by the supplier, then you are in your right to ask for the problem to be fixed. A remedy can include a repair, replacement or refund.
If the problem is minor, the supplier can choose to repair your caravan. If the failure is major, you are entitled to your choice of a replacement or refund. Multiple minor failures can be considered a major failure.
Despite these rights, many consumers reported they were unable to obtain a solution. Some felt that when the fix was provided, it didn't fully address the failure
"It is the ACCC's view that it is reasonable to expect a new caravan won't develop a major fault within the first several years of use," Ms Rickard said.
"We are very concerned by these reported failures to comply with obligations under the Australian Consumer Law, and the impact that these failures have on consumers who have purchased a caravan which develops a fault."
Supplier misrepresentation is a problem
The ACCC survey found that a number of caravan buyers felt the supplier made misrepresentations. In particular, they felt misled about their caravan's tow-weight and performance capabilities.
"Reports of misleading representations about caravan's tow-weight and other important performance capabilities are particularly worrying given the grave safety implications for consumers," said Ms Rickard. " The ACCC will investigate and take enforcement action against suppliers and manufacturers we believe may have misled consumers."
Helpful guidance
The ACCC has released some handy guidance on buying a new caravan. This will help both consumers and businesses understand their rights and obligations.