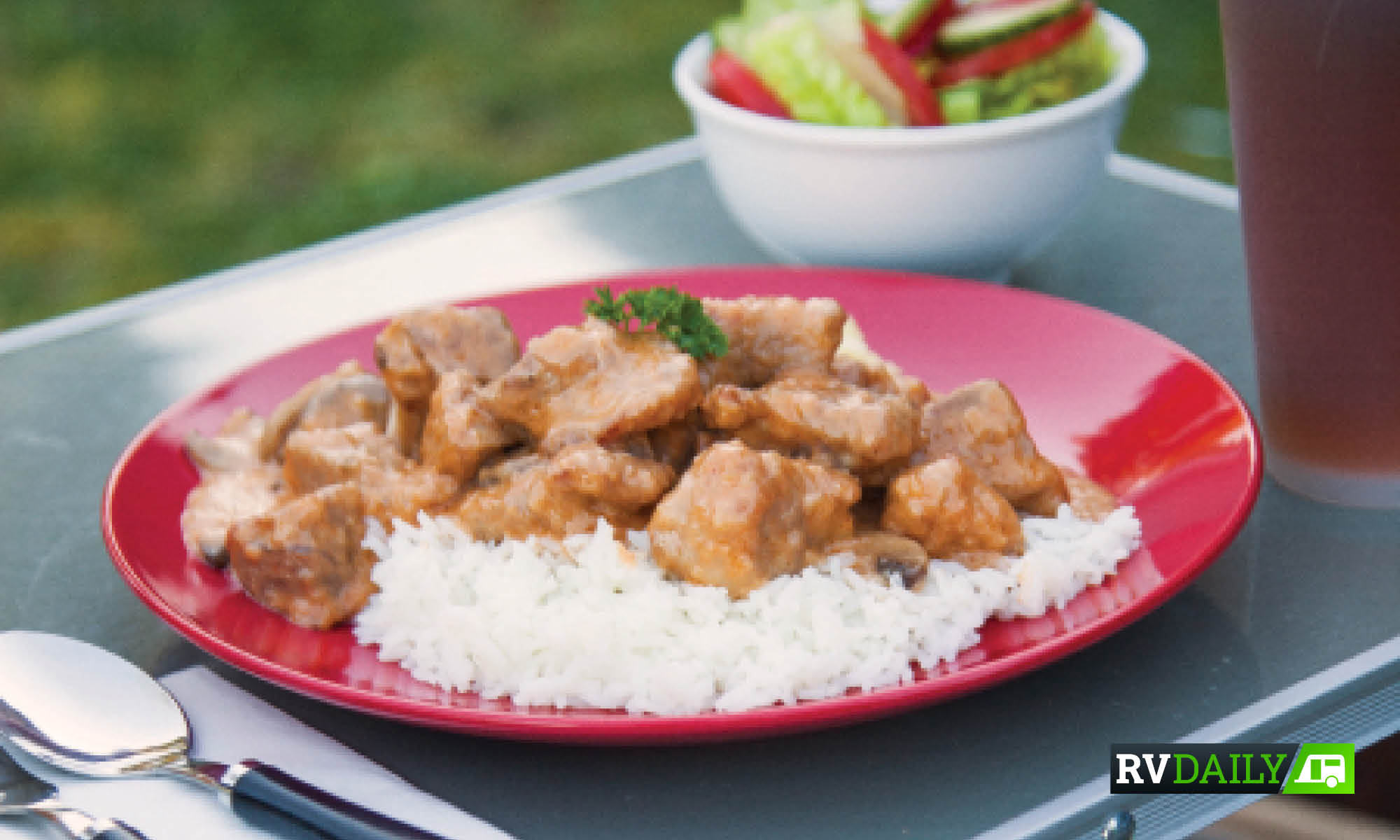 Apera is Australian sherry, and it's the perfect companion for our world-class pork
INGREDIENTS
1kg pork chops or fillets
12-14 button mushrooms, sliced
1 heaped tablespoon flour, seasoned with salt and pepper
2 tablespoons vegetable oil
1 tablespoon butter
1 onion, finely chopped
½ cup sweet or dry Apera
½ cup apple juice
½ cup thickened cream
1 tablespoon tomato paste
2 tablespoons butter (extra)
METHOD
Cut the pork into thick chunks. Toss in a plastic bag with the seasoned flour. Shake to coat well.

In a deep pan over a low gas flame, heat the oil and one tablespoon of butter. Sauté the onion until it starts to soften. 

Stir in the sliced mushrooms and cook for another three minutes.




Set aside.

Turn up the heat and add the extra butter.

Cook the pork until browned and to your liking, then stir the mushroom and onion mix back in. Cook for another minute or so.

Stir in the apple juice, cream, Apera and tomato paste. Cook – stirring constantly – until it thickens.

Serve with rice, mashed potatoes, or salad. 
Since 2010, there is no such thing as an Australian-made sherry. The name 'sherry' can only be used for Portuguese product. You'll now find 'sherry' on the shelves as Apera.