A recall notice has been issued for more than 17,931 Suburban Hot Water systems used on caravans and motorhomes in Australia because of their potential to emit carbon monoxide into the living space of an RV.
The ACCC and Product Safety Australia have finally issued an official recall for the popular Suburban Hot Water System, more than a month after the Australian Gas Association were first alerted to the issue and suspended the gas licence for the products.
The recall noticed issued yesterday, 15th November 2019, lists the affected Suburban models as SW6DEA, SW6DA, SW4DEA, SW4DA, SW4DECA, SW6DECA and SW6PA manufactured during the period 4th April 2018 to 1st August 2019 and sold between 4th April 2018 and 25th September 2019.
There are 17,931 units caught up in the recall that were sold through over 500 RV manufacturers and repairers across Australia.
The recall confirms the original reports that the hazard is a potential for the units to emit carbon monoxide into the living space of the caravan or motorhome while the hot water system is operating on gas.
Carbon Monoxide is considered dangerous to human health, causing disorientation, unconsciousness, and possibly death.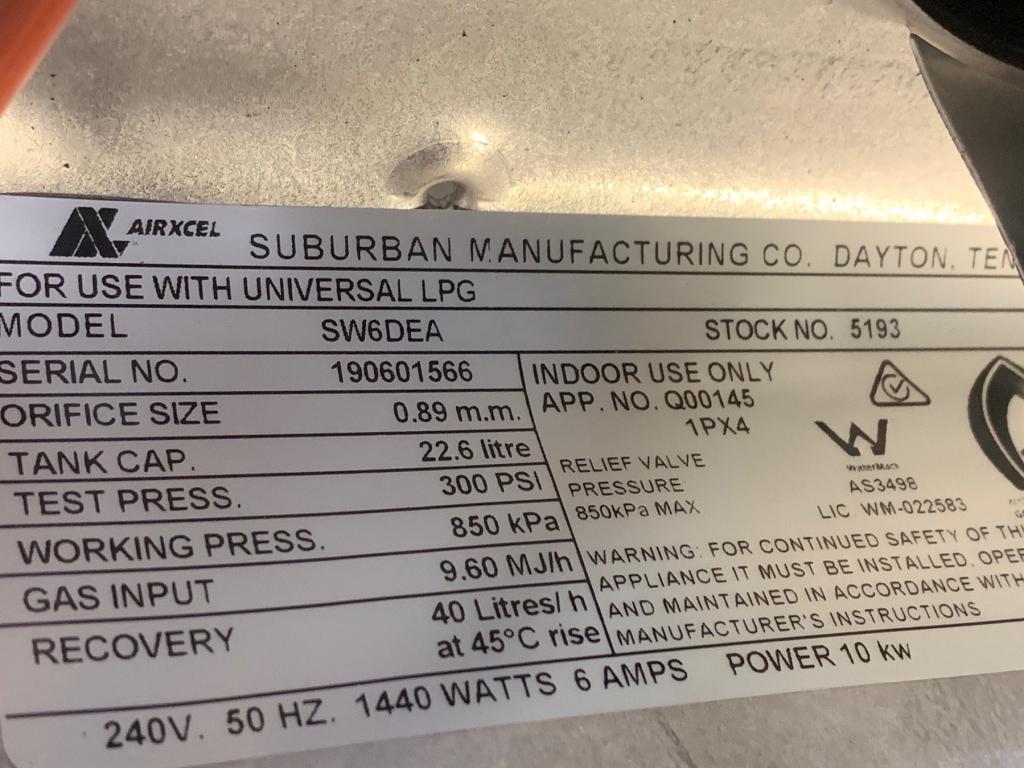 Owners of RVs fitted with a Suburban hot water system should immediately confirm if their unit is one of the affected models by checking to see if the serial number falls within the recall range 181315552 – 193002648 (some serial numbers may end in a 'D') and 8183311827 – 8190201139.
If your unit is within the affected serial number range, you should immediately stop using the appliance on gas and contact the distributor, Coast RV, on their dedicated recall hotline 02-9645-7685 to register your details so you can be advised of remedial actions once they become available.
For more information visit the recall notice on the ACCC Safety Australia website.