The remote Ningaloo coast of Western Australia is a place of stark contrast and unique beauty, and the most authentic way to experience it is by staying at a working station. Here's 13 reasons we reckon caravanners will love Bullara Station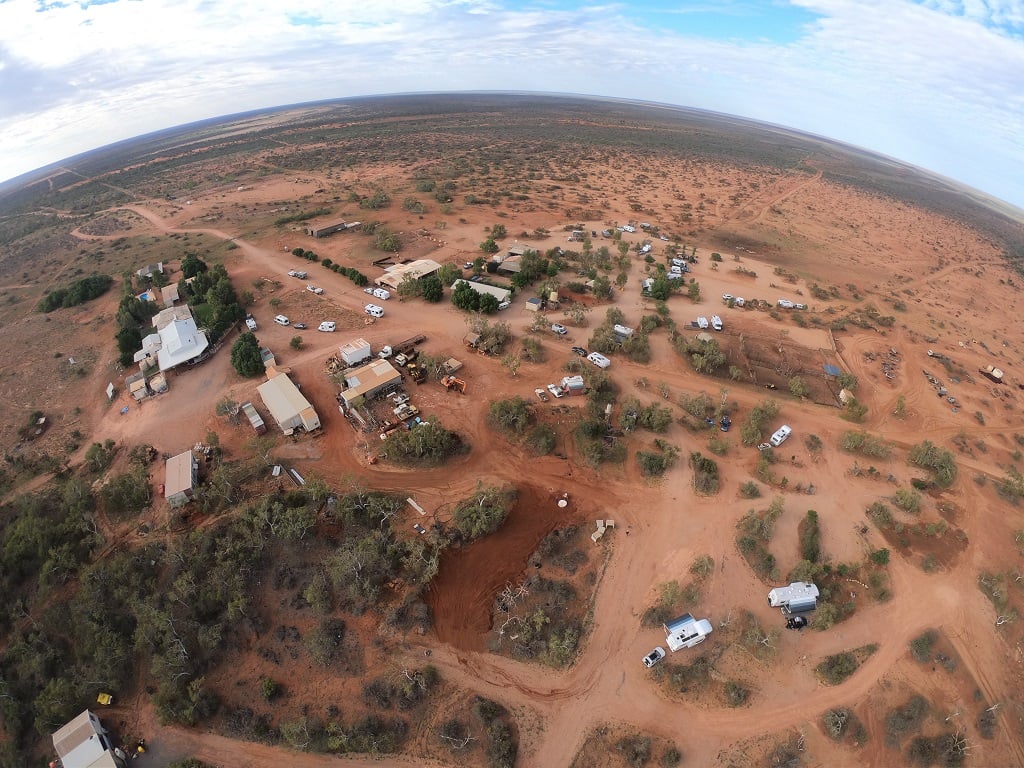 Location, location, location
Bullara is situated between Coral Bay and Exmouth, a short detour off the main drag. The property is accessed via a 1km 2WD track, so is suitable for all car and caravan types. Cape Range National Park and the Ningaloo coast are both an easy drive away for day trips. The property is known as 'Punurrba' by the local Yingarrda people, meaning 'Seabreeze', thanks to its perch on the Exmouth Gulf.

An authentic, family-owned working station
Bullara is a 250,000-acre working cattle property that is owned and run by the Shallcross family. Tim, Edwina and their three young daughters are your friendly hosts, who balance working the land with the burgeoning business of agritourism. The property was formerly a merino sheep station, then Damaras meat sheep, followed by Droughtmaster cattle. Today the Shallcross family focus on best-practice cattle husbandry to produce top quality, flavoursome beef. You can explore the shearing shed and even stay in the shearers' quarters, if you fancy a night away from the van.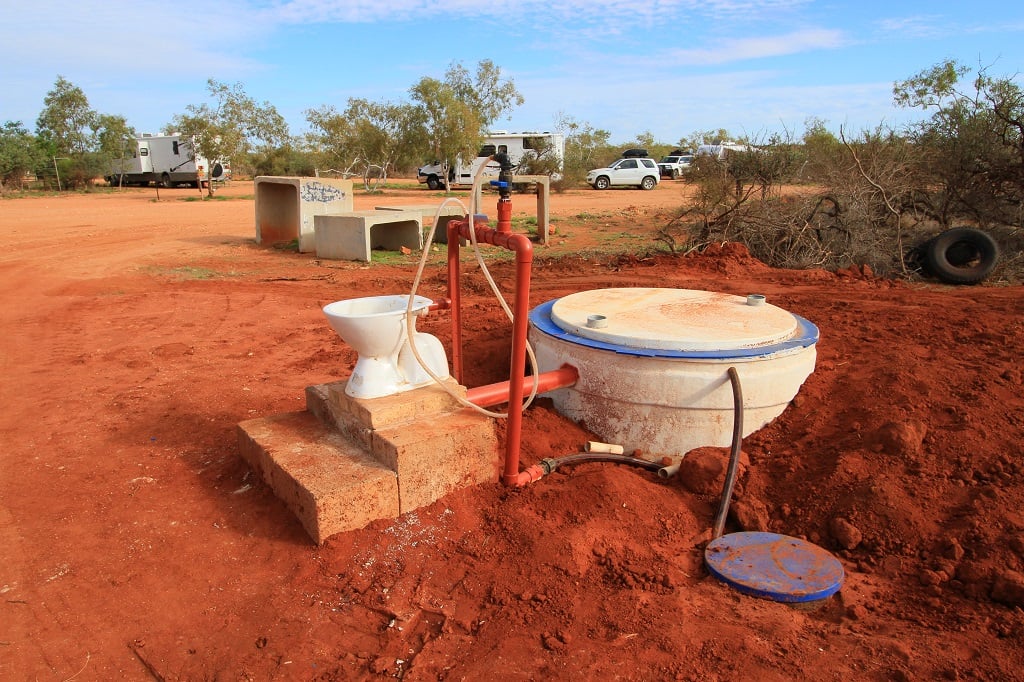 Excellent facilities and plenty of space
You'll have no problem finding your own slice of paradise at Bullara, with ample room for caravanners and campers to spread out. If it's peace and quiet you're looking for, you'll find it here. The facilities are excellent, with a camp kitchen, laundry, hot 'bush showers' and toilets and a dump point with a difference.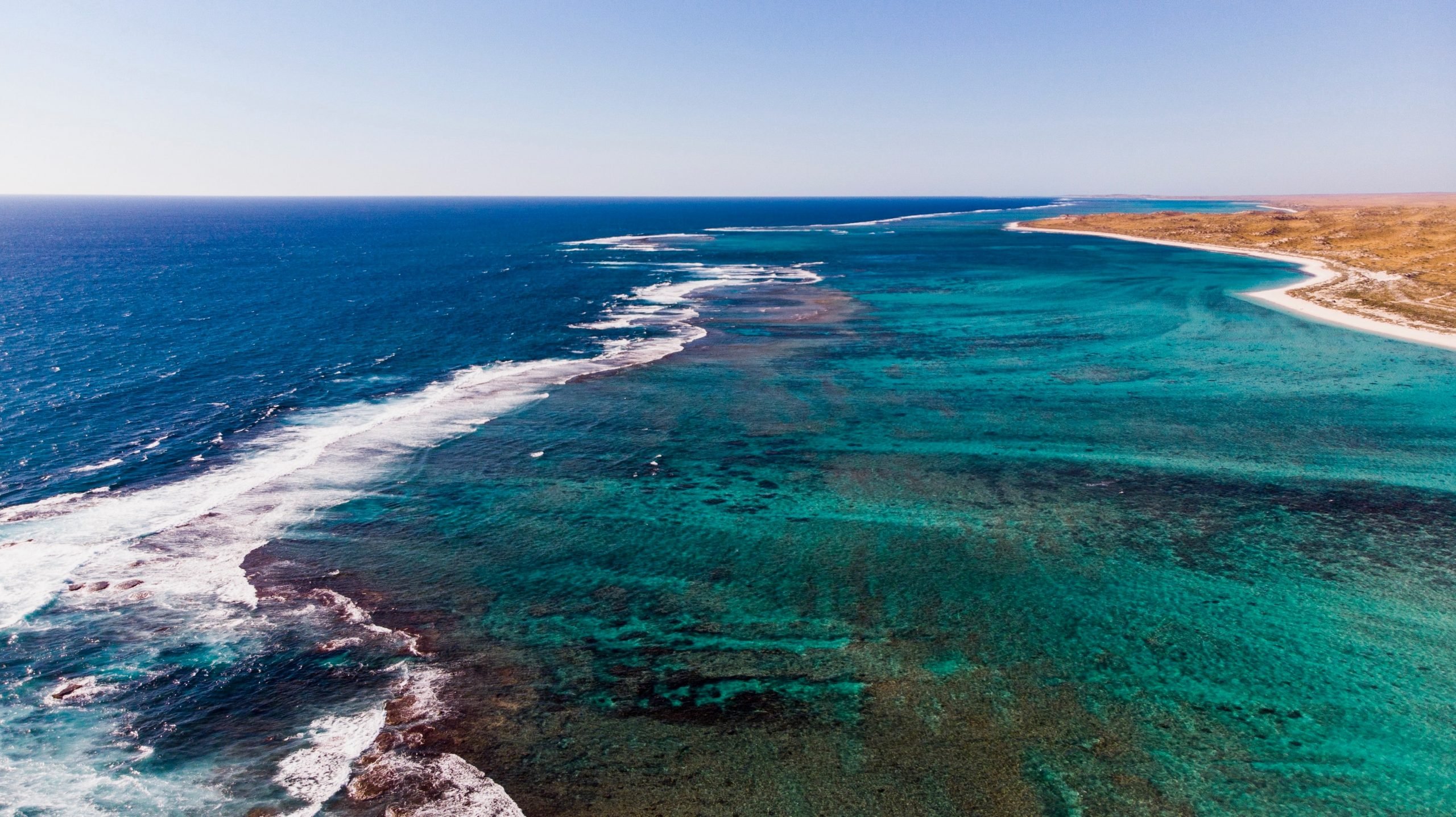 Ningaloo coastline
The Ningaloo coastline is one of the most starkly beautiful stretches of coast in Australia. Here, rolling red outback landscapes contrast against pristine white sand where brilliant blue water laps gently on the shore. The beaches are protected from swell by the World Heritage-listed Ningaloo Reef, one of the longest fringing reefs in the world hugging 300km of coastline from Exmouth to Red Bluff. Because the reef is so close to the coastline, you can simply pop on a mask and snorkel and explore this underwater paradise from the beach.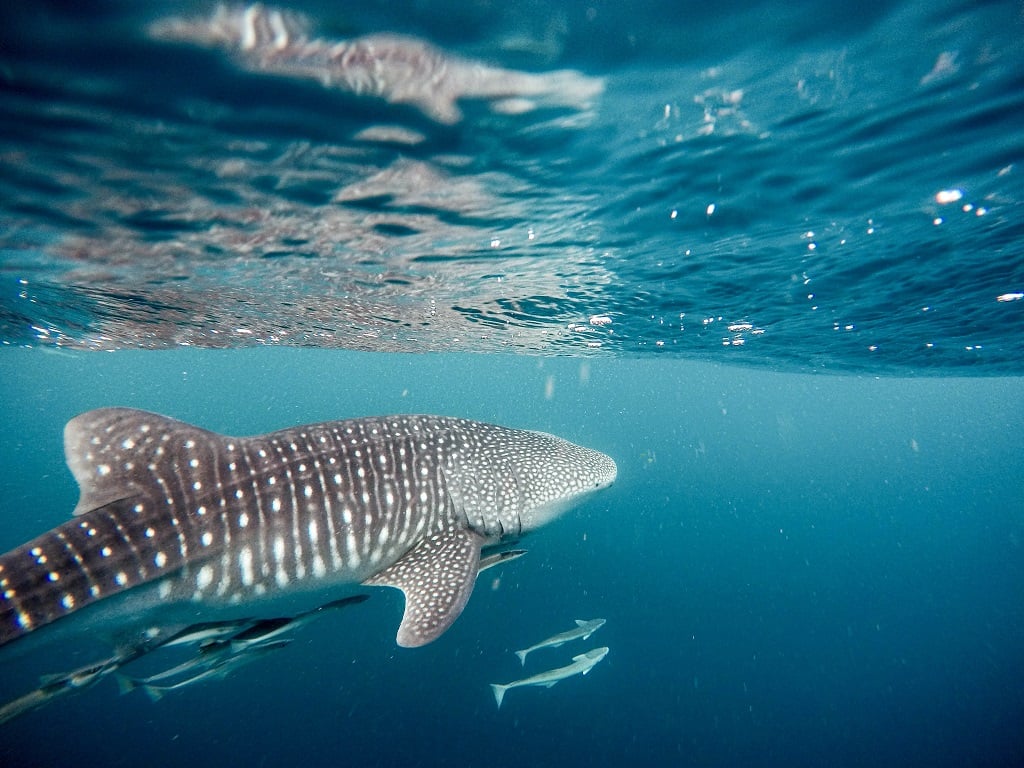 Whale sharks
The most famous visitor around these parts is the whale shark. These majestic gentle giants migrate up the coast of WA between April and June, frequenting the temperate waters of Ningaloo Reef to feed on microscopic critters. If you visit during this period, you can swim with these beautiful creatures from both Coral Bay and Exmouth, an easy drive from HQ at Bullara. It's a once-in-a-lifetime experience you'll never forget.
Scuba diving
And while we're on the subject of underwater pursuits, Ningaloo Reef is one of the best places in Australia for scuba diving. There's a staggering array of coral and fish, and if you're lucky you could encounter manta rays, sea turtles, sea snakes and, of course, the aforementioned whale sharks. Local dive operators run beginner courses for total newbies and inspiring open water dives for seasoned bubble-blowers.
Fishing
Bullara is the perfect base for those looking to experience the exceptional fishing in the Gulf of Exmouth. There's a boat ramp nearby to get you on the water to explore the islands offshore, while the tidal creeks can be fished from dry land. Or try your luck catching mudcrabs amongst the sandy mangroves. Cook up your catch over the hot coals of Bullara's communal campfire, or at your own private firepit at your campsite.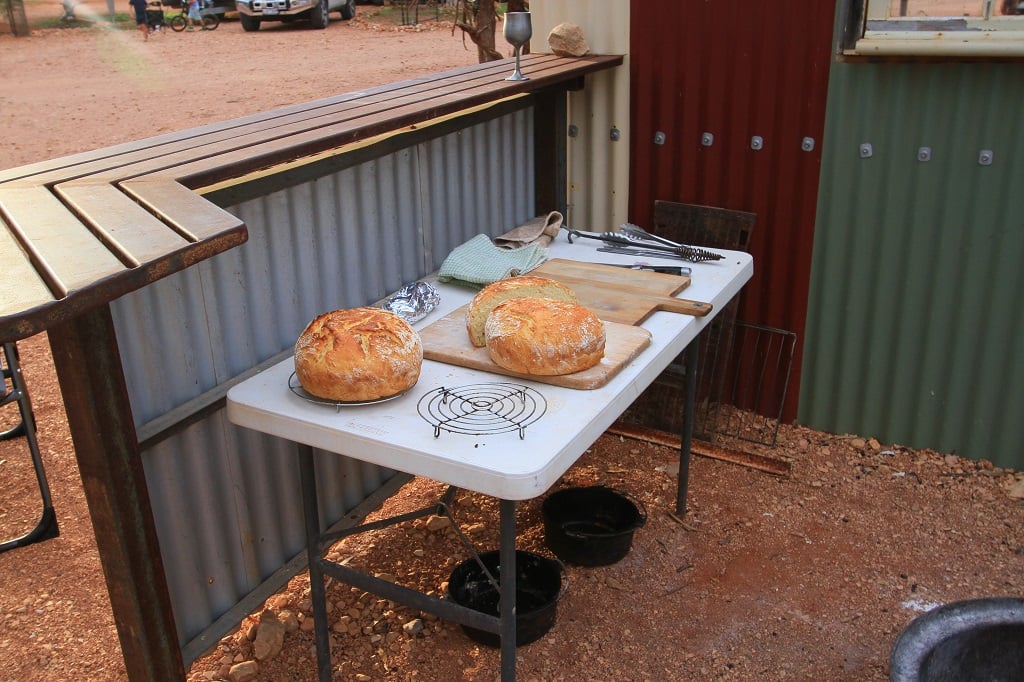 Happy hour and free damper daily
Back on terra firma, Bullara Station's daily happy hour is the stuff of legends. At 5pm five nights a week guests gather at the campfire near the camp kitchen with a bottle of something cold and a camp chair to share stories of the day. Bullara puts on free damper each day during happy hour, cooked on the coals in a camp oven.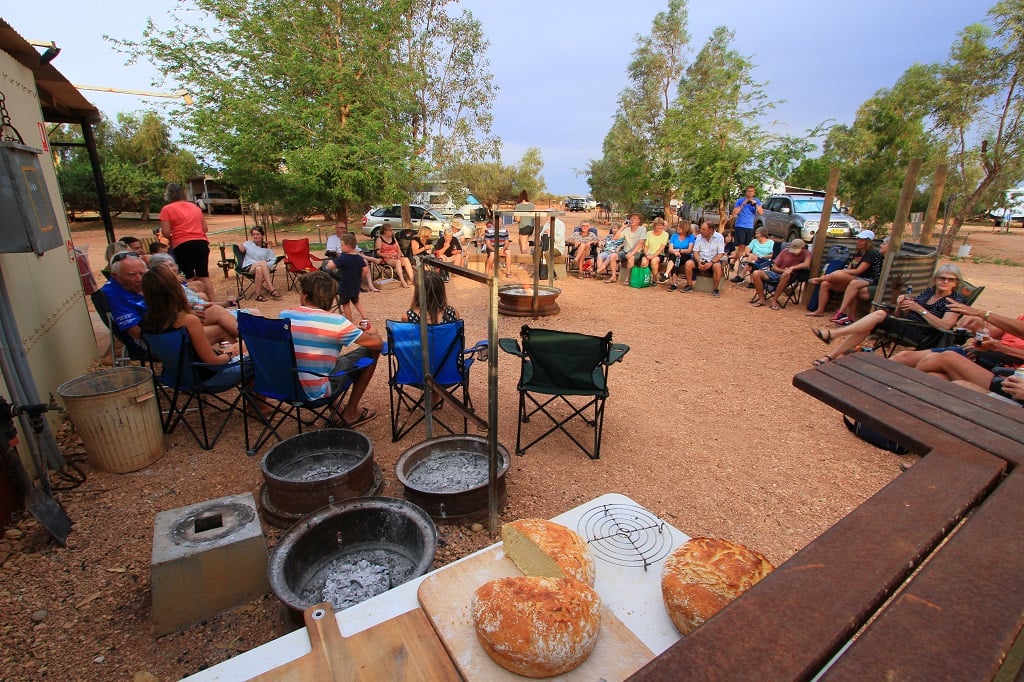 Dinner nights
Every Friday night the Bullara team cooks up burgers for a communal feast in the camp kitchen, while other themed dinner nights run during the week on an alternating basis. These are advertised on the notice board at the station. These communal dinners are a fabulous way to meet fellow travellers and get to know the hosts.
Coffee and scones
Bet you didn't think you'd get a barrista-made coffee out the back 'o beyond, did you? Well, at Bullara, you can. Coffee, tea and fresh homemade scones are available each morning at the homestead garden. Go on, treat yourself. You're on holiday, after all!
Walking and mountain bike tracks
Pack your hiking boots or your mountain bike because there's plenty to explore at Bullara Station. This sprawling property has numerous tracks to keep avid hikers and bikers busy, with interesting flora, fauna and birdlife along the way. Pack some nibblies and hike across sand dunes to one of several vantage points to experience a stunning outback sunset, where pastel colours give way to a sky full of a gazillion stars unimpeded by light pollution thanks to Bullara's remote location.
Animals – lots of friendly animals!
Bullara Station is home to cattle, horses, dogs, lambs and kangaroos that roam at liberty looking for pats. And your own pets are welcome, too, assuming they're well-socialised and under your control.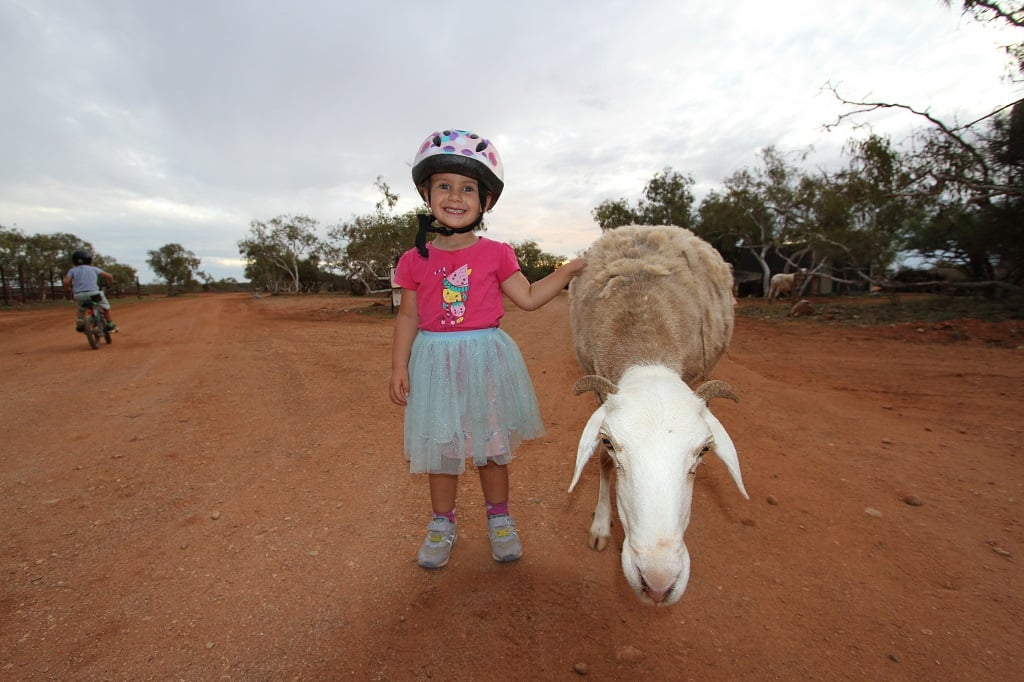 Mustering and other special events
Bullara Station holds regular special events, including themed dinners, camel rides, astronomy nights, aerial circus and more. These are advertised on the station's Facebook page. Once a year, visitors are treated to the spectacle of Bullara Station's mustering, where horses, motorbikes and helicopters join forces to muster cattle across a quarter of a million acres.
To find out more visit here
Pics and video from Steve and Skye Martin
Underwater and coast pic credit Tourism WA