The National 4×4 Outdoors Show, Fishing and Boating Expo is set to hit Brisbane later this month, taking over the Brisbane Showgrounds from March 27 – 29.
Touted as being the Sunshine State's largest outdoor lifestyle and recreation show, the National 4×4 Outdoors Show, Fishing and Boating Expo will have plenty to offer adventurous Queenslanders.
Organisers say this year's show will be the biggest yet, with more than 30,000 punters expected to meander through the massive 45,000sqm site checking out thousands of products from more than 150 leading outdoor lifestyle brands and retailers. There'll be off-road camper trailers and caravans, tents and camping gear, new model 4WDs and aftermarket accessories, fishing gear and more.
But it's not just an opportunity to check out the latest gear and gadgets and maybe grab a bargain on sale, the National 4×4 Outdoors Show also has an impressive line-up of celebrity guests giving talks and demonstrations at the Outback and Catch & Cook stages. Jase Andrews and Simon Anderson from All 4 Adventure will be telling tales from their wild adventures off the beaten track, and there'll also be talks from Shaun Whale, Graham Cahill, Pat Callinan, and loads more.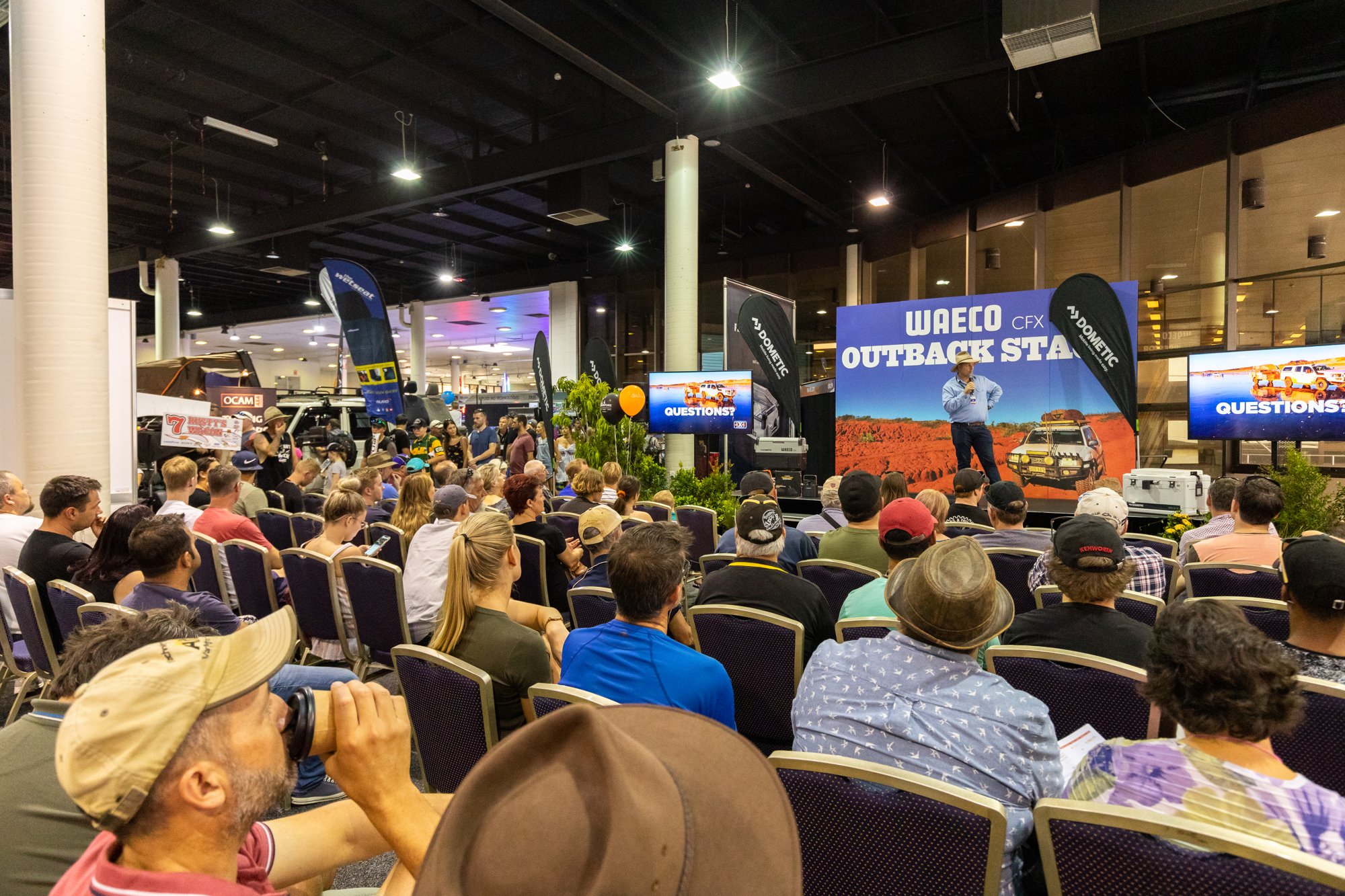 And there'll be plenty of entertainment for the family, too. The Action Arena features a hair-raising schedule of stunt performances and demonstrations, with the Hot Wheels Stunt Team and Isuzu Ute Iron Summit team set to thrill visitors young and old. Luke's Reptile Kingdom will provide a chance for young players to get up close and personal with scaly critters, while the Proving Ground gives punters the opportunity to test their 4×4 skills on a variety of surfaces that simulate off-road environments.
RV Daily has partnered with the National 4×4 Outdoors Show to offer our readers a special promo code. Use the code RVDAILY to receive 15% off adult ticket prices. Click here to buy now.