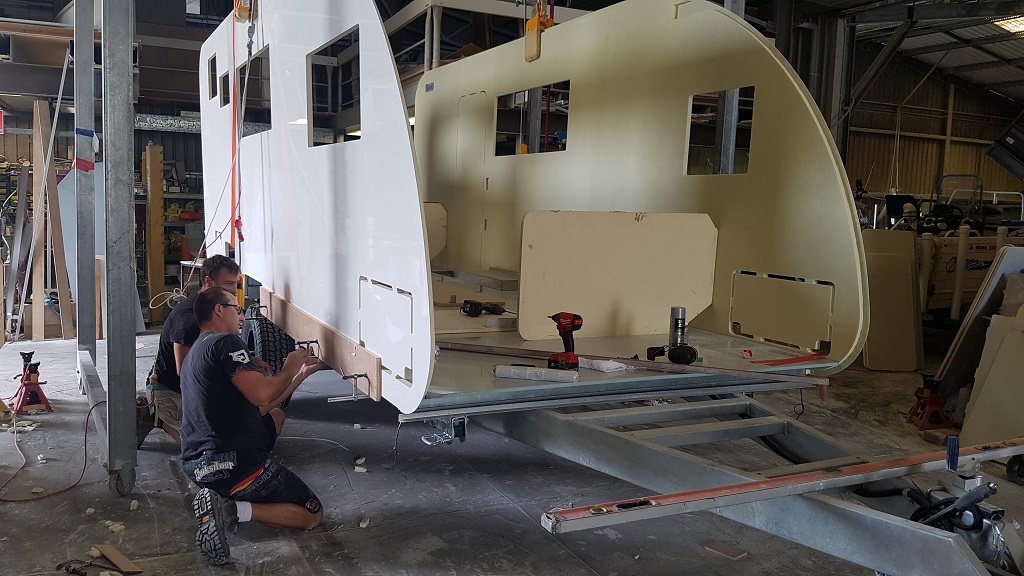 The ongoing health pandemic has raised questions about the state of Australian manufacturing and the loss to overseas production. It's a mantra that's gaining momentum again, so why should you buy Australian-made?
There has definitely never been a better or more important time to buy Australian-made. People have always liked the idea of supporting locals but often bought cheaper overseas goods and components.
The Global pandemic has exposed Australia's huge dependence on overseas manufacturing, and our country is now experiencing overseas closures, lack of supply, material shortages, and on top of that, price increases due to currency changes.
Australians now need to support our local manufacturers, many of whom are small businesses knocked to their knees by a Global pandemic. That support is now crucial to the survival and revitalisation of communities and small businesses, many of whom, in turn, support other businesses to deliver their services and products.
One such company is Sunshine Coast-based manufacturer, Sportscruiser Caravans, who made the move from partial overseas manufacturing back to 100% Australian built in mid-2019.
We spoke to the company about the decisions involved during the review process of its Cross Country 1800 caravan.
Founded in 2009, Sportscruiser had the caravan chassis and shell manufactured in a specially set up factory in China. Overseas manufacturing certainly gave lower costs, and tight quality systems enforced by Sportscruiser made sure the product was of high quality. However, things such as language differences, long lead times, inability to oversee factory operations, and currency fluctuations made the task anything but easy.
Current owner, Joel Netting began working at Sportscruiser in 2013 and purchased the company in 2019. Joel had a strong desire to bring all manufacturing back to Queensland. A deteriorating $A exchange rate and Chinese supply problems became the catalyst. Joel said, "We decided to take a leap of faith and move all of our manufacturing to Australia – a place where we could maintain stringent quality control to create our top quality, safe and innovative caravans while supporting the Australian economy. We are proud to say that since the start of 2020 our caravans are all custom built and manufactured locally here in southeast Queensland and we are regularly using and supporting over 50 local businesses to achieve this."
The changeover to Australia production involved an enormous amount of time, effort, technical expertise, and money. They did encounter unexpected problems. For example, the previously used computer-based CAD/CAM drawings wouldn't transfer to the software used by Sportscruiser's Australian suppliers of choice. So the whole lot had to be rewritten and reprogrammed.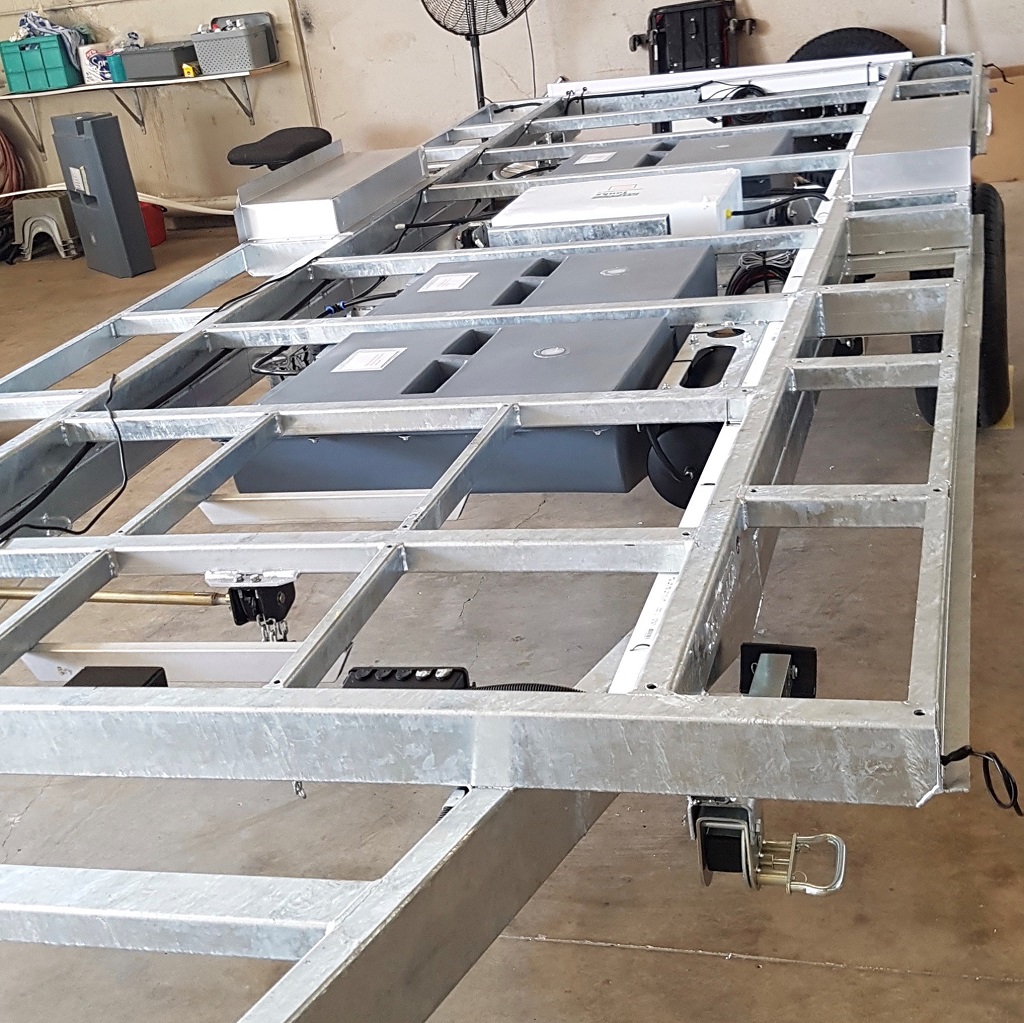 Using skilled local Australian suppliers [such as Cruisemaster] means that the research and development can be done quickly and refined to create a brilliant product. The process of planning alongside engineers and local professionals means that the Sportscruiser team is part of every aspect of design and construction and are 100% confident in the quality of the caravans they are building.
Things were off to a promising start at the end of 2019, with very positive reactions to the change to 100% Australian manufacturing and especially to the standard and quality of vans being produced.
"Sportscruiser Caravans manage to deliver one of the lightest, strongest, off-road capable caravans available without looking and feeling like a tank or breaking the bank," wrote Gary Tischer for this publication during his review of the Cross Country 1800 model.
People were getting excited about travelling Australia to support communities after the bushfires that swept much of the country in 2019.
However, by March 2020, the effects of Covid-19 were quite evident to businesses and suppliers because of lack of supply due to material shortages. Manufacturers like Sportscruiser Caravans had to buy parts, months in advance so that they could continue to operate but knowing that future sales were uncertain. Travel plans of those wanting to buy caravans had to be put on hold, many because of a change in financial situation and an uncertain future and those communities who desperately needed a boost after the fires had to brace themselves for a business drought.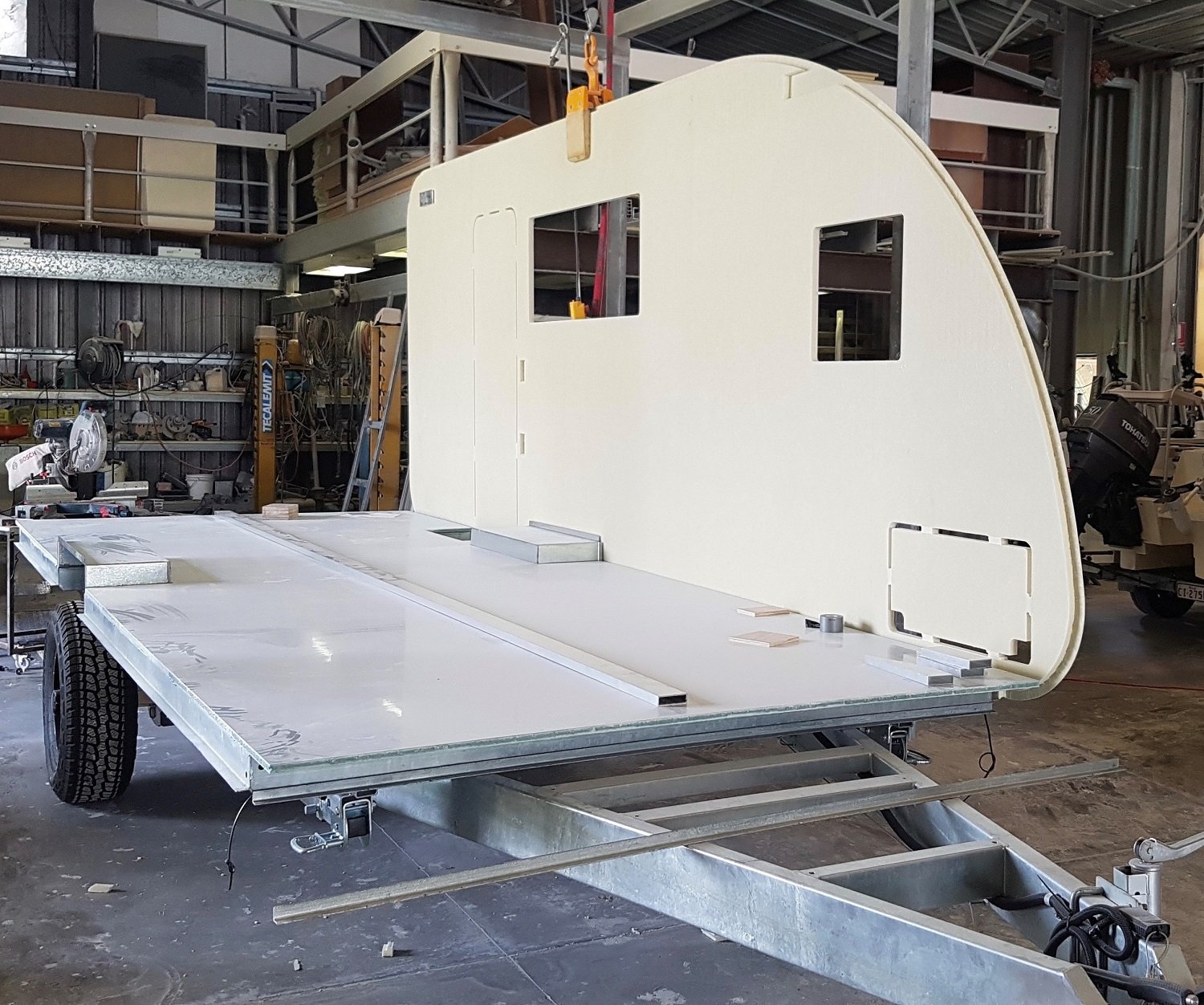 As restrictions ease and people begin to re-assess their situations, things are looking hopeful. People are starting to scratch the travel itch again, many with a fresh perspective about how and why they will travel and the consequences and flow-on effect that this will have on Australia's wounded economy. Buying from Australian companies that support other businesses is crucial to the survival of Australian manufacturing. It is time to turn those good intentions into actions, helping Australia and Australians get back on their feet.