Why I bought a … is a place for RV Daily readers to tell us what they bought, and what they think about their purchase. In this story, it's Why I bought … an Olympic Javelin X8.
Readers name and location
Jamie Shanahan, Penrith, NSW.
What did you buy?
A full-size (21ft) Olympic Javelin X8.

New or used?
It was brand-new.
Where from?
RV Connection in St Marys, NSW.

How was the dealership/yard experience, in terms of the handover, etc. That's one area buyers often complain about.
The dealership was great all the way through the whole process. The only negative aspect was how long it took to do the handover. Because the van wasn't quite ready at the agreed time, we sat around their office for a few hours having to wait.
Are you experienced caravanners?
This is our first full-size van but our third van overall. We started with a tent, then upgraded to an old second-hand Coromal pop-top, then a brand-new Jayco Expanda; and now we have this big beauty. We have been enjoying more free camping on our trips away lately and therefore my wife and two daughters insisted on having a toilet and shower, hence the upgrade.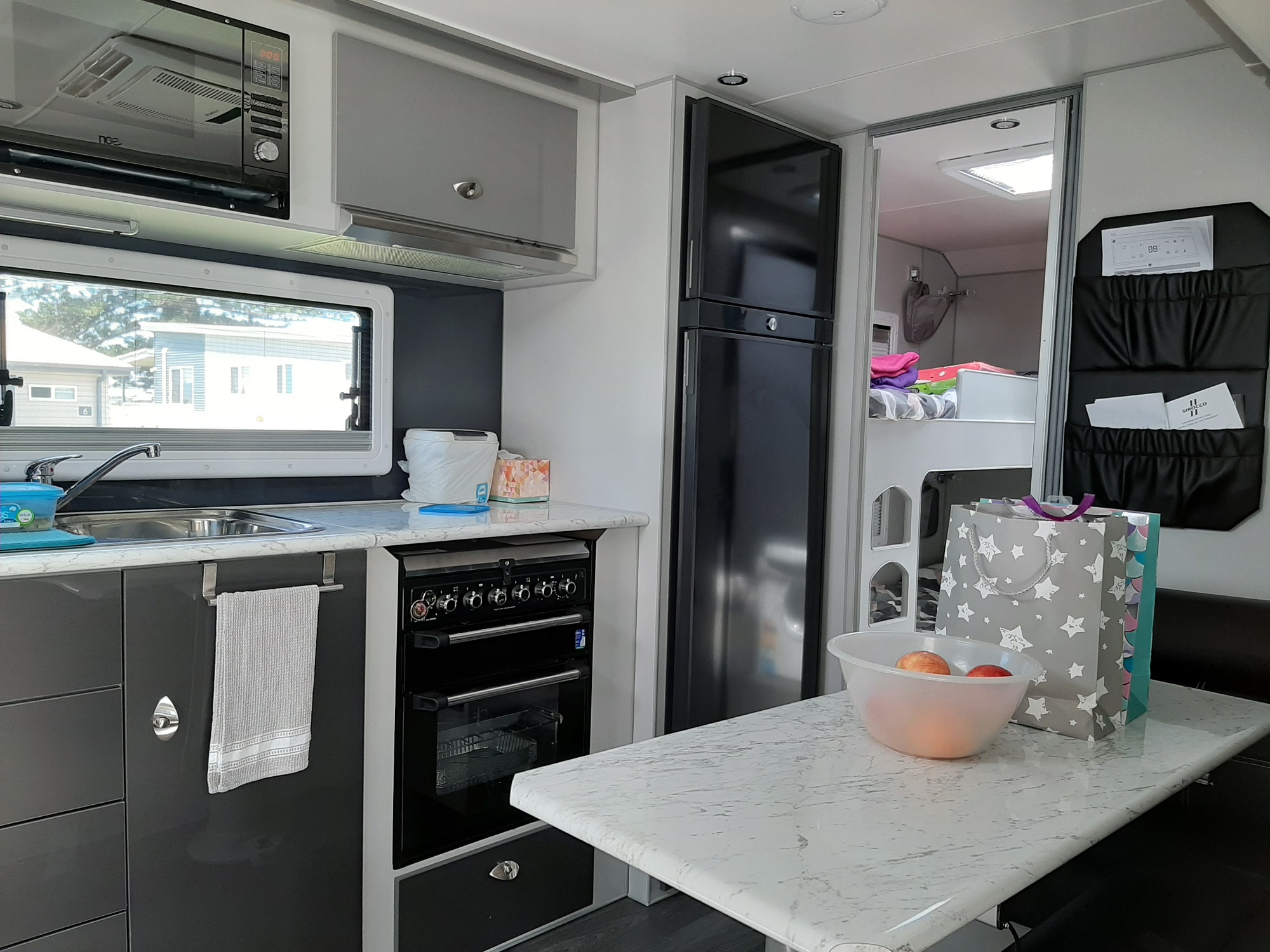 Why did you choose the brand and model you did?
We looked at dozens of vans all over the east coast of NSW from Newcastle down to Nowra and narrowed it down to two brands in particular that had everything we liked. I spoke to the owner of our local caravan servicing business that we know and trust and he highly recommended the Olympic brand as he has dealt with their vans for over 20 years and knows and trusts them. He hadn't heard of the other brand that we were considering, so this made our decision easy. We were comfortable that the Olympic was the new van for us long-term.
Is there something that this brand/model does that others don't?
Not particularly, it just had everything we were looking for straight off the shelf, to be honest. Off-road, slide-out fridge, slide-out generator, slide-out Weber, queen-size bed plus two bunks, huge 224-litre internal fridge and freezer, washing machine, separate toilet/shower, bike rack, plenty of storage including a massive front boot.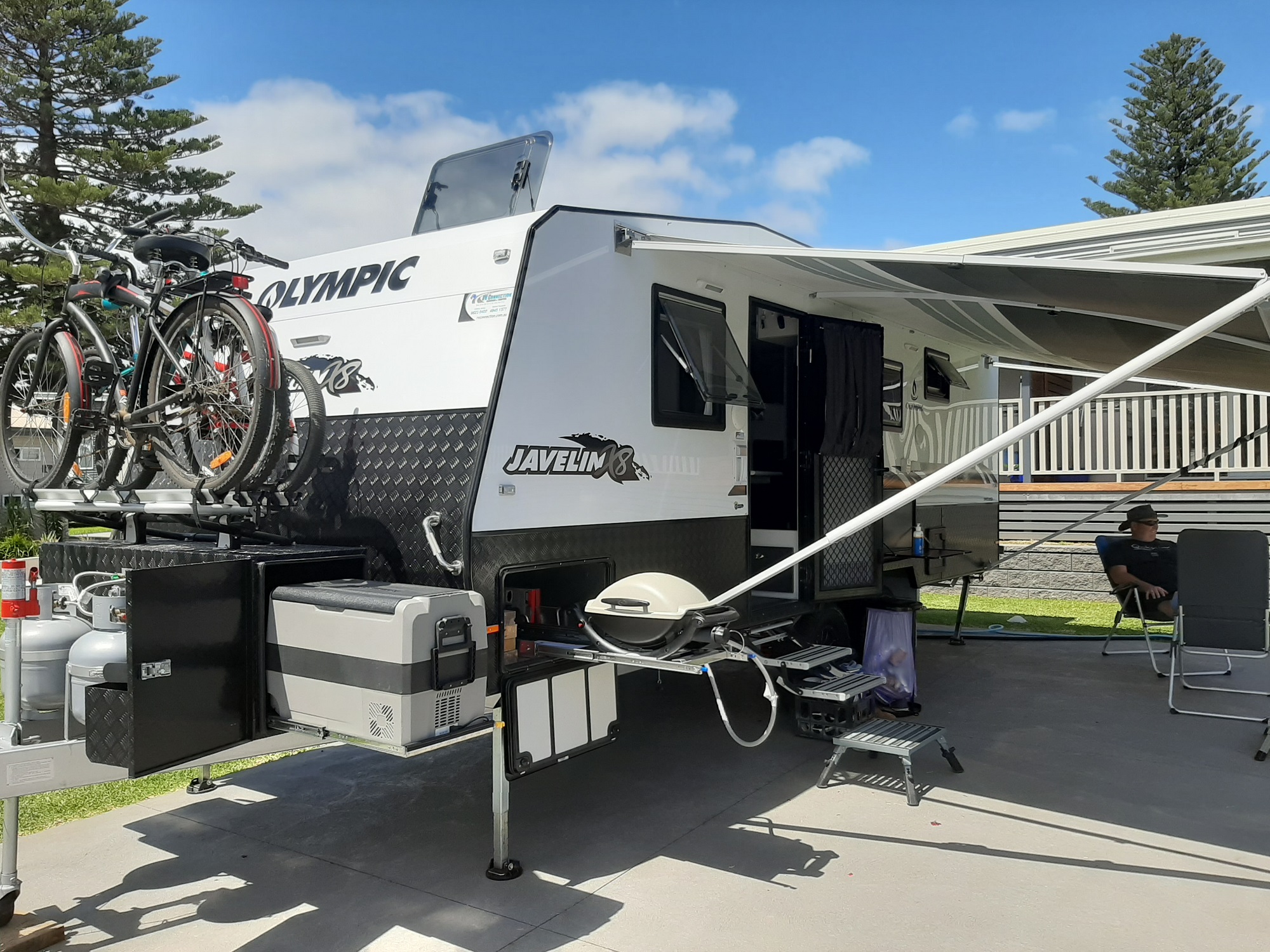 What's the standout or best feature(s)?
The slide-out fridge and BBQ – I love them!
Did anything break requiring dealer/brand back-up, and how did that go?
Nothing broke as such, but after our first trip away we realised the van didn't have a jack and it was missing the key for the bike rack. Rest assured, RV Connection fixed this for us straight away.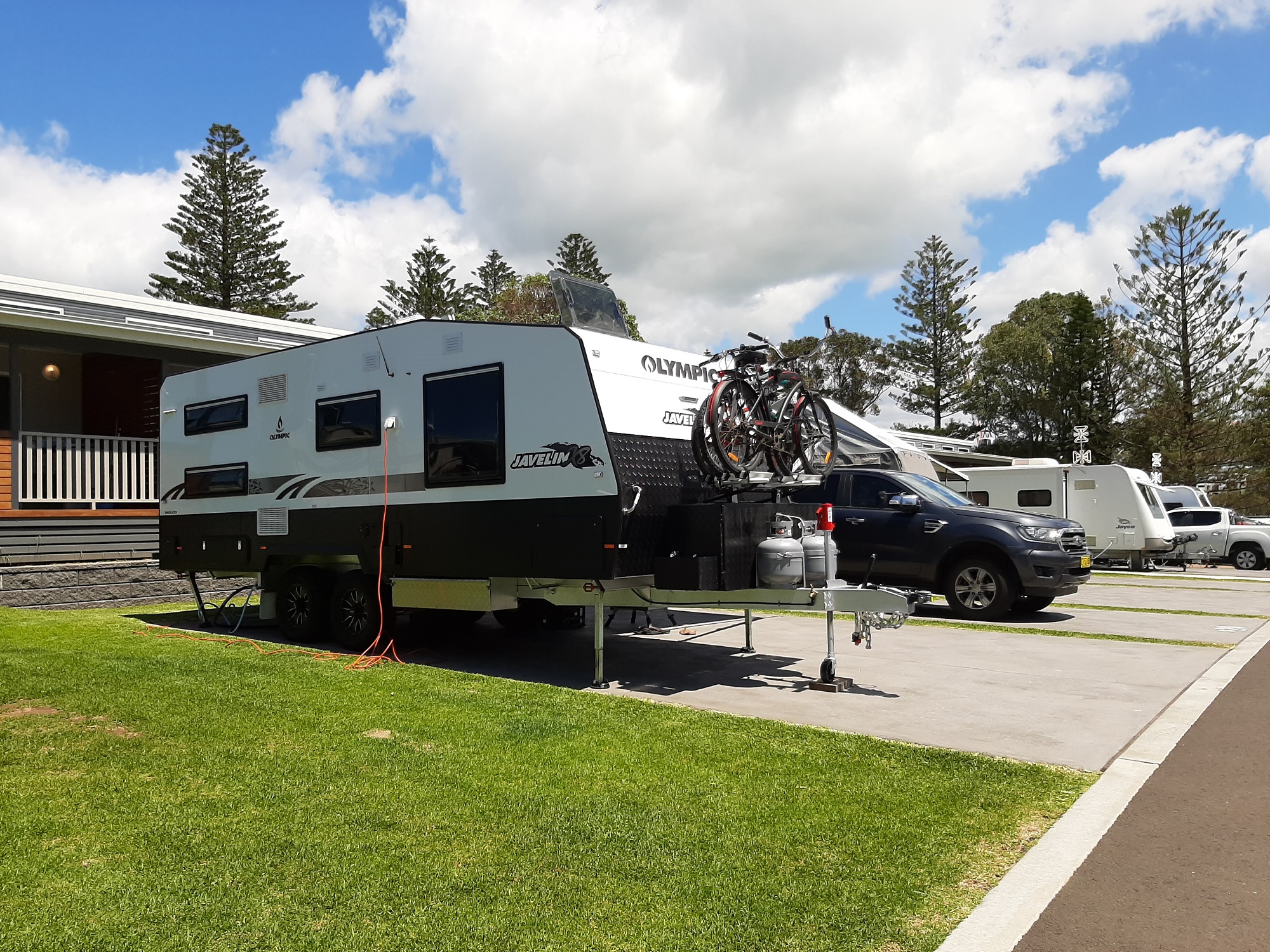 Anything else you'd like to mention?
I can't believe the difference a full-size van with shower makes in terms of luxury. It truly is like taking home on wheels away to destinations all over Australia and we absolutely love it!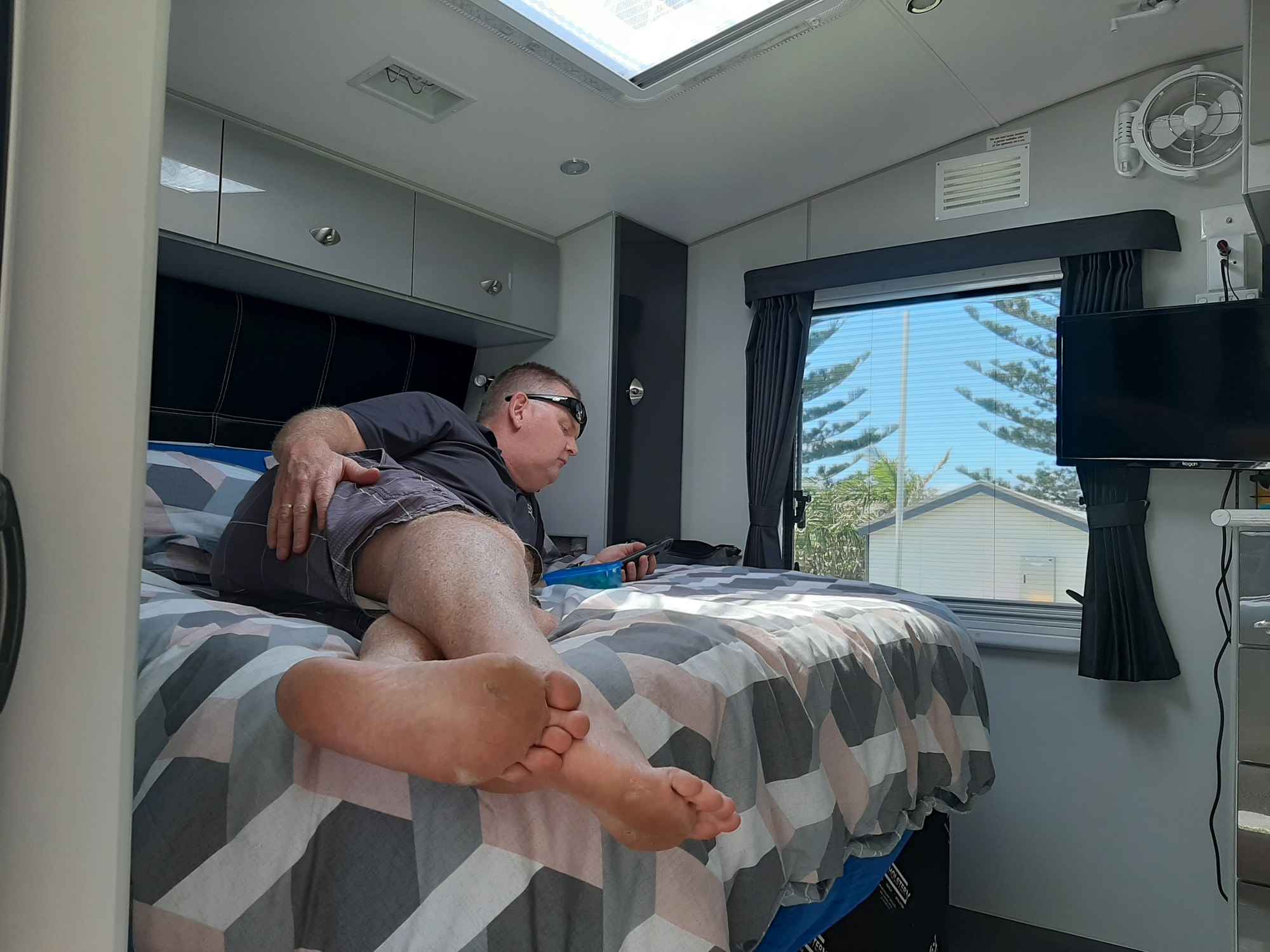 Would you buy the brand again?
Absolutely.
For more information about Olympic Caravans click here
For more information about RV Connection click here
If you'd like to tell us why you bought your caravan (or something else) for Why I bought a … please drop us a line at sayhello@rvdaily.com.au