Why I bought a … is a place for RV Daily readers to tell us what they bought, and what they think about their purchase. In this story, it's Why I bought … a Supreme Classic 19ft.
Readers name and location
Steve and Deb Wood from Mooroolbark, Victoria.
What did you buy?
A Supreme Classic 19ft 6-inch dual-axle semi off-road caravan. Based on a Limited edition run by Supreme in 2015.
Where did you buy the Supreme from?
Direct from Supreme head office showroom Campbellfield. Melbourne.
New or used?
Brand new
What was your handover experience?
To be honest, the handover was a bit of a blur, we were so excited, but the main points were covered, Hayman Reese weight distribution was fitted on site, and we received all operating manuals and books that we needed, along with all the accessories and extras we had negotiated into the purchase.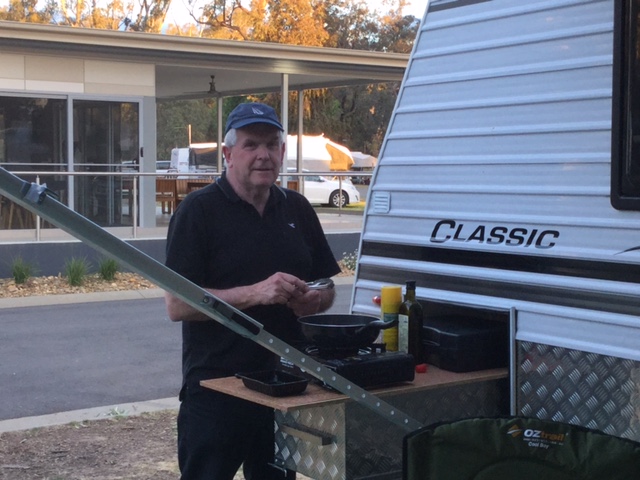 Are you experienced caravanners?
When we purchased the Supreme, this was our first van. Prior to purchase, we had done a lot of research regarding our tow vehicle and what we could tow, we even completed a Tow Ed course at METEC Kilsyth, the best investment we could have made.
Why did you choose the Supreme Classic?
We found buying a caravan a lot like buying a house. You can look at a lot, but when you find the right one, you know almost instantly. Good friends of ours had a Supreme Classic and recommended we check out the Supreme dealership. We had been to many dealers, several large caravan shows, we had stepped inside maybe 100+ caravans. But Supreme was the first one we both felt was "right".
Is there something this brand or model does that others don't?
Since buying the Supreme we have found that any issue or fault can be remedied, we know a lot of people who have problems with dealers and manufacturers. So for us the after-sales service and general customer service ethic is excellent.
What's the standout or best feature?
It tows really well, we had ESC fitted, it is so well suited to our Mazda BT50, we have now done some 40,000km, and it still tows well, sits on the road well, no drama when on highways, bitumen or the occasional unsealed road. It suits us when we free camp or venture into National Parks, it also looks good in caravan parks.
And what's not so good?
When we bought the van we thought a slide-out drawer in the tunnel boot would be useful. It in fact has inhibited what we can carry in the tunnel boot, so with the benefit of hindsight, we would not recommend the slide-out drawer.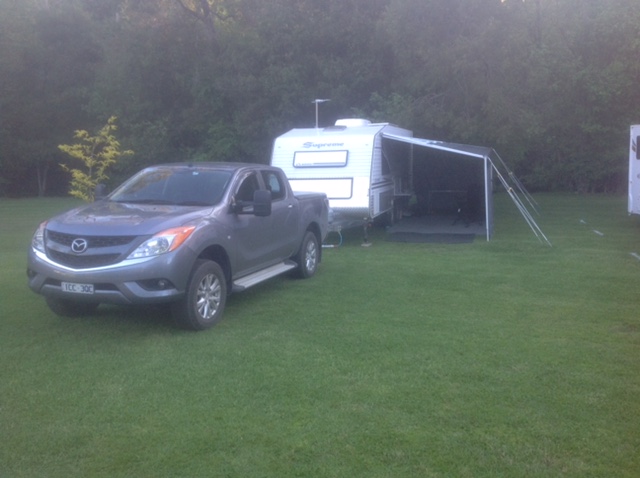 Did anything break requiring dealer/brand back up and how did that go?
Few minor issues which were resolved quickly. One recurring problem was the three-way fridge and struggling to draw power when being towed, first a fuse melted on the car, then on the next big trip, the 12 pin plug melted at the fridge pin. Our local caravan repairer identified the problem, fitted a dedicated Anderson plug and rewired the connection from A-frame to the fridge. When I shared this information with Supreme, there were profuse apologies and the offer of a complimentary service. That again reflects great customer service.
Anything else you'd like to mention?
We are very happy with our Supreme, while they may not have the advertising or marketing presence of other caravan manufacturers, the company relies on word of mouth and satisfied customers. 30 years on Supreme and Leader is still going strong.
Would you buy another Supreme?
No intention of selling this van, but when we want to upgrade, or even downsize, we will certainly go back to Supreme.
For more information about Supreme Caravans visit www.supremecaravans.com.au
If you'd like to tell us why you bought your caravan (or something else) for Why I bought a … please drop us a line at sayhello@rvdaily.com.au