With the month of June, winter has arrived, but the outdoor fun doesn't have to stop! Whether it's a fishing competition, food and wine festival or an adventurous trip through the Northern Territory, there's something for everyone to enjoy this June.
We've listed 15 exciting events happening across Australia this month.
South Australia
1. Coober Pedy Opal Festival
When: 17 June until 18 June 2022
Where: Coober Pedy, SA
The largest community event in Coober Pedy is back for its 33rd year, celebrating all things opals, outback and community. The opal festival will have food and beverage on offer, craft and market stalls to see and games and entertainment to enjoy. This year, the festival has revisited its Coober Pedy roots with the Opal Miner's Hall of Fame, skydiving, and the Friday Night Opal Ball.
2. Melrose Fat Tyre Festival
When: 11 June until 12 June 2022
Where: Melrose, SA
Held each June long weekend in Melrose, The Fat Tyre Festival features an exciting two days of mountain biking, food, music and family fun. For adults, the program includes yoga classes, a forest bathing session, ebike sessions, and skill classes for beginners through to intermediate. There's plenty for the kids to do too, with child-friendly yoga classes, riding skills sessions and a family-friendly fundamental skills lesson for an introduction to riding.
3. Australian Salmon Fishing Championship
When: 1 June until 31 August 2022
Where: Elliston, SA
Ready to show off your fishing skills? Cast your line in at the Australian Salmon Fishing Championship. This fishing tournament occurs for three months between June 1 and August 31. Before you start catching between Mount Camel Beach and Sheringa Beach, you'll need to grab a ticket for $10. To keep within the rules, gut and wash your salmon (rather than scaled), before presenting it on the day. It'll then be weighed and judged at the Elliston Caravan Park.
4. AGL Rally SA – Rally of the Heartland
When: 3 June until 5 June 2022
Where: World's End /Hallett/Burra/Terowie area, SA
This competitive event of nearly 500 kilometres is round two of the MRF South Australian Rally Championship. The competition will run on Friday afternoon and evening, Saturday and Sunday. It's open to Classic Rally Cars (C1-C4) and all other Rally Cars that have been suitably accepted by the event organisers. The rally is limited to 70 entries so you'll have to get in fast with a $200 nomination fee, deducted from your entry fee.
New South Wales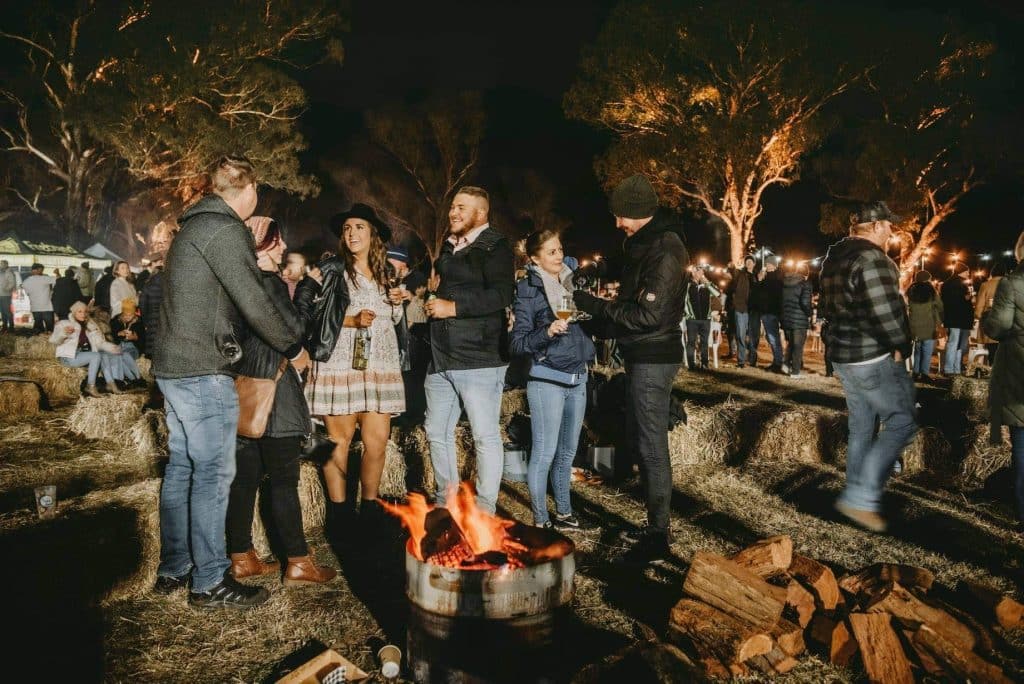 5. Trans Tasman test
When: TBC
Where: Kingscliff, NSW
If you're up for two days of jam-packed surfing, you won't want to miss the Trans Tasman test. New Zealand and Australia will battle it out to see who will be crowned the first trans-Tasman surfing champions. Skills on both shortboards and longboards will be used by the 24 representative surfers from New Zealand and Australia. There will also be a 'World Legends Surf-Off' featuring both New Zealand and Australian surfing professionals and a 'Spotlight on Women Surfing Clean Waves' celebrating women's surfing.
6. MudgeeQue
When: 4 June 2022
Where: The Rural Education Centre Mudgee, NSW
Embrace the crisp country air and enjoy beverages by the local winemakers, distillers and brewers at MudgeeQue. You'll have the chance to indulge in slow-cooked BBQ, dance under a canopy of stars to the live music and warm by the fire. Tickets are $40 per adult and $10 per child (plus booking fees), but there is a limit of 3,000, so make sure to get in quickly.
Victoria
7. Tastes of Central Geelong
When: 10 June until 29 June 2022
Where: Geelong, VIC
The Geelong festival of food and flavours is back where you can sample the amazing tastes of Central Geelong. Whether you're an experienced foodie or a beginner, there's something everyone will enjoy. At Tastes of Central Geelong, you can learn tricks of the trade from Geelong's local chefs, drink some fabulous wine, indulge in delicious meals and participate in food-themed events. Adam Liaw will also be there hosting an afternoon tea and cooking a live demonstration of three dishes at The Pier Geelong.
8. Winery Walkabout
When: 11 June and 12 June 2022
Where: Rutherglen, VIC
Australia's first and longest running wine festival is back after a two-year hiatus. If great wine, delicious food and entertainment is your kind of vibe, you won't want to miss the Winery Walkabout. There will be 18 wineries to attend as well as Rutherglen's main street stacked with options of bars, restaurants and cafés.
The Northern Territory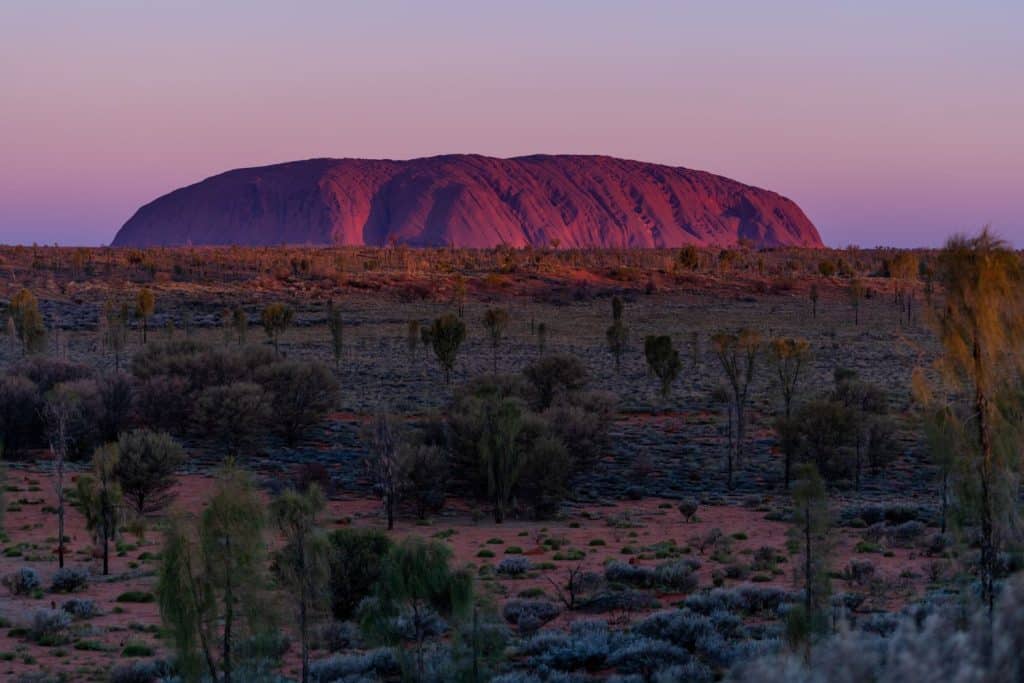 9. Tatts Finke Desert Race
When: 10 June until 13 June 2022
Where: Alice Springs, NT
One of the largest events in the Northern Territory is back for another year, the Tatts Finke Desert Race, running over the long weekend. The annual off-road race runs on a 229-kilometre track each way, through the desert country from Alice Springs to Aputula Finke community. You'll see cars, bikes, buggies, and quads, navigating the thrilling and difficult course.
10. Great Top End Escape
When: 11 June until 19 June 2022
Where: Darwin, NT
The Great Top End Escape is the perfect opportunity to check out the top end of the Northern Territory on an escorted bike tour. Starting and finishing in Darwin, this tour runs across eight days of cycling where you'll be covering a whopping 356 kilometres, riding through World Heritage-listed national parks like Kakadu and Litchfield. You'll also have the chance to get off-road to explore waterfalls and swim in century-old watering holes along the way.
11. Nitro Up North
When: 17 June until 18 June 2022
Where: Merlin Darwin Triple Crown, NT
If you love Supercars, you'll have to attend an unforgettable night of adrenaline-pumping drag racing at Nitro Up North for the finals of the Burson Auto Parts Australian Top Fuel Championship. Considered the biggest event on the Northern Territory drag racing calendar, Darwin is the only round to feature the fastest drag cars around!
12. NT Santos City2Surf Festival
When: 25 June until 26 June 2022
Where: Esplanade Darwin City, NT
The annual City2Surf is back for its 49th year, but with a twist. The NT Santos City2Surf Festival features all of the favourite and well-known City2Surf road races, including the 12-kilometre, four-kilometre run or walk and the 1.195-kilometre Marathon4Kids. As well as a day of activities the day prior, including a mile run and bike criterium on the Esplanade. There are prizes for the overall highest point scorers and the crown of the 'fittest and fastest in the NT.
13. 8 Day Women Only Red Centre 4WD Tag-Along
When: 14 June until 1 July 2022
Where: Alice Springs, NT
Are you a female who wants to improve and develop your 4X4 skills? If so, you can't miss the 8 Day Women Only Red Centre 4WD Tag-Along! You will have the chance to drive your own (or a hired) vehicle following a lead vehicle, driven by a leader who will assist you and provide equipment and skill if you happen to get bogged. This trip will see you visiting Chamber's Pillar to Uluru Kata and Tjuta, allowing you to experience the well-known Red Centre.
WA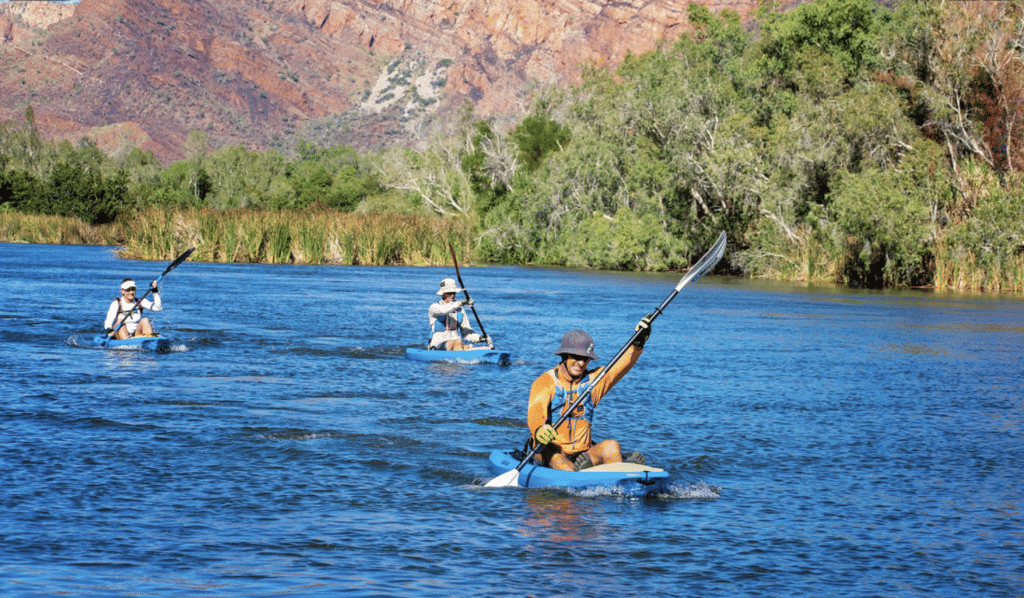 14. Ord River Paddle ​
When: 4 June 2022
Where: Ord River Kununurra, WA
Challenge yourself with the Ord River paddle, spanning 29 kilometres downstream from Kunurra starting from Argyle Dam Wall. Your entry fee includes a sit-on-top kayak, transport, the race and a three-hour party cruise back to Kununurra with food and beverages. In 2021, two past Olympians won the men's and women's Ord River Paddle.
Tasmania
15. Winter Feast
When: 15 June until 19 June 2022
Where: Princes Wharf 1, Castray Esplanade
Winter Feast is returning for its 6th year, running over seven nights and two weekends. Hosted on Princes Wharf, this contemporary take on pagan solstice celebrations gathers its community to eat, drink and celebrate around fires. Enjoy the sumptuous banquet in Australia's southernmost city.