When you head off for a camping weekend, what's the first thing you pack? There are the obvious and essential things like food, tent, sleeping bag, mattress, water and first aid. But what about the not-so-essential things that make your camping experience so much better?
Here are 10 not-so-essential but still-really-useful things you should remember to take on your next camping and caravan adventure.
Don't forget these non-essential but great-to-have items
A good pillow
As someone who has spent many camping trips having to substitute a pile of clothes for a pillow because I forgot to pack one, I can tell you that a good pillow will make or break your camping trip. If you're worried about your favourite pillow from home getting dirty, try a SleepKeeper. It will keep your pillow good as new allowing you to bring it along no matter where your wheels may take you. You can't beat a good night's sleep!
Spare matches or lighter
Don't rely on one mode of fire lighting equipment as it's pretty frustrating when your lighter fluid runs out or your matches get wet. Always have a backup for these scenarios. Trust me, I've spent hours trying to start a fire with a car cigarette lighter and tissue so that you don't have to. It's also good to make sure that you've got dry firewood in plenty of different sizes so you can start with the small stuff and add bigger bits as your fire grows.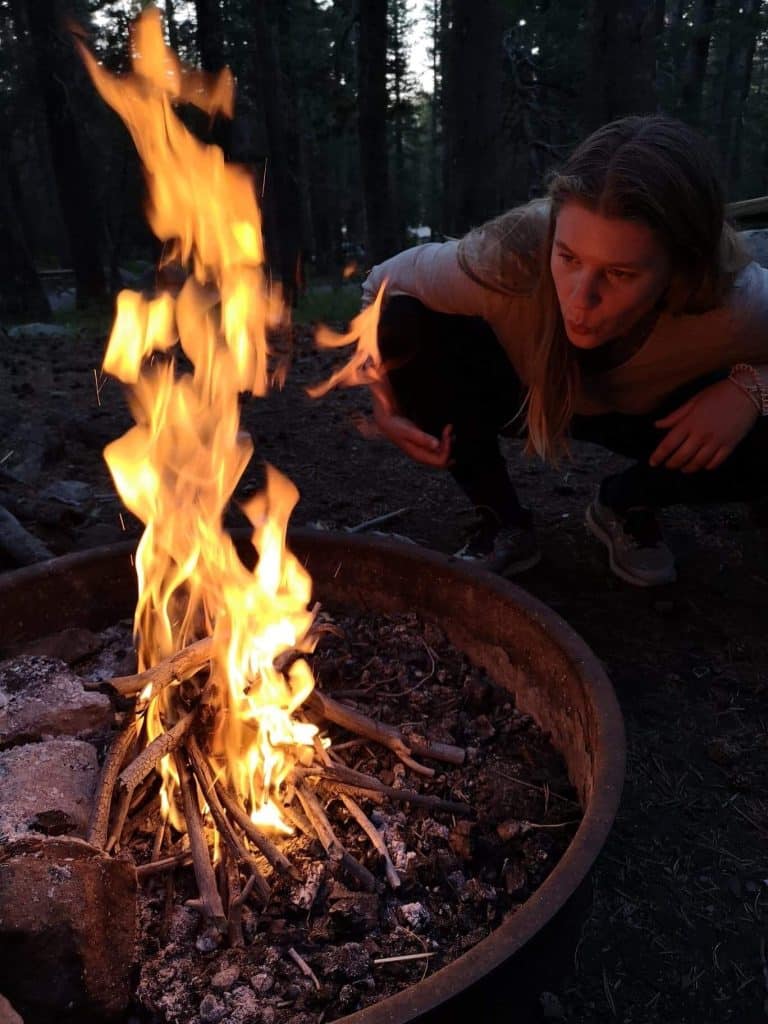 Hammock
When it comes to ultimate ways to relax outdoors, I am firmly on 'team hammock'. Nothing beats the feeling of being wrapped up like a cocoon while gazing up at the stars or trees. That gentle swaying in the breeze feeling? It's bliss!
Headtorch
Everyone has a light on their phone but there's truly no substitute for a head torch. Hand-held lamps are good too but with a head torch, you can keep your hands free. The light follows wherever you look and you won't lose it because it's attached to your head. An added bonus is that you get to save your phone battery for holiday pics.
Bucket
Even if you're not sure what you'll use it for, always pack a good bucket. Bonus points if it's collapsible! It can be used for collecting water, carrying firewood, washing up dishes, keeping wet swimmers away from your other gear or throwing your muddy shoes in at the end of the camping trip.
Ground mat
You might be lucky enough to be camping in a lush grassy meadow but chances are your campsite will be on hard dirt, gravel or sand. Bring a ground mat for your central living space to help make your camp space feel homey and your feet and belongings clean. It's also perfect for when it comes time to lay back and gaze at the stars.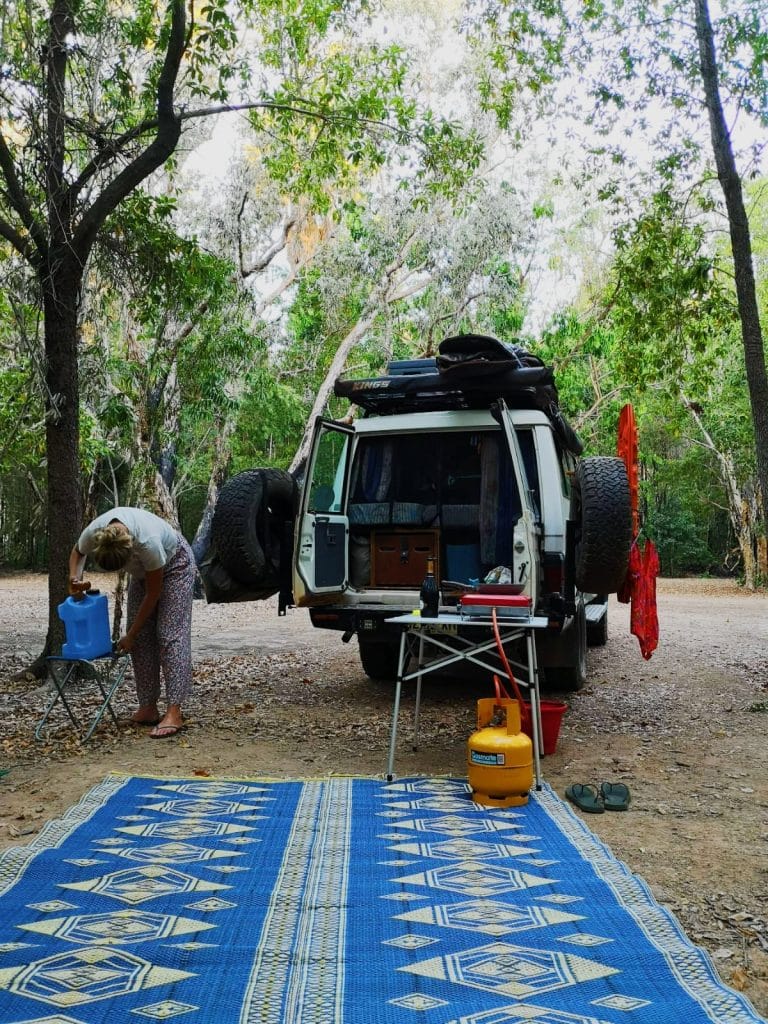 Camp oven
There's something really satisfying about cooking over an open fire or a bed of coals. Sure you can pack a gas cooker or use the one in your van with your regular pots and pans as you would at home, but where's the fun in that?
Sarong
Sarongs are the ultimate summer camping must-have because they're lighter, smaller and quicker to dry than a towel. They can also double as a skirt, dress, scarf, headband, sunshade, picnic blanket or even a bedsheet if you're really desperate.
Slip-on shoes
You don't want to traipse mud, dirt or sand all through your caravan or tent so chances are you'll be taking your shoes on and off quite a bit. Opt for shoes that easily slip on and off like boots, flip flops or sandals. This will save you tying and untying laces 20 times a day, even more if you have kids in tow.
Spare toilet paper
Some campgrounds are quite remote and can only be serviced every so often. There's nothing worse than arriving at a campground toilet to find there's no paper left. Always be prepared and bring some spare, especially in peak season.