I don't know about you, but I love switching my data off when I'm on a road trip. My phone becomes nothing more than a camera and music player – it's bliss. As peaceful as that sounds, the reality is that it typically lasts for all of one night, or however long we remain at the same campsite. Between road trip drives we usually have no choice but to whack it back on because guess what? We have no idea where the nearest fuel station or supermarket is. Oh, and where are we going again?
What I've come to realise is that most, if not all of those things can be accessed offline with the help of a little friend called the app store. From cheap fuel location tips to checklists and even vehicle health, here are five apps every RV driver needs. Do yourself a favour and hit download.
1. Camping Checklist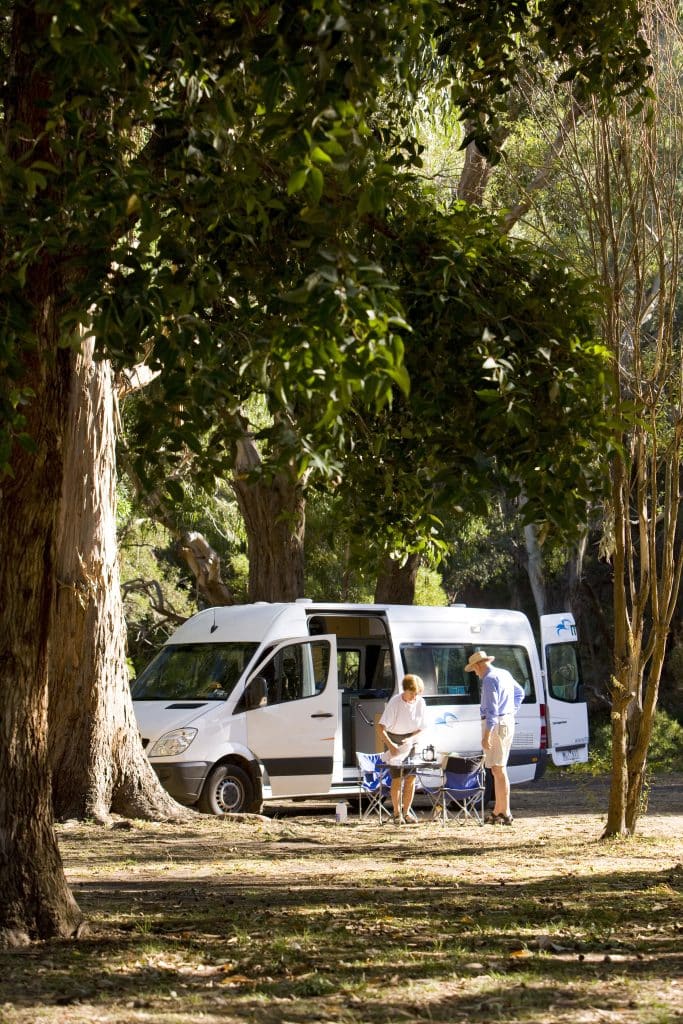 There's a lot that goes into packing an RV and if you're anything like me, you simply can't do it without a good list. Cue Camping Checklist – your phone's answer to RV organisation. The App does what it says on the tin. Choose between a pre-loaded checklist (camping, first aid or RV), or create your own custom list. The good news is, you don't just need to choose one. Out of all the RV apps, this one is versatile as it could become your everyday calendar if you really wanted. With reminders, prioritisation-tags and sharability, it's simple, smart and effective.
Download it from Google Play.
2. CamperMate
When it comes to road trips and RV apps, CamperMate is pretty much the holy grail. This map-based app looks at the whole picture (literally), offering a range of RV-specific advice, some of which you might not even consider before the moment strikes.
Download it for free and you'll be able to quickly check the locations of campsites and caravan parks, petrol stations, supermarkets, public toilets and even free WiFi locations. The app also advises where not to go, which, when you live in an ever-changing dramatic climate like Australia, can come in extremely handy.
Apart from it being completely free to use, the best bit is its offline ability. Australia is vast and more often than not the most exciting destinations are off-grid. Aptly named 'CamperMate', this app really has your back whether on or offline.
Download it from the Apple Store or Google Play.
3. Fuel Map
Speaking of fuel, if you want to get your hands on the cheapest, the free Fuel Map app is the answer to your prayers. Who knew RV apps could actually save your money? This Wikicamps creation collates petrol prices across Australia and lets you know where the cheapest station is nearby. It's the ultimate cheat sheet hack – particularly with the current state of petrol prices! In addition to locations, the app has a tracking feature that you can use to keep track of spending. Basically, if you are budgeting, hit download and let the savings begin.
Download this app from the Apple Store or Google Play.
4. GOFAR
If simple fuel logs aren't enough for you in your RV apps, you might want to consider GOFAR. Using intelligent algorithms and Formula 1-inspired technology, the GOFAR app provides real-time, constructive feedback on your driving. Don't worry, it's not going to tell you you're a bad driver, but it will help you drive at your vehicle's sweet spot in the future, ultimately saving you money and your car unnecessary wear and tear. GOFAR also monitors your vehicle's health and notifies you if something is wrong. Goodbye vehicle health anxiety!
If you're using your RV for work (digital nomads I'm looking at you), you might need to claim some petrol back at the end of the year. GOFAR reckons they're like 'Tinder for tax'; you can tag business trips with just one swipe. I could go on forever telling you about this nifty app's other features, but I'll leave you to check it out in full detail for yourself. But one final note before you dive in – you'll be looking at a little bit of money for the app. My opinion? You'll probably make it back with its money-saving features anyway. It's a win-win.
Download it from the Apple Store or Google Play.
5. Roadtrippers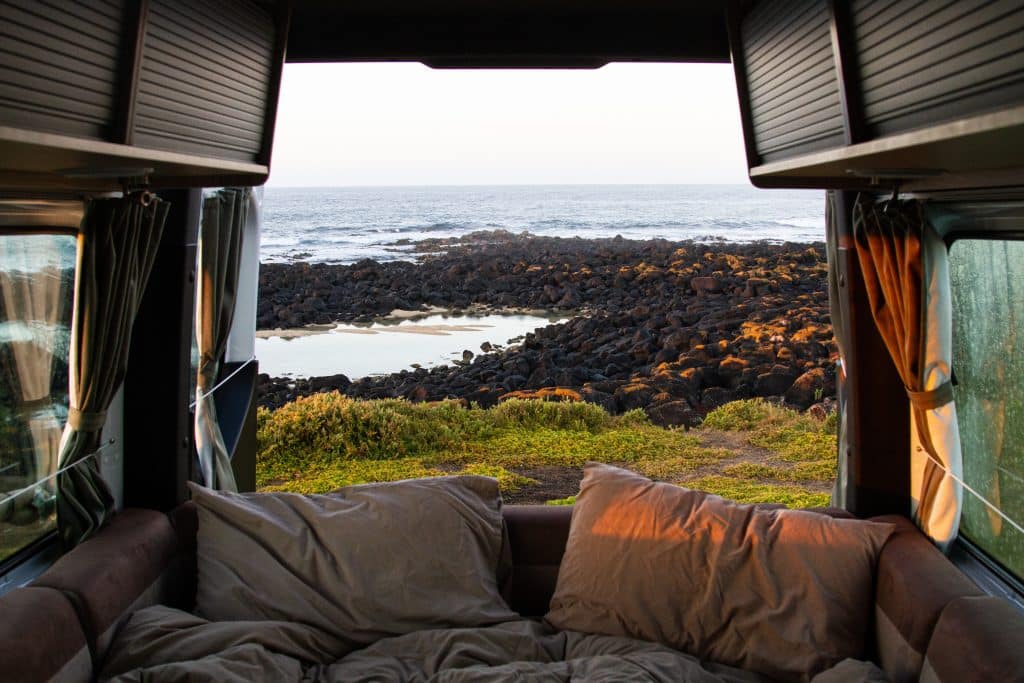 Let's rewind to the beginning: you've decided to take your RV for a spin but you haven't decided where to take it. Our backyard is brilliant but sometimes there's almost too much to choose from. Do you hit the coast and park up beachside? Maybe you go for an off-grid forest adventure? Or do you venture deep into the outback?
Luckily Roadtrippers is here to help navigate your journey. Take a look at previous travel stories, recommendations, itineraries and hidden gems. Once you've created your bucket list, plot your itinerary out on the app and share it with friends and family. Even if they're not joining you, it never hurts to let someone else know where you're off to, especially if you're seeking adventure amid a remote destination.
Download Roadtrippers from the Apple Store or Google Play.