WHAT TO DO WHEN YOU'VE REACHED THE END OF THE TOWED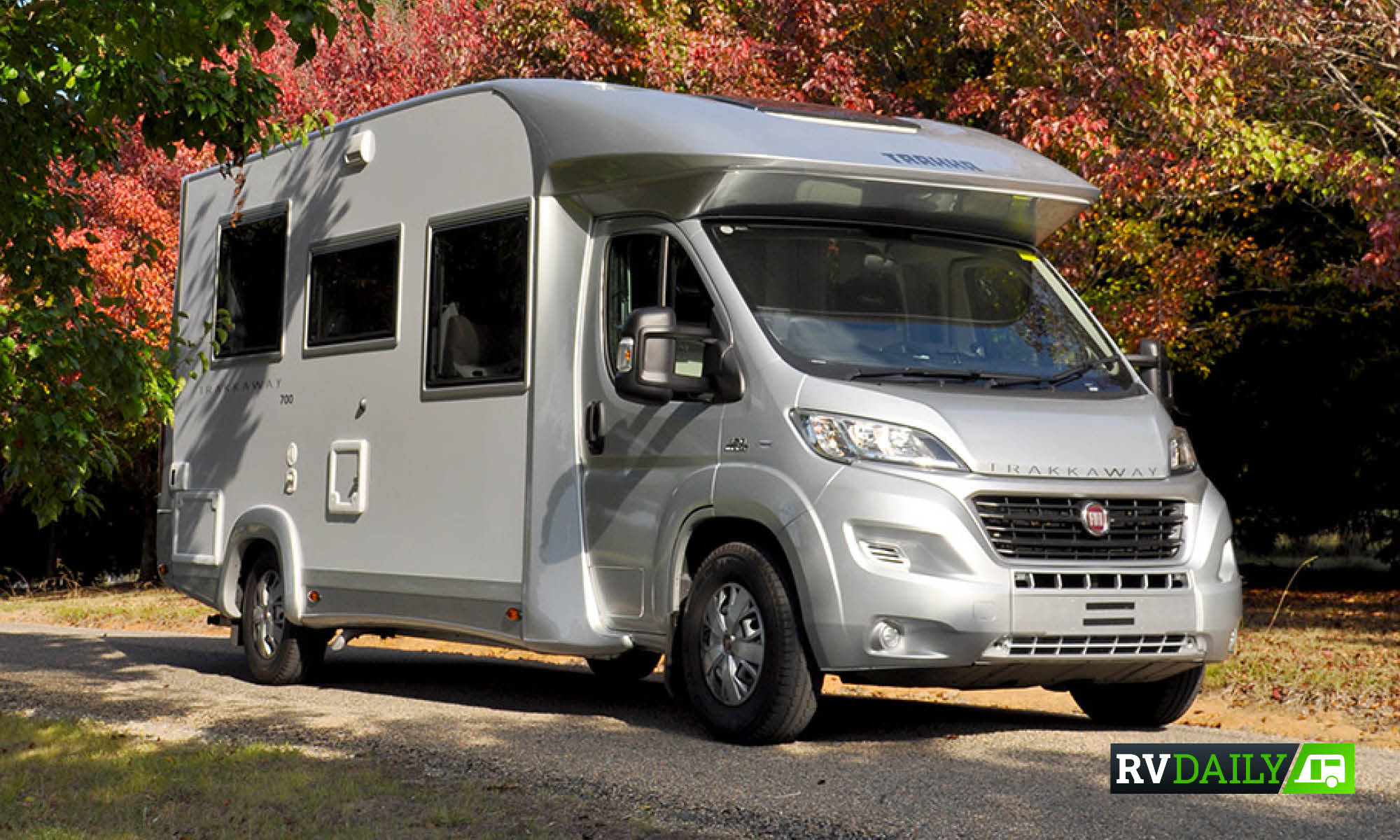 Maybe it's time to embrace the safety, convenience and ease of motorhoming
Australia has always been a caravanning nation. It's a tradition that traces its roots  to the boom times of post WWII suburbia, when car ownership really took off.  A nation of young families were looking for a cheap and affordable means of getting away during school holidays, when dad had annual leave, and for decades caravans provided the ideal solution.
Times have changed, although at first glance you wouldn't know it, judging by the mobs of caravans droving the nation's highways. Sedans packed with kids have been replaced by grey nomad couples in 4WDs, yet the size, complexity and comparative cost of caravans has grown, seemingly unabated.
It's fairly safe to say most of today's grey nomad travellers were yesterday's baby boomer kids, so it's hardly surprising the caravan tradition continues. Motorhomes and campervans, by comparison, were later arrivals and relatively expensive, so it's also no surprise caravans still dominate. But that's no reason to stick with the status quo. After all, just because an idea is long-lived doesn't mean it's right (take religion for example!).
Motorised RVs – think motorhomes and campervans – have a range of genuine advantages over their towed counterparts. Let's take a look at them, but also call all of them motorhomes for ease in this story.
Unhitch Your Preconceptions!
"The problem with a motorhome is what do you do if you forget the bread and milk?" It's a question I've heard many, many times, from apparently forgetful people. The answer is you go and get some; probably from the caravan park shop. To me this is a dumb question, because if you did forget the bread and milk once, do you think you'd forget it again? Having camped, owned a caravan, two campervans and now a motorhome, I can tell you I've never forgotten the bread and milk. Have you?
Before continuing it's worth deciding what sort of traveller you are: stop-and-stay or touring. Stop-and-stay travellers are better suited to a caravan, because it minimises the frequency of hitching and unhitching, and you have a car for local running around. Tourers, by comparison, will find a motorhome the better way to go.
Advantage Motorised…
As caravans have grown in size and weight, so too has the effort and time required to hitch and unhitch. Two-plus tonne caravans with industrial grade dolly wheels, security chains, break-away cables and ride levellers are not for the feint hearted. Neither is backing up for a perfect hitch, nor the withering gaze and snide comments of a merciless audience. And that's before stowing the stabiliser legs, awning, annex, umbilical connections for power and water, front window stone shield and so on. Not for the feint hearted, indeed.  
By comparison, a motorhome is basically a one-trick pony that makes stopping for the night and getting going the next morning a breeze. Yes, there might still be umbilical connections and an awning (and occasionally an annexe), but that's it: Stop for the night. Start for the day. End of story. Well not quite…

Safety in Numbers?
I have a hunch that if you looked at the accident rate for towed recreational vehicles versus motorised, the former would be significantly higher. It seems hardly a day goes by without a caravan towing accident in the news somewhere.
I once passed by an accident site just west of Murrurundi, NSW, on the New England Highway.  It was on a long downhill stretch of dual carriageway and all I could make out, between the emergency service vehicles and workers, was a largely demolished caravan that looked quite new. Its splintered carcass lay half on the road and half on the Armco safety barrier, while its contents were strewn across the bitumen. Then I saw the tow car, a near-new-looking 4WD. It was over the safety barrier and dangling down the steep embankment, hanging on only by the tow hitch! In my fleeting glimpse I couldn't tell if the occupants were still inside, but it must have been a terrifying accident to have ended up hanging there like that. The weather was fine but windy and could only surmise the big van must have gotten up an uncontrollable sway. It was a sobering sight and one that has stayed with me…
All motoring involves risk, but towing is inherently more risky than driving a single vehicle – especially if the towed unit is as big/heavy/heavier than the tow vehicle. Yes, semitrailers and B-doubles tow much greater weights than their prime-movers, but the hitching system is different and the drivers appropriately trained and licenced.
Another area where motorised beats towing is personal safety. Ageing is also an activity not for the feint hearted and the physical effort often required for hitching and unhitching is a real consideration. Torn muscles and/or ligaments; slipped discs, jammed fingers and other mishaps are possible, and can be debilitating. It's no wonder ageing is one of the main reasons I hear of people transitioning to a motorhome.
Experience, Experience…
The on-road differences between towing a caravan and driving a motorhome are stark. Unless a tow vehicle is significantly bigger/heavier than what it's towing it's regularly at the mercy of what's behind it. Bad weather, passing trucks, steep terrain and emergency situations all put extra strain on the tow vehicle and driver. It would be a brave person who'd claim towing is relaxing.
Then there's stopping for the night. It seems most caravanners opt for caravan parks and manoeuvring in and out can be a challenge. But that can pale alongside reversing into a site for the night. And if you choose a drive-through site and stay connected, what happens if you forget the bread and milk?
By comparison it's difficult not to feel smug driving a motorhome. Sitting up high you have excellent vision; the vehicle is stable on the road, and in all but the largest vehicles point-to-point times are as good as a car (if you want to be in that much of a hurry). Easier too is manoeuvring into a campsite for the night – with or without your bread and milk. Setting up requires turning off the engine, connecting power and water if applicable, and putting out the awning and chairs if desired. It really couldn't be simpler.
Stopping at attractions and sights enroute is easier too, as is pulling up for a coffee or lunch, because chances are you'll need more space for a car and caravan than the average motorhome (and you'll be hoping you don't have to reverse out).
Freedom!
From real-world experience I believe motorhomes give you more freedom. It starts with the obvious – hitching and unhitching – and extends to ease of driving, parking and setting-up/breaking camp. Motorhomes often offer more freedom in campsite choices too.
I'm astounded many mass produced caravans still don't have a grey water tank and that it's only relatively recently that house batteries have become common. I understand this comes back to predominant caravan park usage, but the ability to freedom camp is one many caravanners seem to pass up.
In our self-contained motorhome we stop pretty much where we like for the night, within responsible and legal reason of course. Living on rural acreage I cannot fathom the desire to pay often big money to be wedged cheek-by-jowl with others in an RV park. We have a shower, toilet, hot water, TV, diesel central heating, gas cooker, fridge, 12V fan, house battery and good solar – all we need for truly self-contained and independent living.
We've never had an issue with security when camping by ourselves in the bush. However, I always park with the nose pointed out and the keys handy, so I can jump in the driver's seat for a quick getaway – something you can't do with a caravan, camper-trailer or fifth wheeler.
Try Before You Buy
It's best to sample the motorhoming before you make the change and that's where rental companies come in. You can try different base vehicles, floorplans, body styles and sizes. Best of all, you can hand them back if they don't suit. Just be warned: it's addictive and the advantages myriad, subtle and diverse.