We are all on a power trip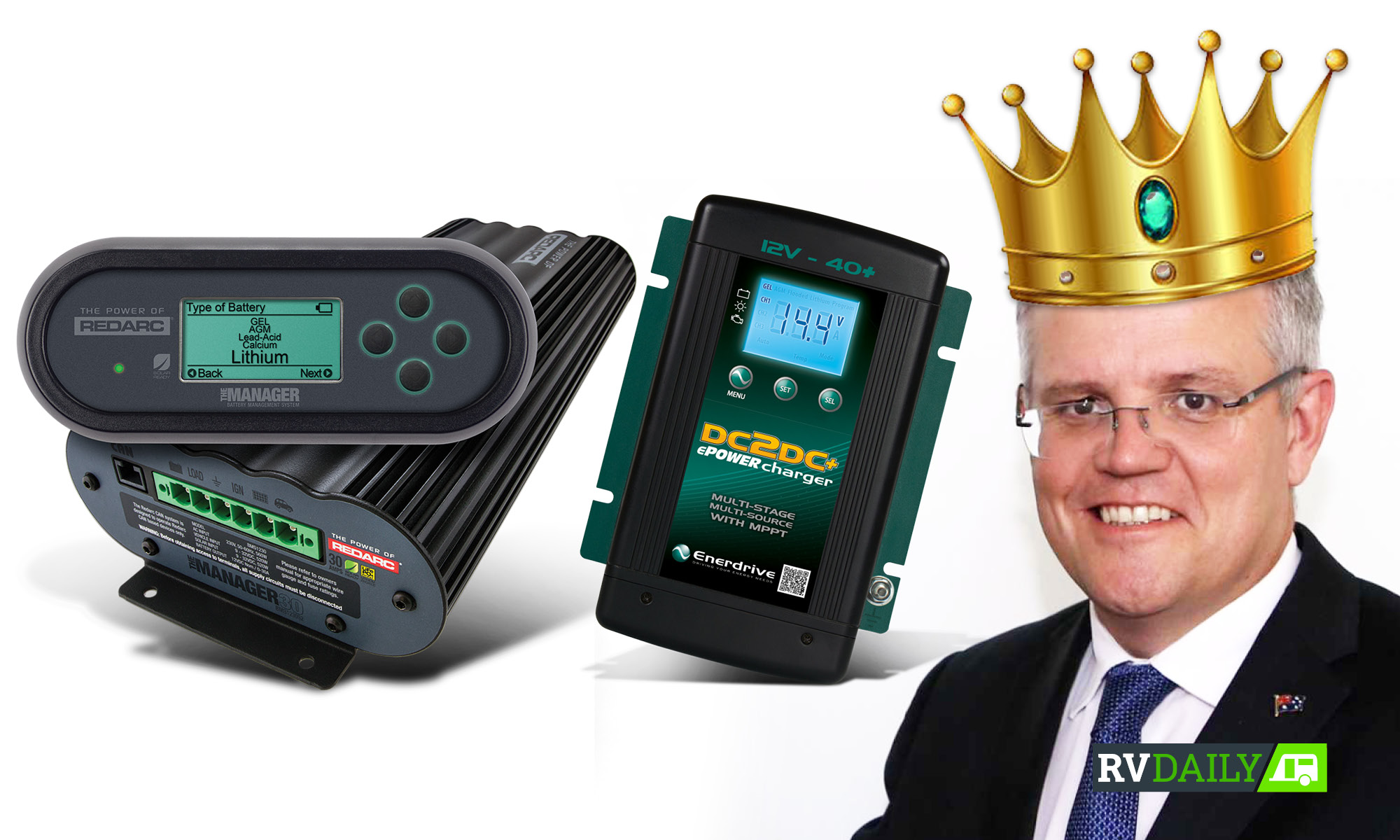 As I write this editorial, power is the hottest topic in town; that town being Canberra. Before I raise my internal temperature on that topic, I shall switch to another form of power: 12-volt.
Let's see, 12-volt power is the type we use to help us escape the above scenarios. When the humdrum is all too much we can embark with our RV of choice (or more likely financial constraints) and unplug from the world for a while.
And hopefully instead of staring at the TV searching for thought-provoking dialogue, if you watch the right channels anyway while camping, you're staring at the campfire and participating in thought-provoking dialogue.
It may be heated too, in addition to that face warming provided by the flames, as these discussions often are. The topics vary, but one of the most common is the topic of power. Power sources, and power storage, so that our time away from home can be as far-ranging and as device-reliant as we choose. All our beach or bush experience requirements are different, from the phone charger to the hair straighteners. Really.
When you're connected to the internet and browsing social or the forums dedicated to the camping lifestyle, questions constantly pour in about "what's the best set-up for me …"
or, more often "why won't this work?"
And whenever we run articles on the topics related to these issues it's obvious you like them. So in this issue you may be delighted to see that we have three features, or guides, all related to power: from how to extract the best from your solar set-up, to examining dual-battery installations, and then to examine all your power options for travelling. I think you will find that we have covered all bases and even thrown in a new battery tech type. Where is it? Ah, that would be telling, and while you try to find it I think you will discover something to improve your outdoor experience.
All straightforward and honest. If only we could say the same for that lot in Canberra.