Ultimate Off-Road Campers Resurrected – Moruya Celebrates!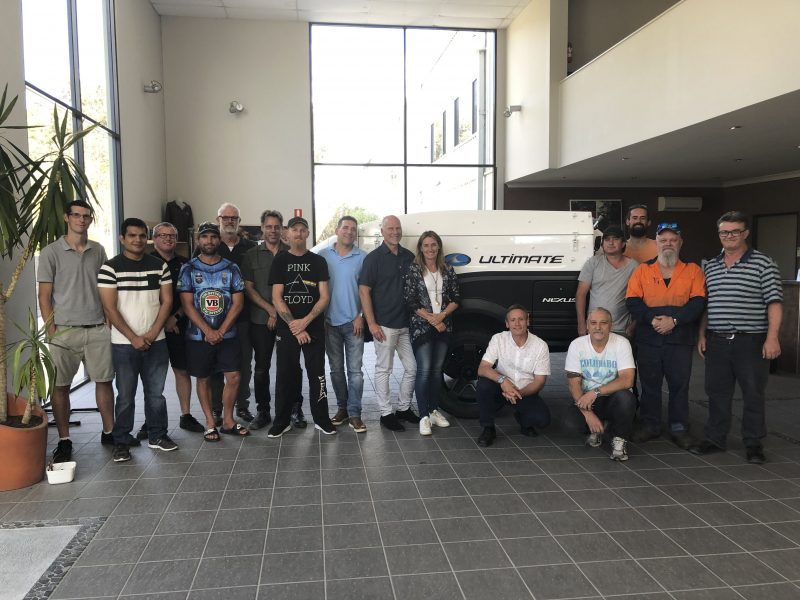 Eagle Outdoors Australia has just announced that they have purchased Ultimate Off Road Campers who had gone into voluntary administration in October this year. The new owners of Ultimate Off-road Campers and founders of the Melbourne based Eagle Outdoors (1978), David and Bronwyn Rodgers, stated that, "We are delighted to be re-employing many of the local team who know this product inside out and will take us forward in the years ahead. These are high-quality campers that will continue to be made in Australia, by Australians, for Australian off-road adventures."
RV Daily chatted with Tim Drysdale, Operations Manager for Eagle Outdoors, about why Eagle purchased Ultimate and he explained that, "Eagle Outdoors has two other ranges of camper trailer and we just felt that the Ultimate camper is an excellent fit to the existing products we have."
Tim went on to discuss the plan for Ultimate in more detail which includes re-opening in its existing location and re-employing many of the skilled, passionate and very experienced team from the past. Not only that, Tim and the new owners have been getting super excited feedback from the Moruya community which is very exciting for all concerned.
The conservative plan is to consolidate the business little by little, which means they can't re-employ everyone, to ensure it can become a viable business moving forward. The bigger plan is to get Ultimate back out there as a trusted brand and that will take time. Tim stated that, "It's a conservative plan to move forward, which is required to make things work into the future!"
When asked about warranty Tim responded with, "We are not under any obligation to cover warranty from the previous owners, however we want to honour our Ultimate community and we'll deal with things on a case by case basis. As customers come to us we'll try and facilitate the best outcome we possibly can."
Eagle Outdoors Australia is looking forward to continuing to manufacture these world-class innovative campers in Moruya.
Image Caption:
Some of the team at Moruya met with David and Bronwyn (standing together in the centre of the photo) and Eagle Outdoors Group Operations Manager Tim Drysdale (kneeling beside them) earlier this week. The team in Moruya will be led by Jason Stevens (left of David and Bronwyn) who has been with Ultimate Campers for the past 10 years.