New Defender Spied!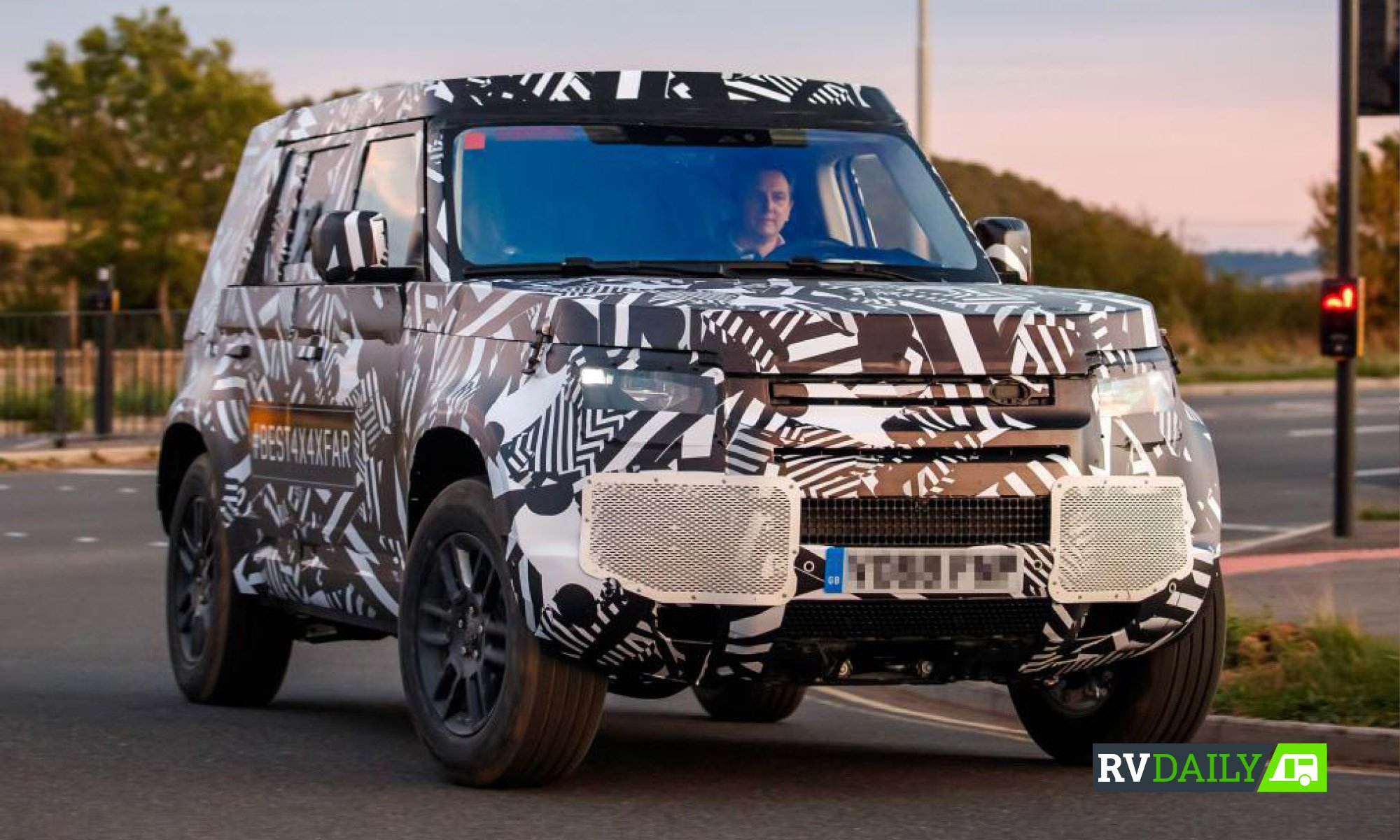 The world has waited far too long for the Defender replacement, and now it's been spotted. Obviously, Land Rover doesn't care too much about spy shots given the "Best 4x4xFar" sticker on the side.
The Defender will be a most interesting vehicle as it'll definitely be different to the Big Eight crop of one-tonne utes, which are all pretty much the same; part-time 4WD, leaf rear springs with a live axle, with the odd exception like the Navara and Amarok.
Land Rover isn't saying anything about the new Defender, but we can be sure it'll be full-time 4WD, fully-independent possibly air suspension, have low range and Terrain Response. It'll also come in a range of body styles.
The big question (worry) is how far the LR design team has gone for looks over function; they can play with the Evoque's sexiness all they like, but when it comes to Defender they should put function firmly ahead of form and leave it at that. We'll find out in 2020. It will be well worth considering Defender as a tow car if you're looking at that time.