The ultimate guide to UHF radio: Types, models, and pricing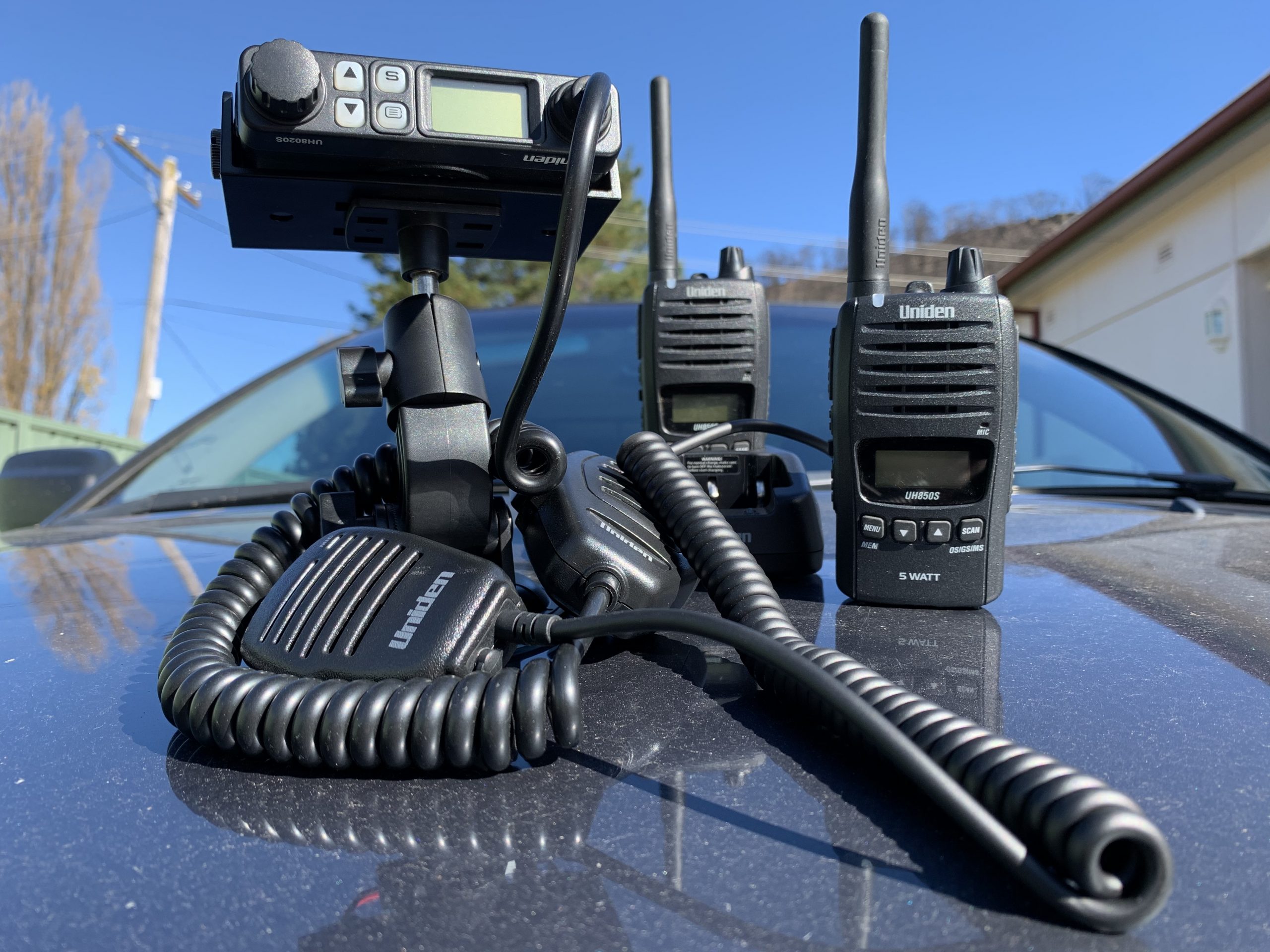 We thought it time to bring you the ultimate guide to the UHF radio
A CB 477 MHz UHF two-way radio is a versatile piece of communications equipment that can make a big difference to your comfort and safety on caravan holidays. We'll take you through the first part of our guide to the ins and outs of a UHF.
The uses for UHF are many: from staying in contact with other road users, to finding out local road conditions, to talking to your better half when they're helping you park the van. A UHF is a must-have piece of equipment for remote bush travelling.
What types of UHF radio are there? 
There are two types of UHF radio: either a hand-held unit or a fixed, in-vehicle unit. A hand-held is a simple all-in-one unit that uses either disposable batteries or rechargeable types. In-vehicle set-ups are permanently fitted, powered by the vehicle battery and must have an external aerial mounted.
Hand-held versions range from 0.5-watt plastic-case units to waterproof, durable metal-cased five-watt radios. In-vehicle UHFs vary in size from single-DIN (standard AM/FM radio size) to compact remote-head types and are typically the most powerful permitted by law without a licence (5w); take for example the Uniden UH9080 unit above.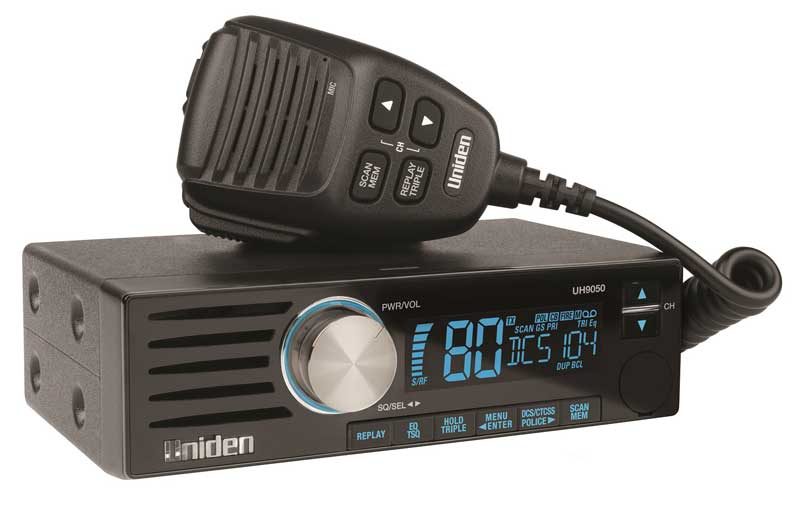 All UHF radios since about 2012 have 80 channels. You can still use the older 40-channel UHFs, but you may experience distortion and low volume when communicating with one of the newer, 80-channel units.
But, which UHF should you buy?
A single 2watt hand-held unit is the bare minimum for travelling in remote areas; you really want a 5watt hand-held or in-vehicle type for best coverage. If you're likely to go for solo bush walks away from camp where there's no mobile coverage, an additional durable hand-held 2watt or 5watt unit (always fully-charged before leaving camp) is a very good idea. If you're more likely to need to communicate at close range, for example when getting assistance parking your van on a site or at home, you can supplement your main 5watt UHF with a cheaper 0.5watt unit.
Whichever unit you buy, make sure it has approval for use in Australia by having a Regulatory Compliance Mark (RCM). Some imported UHFs are illegal for use here, as they may interfere, for example, with the emergency call service.
And, what does a UHF cost? 
CB 477 MHz UHF radios are available from 0.5-watt hand-held units for as little as $50, or up to around $700 for an in-vehicle 5watt fixed set-up, including a high-gain antenna kit and external speaker. A good 2watt hand-held is around $100, while a quality 5watt hand-held is about $250.
On the next instalment of our ultimate guide to UHF radios, we'll look at the pros and cons of each type, when you should be using it, and what channel you should be monitoring.