Written by Amy Fraser and Glenys Gelzinis
Our furry mates are part of the family, so it's only natural that we seek their company while we're adventuring too. The good news is, there are plenty of caravan parks around Australia that allow dogs to come along for the ride. But what do we need to do to make sure our pet enjoys the trip just as much as us? Here are five top tips for travelling with a dog. It's so worth it – we promise.
1. Make sure they're ready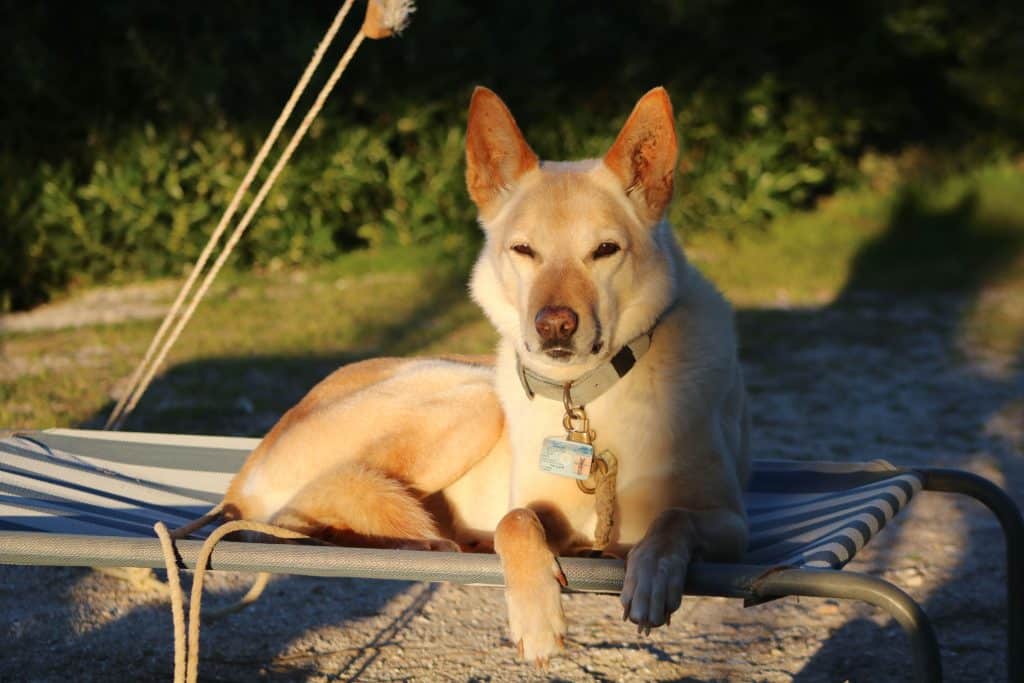 If it's your first time taking your pup on the road, the first thing you'll need to consider is whether your pet is ready for an adventure. Do they travel well? Are they confident? If that's a yes – great. No? Well, I recommend taking a step back to build on those first. As much as we'd love to take our pets away with us straight away, it's not fair on the animal if they're going to be stressed the entire time. Start off by taking short trips in the car, followed by a reward afterwards.
2. Do your research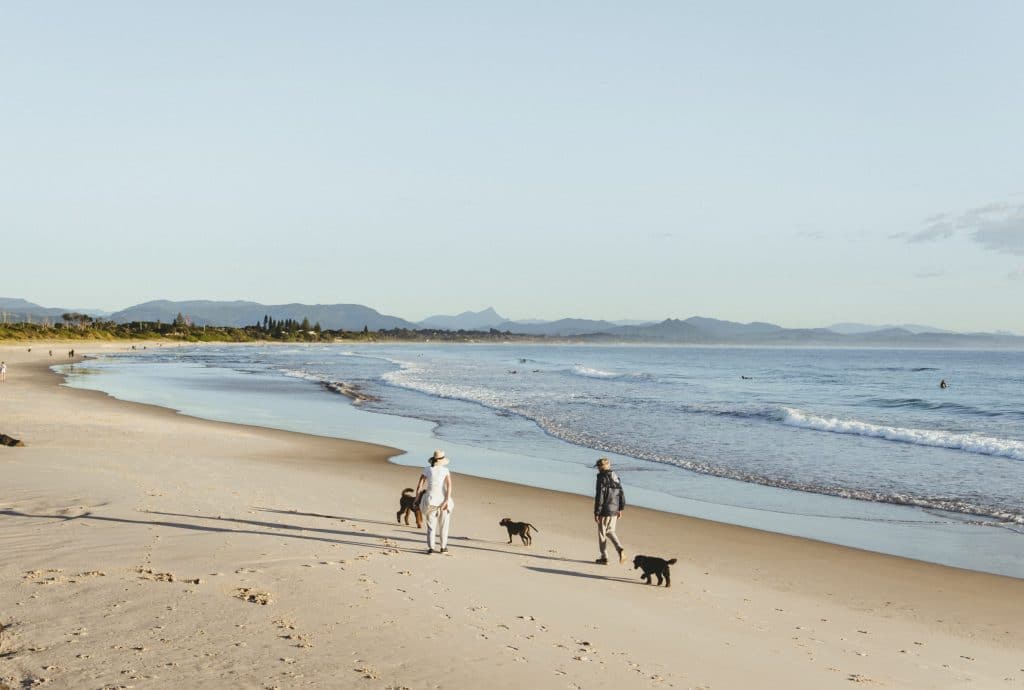 When your pet is ready to explore, the next step is finding your perfect holiday spot. While many campsites don't allow pets, you can still find heaps of pet-friendly parks all over the country. Check out our favourites and compile a bucket list – you'll no doubt want to refer back to it again.
It's not just the campsites that you'll need to consider, but the surrounding area too. Unfortunately, you can't take pets into national parks in Australia. Make sure there are other things to do and places to go like dog-friendly beaches.
3. Better safe than sorry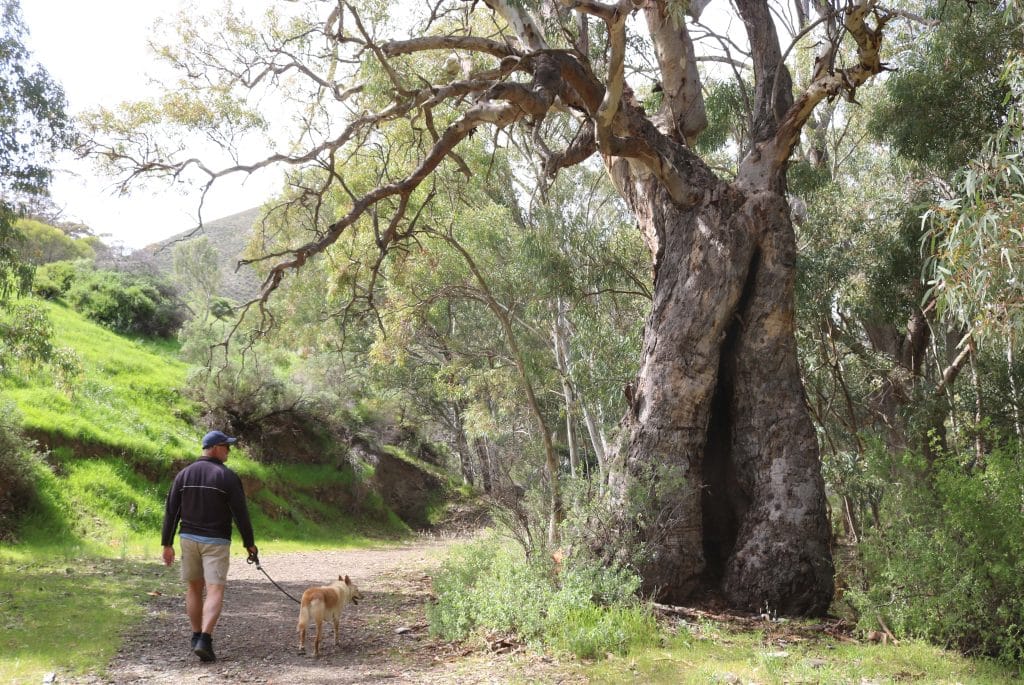 Before you leave home, make sure your dog's flea, tick and worm treatments are up to date as well as their vaccinations. If your dog is getting old or hasn't been very well, take a trip to the vet to get the all-clear to travel. You don't want a poorly dog on the road! While you're there, you can chat to your vet about anti-anxiety support (if that's an issue). Be sure to bring a copy of your dog's medical history away with you.
Make sure your dog is microchipped and your details are up to date. While you're away, add an identity tag with your name and mobile number to the collar to avoid any issues if your furry friend wanders off.
4. The comfort of familiarity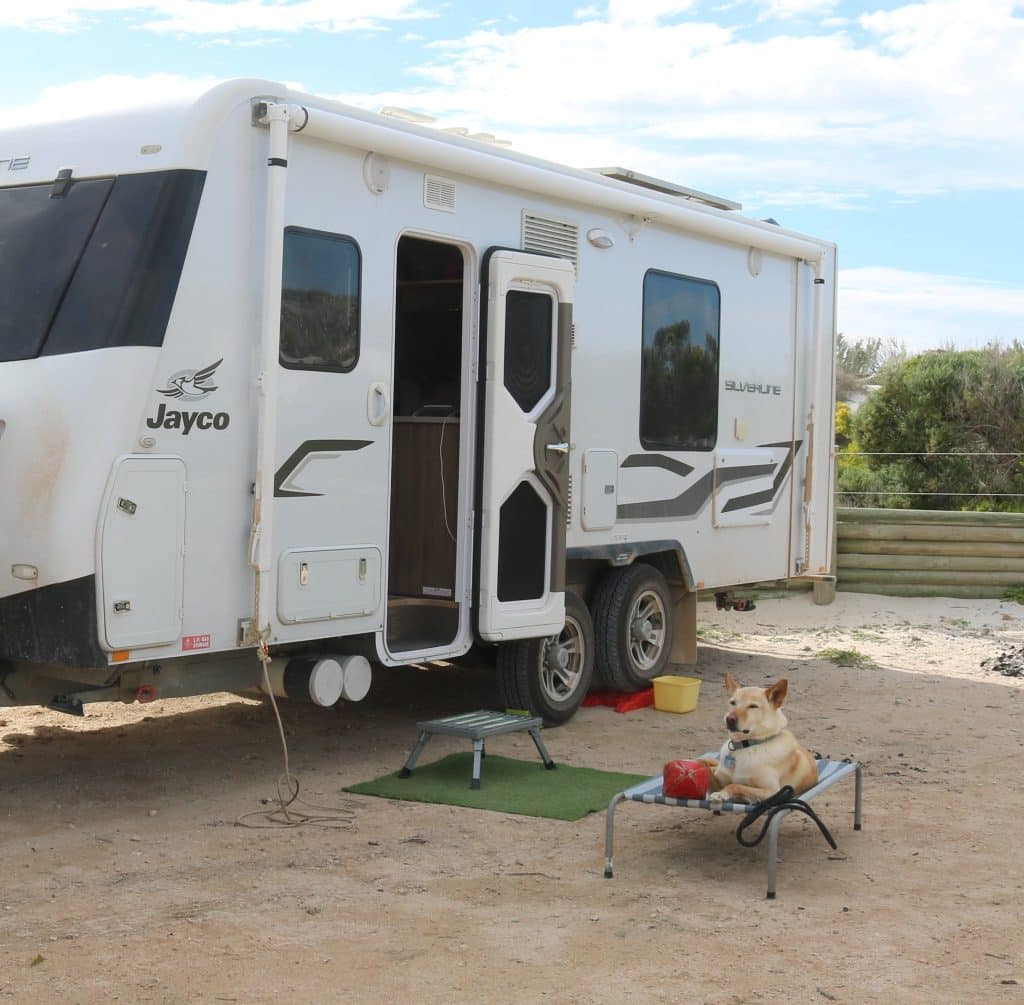 Just as you might make a packing list for yourself, I recommend you also write a pet-specific list including everything your dog will need for a happy holiday. Maintaining a constant routine is key, so make sure all of your pet's day-to-day items are on the list (bowls, food, play toys and their favourite bed) so they feel at home wherever you're camped.
I pack two different size leads when travelling. We use a regular length lead for walks and a longer lead for our dog to hang around the camper.
5. Kit out your camper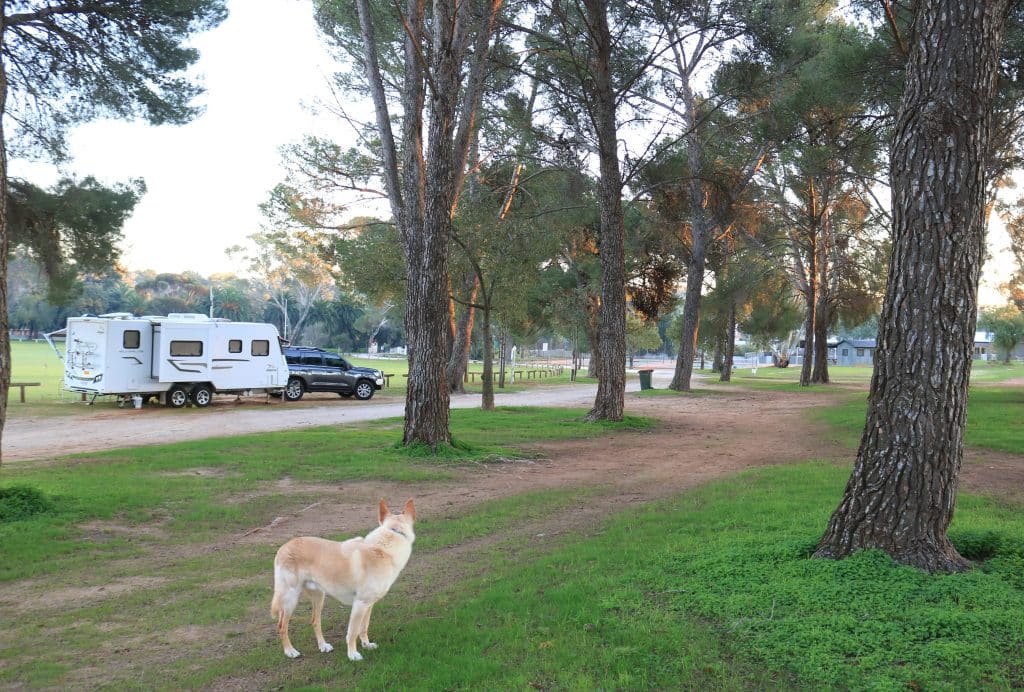 You need don't need to go crazy, but there are a couple of things you can buy for your van to make all of your lives easier on your trip. These include:
Camper window shade to reduce the heat 
All of your go-to products for cleaning up after your dog at home
Old blankets and towels
Airtight food containers 
Vinyl seat covers