Hitch up your caravan or chuck your swag in the tray because Midnight Oil has just joined the stacked Aussie line-up for the August Broken Hill Mundi Mundi Bash. This uniquely Australian event for caravan and camping enthusiasts and music lovers of all ages features a stellar line-up that includes Jimmy Barnes, Missy Higgins, Jon Stevens, Kasey Chambers, Daryl Braithwaite and more.
Held over three days from 18 to 20 August 2022, Midnight Oil will take to the stage for outback New South Wales' biggest ever live music event. Being their final tour, this will be the only chance to see the band back home on the red dirt of the Mundi Mundi Plains where they filmed their iconic 'Beds are Burning' clip. A legacy that spans five decades, 20 million album sales, 13 albums and 47 singles, it's set to be an epic event.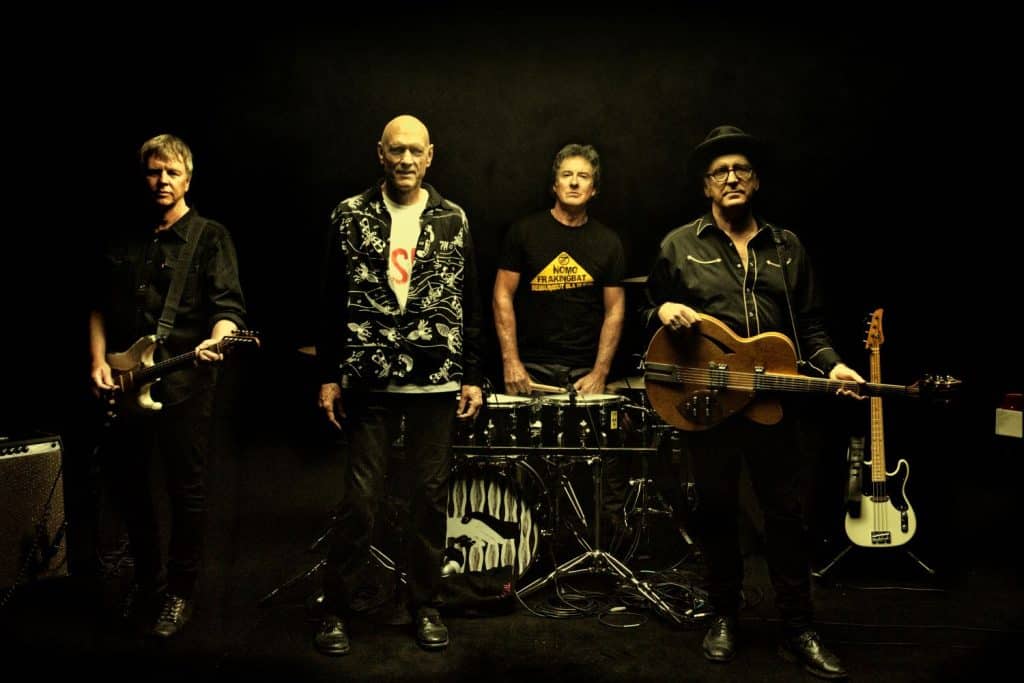 "Very much looking forward to revisiting the Mundi Mundi plains, where the 'Beds are Burning' clip was shot, for this 12 volt Woodstock on the edge of Mad Max's wasteland, and playing for a special gathering of pilgrims listening to new music, and the soundtracks of their youth under an endless Australian night sky."

Midnight Oil guitarist/keyboardist Jim Moginie
Collectively, the lineup for the August 2022 Mundi Mundi Bash of over 20 Australian artists has won over 50 ARIA awards, 26 APRA Awards and 15 CMAA Golden Guitar Awards. Not to mention the countless hit singles and over 160 albums.
Check out the lineup below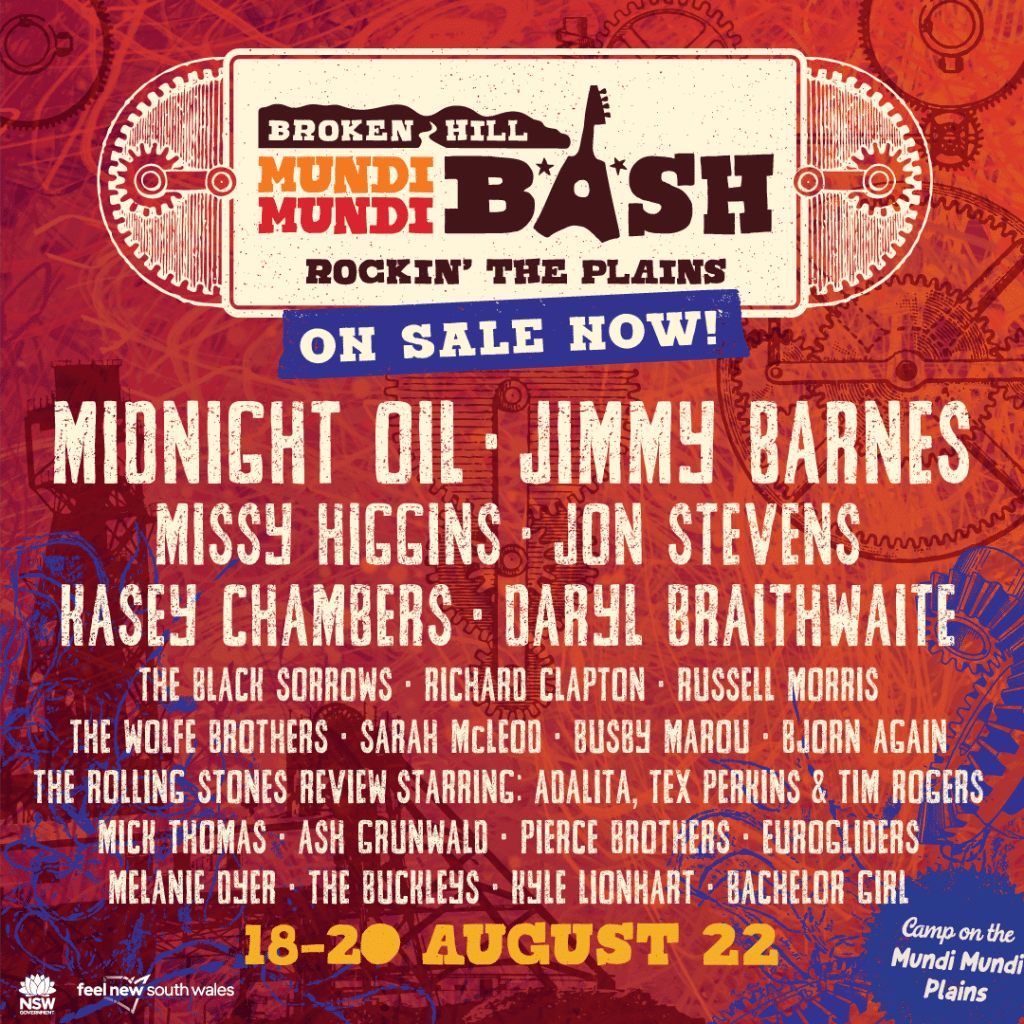 "With this being the final tour by Midnight Oil, we feel honoured to be hosting them in such a unique and iconic outback location that befits their spirit, legacy and connection to Australia. Midnight Oil are a true national treasure, and we should grab and cherish every opportunity we have to see them live!"

Broken Hill Mundi Mundi Bash festival organiser, Greg Donovan
In addition to the music, this family-friendly and pooch-friendly event will feature a ton of fun entertainment and activities including:
Nutbush City Limits World Record dance attempt
Mad Max dress-up theme World Record attempt
Daily yoga sessions on the plains
Dunny door painting
Doggie 'Fashions on the Plains'
'Mundi Undi' charity fun run
Scenic helicopter flights, camel rides and more
Tickets
Grab a ticket at www.mundimundibash.com.au. Children ages 11 years and younger are free!
How to get there
Find the Mundi Mundi Bash around 40 kilometres northwest of Broken Hill on the magnificent Mundi Mundi Plains. It can be accessed by road with a standard vehicle.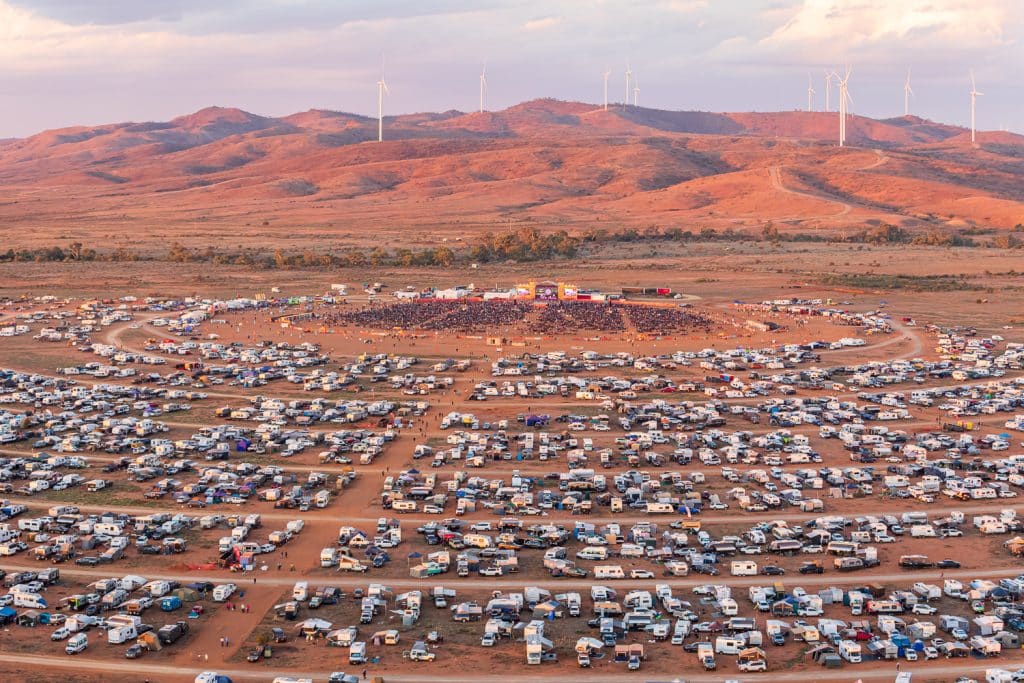 Important information
The event is both family-friendly and pooch-friendly. However, those bringing their furry friends must camp in the designated dog area as per the dog attendance rules.
If you're looking forward to a beverage (or a few), you'll need to bring your own; the event does not sell alcohol. Don't worry, there will be a large number of food vendors if you don't feel like self-catering.
See you there!