TJM has officially announced the arrival of an all-new twin air compressor that will allow 4WD owners and caravanners to stay ahead of the pack on their next adventure.
A good quality air compressor is an invaluable piece of kit especially if you do a lot of off-road driving and caravanning. Finding one that can pump up 8 tyres in the heat of the Australian Outback can be even more of a challenge. Trust me, I've been frustrated by the poor performance of a cheap air compressor in these conditions. If you're in the market for a high-performance twin air compressor, TDM has some good news.
The TJM Pro Series Twin Air Compressor delivers high performance and unbeatable reliability, making it ideal for fast inflation over extended periods of time. It features an outstanding flow rate of 170 litres-per-minute (2:30 single tyre inflation from 0-40PSI [285/75/R16]), while its 100% Duty Cycle ensures it can inflate continuously without fail.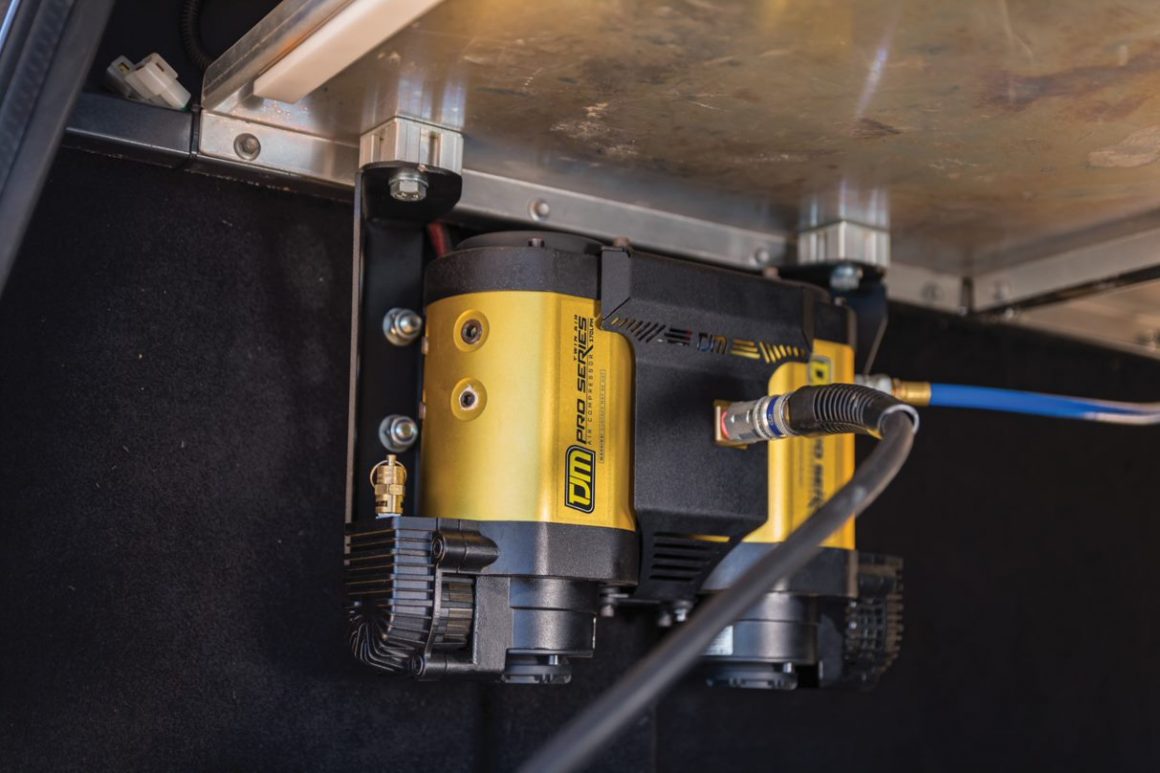 The Pro Series Twin's unique convection cooling system (patent pending) draws heat away from the motor and 0.48L in-built air tank that – combined with its 48mm cylinder bore, oversized internals and Teflon impregnated piston seal – ensures extended levels of high performance and longer lifespan of the compressor's componentry.
Wrapping around these premium internal components is a seamless combination of cast and extruded aluminium that's been anodised to give it a flawless finish. The TJM Pro Series Air Compressor can be mounted horizontally or vertically, while its integrated air tank also reduces the compressor's potential size – allowing it to fit more easily in various vehicle-mounted applications.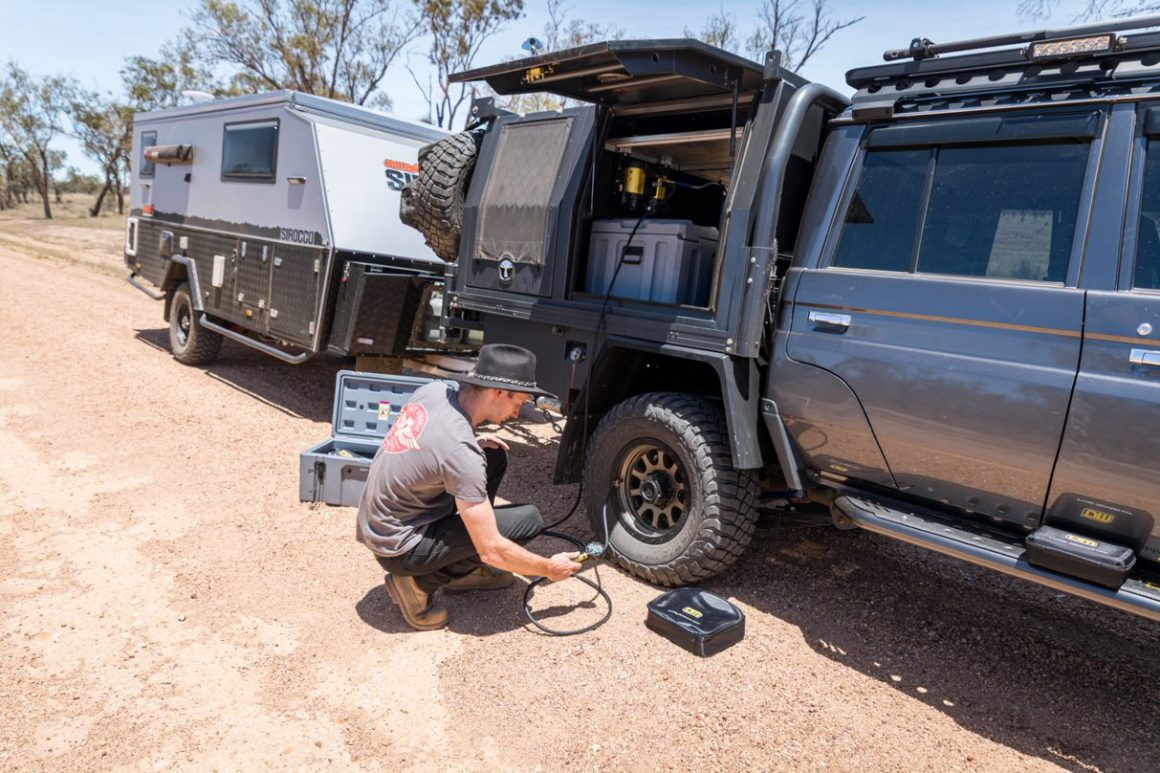 The TJM Pro Series Twin Air Compressor extends the range started by TJM's Pro Series Single Air Compressor, which shares many of the same high-end design features and boasts an 86LPM flow rate. Both can operate diff lockers and, combined with a TJM Airline Kit, TJM Inflation Kit and TJM Digital Tyre Deflator, form a complete tyre accessory arsenal.
The recommended retail price of $749.00 is competitive with other similar products on the market and with the flexible mounting options this unit offers as well as an inbuilt tank, I reckon TJM may be onto a winner here.
For more information, visit ww.tjm.com.au/compressors
Related reading: How to calculate the correct tyre pressure for your caravan