The final weeks of the ultimate in solar, battery tech and caravan testing is coming to a close later this month (September) 2019.
The adventurous crew were perplexed by the need to boost the charge in the battery pack causing then to use the generator. They were parked in the shade at Big Horse Creek Camp ground at Gregory in the NT, for four days, with temperatures soaring into the mid-30s. It's peak tourist season and sunny spots simply weren't available. Running laptops and air conditioning every day took its toll on available battery capacity, leaving the 14.2Kw/Hr battery with a mere 1.4kW/Hrs in the tank or just 10 percent State of Charge (SoC).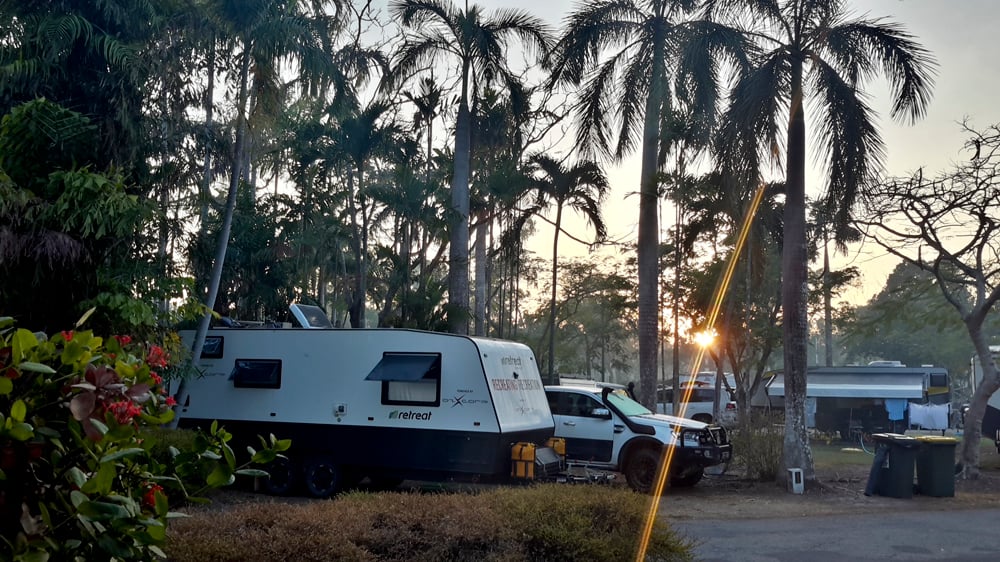 John and Fran had to take the quick fix option and run the generator for a quick boost to 25 percent SoC as they were on a non-powered site, before heading off to their new destination which they knew had full exposure to sunlight, Pussy Cat Flats campground.
John said, "With this test caravan, it was deliberate not to take any charge from the 12-volt Anderson plug of the vehicle or even the grid or generator, as the goal of the electric caravan was to be operationally independent from power sources other than solar to yield a worst-case operational platform. However, without the sun and any assistance from the vehicle, the generator had to bridge the gap today.
"Compromising on our power usage or minimising air conditioning to under three hours per day would have definitely helped but we are instructed to just "use what you need, as you see fit" to prove-out what the test caravan was actually capable of up in this hot weather."
OzXcorp director Andrew Huett flew into Darwin to meet John and Fran and go through the tech ensuring everything was still performing as required. He was also able to debrief the crew before they head towards Melbourne.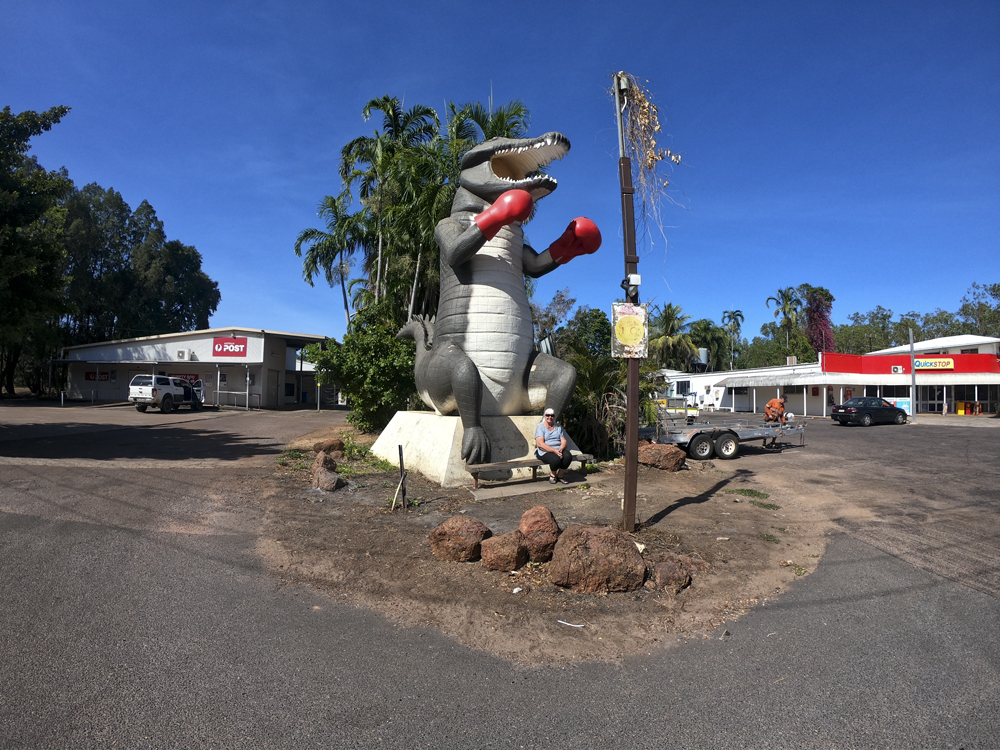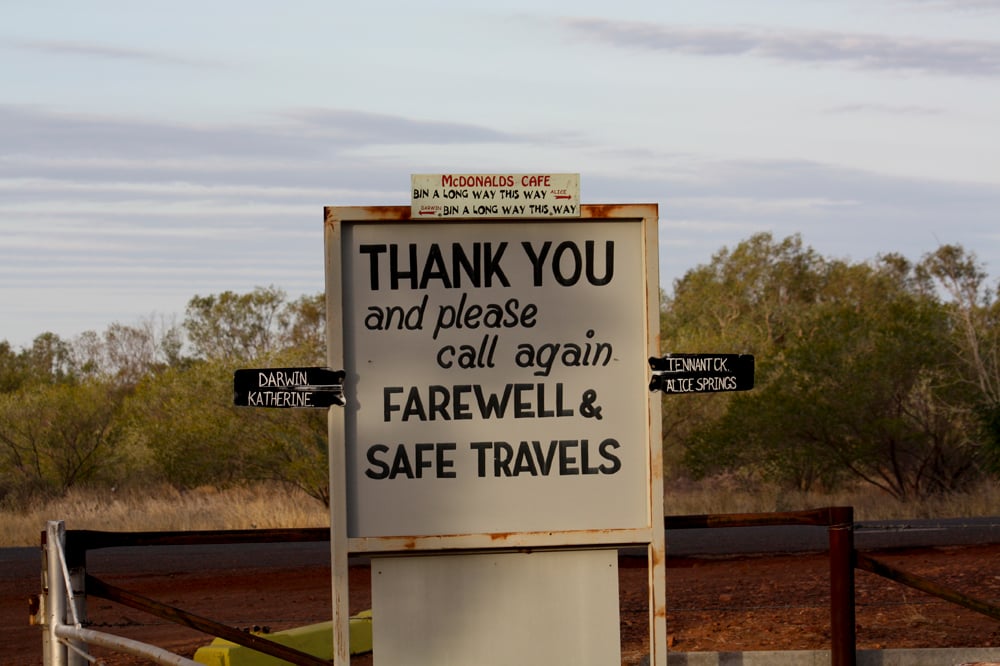 The test van journey will end on September 15, in Geelong, Victoria at the Retreat Family Annual Get-together so that all existing owners of Retreat caravans can touch, see, feel and review the actual test caravan as proof of durability, performance and reliability. We'll supply more details on the trip as Fran and John head into cloud covered Melbourne.