When it comes to purchasing extension mirrors for towing, you can spend a lot of money on quality gear or you can seek out cheaper options.  We purchased Clearview mirrors three years ago and, after my recent traffic incident, I'm so glad I made that investment.
You may recall our article published back in September about the range of towing mirrors available to Aussie caravanners. If not, click here to have a read. Some of them are pretty cheap. Some are considerably more expensive.  Near the top of the list are Clearview extendable mirrors. Prices start at around $800 for a pair to suit a 200 series Toyota Landcruiser. That may be a serious amount to invest but, if you do a lot of regular towing in all variety of conditions, they are an excellent product. We've had ours for around three years and they have literally been through hell and high water. Despite the rough treatment, they still work as well as the day we bought them. If I was ever in any doubt about the value for money of our Clearview mirrors, a little incident I experienced recently would put those doubts to rest. Let me explain.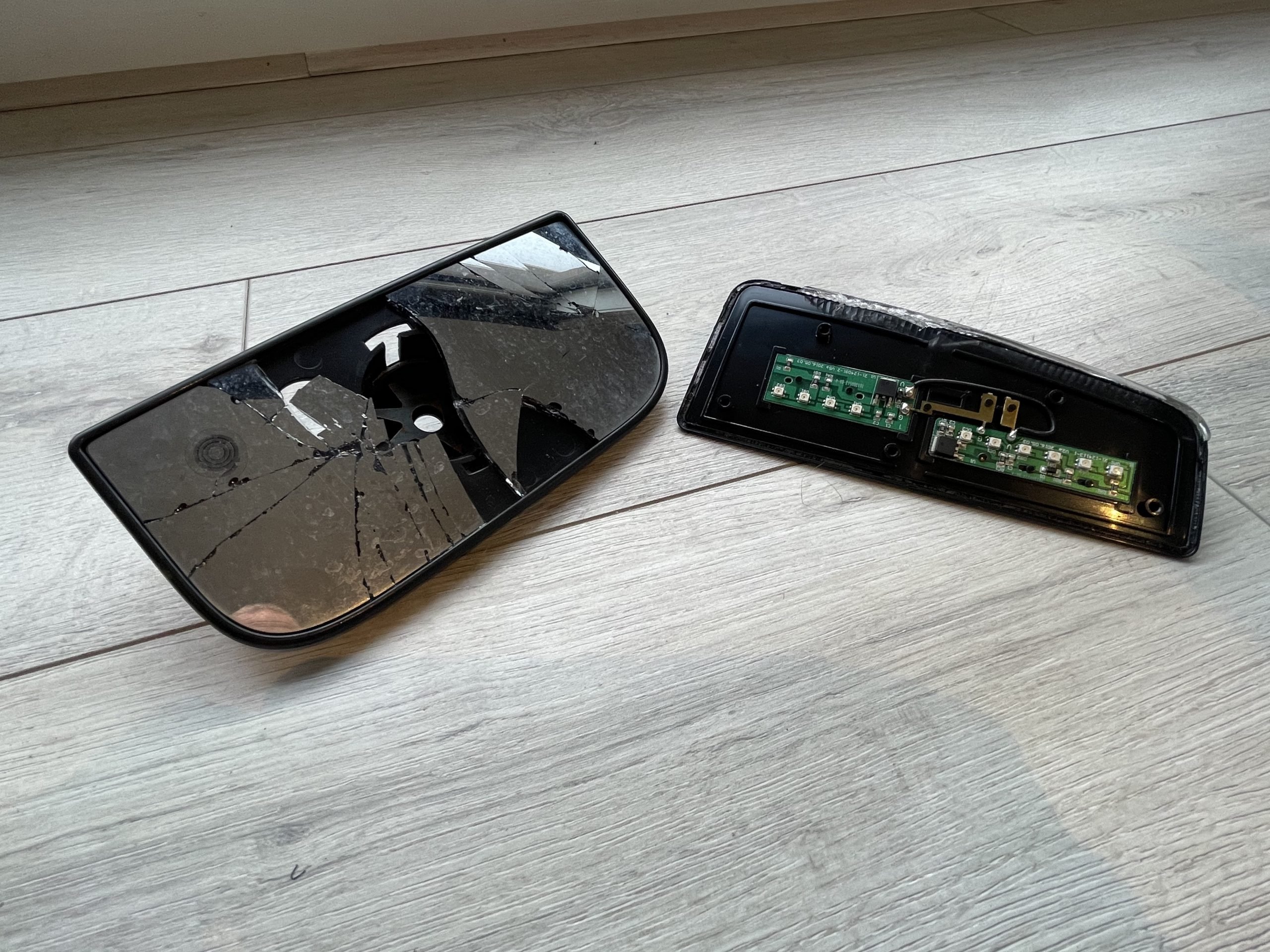 Yesterday I was driving our Landcruiser along Milleara Road in Melbourne. Anyone who lives in Melbourne will be aware of just how narrow the lanes are on this very busy road. It's not a fun place to be with a wide car. As I drove along the road, I had a small delivery truck in the left lane next to me and a ute in front. Suddenly, the ute swerved to avoid another ute in front of him who, without notice, had decided to turn right, leaving the rear corner of his tray hanging into our lane. It all happened very suddenly. I had nowhere to go except straight on and hope I could squeeze through the very narrow gap.
I avoided hitting the turning ute but my left mirror clipped the side of the truck next to me, accompanied by the sickening sound of shattering plastic.
We both pulled off the road into a side street to assessed the damage. The truck's body had a rather deep scratch and dent where the mirror had made contact. My passenger side Clearview mirror had a shattered lower mirror and the indicator light cover was also destroyed. Beyond that, the body of the mirror was, surprisingly, still intact. The driver of the truck and I agreed it was no one's fault so we both continued on our way.
I was concerned the damaged mirror was likely to render the car unroadworthy. It was certainly dangerous to continue to drive without adequate vision down the passenger side of the car so I contacted Clearview to find out what could be done.
This is where the value of Clearview mirrors becomes evident.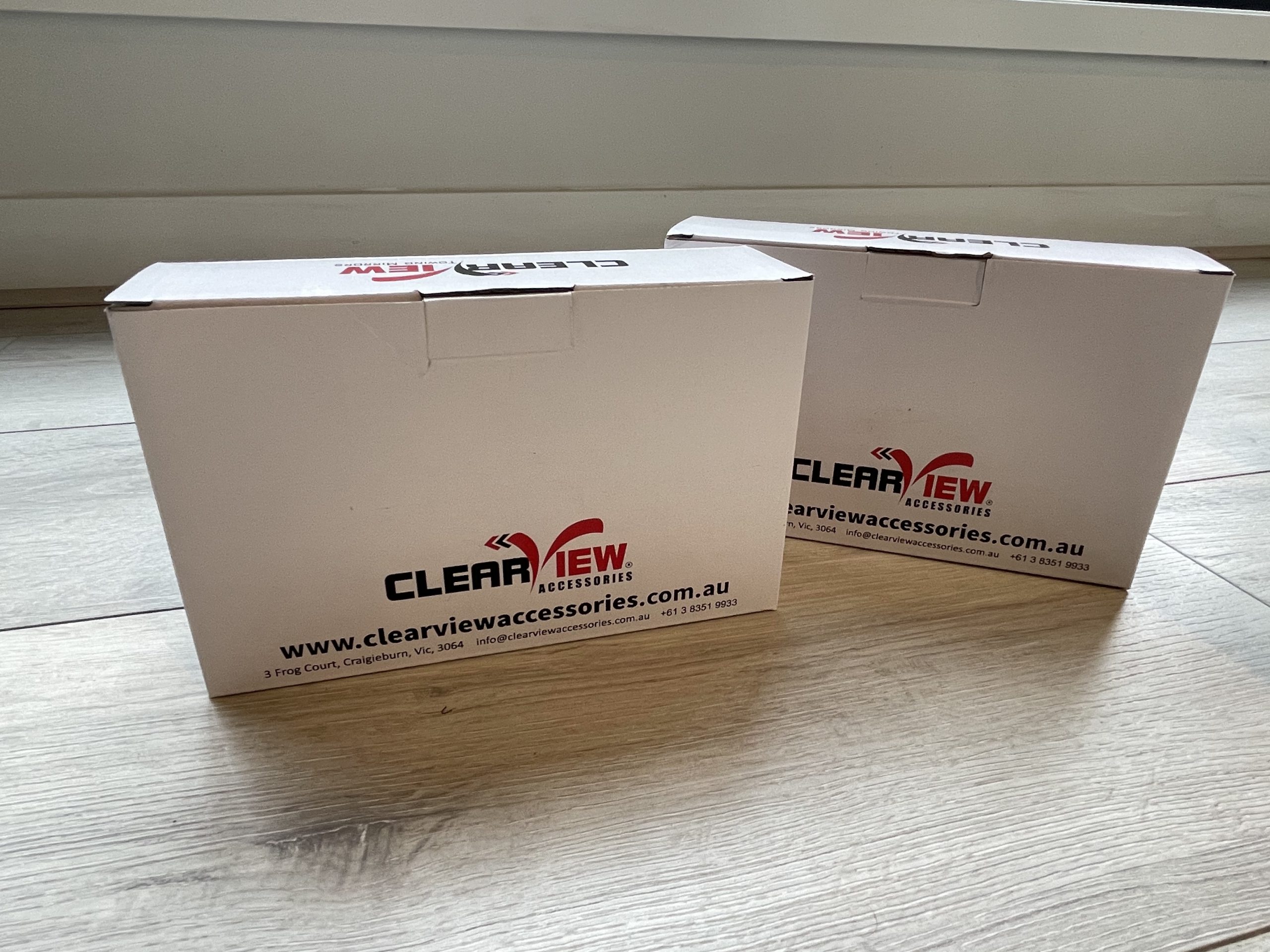 The lady who answered the phone could not have been more helpful. I explained the situation and described the damage to the mirror expecting to hear her say that it would need to be replaced. She explained that Clearview carries a complete range of spare parts and that I could come down to their factory and have one of their technicians assess the repair.
Clearview is located in the northern suburb of Craigieburn in an industrial estate off the Hume highway. I drove into their car park and made my way to the main office and store. More about that later. The friendly girl at the reception desk arranged for one of the technicians to meet me at my car. He took one look at the damage and reassured me it was a simple fix.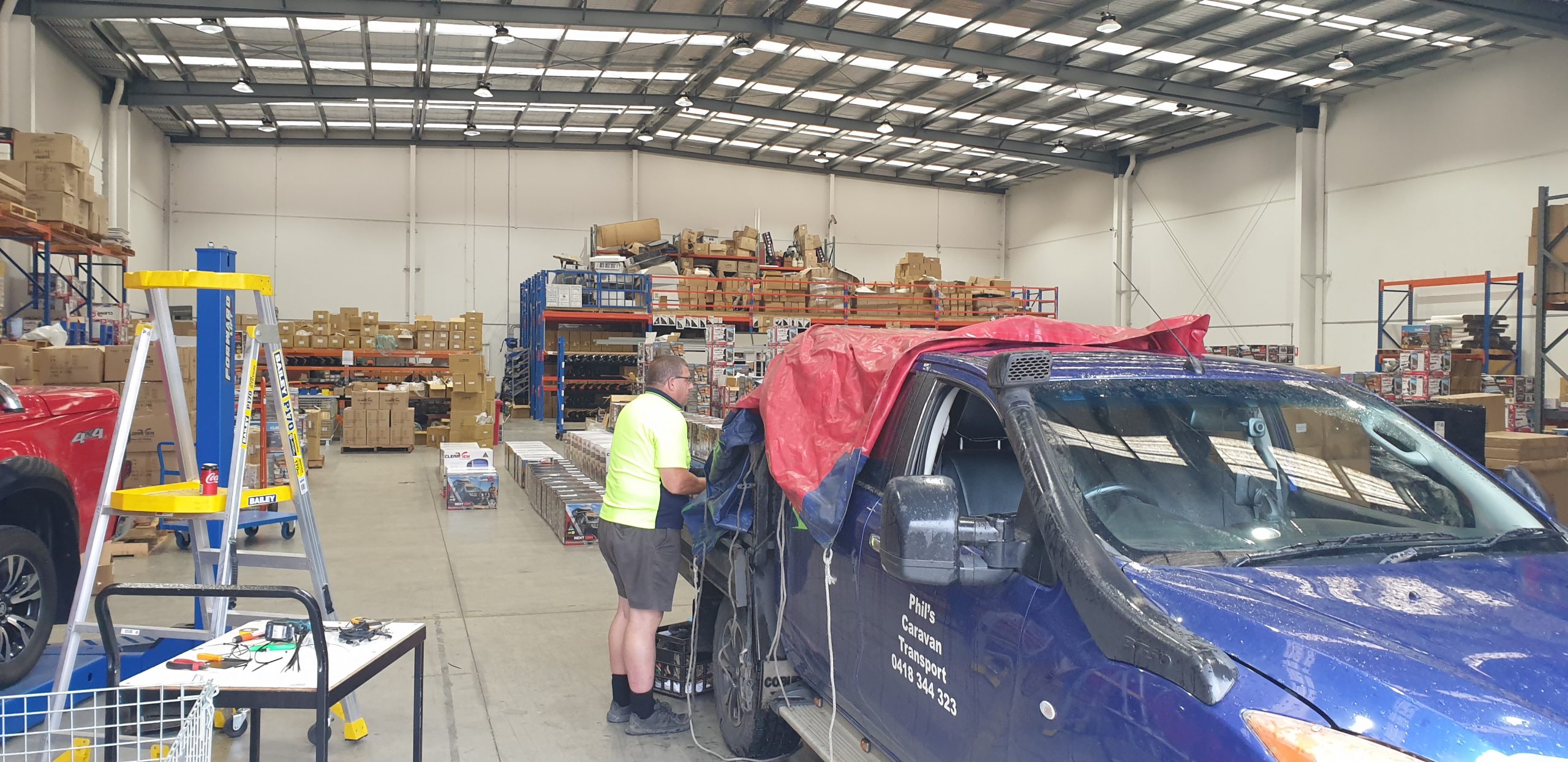 He went back to their large warehouse and returned with the required parts. He dismantled the mirror and revealed the damage to the internal workings was more substantial than I originally thought. He removed a rather large chunk of plastic and a metal clip that were both parts of the assembly for the main mirror. To my surprise, he replaced the indicator assembly, the lower mirror and put everything back together again.
He explained that the mechanism inside the mirrors is quite substantial and that they can cope with a lot of damage and still function satisfactorily. He said I may notice some additional vibration in the mirror but that it should continue to operate as it did before the accident. The mirror certainly appeared to be completely stable after he finished putting it all back together again.
The next surprise was the cost of the repair. I was expecting a reasonably high figure given the initial cost of these mirrors. Nope….the whole repair cost just $92. I was extremely happy that.
On the drive home, I didn't notice any difference in the mirror's performance.
I know a lot of people consider the Clearview mirrors to be a very expensive option and there are definitely cheaper towing mirrors available on the market but I would seriously doubt you could put them through an accident like the one I had and be able to have them repaired so quickly and inexpensively. Even if I had not been able to get to the factory to have the work done for me, watching the technician at work, I could see the repair was well within the capabilities of the average handyman with a little guidance from the factory. Parts availability is also not an issue.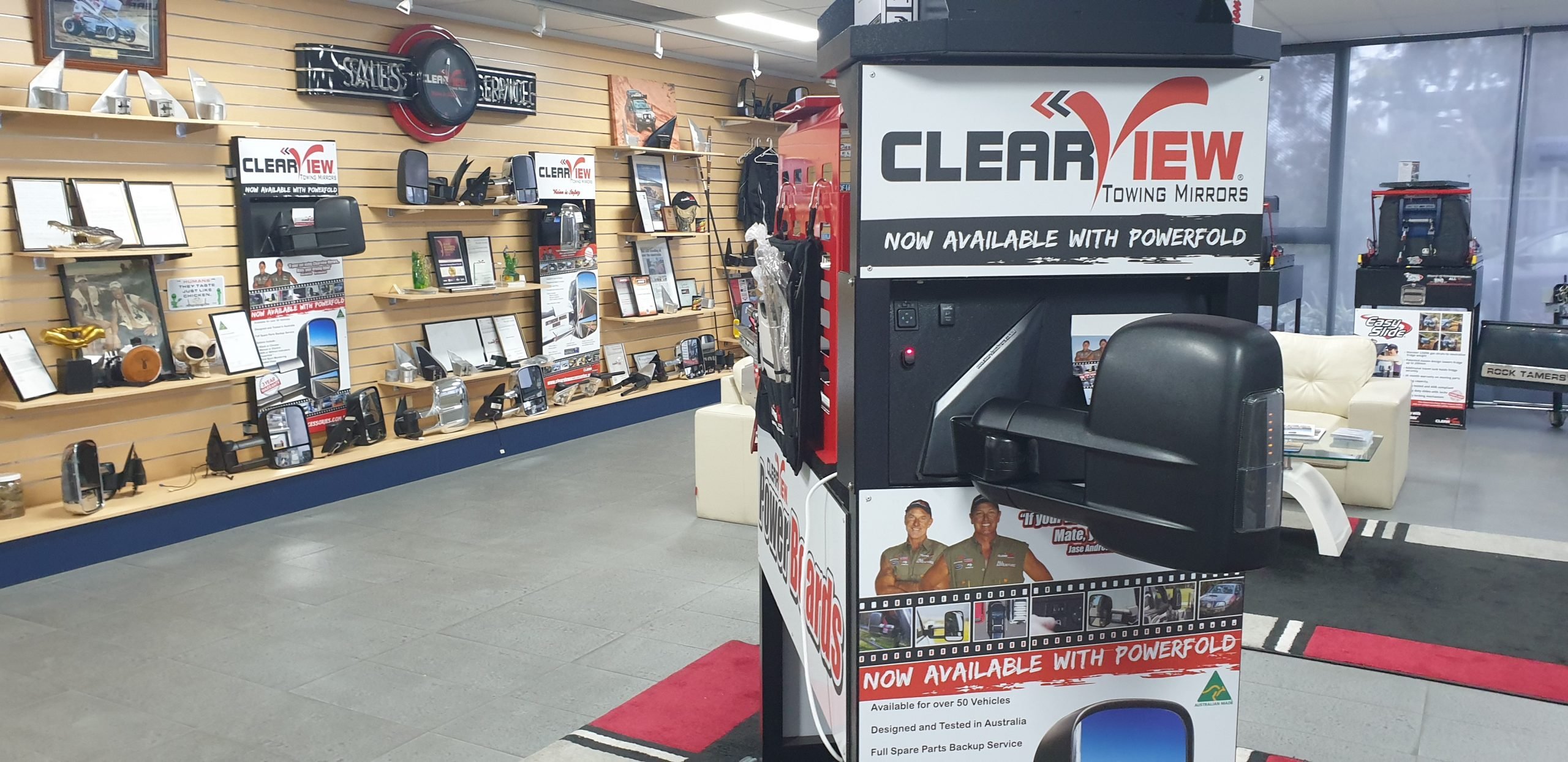 And just in case anyone reading this thinks this is a paid advertorial, let me assure you, nothing could be further from the truth. I didn't identify myself to the guys at Clearview as a contributor to RV Daily. As far as they were concerned, I was just another one of their regular customers and the service I received is what anyone else can expect.  There were no special favours done here.
Towing mirrors are only part of the Clearview story. They sell a range of 4WD accessories including fridge slides, storage boards and slide-out kitchens. They take customer service very seriously and their backup and support are as good as it gets.
Are their products expensive? Maybe. But after my experience with them, as far as I'm concerned they are unquestionably excellent value for money.
To find out more, visit www.clearviewaccessories.com.au