More features, lower profile and same extension as Clearview releases its Next Gen extendable towing mirrors.
Clearview set the trend when it released its original, extendable towing mirrors. No more faffing about taking mirrors on and off your tow vehicle – with or without the help of a passing road train – but they had their critics; mainly about the size of the mirrors. While a large surface area is great to view what's going on behind you, they were wide! And of, course, you're supposed to take towing mirrors off when not towing, some Clearview owners found themselves with clearance issues even with the extendable sets fully retracted.
So Clearview has listened to its critics and has just released the Next Gen mirrors that offer new dimensions and do away with the 'Mickey Mouse' syndrome. Clearview says the Next Gen mirrors are 76mm narrower than the original designs, at 351mm width in the innermost position.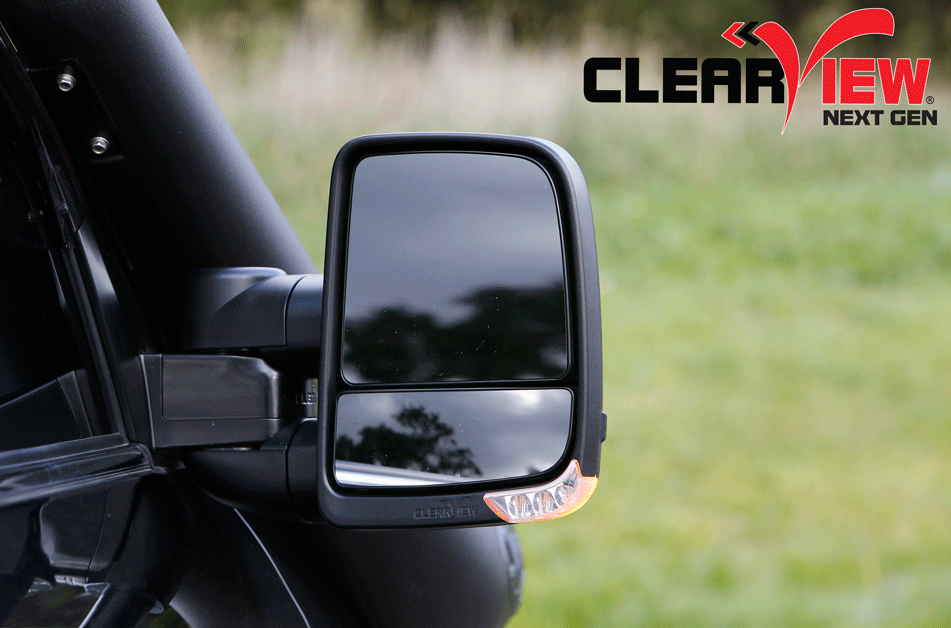 While the Next Gen mirror head is actually smaller than the original design, the primary advantage with the new one is its two-stage extension. Next Gen still offers a power-fold option, where applicable but the manual-only extendability allows for regular driving position – much closer to the car; it's more or less factory. Then there's the first towing position and a third, extended towing position, all on the twin steel telescopic arms. This extended position offers 180mm extension. All up, the fully-extended mirror edge is 531mm from the mirror's base.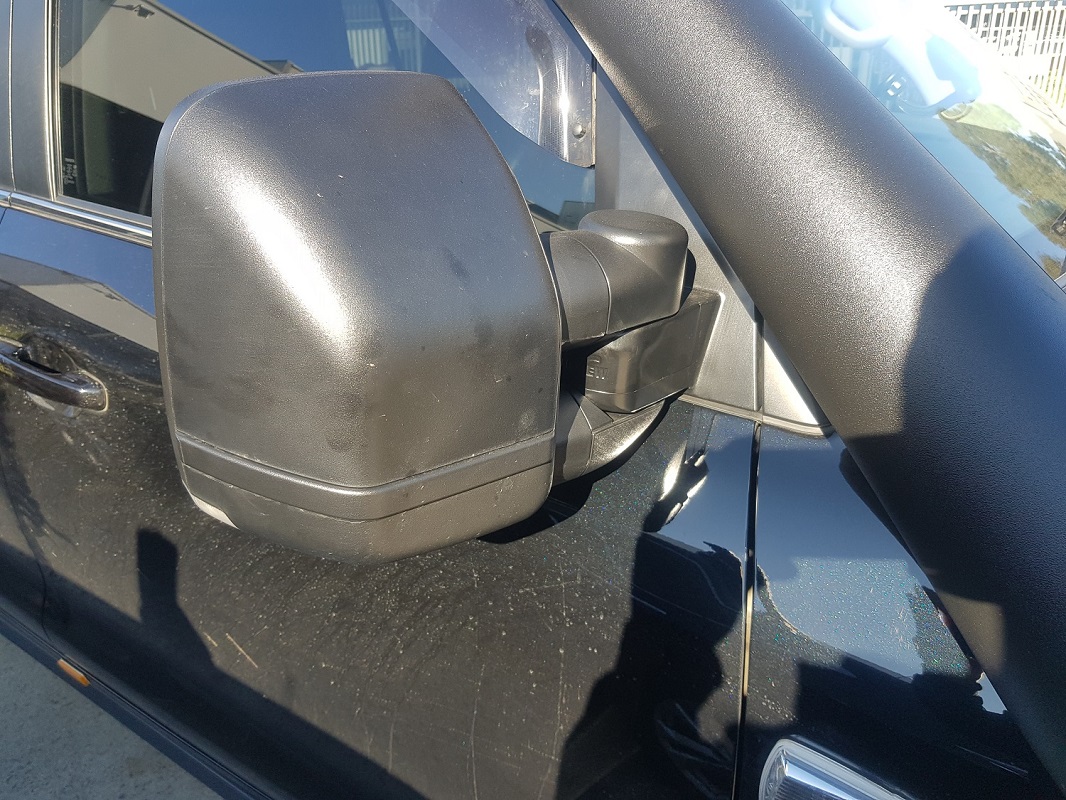 The Next Gen versions have also a redesigned bottom convex section that's more visible above the tow vehicle's door lines so you can utilise that section's ability to let you see where your wheels are in relation to the fog line or travelling through roundabouts, etc. Plus, the overall smaller mirror head and new shape reduce wind resistance. The main mirror is manually adjusted or electronically as an option.
Given the sometimes complex nature of today's vehicle mirrors, with regard to heating, blind-spot monitoring and numerous lighting and even camera placement, the Next Gen's have that covered, too. It must be borne in mind though, that all these features or options may add time to your mirror installation on your vehicle. And some of these features are retro-fittable, some aren't as easy. The Next Gen's will not fit original mirror bases, Clearview doesn't advise a conversion due to the cost.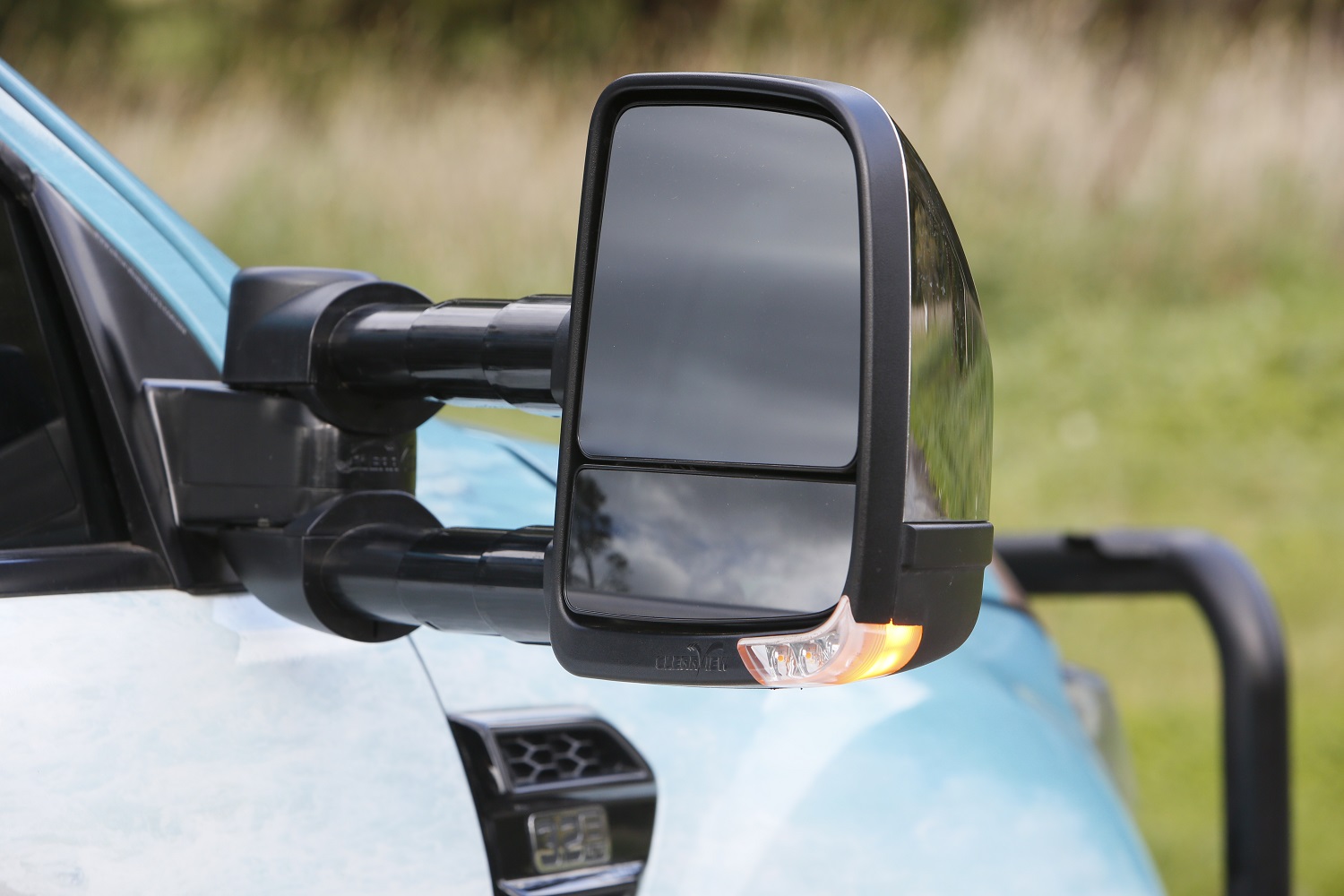 Depending on what tow vehicle you drive, your options range from a mirror-position memory, heating, an AM/FM GPS antenna, blind-spot monitoring and the Category 6, 3 in 1 indicator LED that functions as a courtesy and clearance light. These must be hardwired, and while they can be retrofit too, it's probably best to select these from the start. Also, there is a provision on the Next Gen units for a 360-degree camera, but only if your OEM fitment offered that capacity.
Clearview states that the mirror fitment can be DIY, with plug and play wiring looms, but for hardwiring it recommends using an auto electrician. You can access self-guided installs here
The Next Gen mirrors should be available for about 50 vehicles – similar to the current range. While the units come in a textured black finish as standard, customers can select chrome and gloss black covers to suit.
For more information, see here. RRP$POA.
Also, for those looking to upgrade to the Next Gen mirrors can sell their original design sets on Clearview's Pre-Loved website section found here.
Read next: Yes! Another bloody yarn about towing mirrors!