If there's anything better than getting away in your caravan for a little while, it's getting away in your caravan for a long while. An extended caravanning trip is the dream for many of us, whether it's three months on the road or two years. But there's a lot to consider when planning a long-term caravan trip, so we've summarised the basics here. These are the four 'Ps' of long-term caravan touring: practice; preparation; plan your route; and packing.
1. Practice
Take shorter trips first
If you've recently purchased your first caravan or upgraded to a new one, it's vital you get to know the van before setting off on a long-term caravan trip. Try to squeeze in a few weekenders close to home before you set off on the big one, and ideally a slightly longer trip of up to a week, so you can familiarise yourself with the setting up and use of you caravan and associated gear and equipment. This also gives you a chance to refine your packing list by a process of trial and error. You'll get an idea of the types of food, personal items and camping gear you'll need to take for the Big One.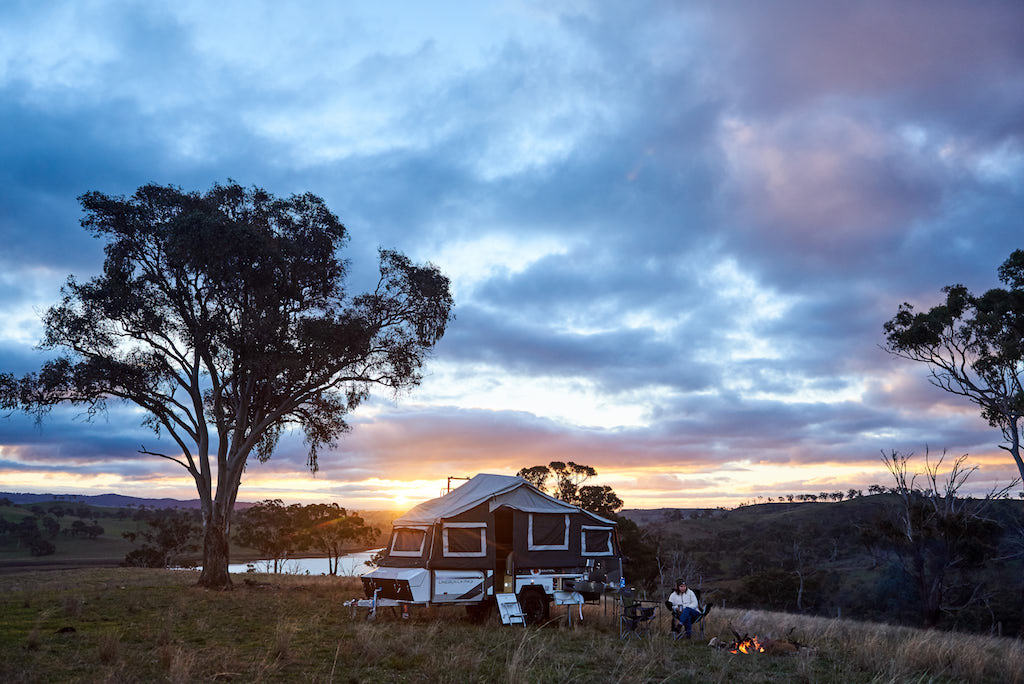 Do a training course – or two
Your trip will run much more smoothly if you learn some vital skills for safe towing and four-wheel driving before you go. There are courses that focus on either on- or off-road towing, and specifically on four-wheel driving. For advice on towing off-road, click here.
If you're planning on travelling remotely, it's worth considering a first aid course, too.
2. Preparation
Schedule a service
Preparing your vehicle for a long-term caravan trip is vital; it'll be working hard towing your van for an extended period of time and the last thing you want is a breakdown somewhere remote. Book it in for a full service and ensure it's in tip top shape ahead of your trip. It's also a good idea to service your van, especially if it's an older model. You may also want to consider servicing key equipment like your van's fridge and air-conditioner.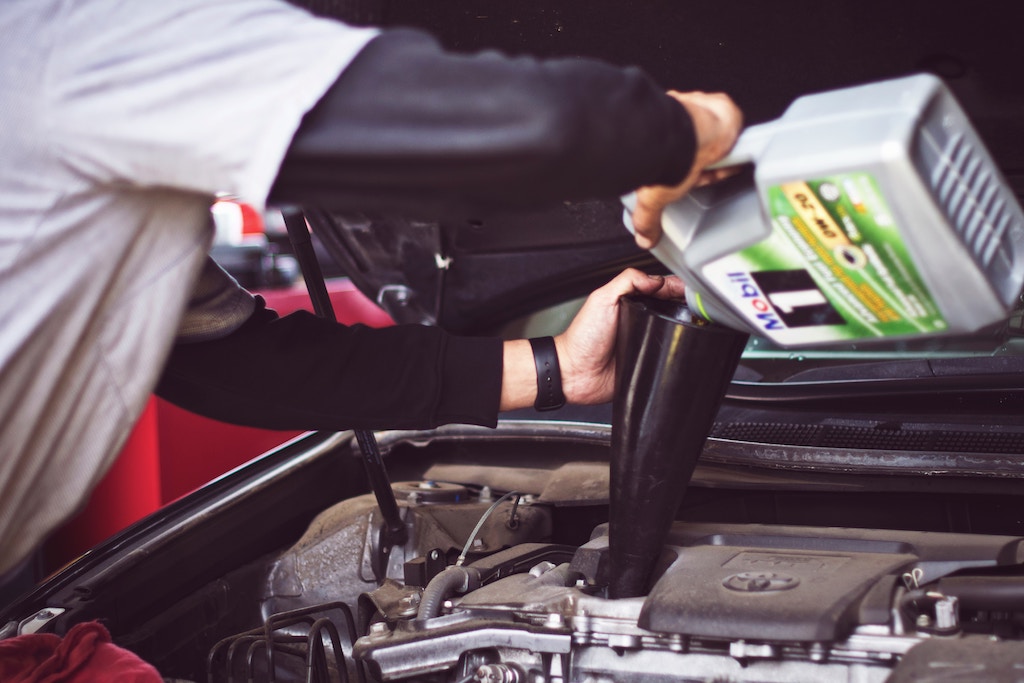 What's happening back home
If you're going for 6-12 months or more, renting out your home is a great way to subsidise your trip. If you're going for a few months, a house-sitter is a good option to look after pets, water plants, collect mail and generally maintain your property. There are loads of websites that link house sitters with home owners; click here and here for a couple of examples.
Depending on where you live and the time of year, you can also make great money renting your property on Airbnb and similar sites, and there are agencies who will manage bookings, cleaning and guests on your behalf so you don't have to think about it while you're away.
3. Plan your route
Map out your itinerary
While hitching up and driving off into the sunset armed with nothing but a map and a vague notion of where you might end up may sound romantic, it's a recipe for stress, confusion, arguments and inadvertently missed destinations. Decide on your non-negotiable places you want to go and plan a loose itinerary that includes them. It's a good idea not to be too rigid, though; you never know what you might discover once you get underway at the advice of locals and other travellers.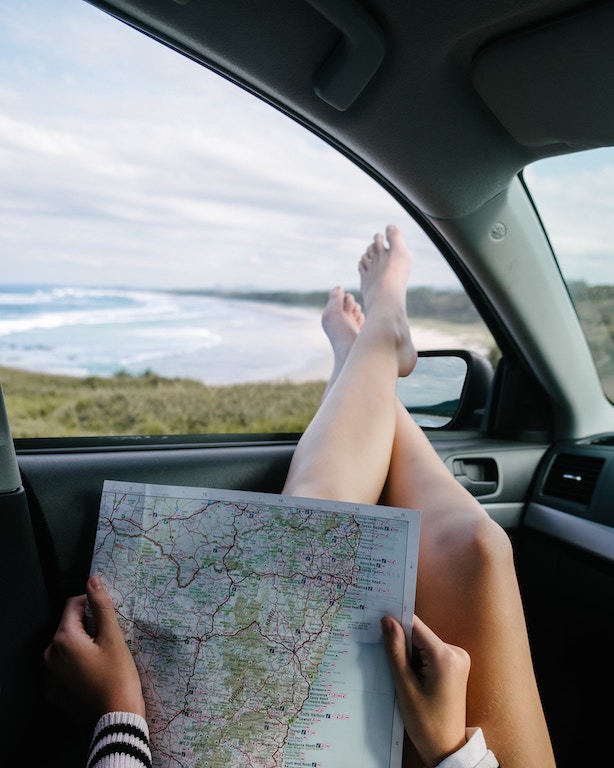 Time your trip for seasons and events
Create an itinerary that takes into account the seasons, particularly if you'll be visiting the Top End (accessible only in the Dry Season) and destinations that become unpleasantly cold in winter – or perhaps snow is a drawcard for you. Consider these points in your trip planning.
Similarly, think about which events around Australia you'd like to partake in and plan your itinerary around them. Whether it's the Elvis Festival in Parkes or Dark Mofo in Tasmania, events add colour and fun to any touring itinerary and give you a taste of local culture.
Pack a car camping kit for remote side-trips
Don't be fooled into thinking your van will prevent you from visiting those hard-to-reach, 4WD access-only destinations, many of which are some of the most beautiful our country has to offer. Most caravan parks and outback stations will let you park your van up securely for a few nights, so be sure to pack a car camping kit for when you want to 'ditch-the-hitch' and live out of your 4WD somewhere a bit more rough-and-tumble. Check out the video below to see what you should include in your car camping kit.
4. Packing
Know your van's legal weight and stick to it
Ensure you keep your weights within legal bounds – both what your van can carry and what your car can tow. Remember your van's water capacity counts as payload. You'll need to refine your packing list by trial and error ahead of your trip; pack what you think you need, weight it all then start culling as required. Consider taking your fully loaded van to a public weighbridge to ensure you're
For more info on keeping your van's weights legal, click here.
Be ruthless
Do you really need the cake forks, or will a regular fork suffice? Pack the bare minimum you need to function and be comfortable. A week's worth of clothes, a mess kit per person, basic kitchen staples. Give the kids a plastic tub each to fill up with their clothes, toys and a few books. Your weekend practice trips will help you get packing down to a fine art. Click here for more packing tips, and here to find out what to pack when travelling off-road with kids.