Touring around Australia and experiencing everything the Outback has to offer may be relatively easy if you're young, fit and healthy. But what happens if you're getting on in years or you have a chronic medical condition? Is it possible to continue to explore the country? Is it safe? What happens if you do suffer a severe medical episode? We try to answer these questions and a few more to help you make that choice.
My wife and I started out our life on the road when we were in our late 40s. Ok…I turned 50 a month into our trip. My point is we did it relatively early compared to many grey nomads. Both of us are reasonably fit and healthy but we both have medical conditions that we have to manage on a daily basis so, naturally, we wanted to do some research on how convenient and safe it would be especially when in remote areas of the outback.
Surprisingly, there is not a lot of information out there specific to local travel. Most of the advice is tailored to overseas travel. So this month, we want to share with you some of the information we've obtained while researching for our big trip.
Australia's health care network.
When it comes to assessing your ability to travel around Australia with any medical condition, you need to consider whether you feel you could be adequately supported by the health care system.
Australia is blessed with one of the best health care networks in the world. There are 746 public and 601 private hospitals around the country. Unless you're travelling into really remote areas, you are rarely more than 300km away from a hospital or some type of clinic where emergency care can be sought. The problem you may face is what sort of medical facilities and expertise are available in the more remote areas. Some more serious conditions may require that you are transported to a larger hospital in a major centre where they have the facilities and expertise to deal with your medical emergency.
The good news is the country's hospitals are well supported by an extensive network of ambulance services including the world-renowned Royal Flying Doctor Service who regularly transport patients from remote and regional areas to the state capital cities.

Obtaining prescription medications.
This is probably the first and most common issue anyone with a medical condition will have to consider when doing an extended trip. The last thing you want to have happened is that you run out of vital medication. Both my wife and I rely on taking daily prescription medication. Fortunately, we have never had any issues finding supplies of medication even in remote towns. There have been a few occasions when we may not have been able to fully fill a prescription but we've never had to wait more than a day for the full quantity of required medication to be provided.
That said we have never taken any chances either. We have always ensured we have a good supply of our medication well before we travel into remote areas.
There are many options for doctors to give you appropriate quantities of the medication you require if they are aware that you will be travelling. Just let them know where you intend to go and for how long you may be between townships and they will do what they can to help out.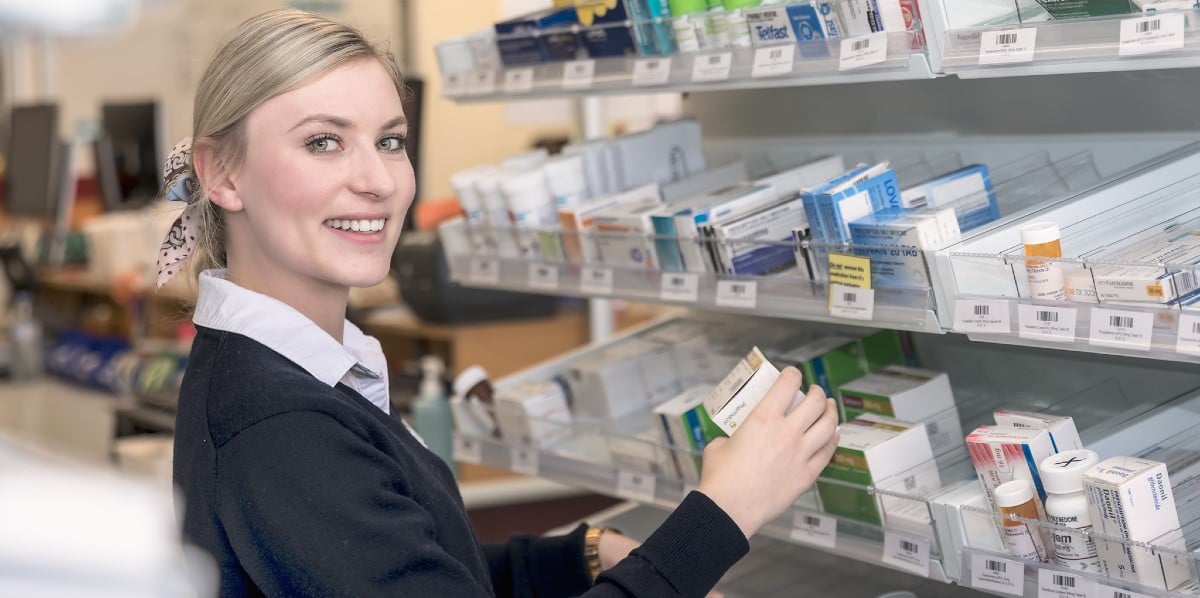 One option is to apply for Regulation 49 Prescription. Previously known as Regulation 24, Regulation 49 prescriptions allow a doctor to issue a PBS prescription so that the quantities for the original and repeats are supplied at the same time. A PBS Prescriber can write a prescription in this way if you are using the medicine for the treatment of a chronic illness or live in an area remote from the nearest pharmacy. This includes extended remote area travel.
The important thing is not to go overboard. We are very lucky in Australia to have an excellent health care system and prescription medications are widely available. Unless you intend to stay in a remote location for weeks or months on end, you should only need to have sufficient medical supplies to last you for a month.
Running electronic medical devices.
Many people rely on electronic devices to support their medical condition. In the past, these conditions may have kept a person at home but, with today's advances in miniaturised electronics, many of these medical devices are now very portable. These include simple devices like blood pressure and heart rate monitors, CPAP machines and nebulisers. They could also be quite complex. We have heard of people travelling quite successfully with portable dialysis machines installed in their RVs. It seems that if there is a will, there's a way. If you have a medical condition that requires reliance on some sort of electronic device, talk to your doctor about what options exist that are portable or can be adapted to a mobile application.
As far as mains power is concerned, you can be assured that good reliable supplies of electricity are very widely available. That said, many places in remote areas such as roadhouses and caravan parks may rely on small diesel-powered generators and these may present some issues. They may not run 24 hours a day, they are prone to breakdowns and some may not provide 'clean' or stable electricity. These circumstances are rare but you need to be aware they can and do happen.

Some places, particularly in remote areas, may restrict how much power you can use. They may limit the use of high power consumption appliances like hot water systems or air conditioners. It is always worth checking these things when planning your itinerary if you intend to go into remote areas.
It may not be a huge issue if your RV is equipped with a good 12-volt electrical system and a 240-volt inverter. With the popularity of lithium batteries increasing, off-grid electrical systems on RVs are becoming more sophisticated. Certainly running a CPAP machine for extended trips away from 240-volt mains is no issue. Just be sure to check with the manufacturer of the device to confirm it can be used on an inverter and how big a system you will need.
Dealing with medical emergencies.
It doesn't matter how well prepared you are or how well you can manage your medical condition, you will need to be prepared to deal with an associated emergency. That will include self-management such as being able to administer appropriate first aid and being able to call emergency services.
In addition to carrying a good quality first aid kit, you should seriously consider carrying a portable automatic external defibrillator (or AED) especially if you have severe heart disease or you're at risk of sudden cardiac arrest. There is a wide variety of AEDs available in Australia. Their prices start from around $1,700. If you do decide to purchase one, ensure you do an appropriate first aid course that covers the use of AEDs. Also, make sure you purchase a unit from a reputable Australian retailer.

As for being able to contact emergency services, there are a wide variety of options available to you. A mobile phone is your best and most convenient choice. As long as you're within range of any of the three mobile phone networks, you can dial triple zero regardless of the network you're signed up to. For the vast majority of travellers, this will be sufficient. If you intend to travel into remote areas where there is the possibility of no mobile phone coverage, you could use an EPIRB or other such emergency beacon but, if you're travelling with a severe medical condition, I would strongly recommend you purchase a satellite phone. As long as you can get reception on the particular satellite service your phone is made for, you can dial triple zero even if you haven't signed up for a call plan. That said, you should consider signing up for a call plan so you have the option of contacting other emergency service providers such as the Royal Flying Doctor Service, local police or even roadside assistance if you have it.
Tips to make life easier.
Talk to your doctor about your desire to travel and what he/she recommends you should do and what equipment you should carry.
Get your doctor to write a letter detailing your medical condition(s), what medications you require and any special notes that may be applicable.
Sign up for the My Health Record digital healthcare system. This ensures all your medical records are available to treating hospitals should you be involved in an emergency.
Make sure you have full cover roadside assistance and ensure it covers the transportation of your car and caravan in the event of an emergency.
When purchasing medical equipment, ask what portable options are available and what power requirements are needed to run the equipment off-grid.
Wiki-Camps app is a good way to finding accommodation and travel destinations that cater to people with disabilities.
Before committing to the big trip, perhaps try and do a few short trips to see how you cope with life in the confines of a caravan or motorhome.
If you intent to travel along any remote roads or tracks, make sure you inform the police at the departure point of your intentions including your destination, travel time between start and end, what medical conditions you have, what means of communication you have, vehicle details and how many people in your party.
Choose destinations that are close to towns or cities with emergency medical facilities.
Join Medic Alert and consider wearing a medic alert bracelet.
If you have a smartphone and/or watch, consider using the health and medical information and SOS feature
Take your time and limit the number of hours you travel in a day especially if you take medications or have a condition that increases your risk of developing blood clots.
Consider selling the caravan or motorhome and plan to stay in cabins or serviced apartments.
Plan your trip so that you can stay in caravan parks with ensuite sites to make life supporting each other easier.
If you rely on Schedule 8 medicines, have your doctor fax or email your scripts to a pharmacist ahead of your arrival to ensure your medication is available when you get there.
Organisation and good planning are the keys to making your trips successful and safe.
Contacting the Royal Flying Doctor Service.
Be aware that there have been changes to the contact phone numbers for the RFDS in some states. These are the latest phone numbers as published on the RFDS website. We have included the overseas dialling code for Australia in the numbers which may be necessary when calling from a satellite phone.
Be aware of the recent changes to 1300 and 1800 numbers for some states. You should be able to dial these numbers with the Australian dialling code from any satellite phone however you should check with your service provider to confirm if your phone can call these numbers and if any firmware updates are required.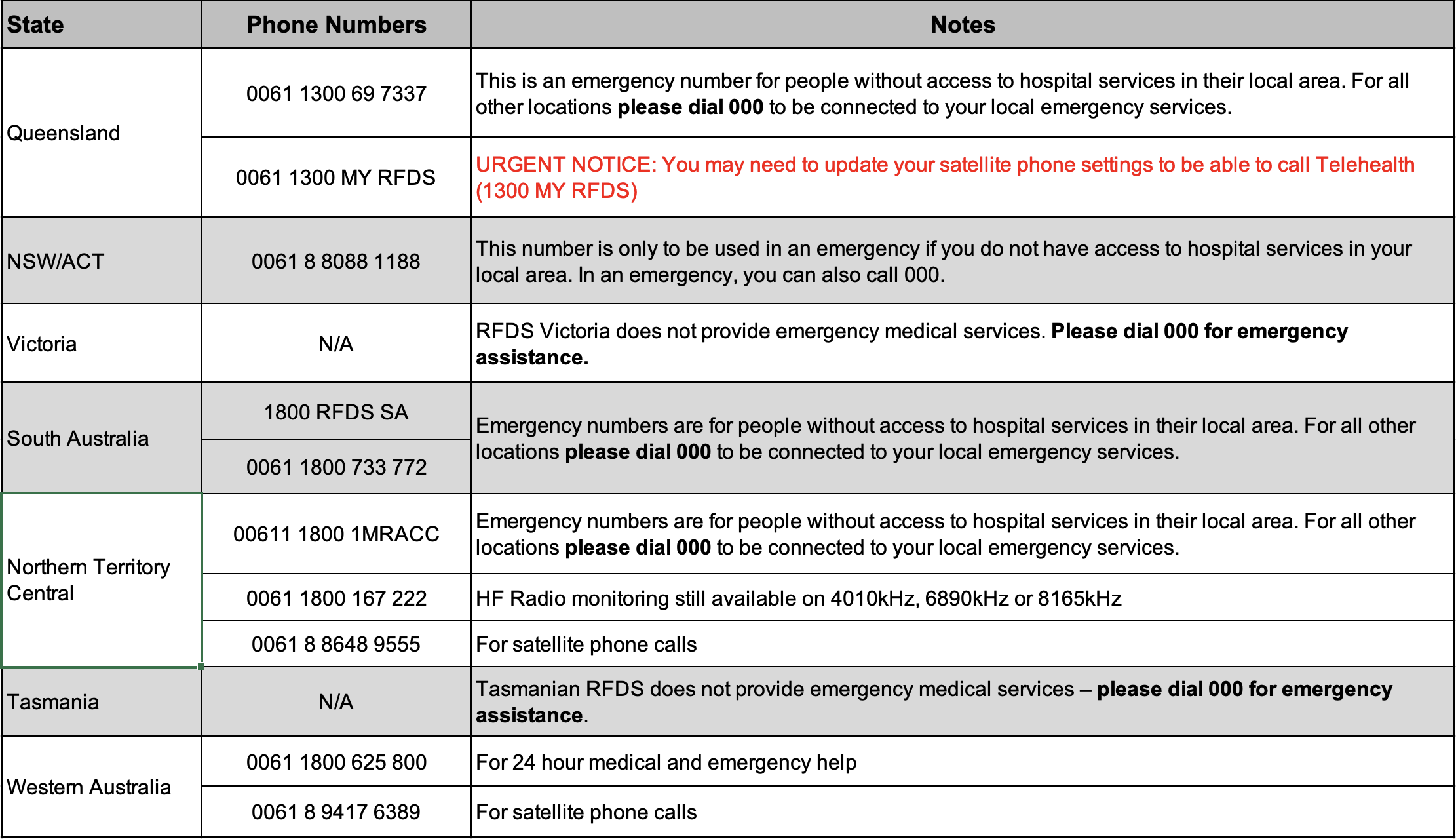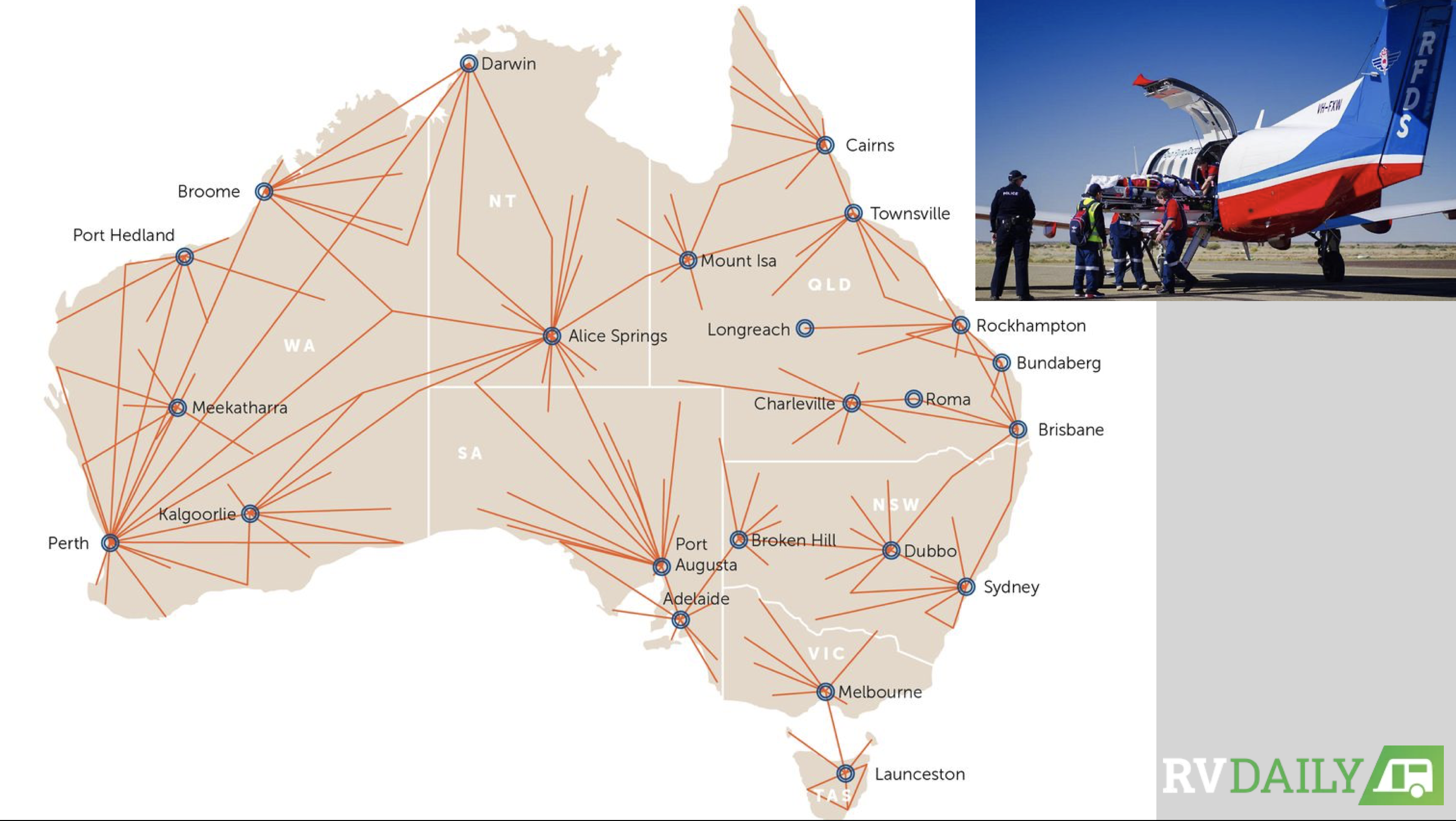 Useful internet links.
My Health Record for you and your family
The Royal Flying Doctor Service
Caravanning and camping with sleep apnoea
Caravanning/Camping with Disabilities Facebook group
ClientSAT Satellite Phones – advice and sales
Update the firmware on your satellite phone
Telstra Mobile phone network coverage map
Optus Mobile phone network coverage map
Vodafone network coverage checker
Important changes to the Tripple Zero service