Sure, there are problems in the caravan industry but could the self-proclaimed caravan consumer champion, now be just a self-absorbed source of vitriol and paranoia?
If you're in the market for a new caravan or RV, it's likely you've seen the Lemon Caravans & RVs in Aus Facebook group and its infamous Buyer Beware List. The site's creator, Ms Tracy Leigh, promotes the group as "… a victim support group for owners of lemon caravans."
No recommendations are allowed on the group and this is strictly enforced by Ms Leigh and her team of moderators. The group has attracted a lot of publicity and notoriety as a result. Its membership exceeds 40,000, making it one of the largest RV-focused Facebook groups in Australia.
Ms Leigh was motivated to start the group following her experiences with her Lotus caravan which, she alleges, had over 30 faults rendering it unusable. To date, she has not been able to reach a settlement with Lotus despite a lengthy legal battle and an offer from Lotus to buy the van back.
Ms Leigh said, "My primary purpose is to support 'lemon' RV owners in getting their proper redress and having a place to safely tell their story. It stems from being a 'lemon' caravan owner myself and being removed from the owners' group for telling the truth about my caravan. The rest of the Facebook RV community generally censors anything negative, only portraying a rosy glowing picture of the industry. Many are also highly critical of me for only allowing the negative side, which is blatant hypocrisy."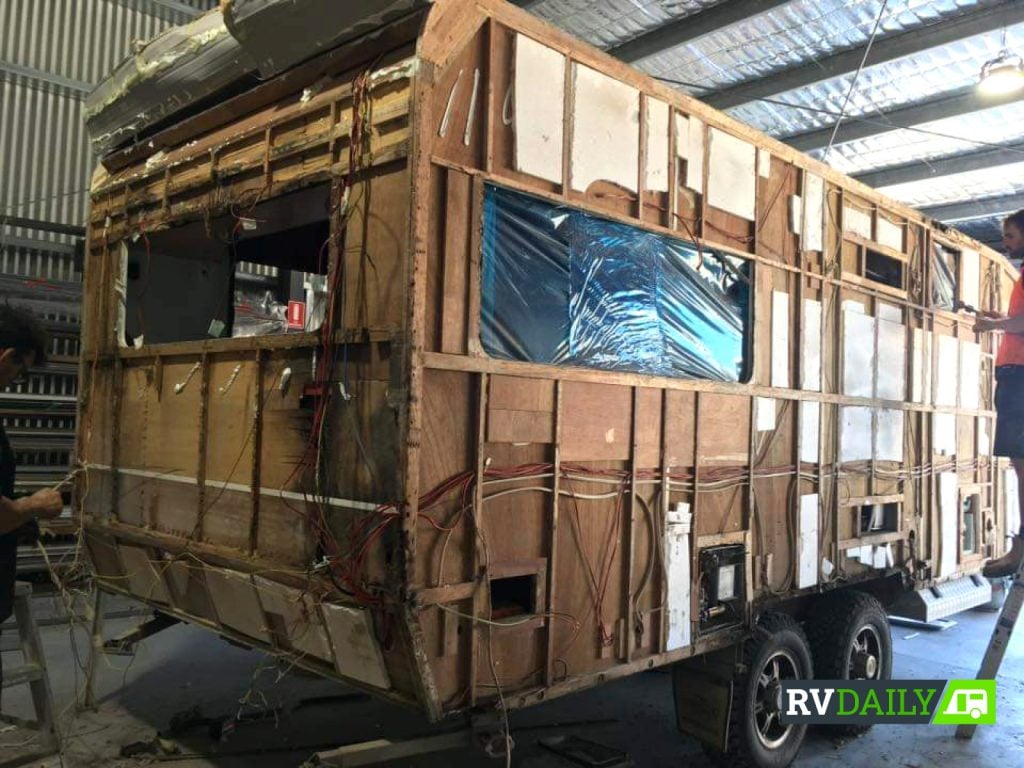 Initially, public support for Ms Leigh and her group grew rapidly and reached a highlight when she was interviewed live on ABC radio in January 2017. She has also managed to negotiate with a few manufacturers to build new vans for some members of her group. Despite this, some of Ms Leigh's actions, and those of her cohorts, have received a lot of negative commentary, particularly on social media, and the Facebook group has received a large amount of criticism.
Not only has this apparently damaged overall credibility, it has brought into question the validity of the Buyer Beware List. We would like to stress that RV Daily completely supports the need to bring awareness of the issues that exist in the caravan manufacturing industry, and we applaud Ms Leigh's support for owners of lemon caravans. There are, without question, members of her group who have suffered large financial loss and a great deal of personal stress as a result of purchasing very poor-quality products.
The number of manufacturers on the Buyer Beware List has reached such proportions that it now includes almost every major brand on the market. Anecdotally, some have reported sales have increased despite being ranked on the list as one of the "worst of the worst". At one stage, Kedron, one of Australia's most respected brands, known for quality and customer support, managed a place on the list. It shocked many of the group's members, who started to question Ms Leigh's judgement. Kedron was later removed from the list with no explanation as to why. As for Lotus, a spokesperson reported that the company's processes had been refined in line with customers' feedback and that the production lead times had been maintained, in short, they were happy.
It appears to have forced Ms Leigh into a change in tactics. She has now instigated legal proceedings of her own against at least one of her harshest critics, Phil Sanchez (of rival Facebook page 'Shonky & Non Shonky Caravan Builders-Dealers Around Australia') – the very action Lotus took against her and for which she sought public donations to help fight against. While only assumptions can be made as to the source of the donations, Ms Leigh has steadfastly refused to publish any details of how money donated to her has been dispersed. Most sinister are her Buyer Beware Alerts advising of the alleged financial difficulties of some companies, most recently targeting Sunland Caravans.
Ms Leigh said, "Secondary to the primary purpose of my group is to protect consumers from purchasing a 'lemon' RV or having a 'lemon' purchasing experience and that includes losing their deposit in a liquidation."
Ms Leigh and a handful of her cohorts have had a long-running battle with the owner of Sunland Caravans, Mr Roy Wyss. The alert alleges that Sunland is in 'serious financial trouble' and 'suppliers are not getting paid', yet her main evidence appears to be that Sunland didn't have a stand at the recent Victorian Caravan, Camping and Touring Supershow. Mr Wyss has since responded publicly by categorically refuting the allegations and offering a perfectly reasonable explanation for his brand's absence at the show.
RV Daily contacted Sunland's Mr Wyss for comment: "For 15 years Sunland has been a front runner in improving caravan manufacturing standards," he said. "A small family business that has laboured to produce arguably the best caravan products in the country, it has survived by having a fantastic reputation. This reputation has been considerably damaged by the people running the Facebook group lemon caravans who claim to be a support group. Our current status is, we adjusted well to a slight market decline as we did at the GFC time and are set to continue to survive, however, it is true that the damage done by that group could cause further reduction in sales that could be catastrophic long term. This is well known to Ms Leigh who prides herself when a business goes under with no remorse for the innocents who suffer."
Targeting a large-scale manufacturer such as Jayco with this approach will have little to no effect given the huge volume of product it sells. But target a small, niche manufacturer like Sunland that relies on steady sales at lower volumes, and you only have to influence the purchasing decision of a handful of potential buyers to cause a significant dent in their cash flow, which can lead to the sort of financial difficulties Ms Leigh claims they are having. In the current economic climate, this could potentially lead to an unrecoverable situation at which point, Ms Leigh's prophetic claims appear true.
Ms Leigh said, "If the rogues in this industry did the right thing, and at the time they knew they were insolvent or potentially insolvent did not take further orders and deposits, there wouldn't be a need for me to alert consumers."
Change in an industry is brought about by action from within, as well as by external pressure. The Australian Consumer Laws may be in need of strengthening but still do actually protect the buyer. It was a strange course of events in which Ezytrail found itself on the Buyer Beware List. The Victorian company had identified a welding issue with certain drawbars in its range and sought to issue a recall of the affected units. Ezytrail CEO Dean Porter was contacted by Tracy Leigh, and it was mutually agreed to announce the product recall on Tracy's Facebook group page. In order to announce a recall, the consumer regulatory authorities, namely the ACCC, need to be consulted and a process followed. Despite Mr Porter following the letter of the (consumer) law, the recall was prematurely revealed on Ms Leigh's group page, amid claims that it wasn't happening fast enough to be fair on the consumer who might be affected.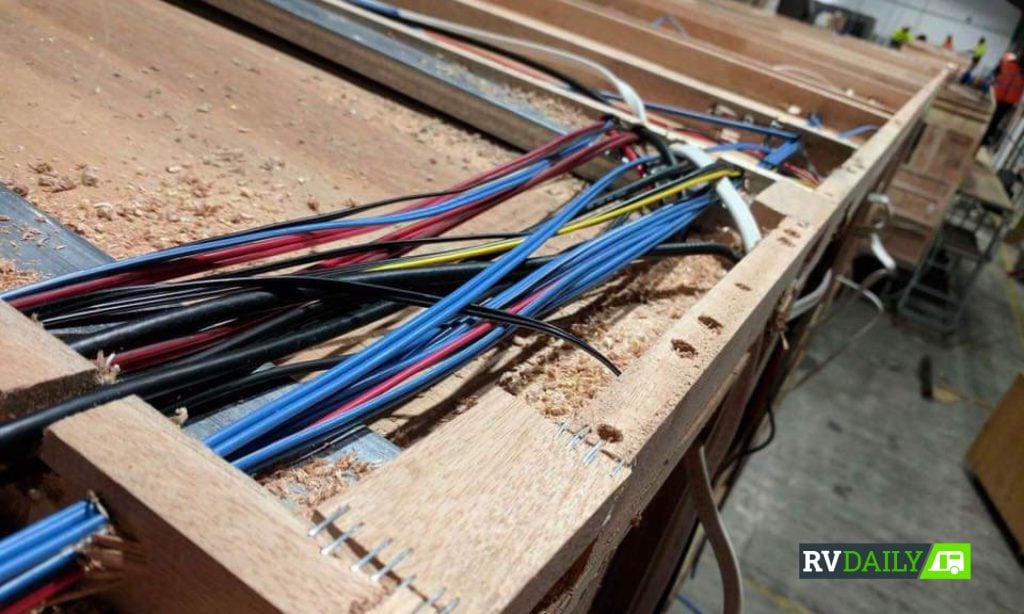 Mr Porter said, "I felt as though Ms Leigh was using her delusion of grandeur to extort us into releasing a statement so she could 'chalk up another win' for her social media group. The thought of many ending up on her self-promoted Buyer Beware List is a very real threat. We refused to abide by her demands which would undermine our obligations to our affected customers, the ACCC and ACL. After several days of negotiations between myself and Ms Leigh it was decided to NOT concede to her demands. Within hours she released a statement and added us to her list. I call that a threat carried out of malice and hysteria with no real concern for our customers or our obligations. Ezytrail was after all following the process to the letter of the law and ultimately doing the right thing. Not all of us in the caravan and camping industry are "rogues".
It's this perceived contrary approach, especially when industry parties do follow the correct path to inform or liaise with affected consumers in attempts to fix problems under warranties – or even beyond their expiration – that looks to cloud the lemon group's stated aims.
It's highly likely that anyone undertaking research into a caravan purchase could be misled by vexatious claims publicly aired and fuelled by the gallery in the court of social media. Conversely, it is accepted that the caravan industry harbours some, as Ms Leigh calls them, "rogues" and many internal players are keen to eliminate these elements for the good of the caravan industry.
The answers? More stringent regulation is definitely the key, from an external source, possibly government, right down to a more honest and customer-focused attitude from some manufacturers. Ultimately, by adopting a uniquely negative standpoint, the Lemon Caravans & RVs in Aus, once a valid voice for change and consumer protection, runs the risk of dissolving in its own acidic toxicity.
Read more: Van buyer sued over negative review