Surf & Turf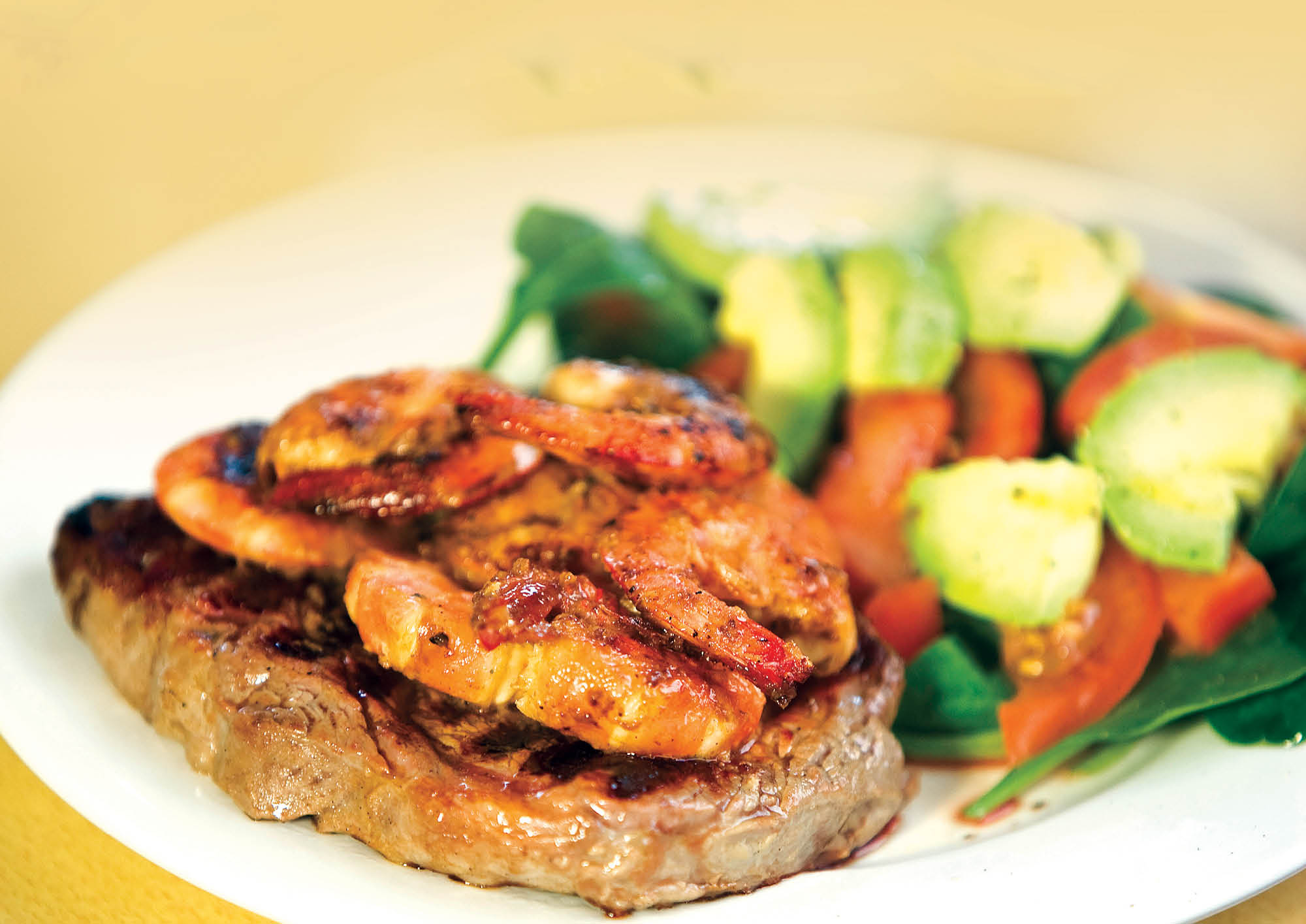 While the concept of the Surf and Turf originated in North America, it has become a favourite on restaurant tables across our own country.
For images, videos and the full RV Daily experience, read this in our online magazine.
Ingredients
1kg of large green prawns
2 large cloves of garlic (mash well)
or a big squeeze of garlic from a tube
3 tablespoons of good quality olive oil
1 level teaspoon of salt (omit if preferred)
A splash of fresh lemon juice
4 thick steaks of your choice
Salad for serving (we chose baby spinach leaves, tomato and artichoke)
Method
Toss the prawns, garlic, olive oil, salt and lemon juice into a large zip-lock bag. Mix everything around until well coated; then seal the bag and place it in the fridge for a few hours to marinate, turning occasionally.
Once your prawns are marinated, simply cook your steak on the barbecue until almost done. The prawns will only take a few minutes to cook.
Empty the prawns and juices directly onto the hot plate and cook (moving them around every now and then so they absorb the sauce) until they turn pink.
Serve your steak on a plate with the hot prawns piled on top. Garnish as desired and serve with a salad.