Sun chasing on the coastal fringe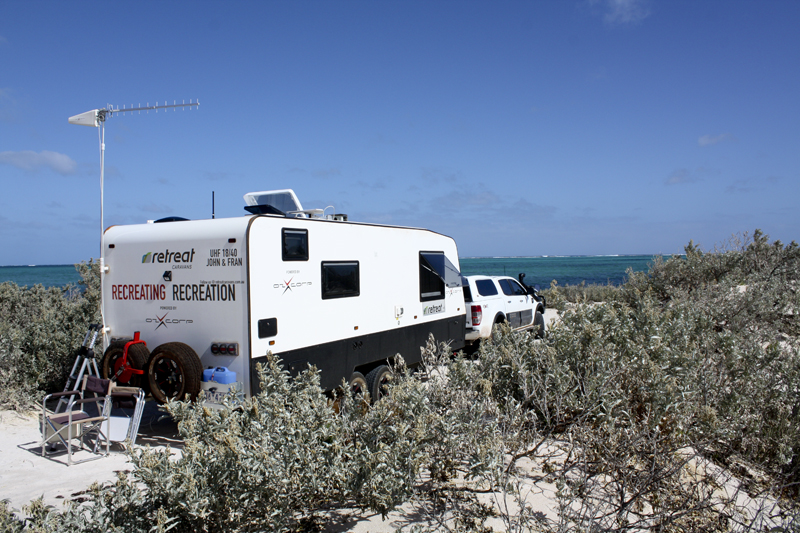 The electric caravan is back on the road with Fran and John steering the Ford north once again along the coast of Western Australia.
From Geraldton to Kalbarri, plus a special drive to see Nature's Window, an absolutely amazing landscape in part of the Kalbarri National Park. Then it was off to Wooramel Station, a 356,000-acre working stock station for a short stay.
Our crew are playing catch up after their extended stop in Geraldton. They pushed on to Carnarvon before a stay at the Quobba Station and a beautiful camping facility on the Indian Ocean. From this vantage point it's possible to see migrating humpback whales or bottlenose dolphins playing in the surf.
This part of the country is stunning and the farm stays are amazing. As with all things touring, there's always something to fix. Heading into Coral Bay to refuel, a sidewall in the tyre got ripped open and was so wrecked it had to be replaced, which was frustrating for the guys.
The team are testing a lot of tech on this trip. The Cel-Fi GO mobile booster for Telstra 3 and 4G is one unit however with the Yagi High Gain Antenna it's boosting the availability of signal even more, which is surprising many travellers in this remote region of Australia. We'll add more detail on these products in a future blog.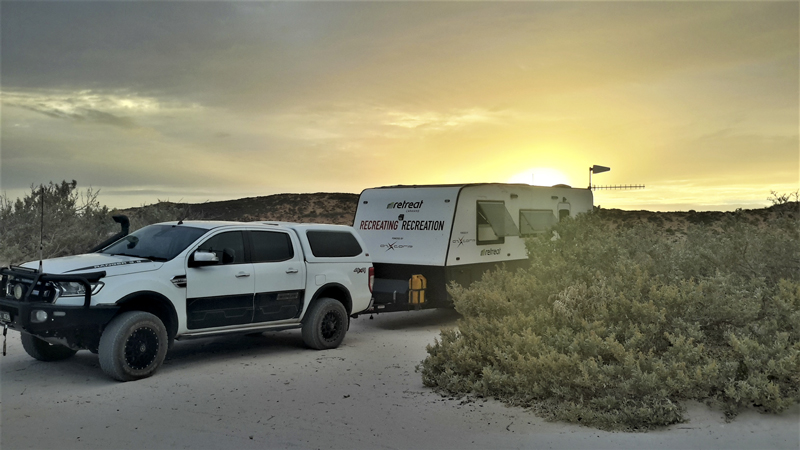 Next week they will be heading to Exmouth and hoping for more sun as the state of charge is hovering around 39 percent, and the crew want to see it back up into the 80s!
Stay tuned to RV Daily for the next instalment of the electric van's awesome travels through WA!