Campfire Conversations: The Lair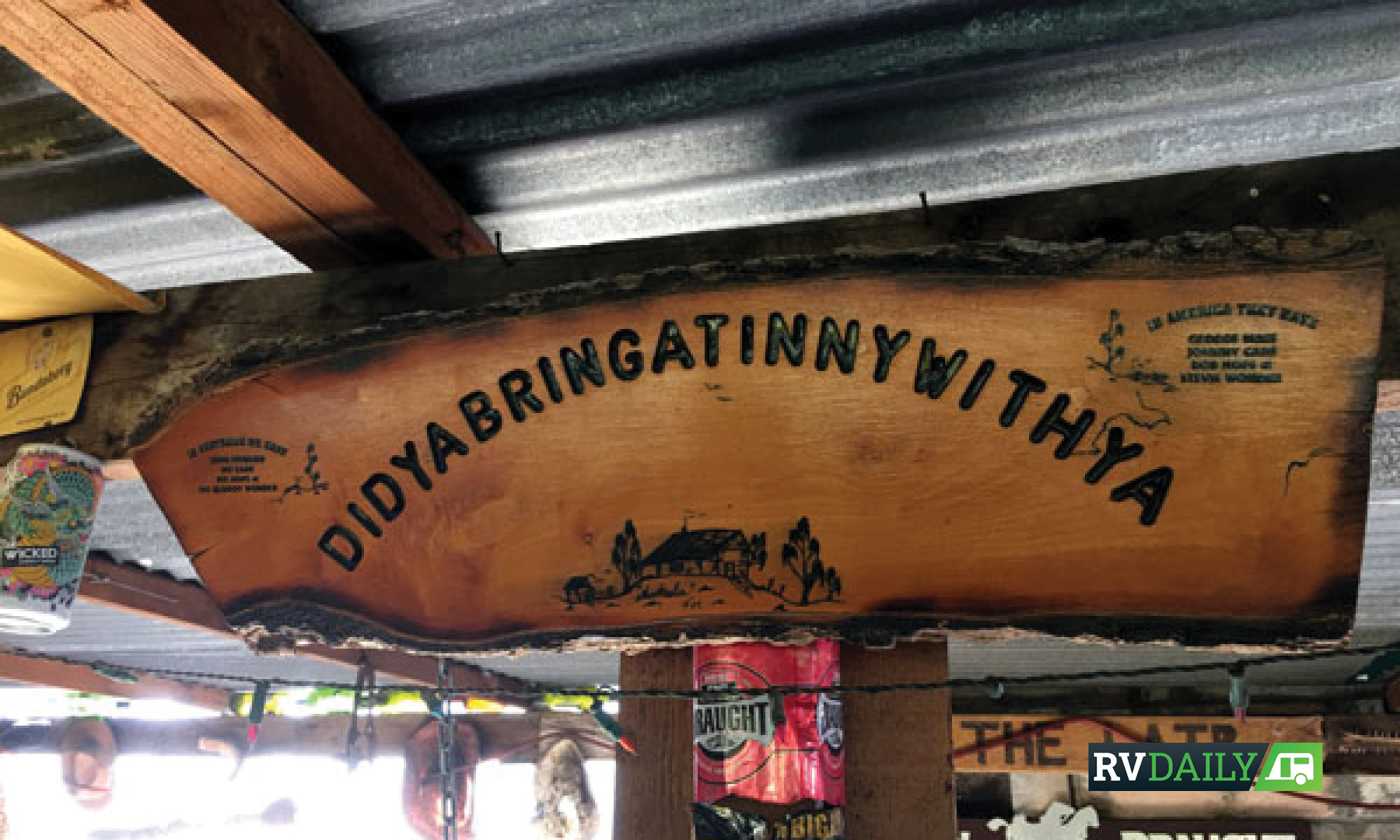 It's all about community spirit in Greenways, SA
On our travels, we get to meet some fantastic people, some real characters, not just fellow travellers, but in local communities as well. A while ago we have had the privilege of meeting a few folks from Greenways in SA.
Don't get too excited, Greenways is a tiny community, not many people at all, a phone box, a local CFS shed and an oval. No general store, no fuel stop, nothing, except from what I saw, a fairly progressive community spirit.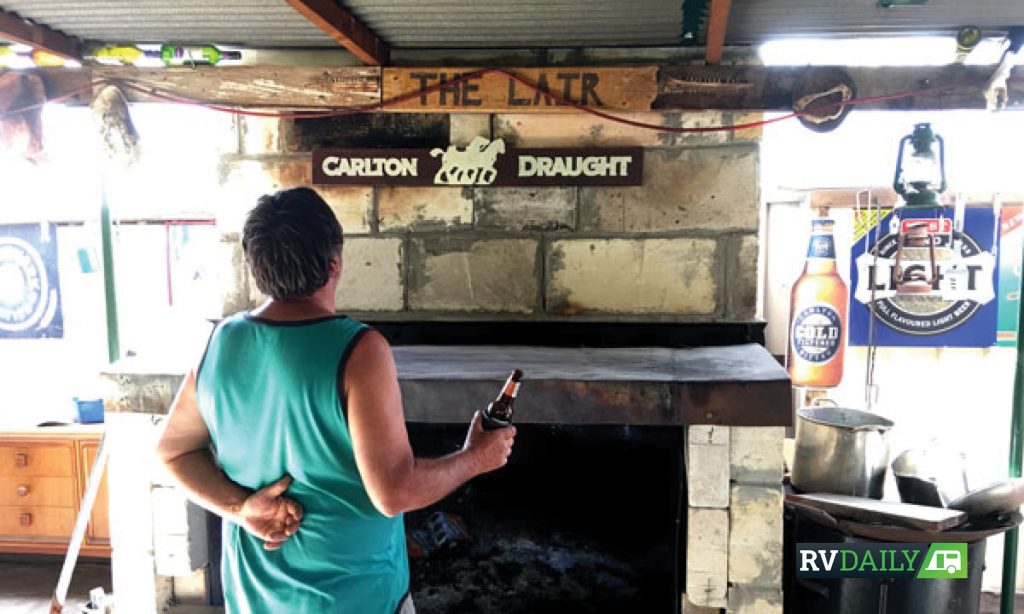 The reason for our visit was to catch up with some friends that have moved to the area. It was a Friday night and the yet to be named group, had decided that a barbecue should be held at the old tennis club. Pat and I were privileged to be invited, and surprisingly, a lot involved were young people (a lot younger than us), I'm going to call them the Greenways Progress Association, because despite any other discussions in the area, I believe this community wants to thrive and keep their community as one, they want to make progress, they want to survive.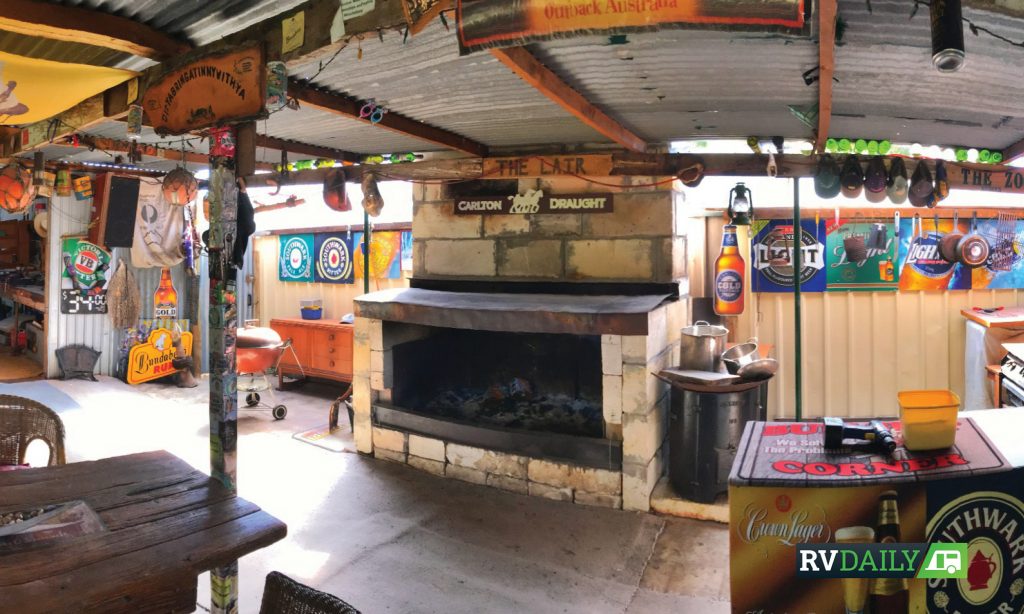 Now … let's get onto the reason for this story. We met Bruce and Deb, a lovely (well-travelled) couple that have lived in Greenways for quite a while. During our conversation, the Lair was mentioned, I sat there for a while contemplating, before finally asking what this 'Lair' was, not only did Bruce tell us, but invited us down the next day for a first-hand look, and sure enough a beverage or two.
By the way Bruce is a bit like a dentist, he doesn't like showing his face … but loves a chat.