Jurgens Caravans Australia claws its way back!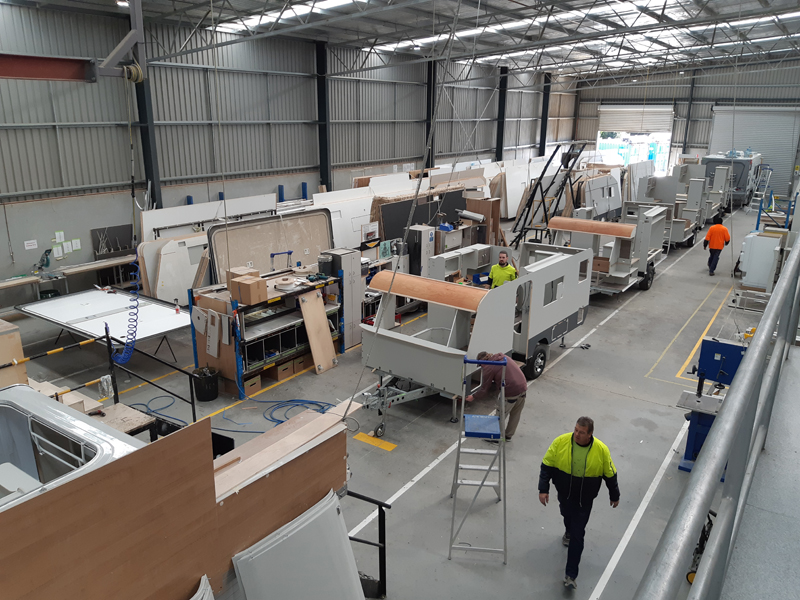 In a very positive media release today, 11 June 2019, Director of Jurgens Australia, Paul Kyriacou offers plenty of hope to Jurgens caravan owners and new owners into the future.
Only months ago, the future of Jurgens here in Australia and in South Africa was hanging by a thread. Litigation, strikes and more created a bleak outlook for the Jurgens brand globally.
Mr Kyriacou is excited to announce that, "We have been working very hard behind the scenes and we are extremely pleased to advise that production in our Australian factory is ramping up to full capacity. This is great news for people looking to buy a Jurgens as we have stock available now.
"This is on the back of a recapitalisation program and new management on the ground at our South African factory which is delivering great efficiencies. The South African factory is producing finished caravans for the local market there and key components for the Australian market.
"We are as focused as ever on our goal to produce lightweight vans of the highest build quality that are fantastic to tow."
He continued, "We have just come back from a national gathering of the Jurgens Caravan Owners Group in Queensland. It was a real morale booster for us to spend a weekend with 120 proud caravan owners listening to their stories of their passion for travelling in a Jurgens. It reinforces the need to strengthen our dealership and service network to meet their needs. We are fully committed to meeting all our after sales requirements and we are rapidly getting on top of this as our supply chain normalises."
Jurgens are back and they are starting to develop new products, launching an updated 'TuffTRAX' off-road caravan in July and will continue to refine their signature lightweight touring vans.
"With this positive news we look forward to reasserting ourselves as market leader in South Africa, continuing our great work in Australia and developing markets in Europe. We thank those who have supported us and continue to do so on our road to recovery," concluded Mr Kyriacou.