ACCC reminder of Suburban Hot Water System recall
The Australia Competition & Consumer Commission (ACCC) is urgently reminding caravan, motorhome and horse camper owners about the Suburban hot water system recall before the upcoming holiday season.
There are still over 8,300 consumers who are yet to register their water heaters for a free inspection. The ACCC has stated that the risk of failure is high and are concerned that the remaining consumers are unaware of the recall.
Over 50% of these units could potentially emit deadly carbon monoxide if used in gas mode. Carbon monoxide cannot be seen, has no odour and is lethal. It is also highly flammable and can explode on contact with a spark or flame.
ACCC Deputy Chair Delia Rickard said there is a significant risk of injury or death from this product and that consumers should not use the affected water heaters in gas mode under any circumstances, even if they have a carbon monoxide detector.
How do I know if my Suburban hot water system is affected?
Well, if your water heater was supplied between 1 May 2018 and 25th September 2019 you should sit up and take notice. This applies to either new units purchased with the vehicle or units purchased separately and installed later.
Double check by opening the exterior access door to the hot water service and checking the model and serial number. You can find this on the right-hand side. Write down this serial number, head to the Coast to Coast website and enter it into the Suburban hot water system recall checker page.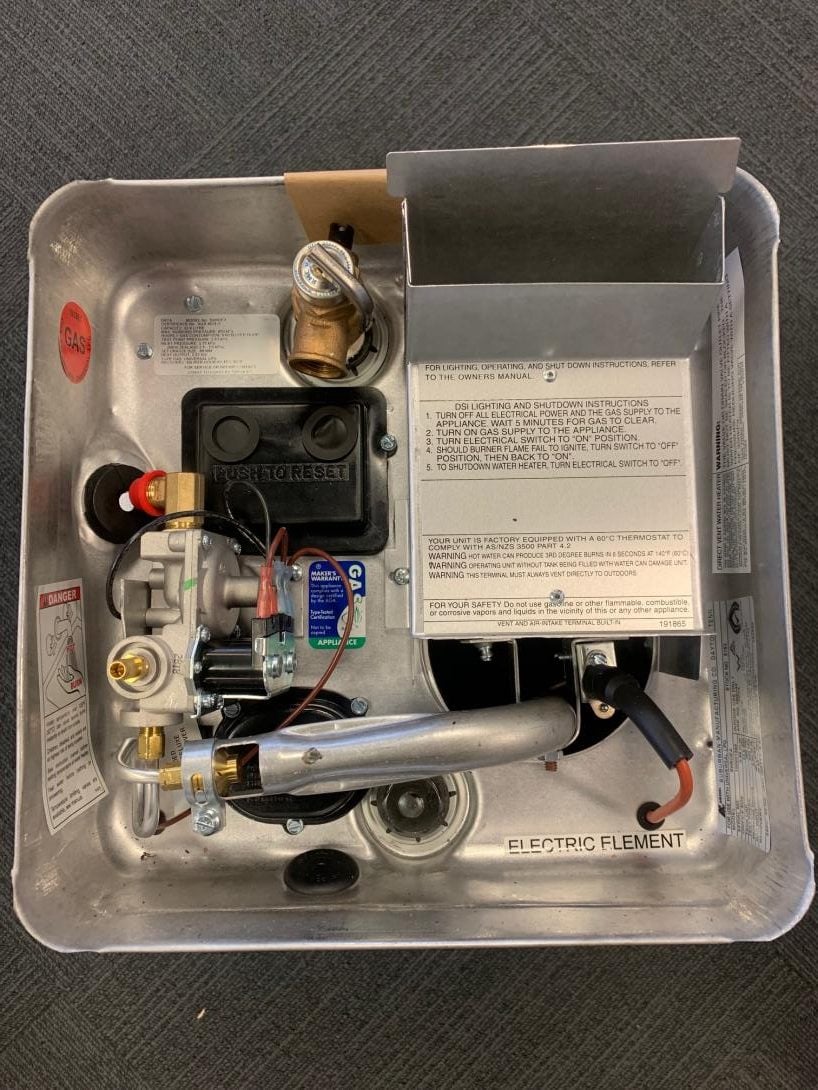 What should I do if my hot water system fits the criteria?
Turn your water heater off and stop using it immediately!
Contact Coast to Coast Caravan and Leisure ASAP on (02) 9645 7685 or email recalls@coastrv.com.au . They will arrange for a licensed gas fitter to inspect it FREE of charge. EVERY unit must be inspected.
There will be no cost to the consumer for a new water heater should this be required.
If you have difficulty in getting a timely solution:
A bit of background …
A recall for Suburban branded dual-fuelled water heaters was notified on 15th November 2019. Over 18,139 were sold nationally and to date, 8,359 have not been registered for inspection.
The affected Suburban Recreational Vehicle Water Heaters include model numbers: SW6DEA, SW6DA, SW4DEA, SW4DA, SW4DECA, SW6DECA and SW6PA that have serial numbers between 181315552 and 193002648 (some serial numbers may end with a 'D') and between 8183311827 and 8190201139.
While we're on the subject of safety, make sure to read our article on having your caravan checked. The Caravan Council of Australia (CCA) has provided a basic inspection checklist to help owners ensure their caravan is safe and reliable for travel.