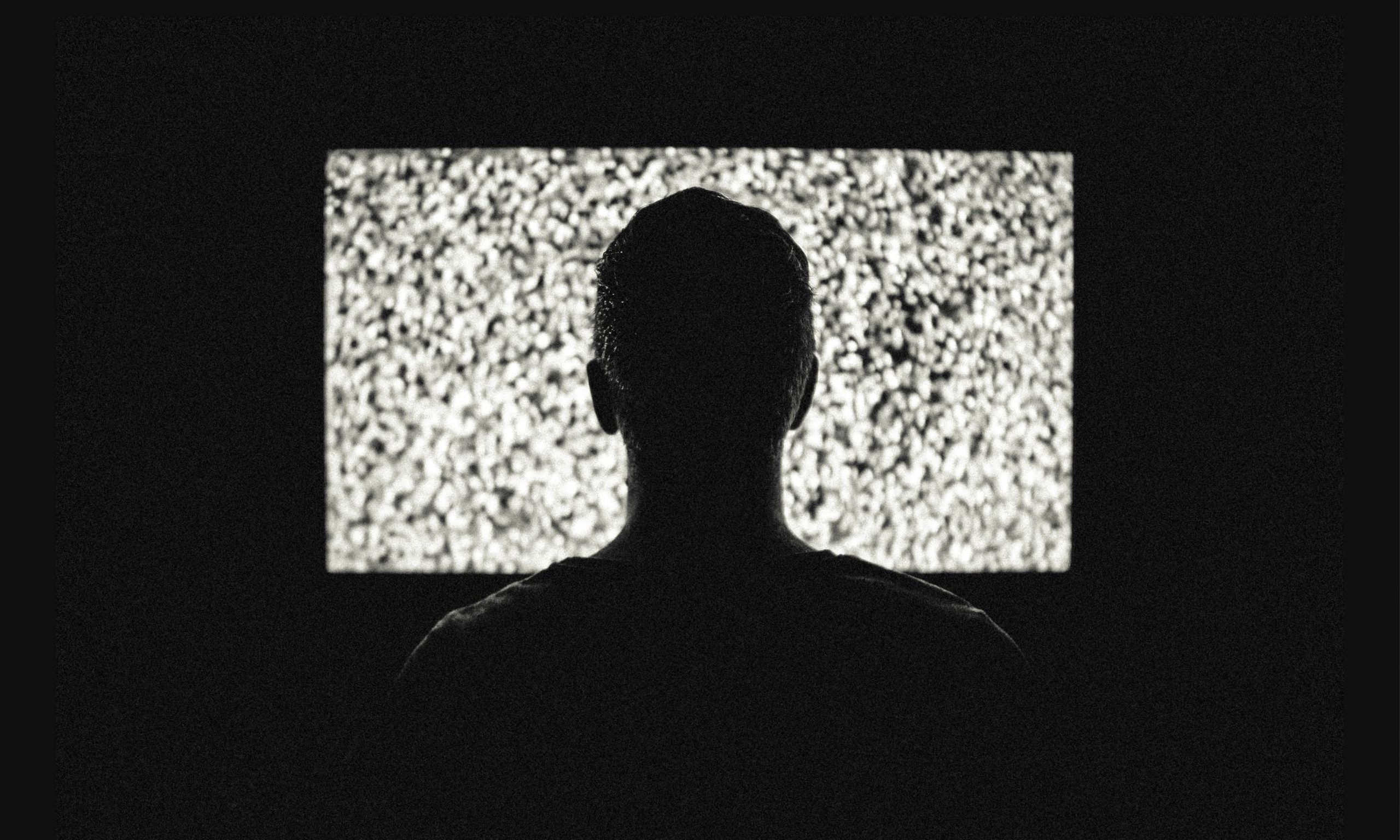 If you can't bear to leave the TV behind then you want to know how to get the best possible TV picture while travelling – here's how!
I didn't understand a lot about TV reception before working with Andrew Holmes of Winsig Antenna Systems. I now see there's a lot more science to getting a good picture on the telly than first meets the eye. The basics are easy to understand once explained, but it can also become very hi-tech if you want to take it further.
Importance of polarity
Signals from television stations are transmitted in two ways, through either horizontal or vertical polarity. Andrew explains that horizontal waves are the ones that move through the air like a snake in the grass.
These make up about 60 percent of the transmitters in Australia.
Vertical waves are like watching dolphins swimming up and down in the water and are used where mountains can affect signals reaching the antenna, such as Canberra and much of Tasmania. Vertical signals are used in places where dead spots exist from the horizontal transmissions.
While some antennas only pick up one polarity, others will pick up both. Similarly, some transmitters only transmit one and some will do both, so there's a lot riding on having the right gear to maximise the chances of getting good reception.
Digital TV signals require the polarity to be matched perfectly for the best reception, and also require line of sight between the transmission source and the receiving antenna for reliable results.

Antenna types
There are still individual horizontal antennas on vans today but advances in technology have seen the two polarities built into the one antenna, which gives caravanners the best possible signal.
There are quite a few antennas on the market, with one of the most popular being the Winegard from the US. There's also the US-based AntennaTek and Jack, as well as Aussie brands such as Winsig, Saturn, Foldaway and Happy Wanderer, among others. While they all work, some will work better than others depending on the scenario, and that's really the issue with this sort of testing. A proper test would be to drive around the country, stop in every town, have a play with a variety of antennas and move on, then go seriously bush. Not a bad gig, eh?
The real-world testing Andrew and I did out of Healesville was to see how various antennas worked by simply using a TV and aiming the aerial. The one thing we didn't count on was the repeater for Healesville, which was not shown on the government website and altered our test results. Even though ATV (analogue TV channels) is shown in the testing images, it's no longer available.
We used a retrofit kit for the Winsig 3.1 Ultra Plus antenna that retails for $459.90. It should take about an hour for a pro to do the fitting.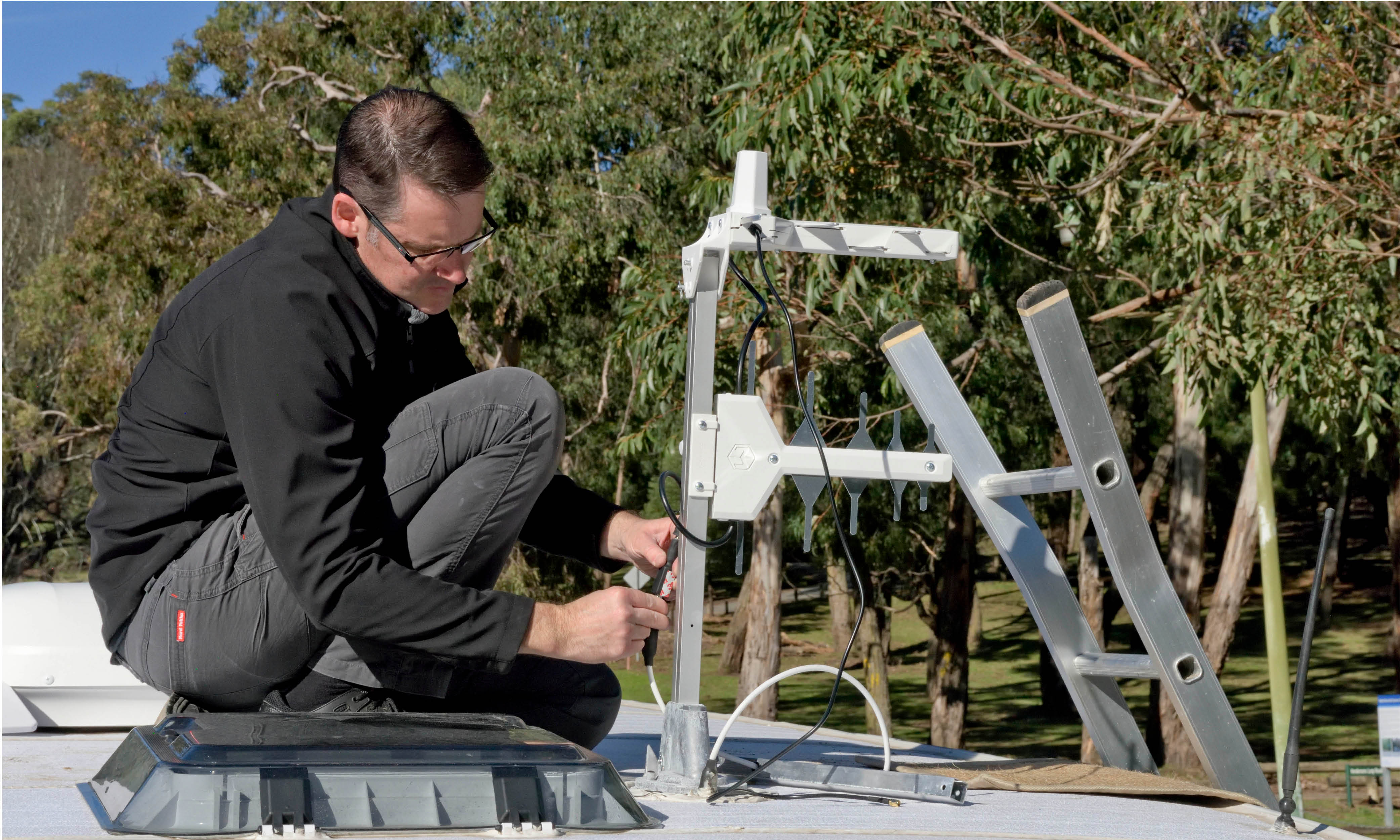 Test results
Location: Healesville    Time: 10am    TV: Finch
1st Antenna
AntennaTek LPDA
(horizontal only)
DTV – 69 stations through Melbourne and Healesville repeater
Radio – 26 stations
2nd Antenna
Winegard Folded Dipole (horizontal only)
DTV – 35 stations through Melbourne
Radio – 26 stations
3rd Antenna
Winegard Sensar HV
(horizontal and vertical)
DTV – 69 stations through Melbourne and Healesville repeater
Radio – 26 stations
4th Antenna
Winsig 3.1 Ultra Plus
(horizontal and vertical)
DTV – 40 stations through Melbourne
Radio – 26 stations
These results show that each antenna picked up signals from the two major TV stations in one way or another. Yes, the Winegard Sensar HV and the AntennaTek picked up more stations than the Folded Dipole and the Winsig, but this was because they picked up on the main stations as well as the repeater station. As the repeaters were just duplicating the two main stations, there was not actually any advantage to this.
When working with the Winsig antenna, we tried three tuning methods: by hand and eye; by using the app; and by manual tuning. While all three worked, the manual tuning produced the best result.
There are a variety of signal meters that can be added into the aerial system to make this job easier. It also pays to use a quality antenna, cabling and fittings.
An advantage of the Winsig antenna was the broadband aerial, which is fitted as a part of the system. This runs from the antenna to a mobile phone via a WiFi router, significantly enhancing signal coverage and performance. See the test results below.
Winsig WiFi
As a part of our testing we used a Winsig 3.1 Ultra Plus TV and Broadband Antenna. This antenna can be fitted new from factory or a retrofit kit is available. The retrofit requires a hole to be drilled through the roof, and the kit includes everything needed to seal it correctly.
The broadband antenna is integrated with the TV antenna and can be used when stationary or on the move. The signal runs via a mobile router to enhance the broadband signal in the van and even in the car with the WiFi connection. It's a secure connection that requires a password so it's protected against other people using your data.
Not only can you access the internet with this mobile WiFi hotspot, but it could help you get a call out in an emergency.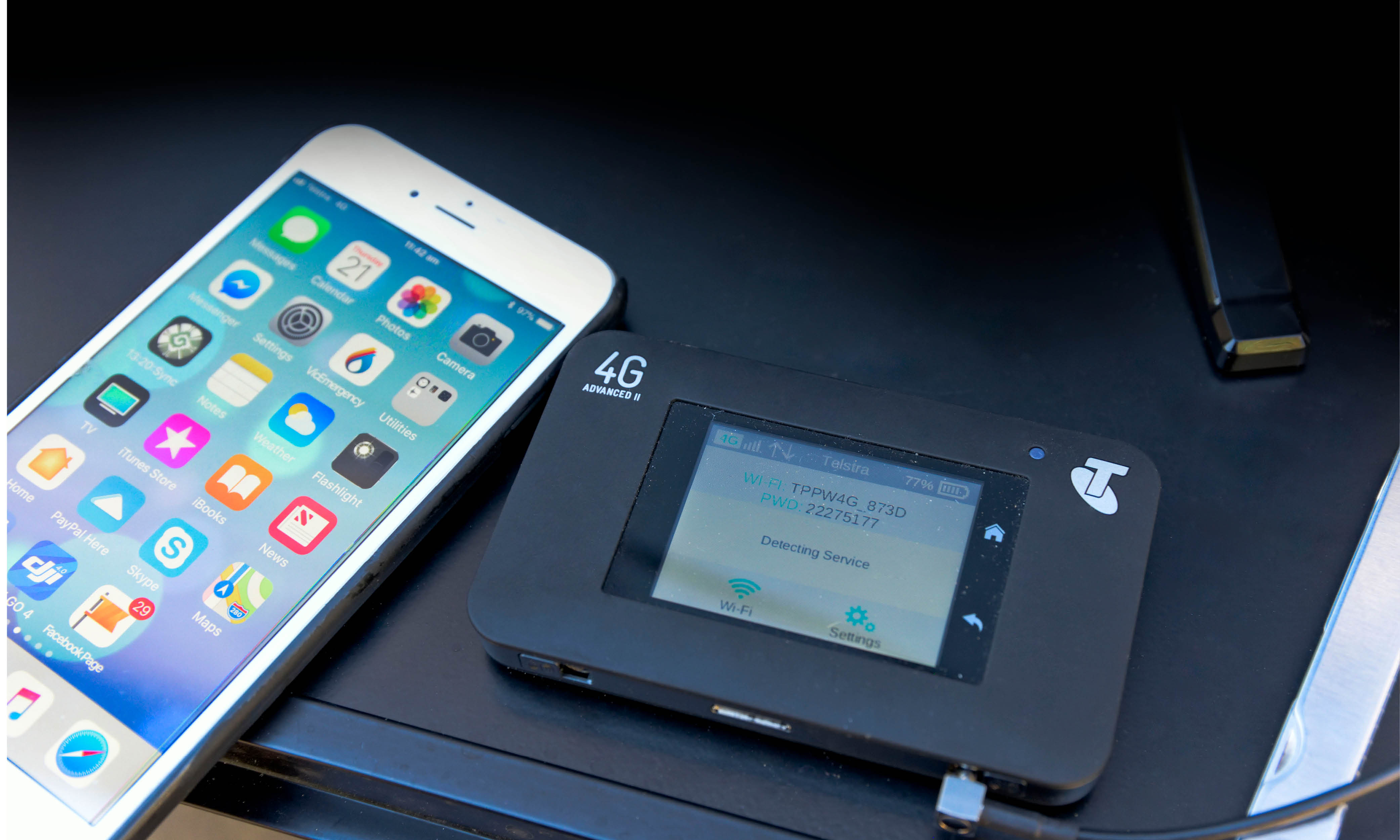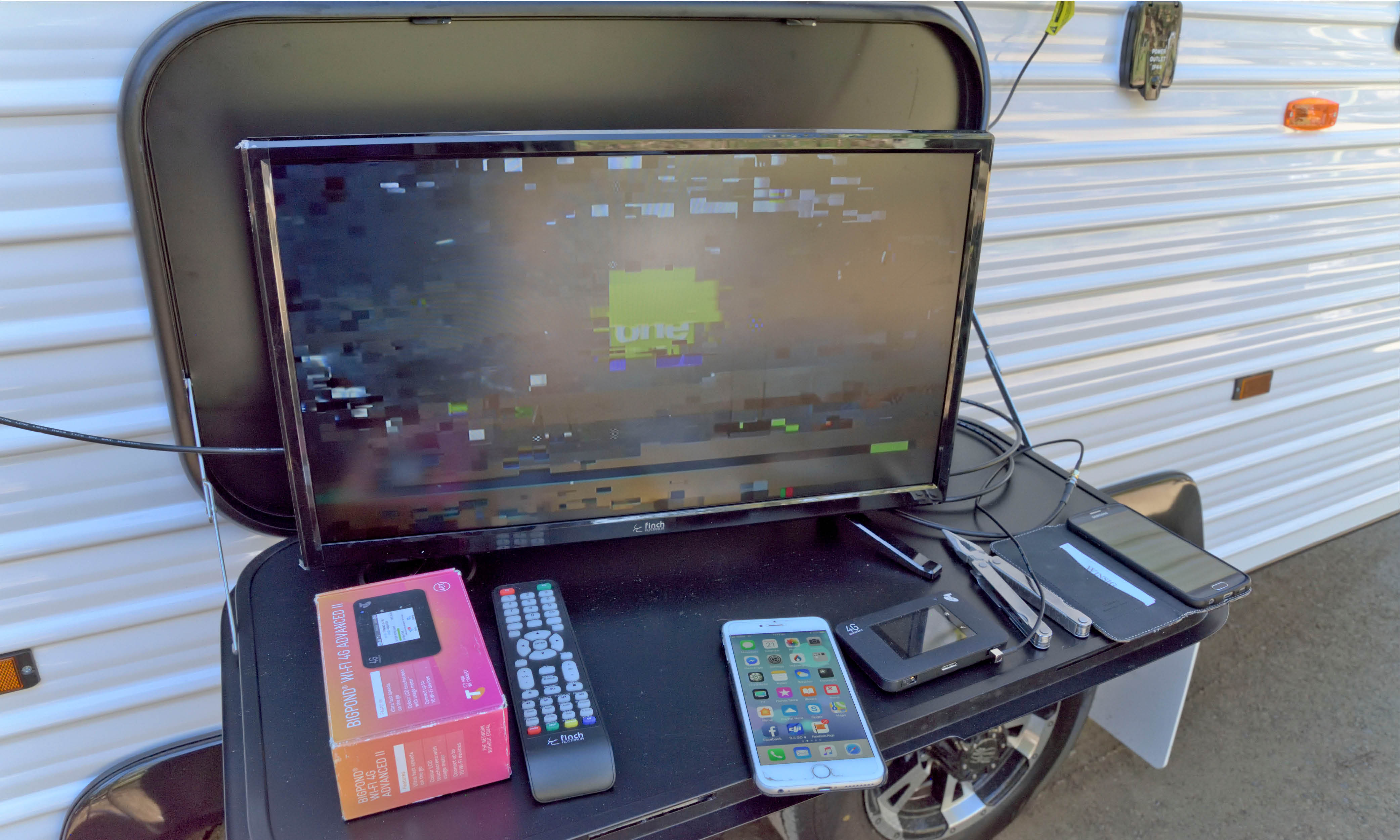 TEST #1
Location: Healesville   Time: 11:30am
Apple iPhone 6S Plus  – 1 bar
(My calls were very scratchy in this area)
Android Samsung S7 – 1 bar
Telstra router connected
to antenna – 4 bars plus
This was a brilliant result and really highlights how this antenna provides service in multiple ways.
TEST#2
Location: Woori Yallock   Time: 12:30pm
Apple iPhone 6S Plus – 1 bar
Android Samsung S7 – 1 bar
Telstra router connected
to antenna – 2 bars plus
Speed Test on Samsung
No connection to speed test with 1 bar initially
Phone download test
when signal received – 1.9mbps
Phone upload test
when signal received – 0.04mbps
Through Router
Phone download test – 12.0mbps
Phone upload test – 20.4mbps
CONCLUSION
The figures speak for themselves, with the difference in download and upload speeds, although Andrew advised that the upload speed was unusually high. We ran the test a couple of times because of this but it remained consistent.
The big difference in signal strength certainly demonstrated the advantages of the Winsig broadband antenna compared to the small antennas inside modern mobile phones. The Winsig is a great way to boost signal on the road, keep the car occupants quiet and even work from the caravan office!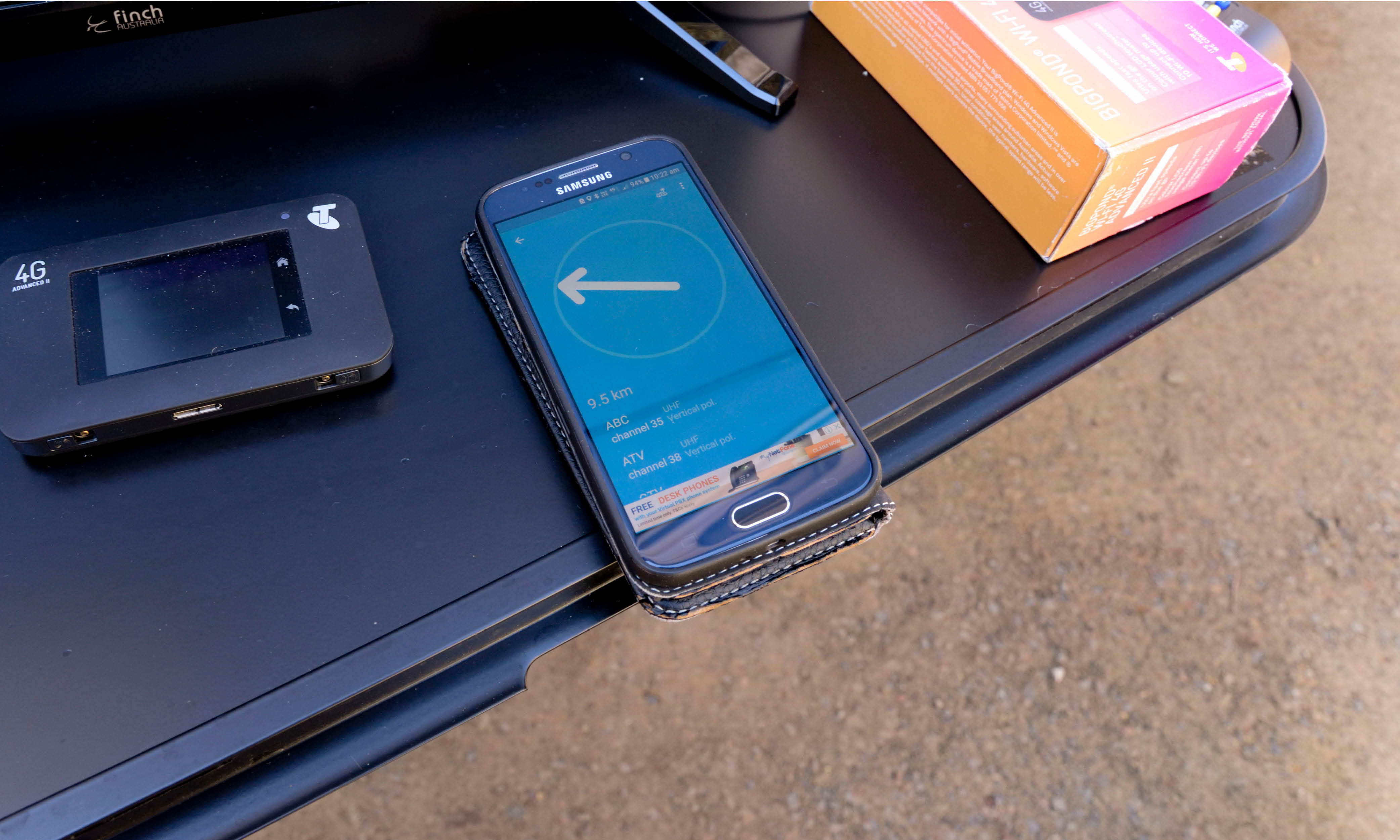 All facts and figures correct at time of test.
Canterbury Caravans lent us a new Golden Eagle Escape family van and it was perfect for our testing.
Words and images Anthony Kilner