Snow Peak makes a fire pit to get stoked about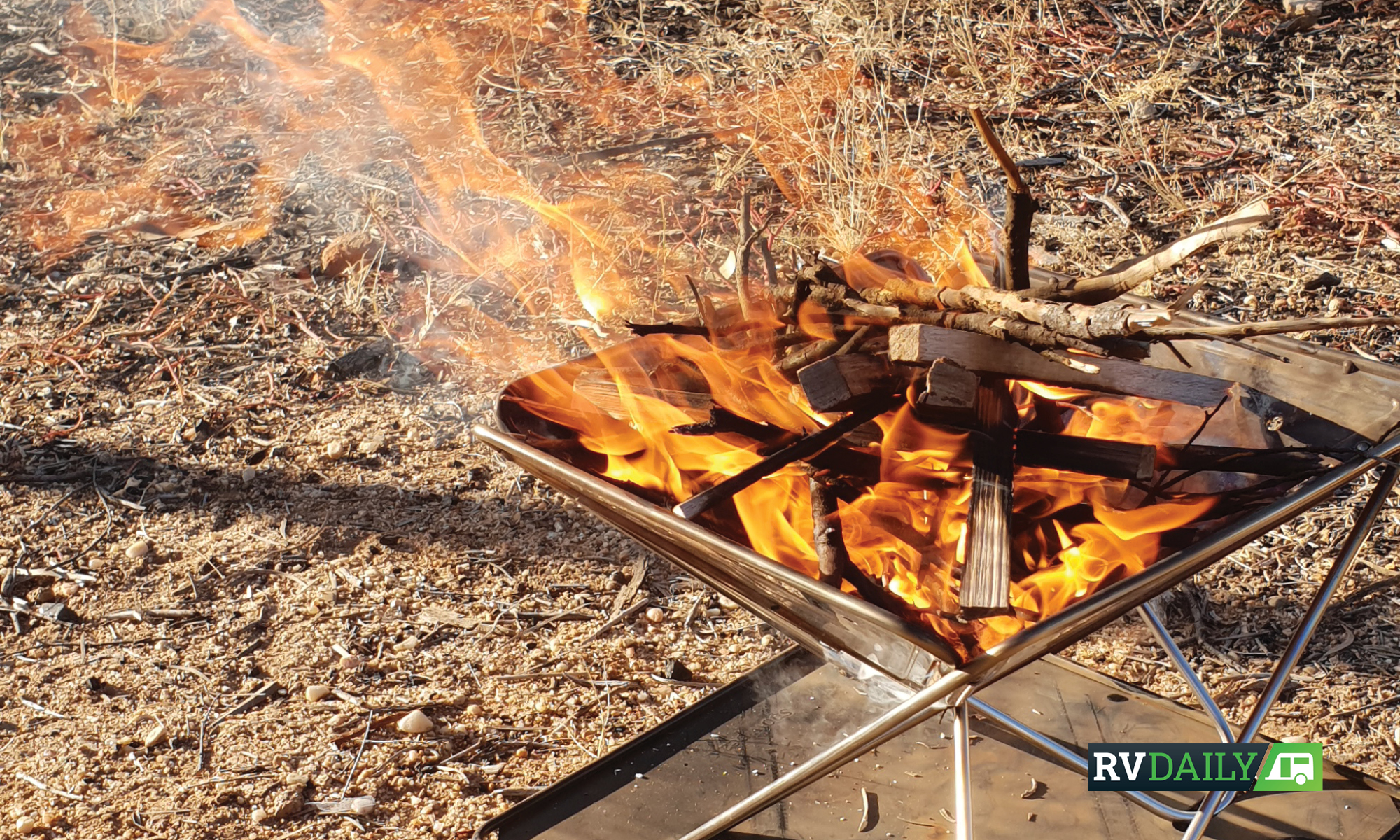 Snow Peak's stainless-steel fire pit is hot for all the right reasons
When Winter gets underway in the southern states, our thoughts turn to the annual migration north to where the weather is supposedly warmer. However, even in Central Australia and southern Queensland, the night-time temperatures can drop to below freezing. To make camping at night more comfortable, many of us like to have a roaring campfire, but even then there are restrictions where you can have them. Fortunately, many caravan parks and campgrounds allow the use of portable fireplaces of which there are many different types on the market. Picking the right one can be difficult.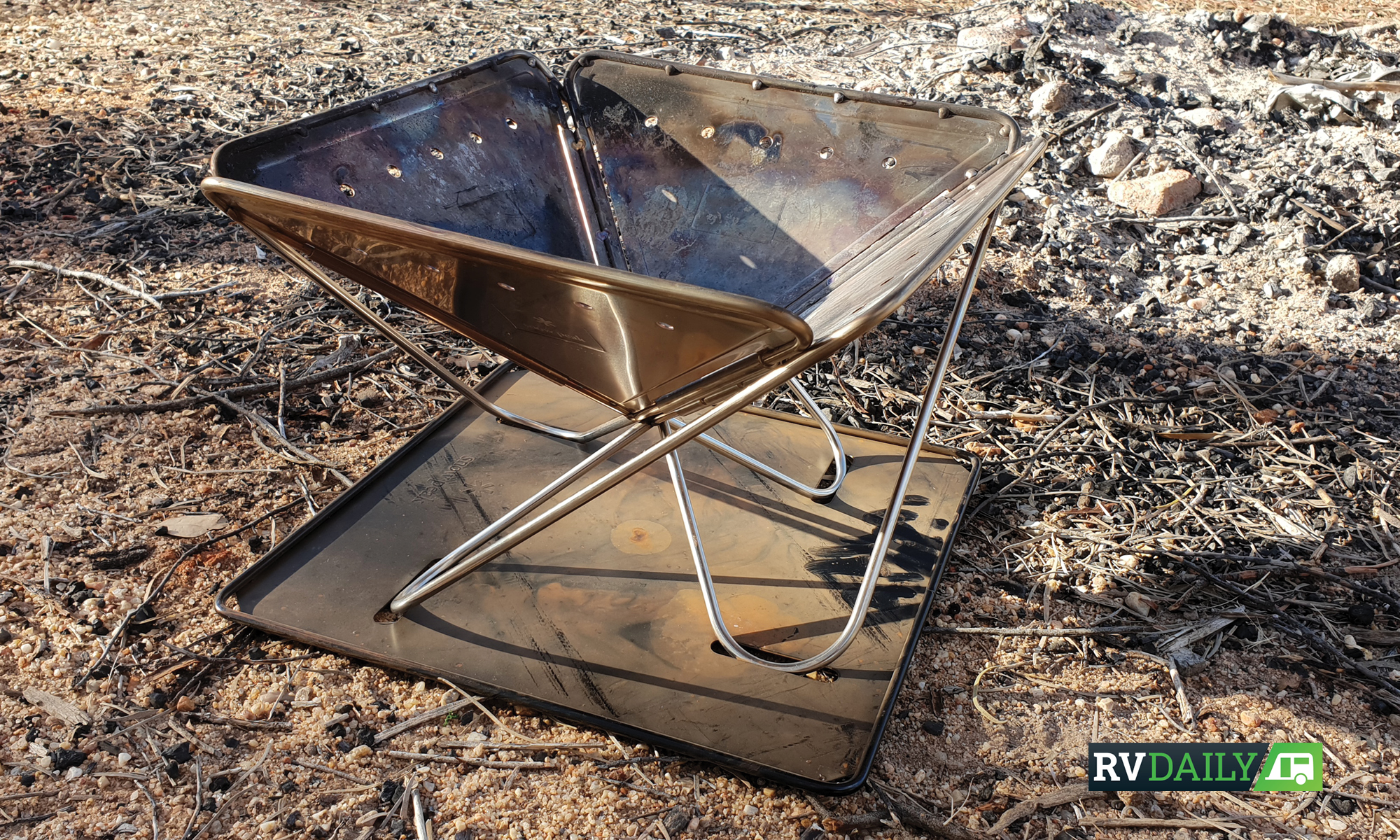 We were faced with this decision before we headed off on our lap of Australia. First and foremost, it had to be portable and easy to store in the limited space we had available. Second, it had to be lightweight. Third, it had to be easy to live with; we didn't want to have to deal with a dirty, carbon-coated fireplace when it came to packing up camp.
We looked at several types, and we finally settled on a Snow Peak folding fire pit from Drifta Camping and 4WD.
Drifta is a name synonymous with high-quality camping equipment, and the Snow Peak fire pit is no exception. Its made from what appears to be excellent quality stainless steel. The welds and the thickness of the metal give a sense that this has been assembled with a lot of care and attention to detail. It's a very solid product that should last for many years.
We ordered ours from the Drifta website, and it was delivered in a matter of days. It was extremely well packaged. So much so that I was concerned it was a much bigger product than it was.
Assembling the fire pit is child's play. It unfolds like a piece of origami and it sits in its own separate steel base plate. Once assembled, you fill with firewood, light it up and away you go.
Initially, it seems as though it takes quite a bit of firewood to get a good base of hot coals but in reality, it's no more than any other fire. The V-shaped firebox holds a really useful amount of coals and the stainless-steel sides seem to hold the heat in very effectively. Once established it doesn't take a lot of wood to keep the fire going.
We purchased ours as the Medium Pack and Carry Pit Kit that came with a stainless-steel grill top and an extra heavy-duty carry bag. We've used the grill a few times, and it is perfect for cooking a quick barbecue for the two of us.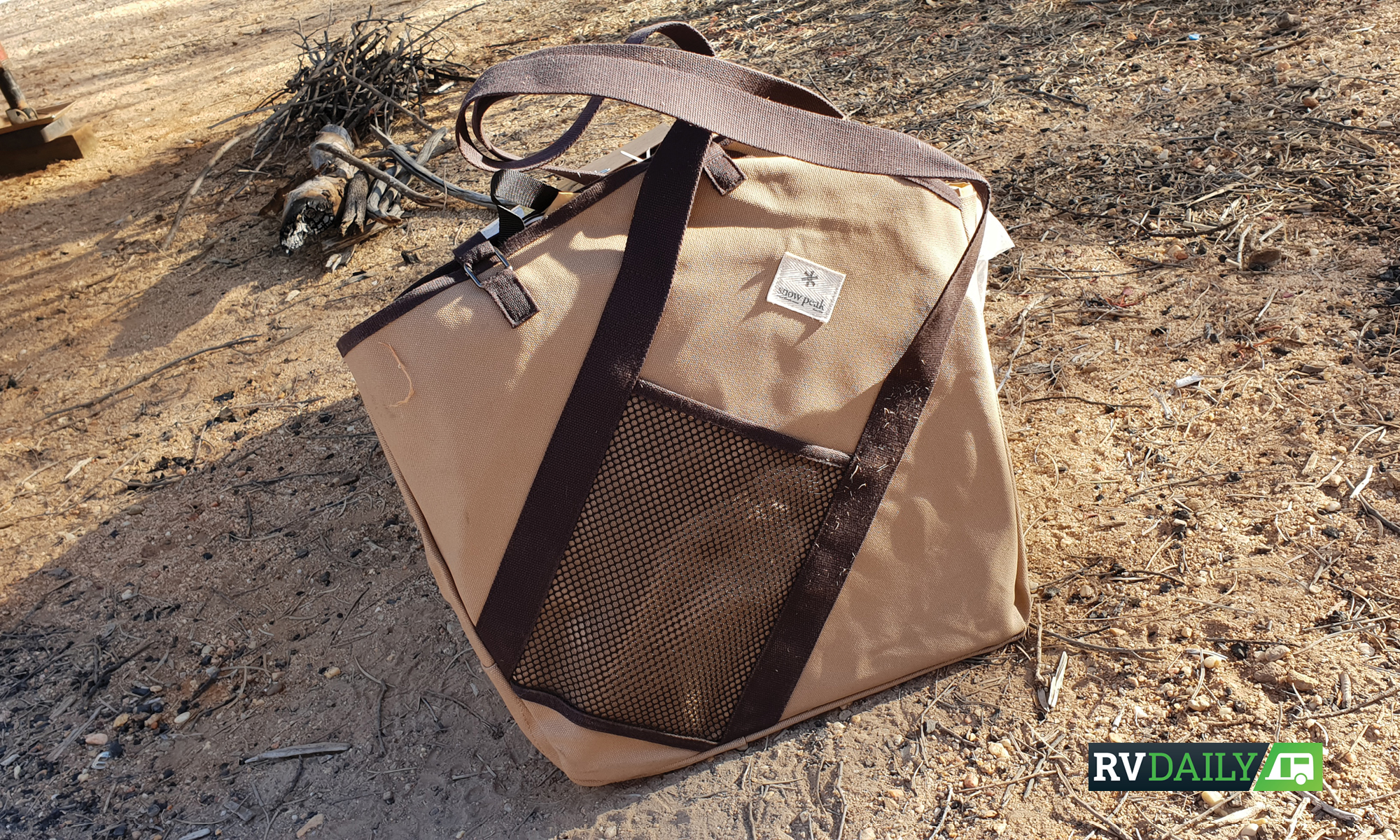 There are three sizes of the Snow Peak fire pit; Small, Medium and Large. We've found the medium one perfect for two or three people. I think if you're a party of four or more, we would recommend the large model. The small one is really for lone travellers.
Cleaning up is the part of using one of these fire pits that I was most concerned about. The Snow Peak is as easy to pack away as it is to set up. Just tip out the cooled coals, a few taps on the ground to remove most of the ash and dust, then fold it up and pack away in the convenient carry bag and you're done. Very simple and very clean.
There is a huge range of accessories for the Snow Peak fire pits from Drifta including Heat Bead Mesh insert, a Field Oven, Jikaro table, a hot plate and a cast iron griddle.
What I like most about the Snow Peak fire pit is its weight or lack thereof. The full medium kit weighs just 7kg including the stainless-steel grill cooktop. At just $370 including GST, it won't break the bank account either.
If you're looking for a high-quality portable folding fire pit for your winter travels, we highly recommend the Snow Peak Fire Pit from Drifta Camping and 4WD.
More info: drifta.com.au