Seriously, what else are you gonna do this weekend?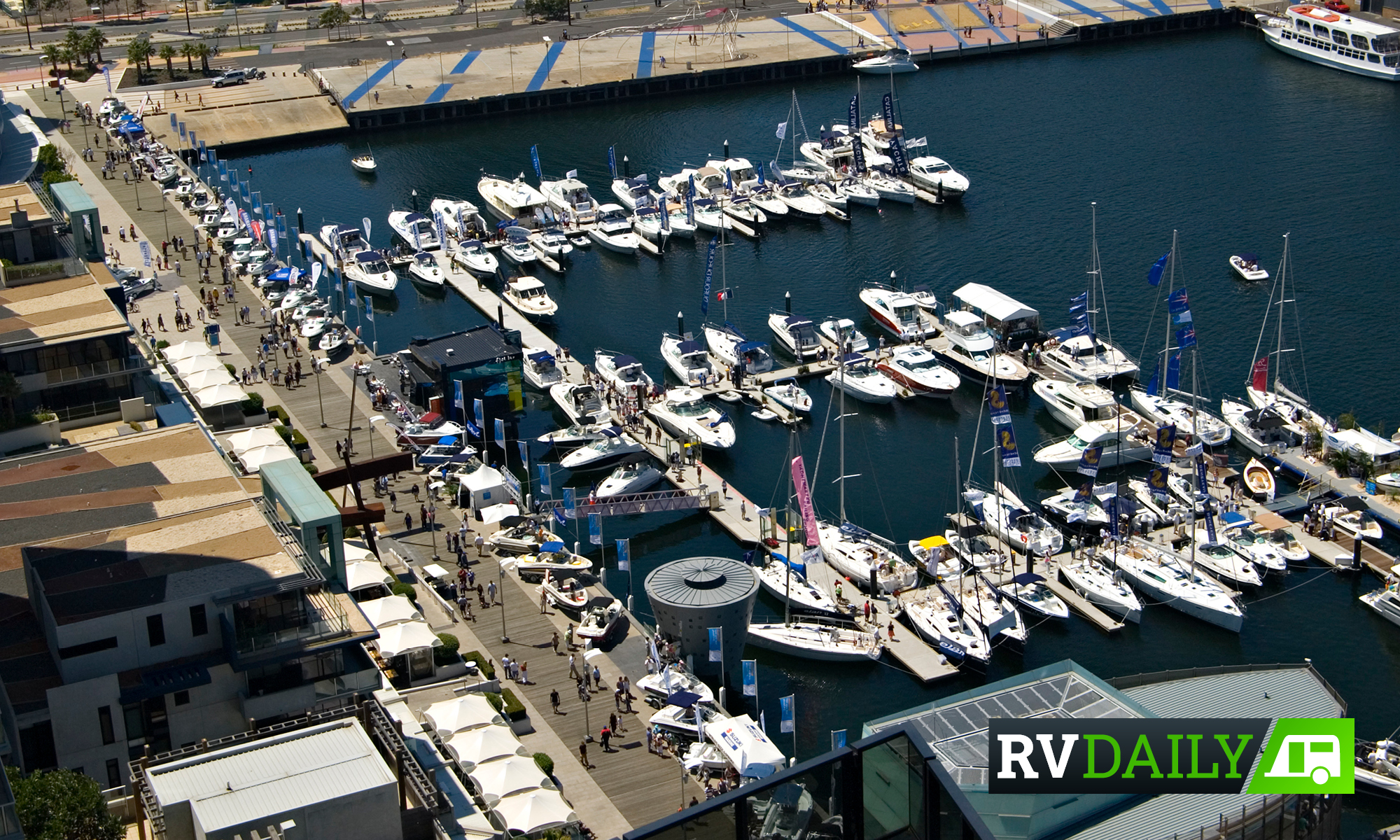 Coffs Harbour, NSW Coffs Coast 4WD, Caravan & Camping Show June 16-17, 2018
This year will mark the 15th anniversary of the Coffs Coast Show, held annually at the Coffs Harbour Racing Club on the weekend of June 16-17, between 10am and 4pm daily. At only $12 a ticket for adults and $6 for kids aged 5-16, it's a cheap and fun day out with more than 100 sites to check out, great food to indulge in, and entertainment to enjoy. Roughly 10,000 four-wheel drive, caravanning and camping enthusiasts come along every year to see what's on offer, so don't get left behind – mark it in your calendar now.
CLICK HERE TO READ THESE IN OUR FREE ONLINE MAGAZINE
Winnellie, NT Darwin 4WD, Boating & Camping Expo June 23-24, 2018
The Darwin expo has it all – the best names in the 4WD, boating, fishing, touring and camping industries will all be clamouring to show you their latest offerings, so start writing that next-adventure wish list. Plus, do you have the Territory's best 4X4? Well, now's your chance to prove it! Clean her 'til she's gleaming and enter the Show 'N' Shine, or lay your pride on the line and tackle the 4WD Criterion Challenge, a short but intense obstacle course filled with mud, sand, rock and inclines. There's a whole bunch of cash and prizes up for grabs – and bragging rights, of course.
Melbourne, Vic RACV Marine 2018 Melbourne Boat Show June 28 – July 1, 2018
Jump aboard Victoria's premier boating event, where you will find a huge range of boats and watercraft from open cuddy/half cabins, hard tops, pontoon cruisers, rigid inflatable boats to top-end luxury cruisers, PWCs and ski and wake boats. There will be tons of fishing gear and lifestyle accessories to check out too! It's a fun day out where you can take part in casting clinics, marine life touch tanks, complete your boat licence test, have a go at the fishing simulators, watch seafood cooking classes and stage presentations from personalities of the boating and fishing world, and get a chance to win a Volkswagen Amarok Dark Label Special Edition, valued at $62,990
Nichols Point, Vic Mildura Great Outdoor & 4X4 Expo June 29 – July 1, 2018
Looking to get inspired for your next outdoor adventure? The Mildura Expo will be showcasing the latest in caravans and camping, fishing and boating, hunting, 4WDs, travel and adventure, as well as pools and spas, patios and pergolas, food and wine, and the list goes on. There will be plenty of demonstrations where you can pick up new tips and tricks, including gold prospecting, outdoor cooking and fishing demos. There's so much going on at this expo that you'll probably need the whole three days to see and experience everything that's on offer.
Wayville, SA Adelaide Beer and BBQ Festival July 6-8, 2018
Beers and barbecues? Say no more. It's basically one big party where you get to enjoy food cooked up on the barbie by some of the country's best chefs, and sample the best South Australian, Australian and international beer and cider, all to the beat of live music. Watch amateurs and pros compete in the Up in Smoke BBQ competition, where teams will be pitting their sauces, marinades and smokers against each other to win prizes. You can learn from the best at masterclasses and Q&As and have a bit of fun at the Beer Bod Wet T-Shirt Championship, Hot Dog Eating Contest, Barber Battles and more.
Birdsville, Qld Birdsville Big Red Bash July 10-12, 2018
This event has the RV Daily tick of approval; we attended the Big Red Bash last year to see what all the fuss was about (you can read about our experience here, http://mag.rvdaily.com.au/rvd/issue018/#27), and we weren't disappointed. The Big Red Bash is a great opportunity to meet thousands of like-minded people in what is possibly the most Aussie setting you can think of – the Simpson Desert. There's the outback concert of course, with a fantastic line-up of true blue artists, and plenty of adventure to be had such as camel riding, dune boarding, boot-scooting, and you can even jump in a chopper to take in the sights from above.