Without too much fanfare, the Isuzu MU-X is a rather formidable mid-sized SUV. With it's essentially unbreakable power-train, full ladder chassis, proper off-road credentials and Isuzu Truck heritage, it's a solid platform for towing duties. With this in mind, and following on the back of our investigations into GVM upgrades in Issue 31, we decided it was time our long-term MU-X got an upgrade to the suspension.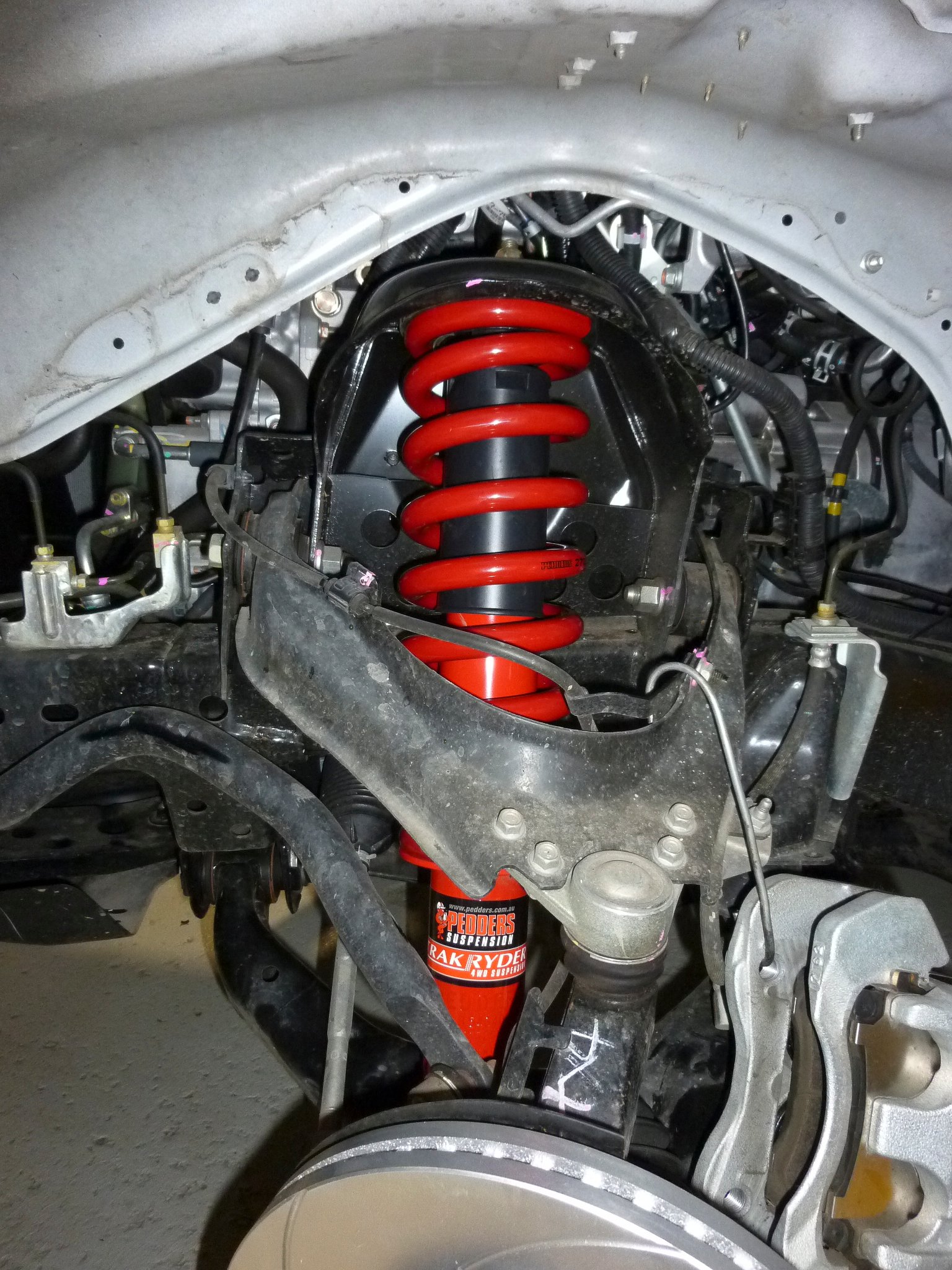 As we discussed in the GVM article in Issue 31, there is a fair amount of 'wiggle room' for a GVM upgrade on the Isuzu platform, when it comes to axle loads, and its ability to actually move around a decent amount of weight. With this in mind, we spoke to the good folks over at Pedders about undertaking a GVM upgrade, what we'd need, and what would suit our requirements.
The folks at Pedders had an 'off-the-shelf' kit that would suit us down to the ground; the GVM+ Kit for the Isuzu MU-X, which gave us in increase of 450kg. The upgrade included TrakRyder shocks and springs all round, an upgrade to the rear bump stops and upgraded strut mounts for the front. Our MU-X was then then federally certified to the new GVM rating of 3200kgs. The job was booked in, and we drove it in and out in a matter of hours, no issues or hassles.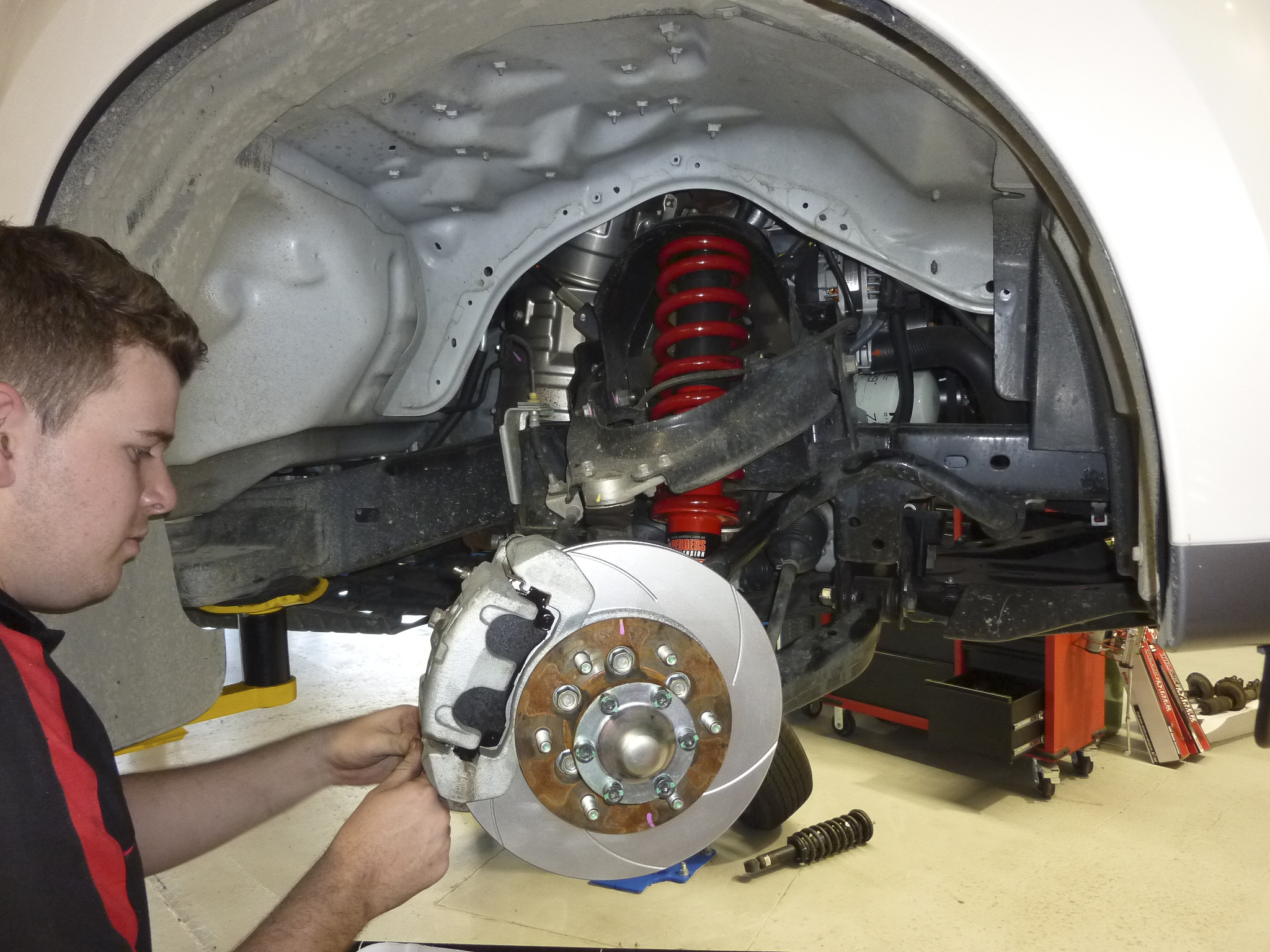 Something well worth keeping in mind, is that a lot of folks will happily upgrade springs to carry more weight, but very few look at upgrading the brakes at the same time. It is the oft forgotten modification when increasing weight, yet is a rather crucial upgrade to help pull your 4X4 up. The Pedders GVM+ Kit comes with a TrakRyder Kevlar pad kit, and they threw in a new set of slotted rotors to help just that much more.
As we spoke about in the GVM upgrade article in Issue 31, the upgrade is fully legal on pre & post registration vehicles, helps us to keep under the GVM instead of over it, and saves our backsides from the insurance company should anything untoward happen while we're out lugging around all of the gear we often do for photoshoots and testing. After having a drive of it, and towing a big van around, I'm glad our MU-X got an upgrade to the suspension, she runs along just that much nicer now.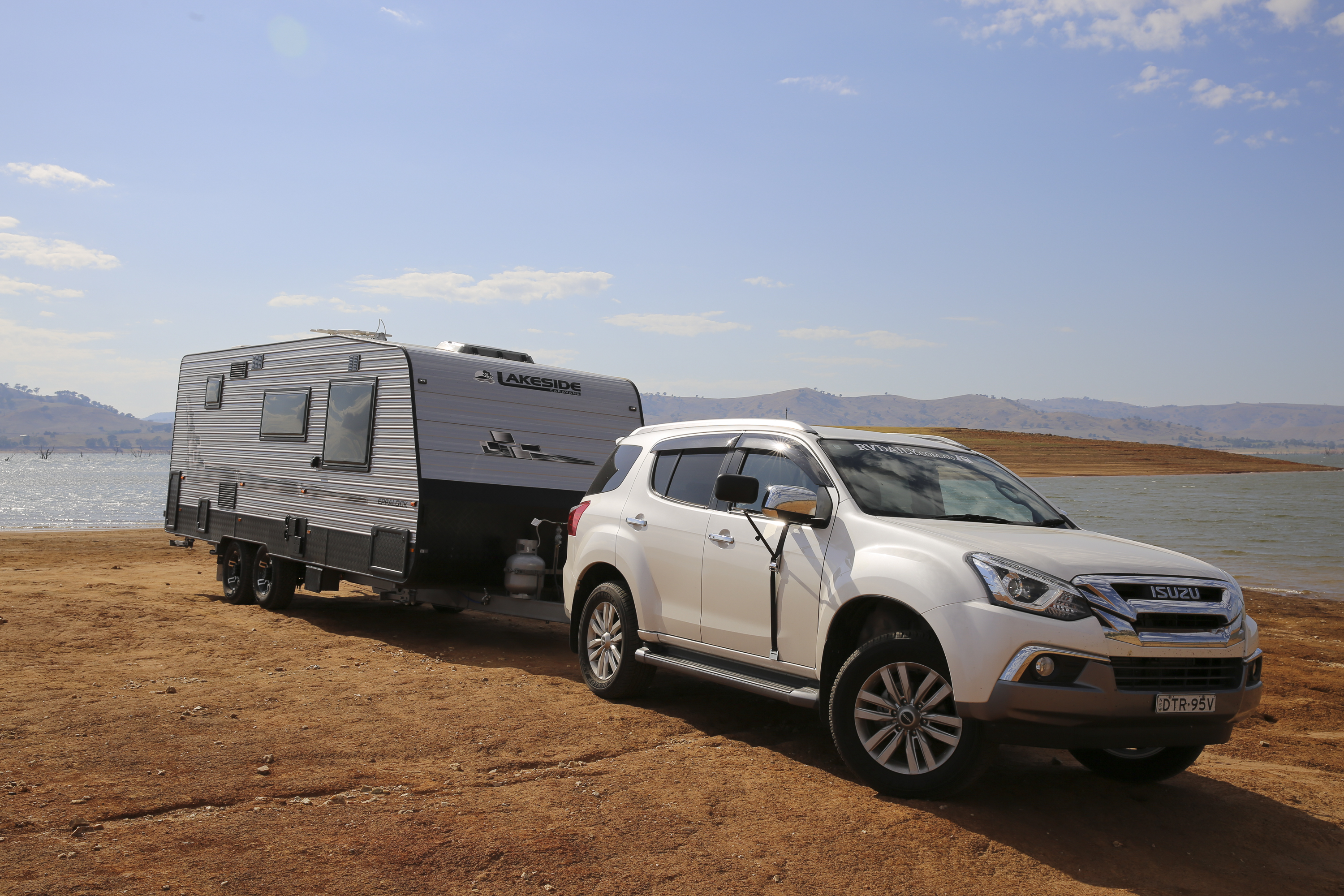 Let us know below if your MU-X got an upgrade too, or if you've been looking into a GVM upgrade kit, and for what vehicle you own.