V6 power and full-time 4WD for the Navara-based Benz
Joining the 2.3-litre four-cylinder powered X-Class ute will soon be a more powerful and more expensive Mercedes-Benz option. It's called the X350d, and will most importantly sport a Mercedes-Benz-sourced engine and gearbox.
We've tested the X250d X-Class already, which uses an identical driveline to Nissan's Navara: 2.3 litres, two turbochargers and four cylinders which produces 140kW @ 3750rpm and 450Nm @ 1500-2500rpm. Although it's a refined driver with decent performance, the tow test revealed that the engine and suspension aren't really up to the task of dragging a full 3500kg.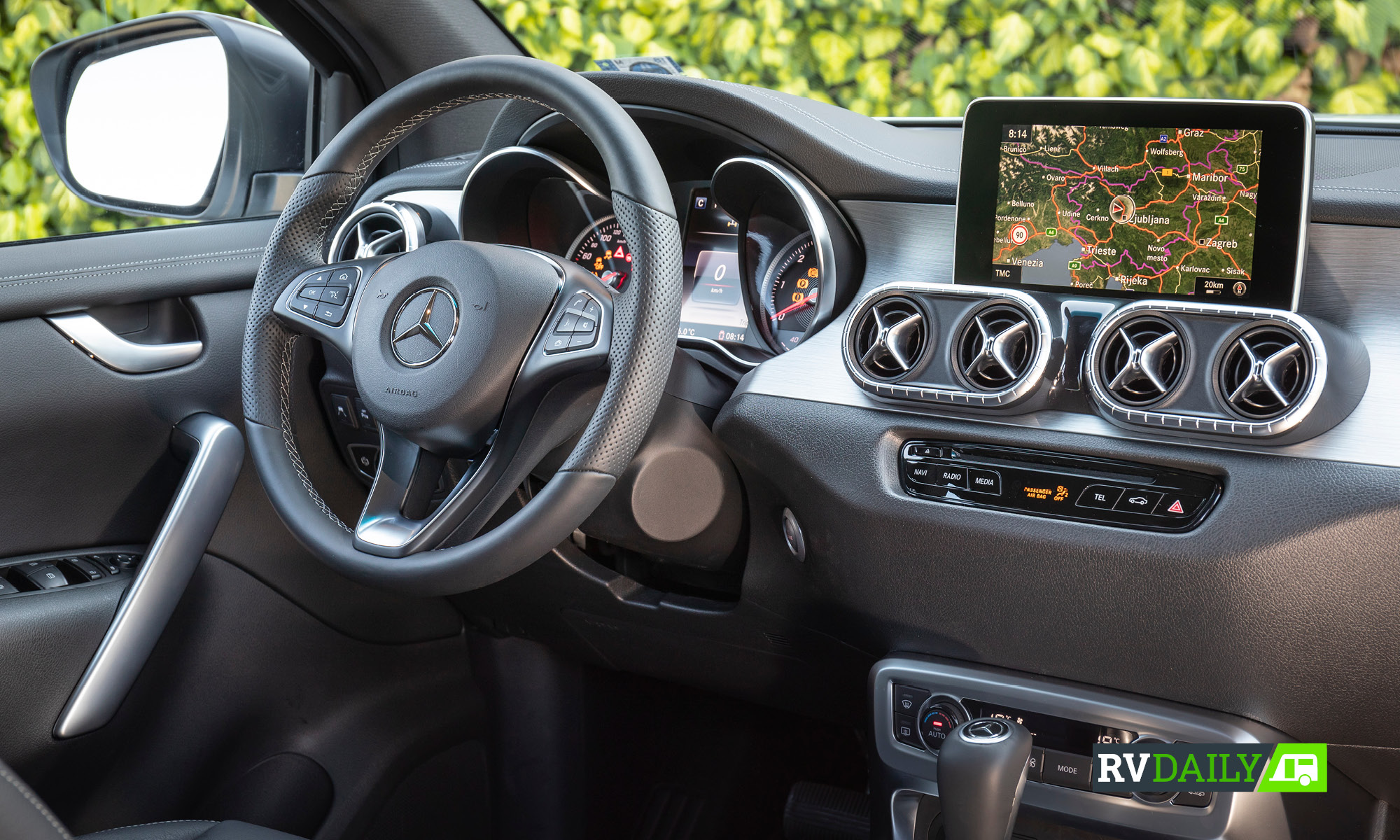 Lower down in the spec levels is also a single-turbo variant of the same engine, which makes 120kW @ 3750rpm and 403Nm @ 1500-2500rpm.
One thing that would make the X-Class a better tow rig would undoubtedly be a few more ponies under the bonnet. And a 3.0-litre V6 is just what the doctor ordered: 190kW @ 3400rpm, and 550Nm @ 1400-3200rpm. You also get a Mercedes-Benz seven-speed automatic gearbox, with full-time 4WD and a low-range transfer case.
The X-Class will naturally go up against the V6 Amarok, which currently makes 165kW @ 4500rpm and 550Nm @ 1500-2500rpm. Unwilling to give up the mantle of most powerful ute, Volkswagen has announced a bump in power for the V6, up to 190kW and 200kW on 'overboost', along with 580Nm.
The V6 X-Class will come in two specification levels, Progressive and Power. And as you would expect, neither option is especially cheap: $73,270 and $79,415, respectively.