The Outback Music Festival Group and the NSW Government have announced a major new festival for Outback NSW, the Broken Hill Mundi Mundi Bash, to be staged from 19 to 21 August 2021.
The Mundi Mundi Bash will bring a stellar line-up of Australian rock legends headlined by Paul Kelly, Tim Finn, John Williamson, Kate Ceberano, Ian Moss, Shannon Noll, the Radiators, Ross Wilson, Vika & Linda, Mi-Sex, The Chantoozies, Marc Gable, Dragon, Glenn Shorrock, Wendy Matthews and Shane Howard to the historic region.
Standing on the red earth of the event site on the Mundi Mundi Plains with the Barrier Ranges providing a rugged backdrop to a landscape that is as vast as it is beautiful, NSW Minister for Jobs, Investment, Tourism & Western Sydney Stuart Ayres was joined by Director and founder of the Outback Music Festival Group Greg Donovan and Australian artist Kate Ceberano.
Minister Ayres said that the Broken Hill Mundi Mundi Bash had been secured for the region from 2021 until 2023 by the Government's tourism and major events agency, Destination NSW.
"When it comes to Australian music royalty, it doesn't get much bigger than this so we're delighted to be supporting this spectacular outback event for regional NSW.
"In addition to the stellar line-up of live performances, the event will also assist in our state's economic recovery by injecting more than $5.4 million into the local community when it's held across the next three years.
"We've already proven that we can host events in a COVID-safe way here in NSW, and we want to continue restoring people's confidence – the more people we can get flowing through to our regions and staying overnight, means more jobs and more tourism dollars injected into local economies," he said.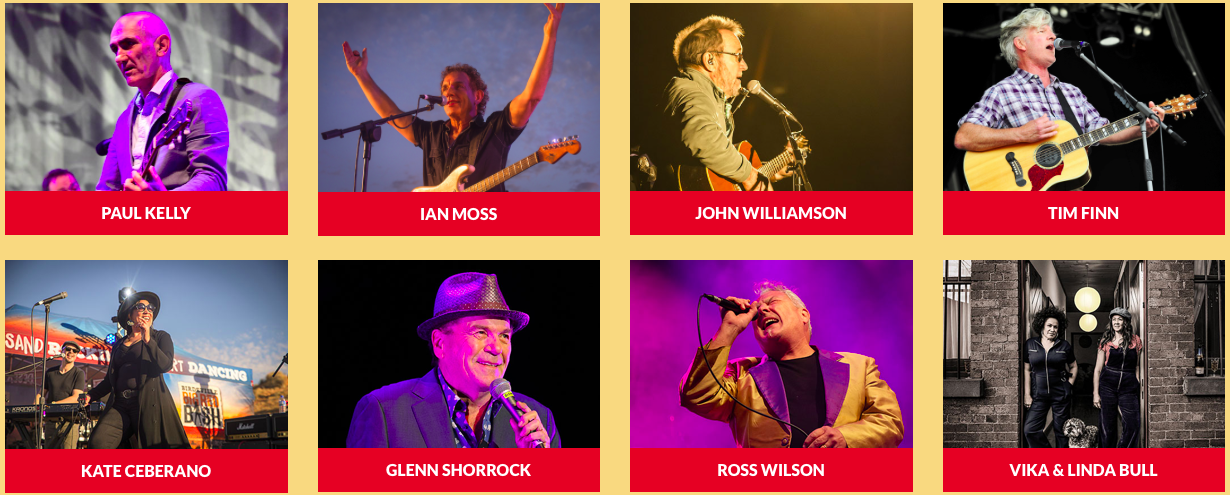 Greg Donovan said, "Like all event organisers we've had the year from hell with COVID, however looking at the silver lining, 2020 has given us the time needed to get the Broken Hill Mundi Mundi Bash off the ground. It's an event we've been planning and looking at for several years now, and we thank the NSW Government for their partnership which will allow us to successfully run the Broken Hill Mundi Mundi Bash for the next three years. We couldn't be more excited!"
On her visit to Broken Hill today multi-ARIA-award-winning performer Kate Ceberano said, "I'm thrilled to be invited to this auspicious launch for the first Broken Hill Mundi Mundi Bash. I'm sure the event will become a yearly pilgrimage for lovers of live music. It will be such a great opportunity to be with the families (and their pets) under the beautiful starry NSW skies of Broken Hill, in the cradle of the Barrier Ranges on the Mundi Mundi Plains. Nature at its best! And great Australian artists will provide the soundtrack to this epic experience."
The new three-day event, which will be the biggest event ever staged in Outback NSW, is an all-ages and dog-friendly festival offering up a uniquely Australian destination adventure for families, grey nomads, camping and caravanning enthusiasts and intrepid travellers.
A total of 20 acts will be on-stage at the inaugural Broken Hill Mundi Mundi Bash. In addition to the music line-up, the event will also feature a jam-packed program of outback activities – from a Nutbush City Limits World Record dance-off attempt (the current record of 2,330 boot-scooting revellers is held by the Big Red Bash) to comedy and outdoor film screenings, scenic helicopter flights, camel rides and the charity initiatives such as the 'Mundi Mundi Undie Run' fundraising for the Royal Flying Doctor Service. The rich history, museums and art of Broken Hill and Silverton, the stark natural beauty of the region and a glittering night-sky renowned for stargazing round out the offerings of the new bucket list event.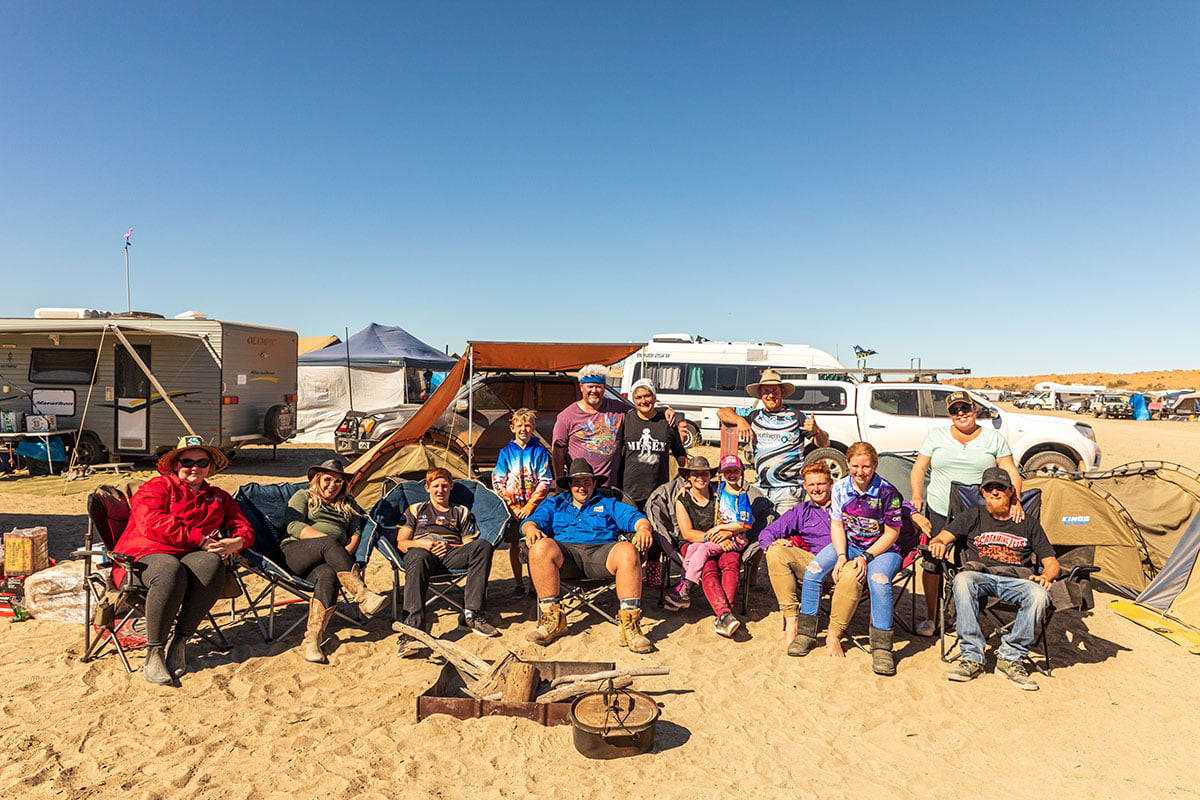 The Mundi Mundi district is iconic and such a scenic outback location to visit. You can experience the atmosphere where the Mad Max movie was located," added multi Golden Guitar and ARIA-award winning performer John Williamson who celebrates 51 years in the entertainment industry in 2021.
With tickets set to go on sale on March 23, the Outback Music Festival Group are confident the 10,000 capacity Broken Hill Mundi Mundi Bash event will sell-out fast.
"The Birdsville Big Red Bash event sold out in record time for the 2020 event, and we had a huge waiting list of people wanting to source tickets. When the Big Red Bash event had to be cancelled last year because of COVID nearly all of those ticket holders opted to hold onto their tickets to attend this year. This backs our gut feeling that the demand is there for remote outback events," added Greg Donovan.
"We're thrilled to have John Williamson performing at both our events this year. Our very first Bash event started in 2013 with John performing solo with just a speaker and a mic on the side of Birdsville's 40 ft Big Red sand dune. And here we are eight years on with him part of our biggest ever line-up – and in a year that we are able to launch a new event. It seems fitting that he will perform at this inaugural event," said Donovan.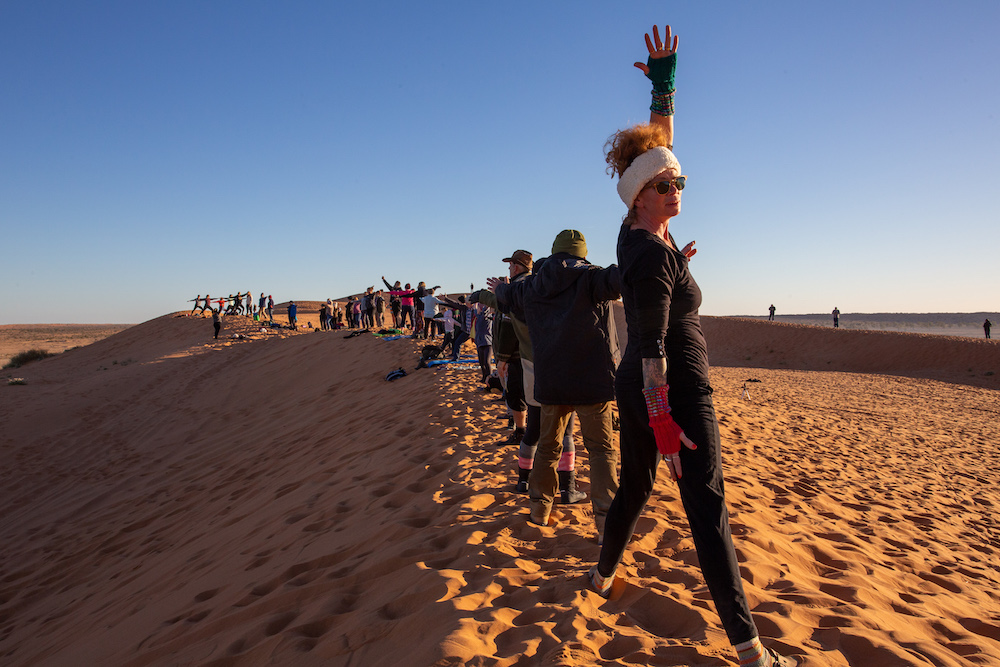 The historic Mundi Mundi Silverton region is famously where the post-apocalyptic world in the opening scenes of Mad Max 2 was filmed, along with key scenes for Priscilla Queen of the Desert, and where comedian Jimeoin's film The Craic was set.
"While the Mundi Mundi Plains location is rugged and remote, it is also incredibly accessible with the sealed road leading right up to the event site – ensuring those looking for a unique outback camping or caravanning experience can attend without needing hardcore off-road 4WD vans, campers and cars. You will be able to throw in a swag and drive a little hatchback out, or at the other end of the scale drive a Winnebago or tow a non-off-road caravan right into the event site," said Greg Donovan.
The Broken Hill Mundi Mundi Bash can be accessed via road vehicles, scheduled and charter flights, bus tours and via train.
The event will be BYO alcohol for both the campsite and concert area and ticket holders are also permitted to bring their own food. There will also be a large range of food vendors selling both hot and cold food and non-alcoholic beverages at the event.
The Broken Hill Mundi Mundi Bash also has dog-friendly camping and concert areas and children aged 11-and-under will also able to attend the event for free.
The festival site is a huge 2 million square metres. The Outback Music Festival Group are working with NSW Health on delivering a COVID-safe event and will continue to monitor COVID developments on an ongoing basis.
For more information visit www.mundimundibash.com.au
What: 2021 Mundi Mundi Bash
Where: Belmont Station, on the Mundi Mundi Plains 9km north of Silverton, and 35km north of Broken Hill
When: 19 – 21 August 2021
Tickets will go on-sale from 23 March 2021