Long-term review: Redarc RedVision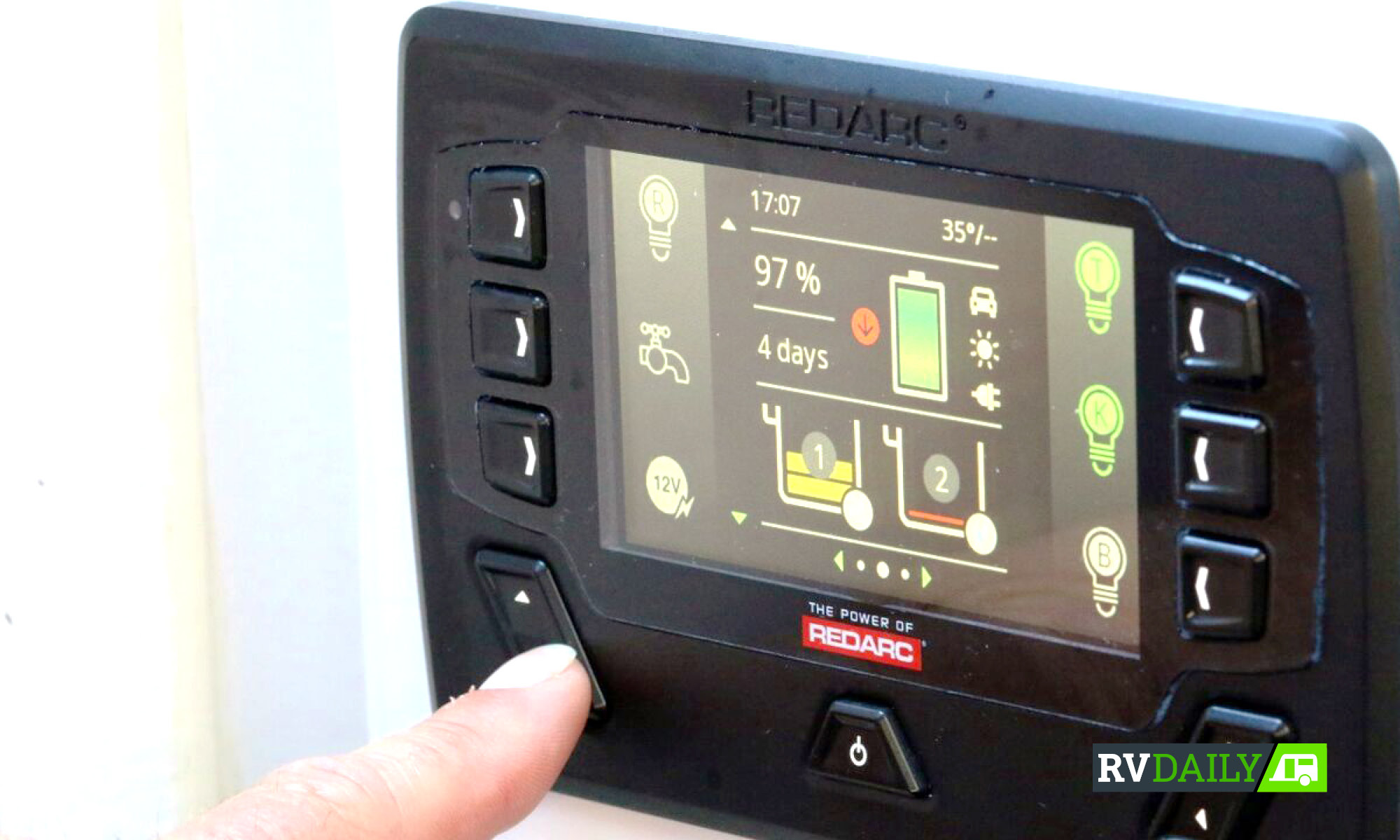 After 12 months in our camper, are we still hooked on Redarc's  RedVision TVMS?
It's been a year since we participated in Redarc's RedVision user-testing program when a unit was installed in our camper. We've since had it in the Kimberley's heat, corrugations and red dust, sub-zero temperatures in NSW's Gloucester region, and everything else in between. Our unit (originally released as the Redarc TVMS) was one of the earlier engineering test units that was later replaced with a full production model, which had been given some upgrades. Before letting you know how it went, if you've missed the original RV Daily scoop when we first took a look at RedVision, you'll find more info here.
UPGRADED DISPLAY
We originally found the display on our test unit a bit difficult to see in bright sunlight, which we're pleased has been addressed in the full production unit. Brightness levels can easily be adjusted for day-time running, and there's a clever night feature that adjusts the brightness levels automatically in low light which helped detract the bugs.
PHONE APP
We'll be the first to admit we didn't think we would use the app, but funnily enough found it an excellent feature after a little getting used to it. We were actually so impressed, both of us added the app to our phones. We treat the app very much like a remote control that's used for TV, stereo or air conditioner, but this one provides real-time data for 12V electrics, information on whether you're charging or draining power, plus a whole lot more.
Among the RedVision features are two temperature probes which come with the unit, and we placed one inside our camper's fridge and the other inside the camper. Using the phone app, we could easily see the running fridge temperature at any time, even when the camper was completely closed up. Now that's cool (pardon the pun).
The app also made turning lights on and off so easy at camp. Neither of us could complain when we could simply turn the heater on and off using the app, all while we're both tucked up in bed on those brass-monkey winter mornings. Yes, it might be a little over the top, but why not.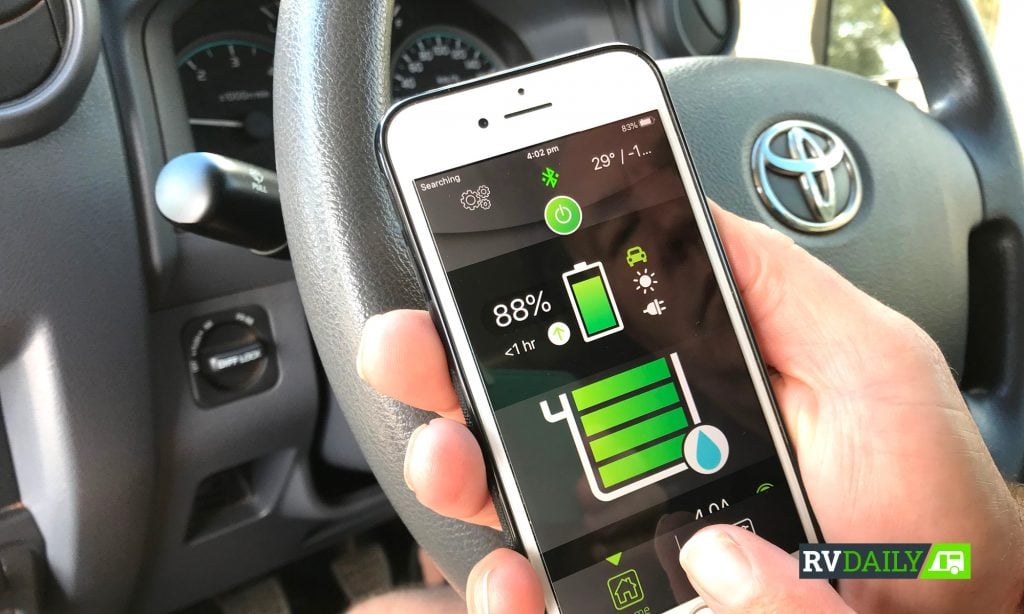 DISTRIBUTION & FUSE BOX
You could assimilate this to something like the "black box" for RedVision, and you generally wouldn't need to go anywhere near it in normal circumstances. But if you blow a fuse like we did after plugging in a friend's old-style cig plug extension cord into a camp light, we appreciated that manual fuse fault finding has become a thing of the past. The distribution box highlights the blown culprit by nicely lighting it up for you. The app also indicates the blown fuse by indicating the circuit had a problem, which we thought were great features.
With our type of remote touring and having introduced all these RedVision electronic smarts into our camper, we naturally experienced a little trepidation when we've previously used a simple switch for turning accessories on/off. This anxiety was quickly alleviated when we learnt there's an override switch for each circuit if for any reason we wanted to bypass the electronics in the box. Not that we did, but it's a fail-safe solution if for some reason the computer failed.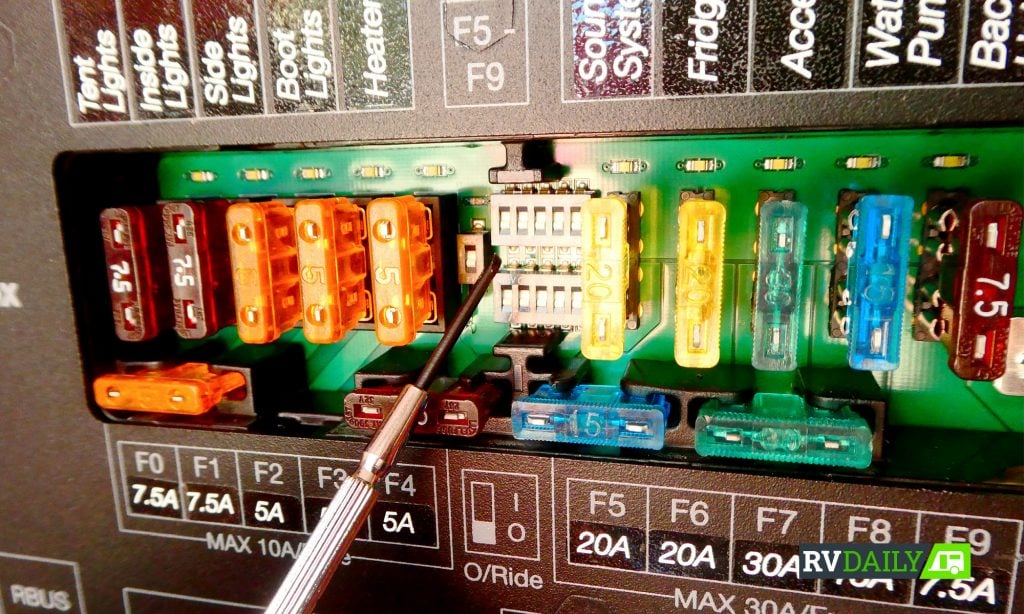 LAST WORDS
At the launch of RedVision, it was only available to caravan and camping manufacturers and came pre-loaded to suit their models. It's now available to the general public with a level of customisation to suit your own individual circumstances.
There's little doubt the Redarc RedVision has simplified the monitoring and managing of our 12V power, solar panels, water tank levels, lighting, heating and much more. And having the information available simply at our fingertips means we're able to make any adjustments easily. With this level of automation continuing to make our time on the road much easier, we still don't think we'll be handing it back any time soon.
RRP $POA