Lithgow is marked by many travellers as a pit stop in either direction over the Blue Mountains. Pull in with the RV and see what you've been missing
Certainly, on the Sydney side, I reckon thousands of people think the Blue Mountains stop at Katoomba, or even Leura, as any weekend trying to find a park or a café seat will illustrate. It's like that view out at the Three Sisters is actually the end, the Land Before Time; impenetrable bushland through which the highway cannot pass. For those that realise it does, on many school holiday jaunts west (and return) they use the McDonald's on the Great Western Highway at Lithgow as a rest stop, and possibly the servo alongside. Makes sense.
The more curious may have made their way to Lithgow's Plaza shopping centre to visit Coles, or Target for some needed holiday item. There are up to six town servos to choose from, plus a Supacheap, a Repco, any number of auto repairs, electricians and tyre outlets, and the bamboo fibre work socks at R&K Workwear on Main Street are just the best things to slip inside your boots! Main Street is a long thoroughfare of some superb heritage frontages, verandas, and here and there a nod or a G'day in small town fashion. There are carparks but you'll be better leaving the van either at your camp (more on those in a minute) or find a handy side street if you want to tow into town while you grab what you need.
While doing that, street names on the map will give you an indication of Lithgow's industrial heritage: Ferro, Ordnance, and Enfield for instance. Lithgow is not only a mining town, it's the home of the Small Arms Factory, a facility that while a small portion still deals with bang producing items, the legacy is that Lithgow armed much of Australia's and Allied forces from its opening in 1912. The current museum is crammed with firearms of all types as well as proudly retelling its story entrenched with Lithgow's.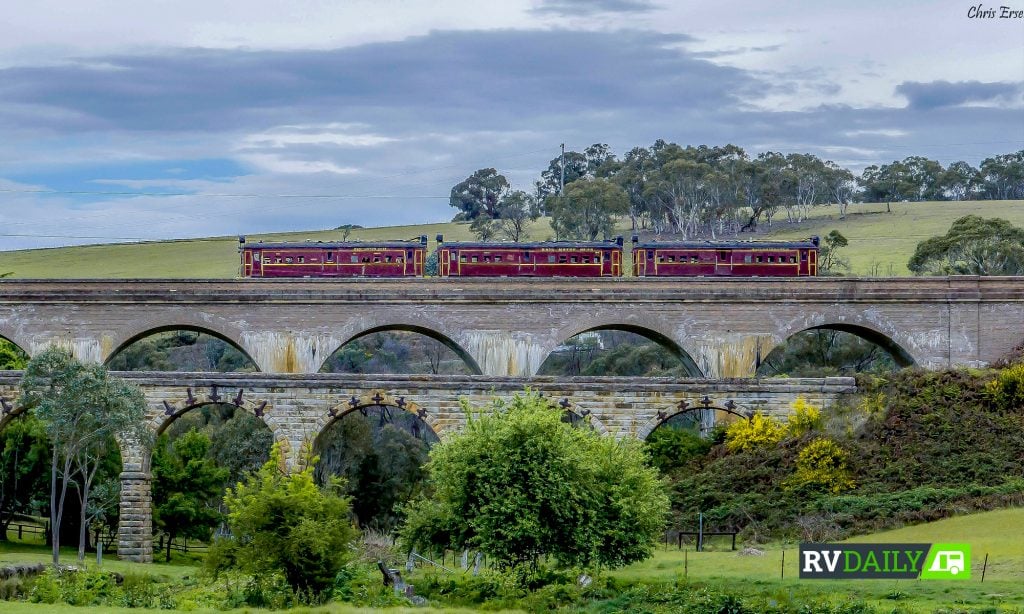 Mining is still here, though on a lesser scale. Industrial evidence is everywhere, from the rail-borne mining cars on the drive in from the highway to the stark tower at Blast Furnace Park and the State Mine Museum towards the side of town that backs up against the mountains. And then there's the rail links. Not just the current main line, that is hopefully to receive the new trains from Sydney and replace the aging if comfortably familiar V-Sets, but the Indian Pacific and the energetically named Bathurst Bullet. The lamented Zig-Zag looks like it's making a comeback.
In addition, Lithgow is host to numerous train events throughout the year. Steam trains make their way up from the NSW Rail Museum at Thirlmere and take hundreds of visitors out to Bathurst, and the newly-opened Rail Heritage Precinct at Kandos and Rylstone. The rolling countryside surrounding nearby towns of Rydal and Tarana through which the steamers chuff feature lots of vantage points to see the trains in idyllic backdrops that make it a huge draw for photographers as well as train buffs.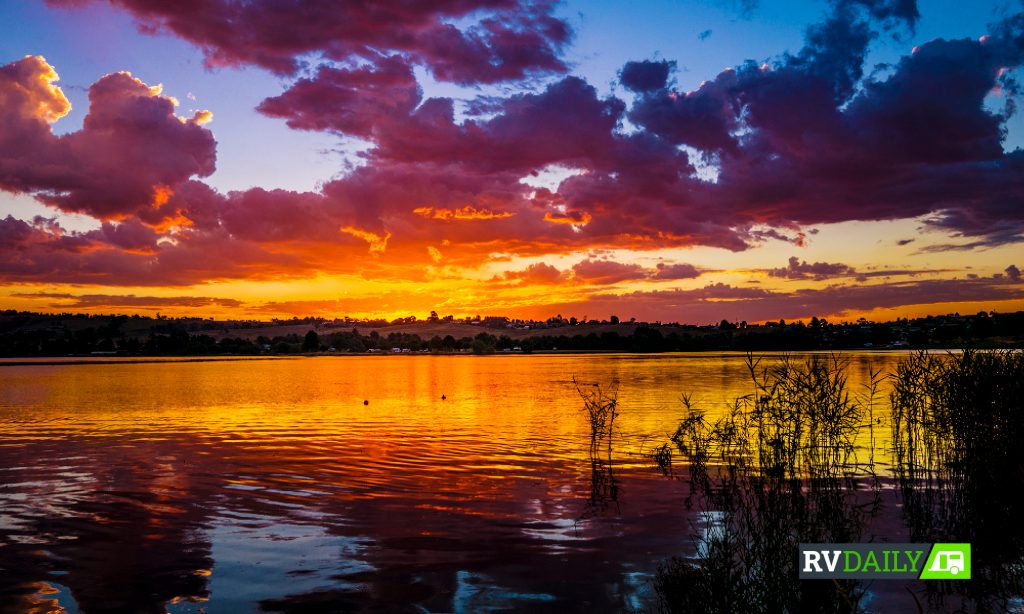 This is idyllic touring country. In any shape or form you want. Head to the Visitors Centre – the giant miner's lamp on the Great Western is a giveaway to its location – and discover a route to suit you. Trail bike riders have flocked to the local state forests for years; four-wheel drivers do the same and out into Gardens of Stone National Park for spectacular backdrops of towering cliffs and rock pagodas.
You'd think something that's wider than the Grand Canyon wouldn't be hard to miss but it is, for those that head west at Tunnel Hill and don't take the Mudgee Road. The Capertee Valley is vast, just viewed from Pearsons Lookout on the Mitchell Highway but the best way to experience the majesty is to tour down through it. Capertee is a hamlet with a great, well known pub and the general store has a very nice café and fuel for your vehicle too.
Make a right here and the road (latterly dirt) takes you on a tour of the Capertee Valley until you reach the old shale mining site at Glen Davis. It's an odd spot. And can be blisteringly hot, too. A motley collection of houses, an Art Deco boutique hotel of all things, a camping area with shade and toilets plus a locked gate that keeps you out of the mine site ruins unless you book a two-hour tour on a Saturday (02 6379 7380). If that means you're staying on there's also an amazing national parks camp nearby at Coorongooba with dirt-road access. It's a similar situation at nearby Newnes, and the wonderful Wolgan Valley.
Heading back to Lithgow, there are numerous options for places to park the mobile accommodation. The Lithgow Tourist and Van Park is very close to the Visitors Centre and is also adjacent to the spectacular twin viaducts that make the aforementioned steam train events a scene stealer. Over at nearby Lake Lyell, the Recreation Park offers lakeside camping and boating and fishing opportunities and is a popular summer family camping choice.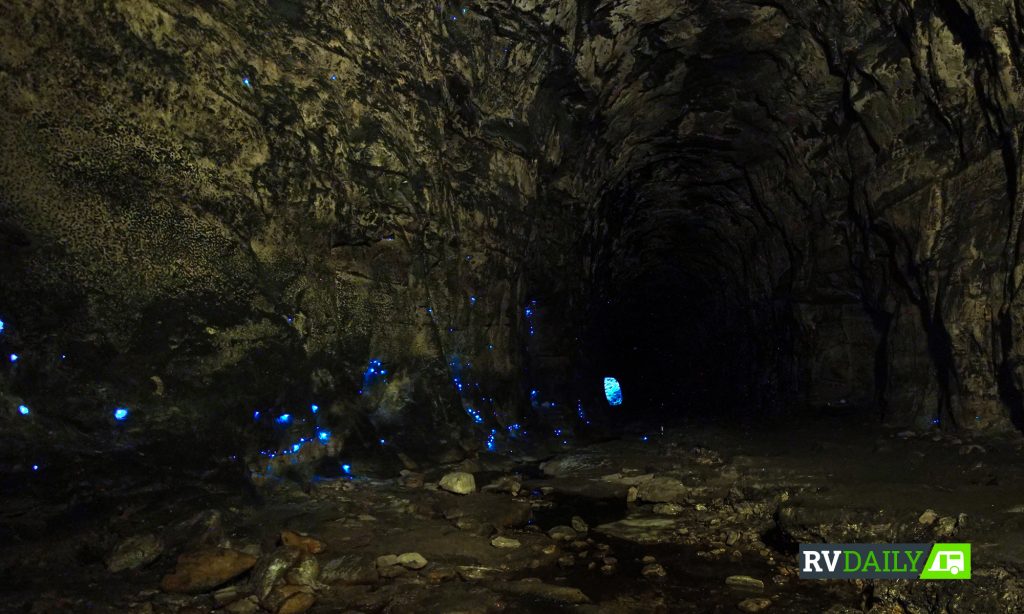 A few kilometres west of Lithgow is Wallerawang and the 48-hour free camp at Lake Wallace, with plenty of room, a dump point and facilities block. It's seen as a fantastic local amenity and your patronage of local businesses is much appreciated by the locals. Lake Wallace is the scene for the NYE fireworks around the valley and an event that makes a great camping experience.
Lithgow has a busy events calendar, amid many local and country shows, and an arts scene. The latter is celebrated during Lithglow in May with illuminated buildings and attractions, plus the town goes very big on Halloween. That's a weekend where dress-ups is a must-do and Main Street is closed off for a family fun evening with music and food. For 20 years Ironfest has been held in Lithgow's showgrounds. It's huge. It's also dress-ups but it's also serious re-enactment, jousting, period battles and takes a theme each year – 2019 is Once Upon a Time.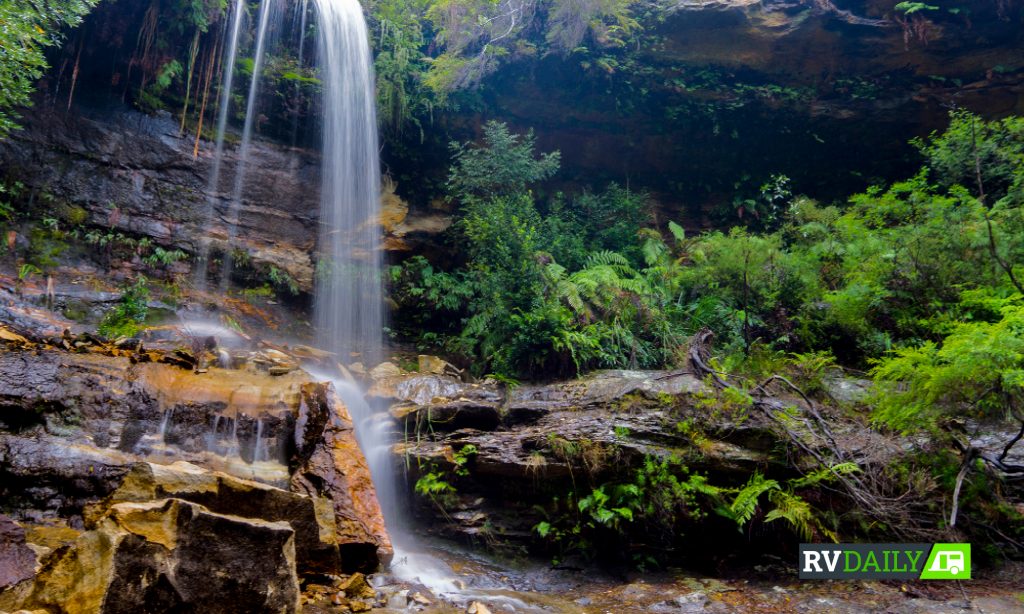 Lithgow's location makes it an ideal base. It's easy to unhook and explore the interesting town, or the goldfield history to the west, and indeed even head up over the mountains to Katoomba, and the scenic lookouts among the crowds before retreating to your RV in a choice of camping options.
So make it a destination, or if you must have a burger on the highway order it with a side, a side trip that is – it's a great lifestyle choice.
DESTINATION DETAILS
Lithgow Visitors Information Centre
Lithgow Tourism
Ironfest
Lithglow
Lake Lyell Camping
Lithgow Tourist and Van Park
Lake Wallace, Wallerawang
Lithgow Mine Museum
Small Arms Factory Museum
Transport Heritage NSW