In this month's letters to the editor, or in this case, the acting editor, one eagle-eyed reader spotted a slip up we made with some measurements. Another had an interesting question about the Swift Hot Water System and the third quizzed us about our review of the Toyota Landcruiser DCS Lithium battery conversion.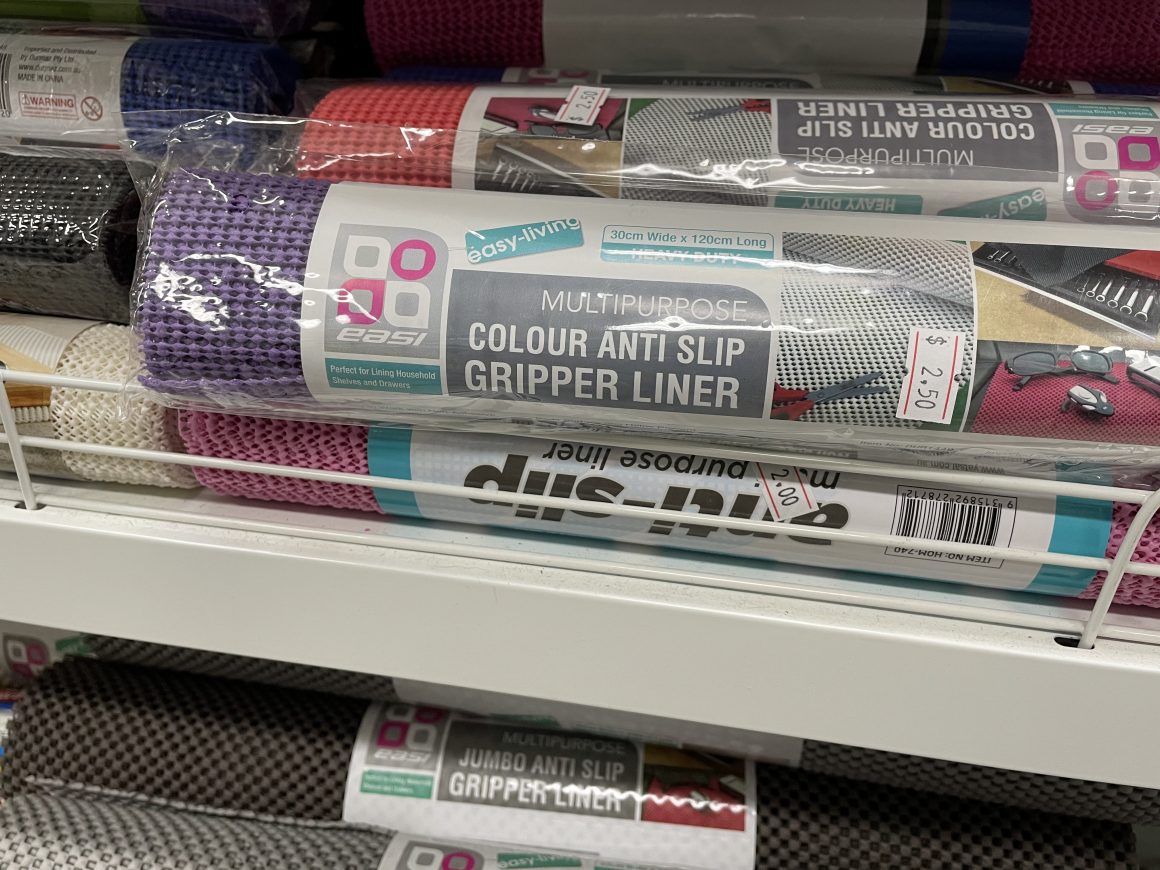 Re: 7 Essential Bargain Items – Drawer Liners article:
Hi Pat and the editorial team. In the article, you wrote "One easy solution is to line them with rubber matting. You can buy rolls of this stuff from just about anywhere and prices definitely vary. I was quite surprised to find rolls of the stuff at the local bargain shop for the princely sum of $2.50 per roll. Each roll is 30mm x 120mm which should be sufficient to line several drawers." Maybe the article is getting millimetres and centimetres mixed up? Cheers. Trevor
Hello Trevor. Yes, you are quite correct. There was an error in the article as you pointed out. I'd like to say we throw in these little mistakes from time to time to keep our audience on their toes but, that is not the case. I have now changed the article to reflect the measurements in cm, not mm. Thanks again for alerting us to the error.
Concern over Swift HWS Anode:
Good Morning editor. We have a Swift hot water system in our caravan. We can't find details on changing the anode. They say it's a stainless tank and rarely needs changing but we would like to check. We have no paperwork on it. It's a 240-volts and gas system. Regards Glen
Hello Glen. The Swift hot water system is quite different to the more well known Suburban unit in that it does not require a sacrificial anode to prevent the water tank from corrosion. As you pointed out, the Swift unit has a stainless steel tank that is corrosion resistant. The Swift unit does have an anode inside the water inlet but it is there for a different purpose.
According to the Swift manual "The appliance is fitted with an anode to protect against bacterial corrosion. It does not need to be changed like a traditional anode because it is only there if you accidentally fill up with unsafe bore water."
The manual explains the reason for this is in Australia bore water can harbour a particular bacteria that can eat through metals particularly in North Western Australia and across the top end. I can't say I've ever heard of this particular bacteria before but a quick search on the internet shows they do exist.
From my perspective, we have travelled all around Australia with a Swift HWS in our van for the last 6 years and it has never needed to have the anode serviced. We filter all the water that goes into our van, further reducing the risk of contamination. If you are still concerned about it, I suggest you have it checked by a plumber or caravan repairer familiar with the Swift unit.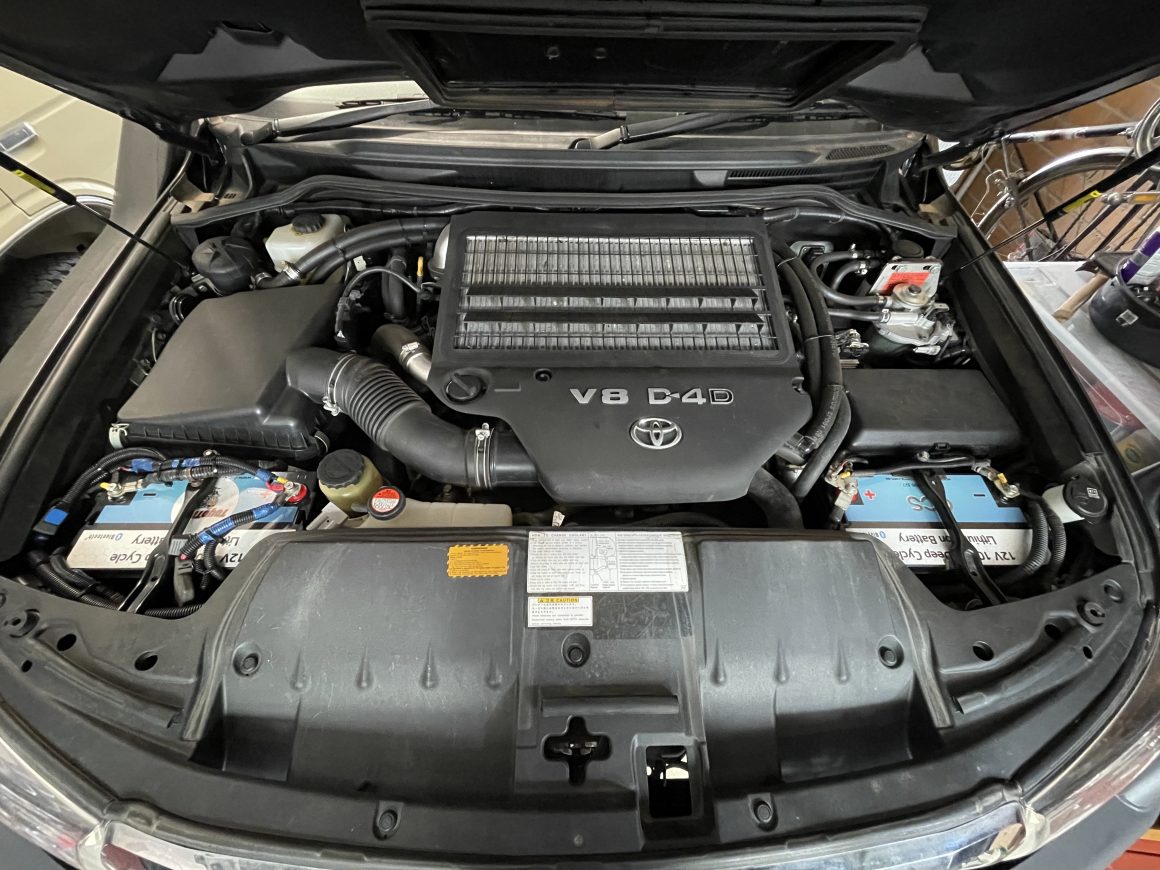 Re: Product Review – DCS Under Bonnet Lithium Dual Battery System
To the editor. I have just been reading your article/ad on DCS Lithium battery installation in what looks like a 200 Series V8 Landcruiser. The author refers to installing two 100amp Lithium batteries in the context of one for starting and one for running accessories. I thought these Landcruisers require two starting batteries? I don't own one but a friend who does had to install an auxiliary battery in the rear cargo area to use for fridges etc as he could not use the second starter battery for that purpose? Can you discuss or advise me, please. Kind regards. Garth.
Hello Garth. You are correct regarding the 200 Series Landcruiser battery setup however there is a little more to the story.
To the best of my knowledge, all 200 Series Cruisers up to the MY-13 model came with two starter batteries connected in parallel. I've never been able to find a definitive reason for this except that it may have been a requirement for Toyota markets with extremely cold temperatures. Certainly nothing like what we experience in Australia.
As a result, many owners sever the link between the two batteries and install an isolator between the two so that one becomes the starter battery and the other the auxiliary. One of the standard batteries was quite capable of starting the engine without any difficulty. In fact, I ran my 200 Series with the standard batteries in this configuration for three years before I upgraded the batteries to larger capacity units.
Now, when the 200 Series was updated in 2015 to the MY-15 or current model, it actually shipped with a single starter battery.
Interestingly, the DCS system we featured recently actually goes back to the original setup where the two batteries are connected in parallel without an isolator. This has two benefits.
You now have two batteries starting the engine with more than enough capacity for the task. This spreads the load and just adds to the batteries' longevity.
You can take full advantage of having 2 x 100ah batteries for powering your 12-volt accessories such as a fridge or inverter.
There is virtually no risk of flattening the batteries as there are now two layers of protection.
The supplied Victron Smart Battery Protect unit cuts the power off when it reaches a pre-programmed level and ensures the batteries have sufficient capacity to start the engine.
The batteries' internal management system cuts the power off before a deep discharge damages the internal cells.
I know a lot of owners such as your friend with the 200 have been advised not to separate the standard batteries. I can imagine Toyota service personnel may well offer that opinion. Before I did mine, I spoke to several auto electricians and knowledgeable owners. I definitely have had no trouble with either system.
Oh and for the record, the feature was not an advertisement. I actually did pay for this conversion myself and wrote it as a genuine review.
Write to RV Daily
Here at RV Daily, we would really like to hear from you. Give us your opinions about our articles, good or bad. You can also tell us about the adventures you have in your RV, the places you've been and the sights you've seen. If you have recently purchased an RV or you have built/renovated one yourself, send us the details and we will share them with our readers. Finally, if you have any ideas for future articles in RV Daily, please let our editor know so we can continue to bring you the stories that you want to read.
Safe travels.

To have your say, all you have to do is write to the editor at sayhello@rvdaily.com.au.