Jacksons Carry Me Camper introduces a dual-cab, hard lid, slide-on camper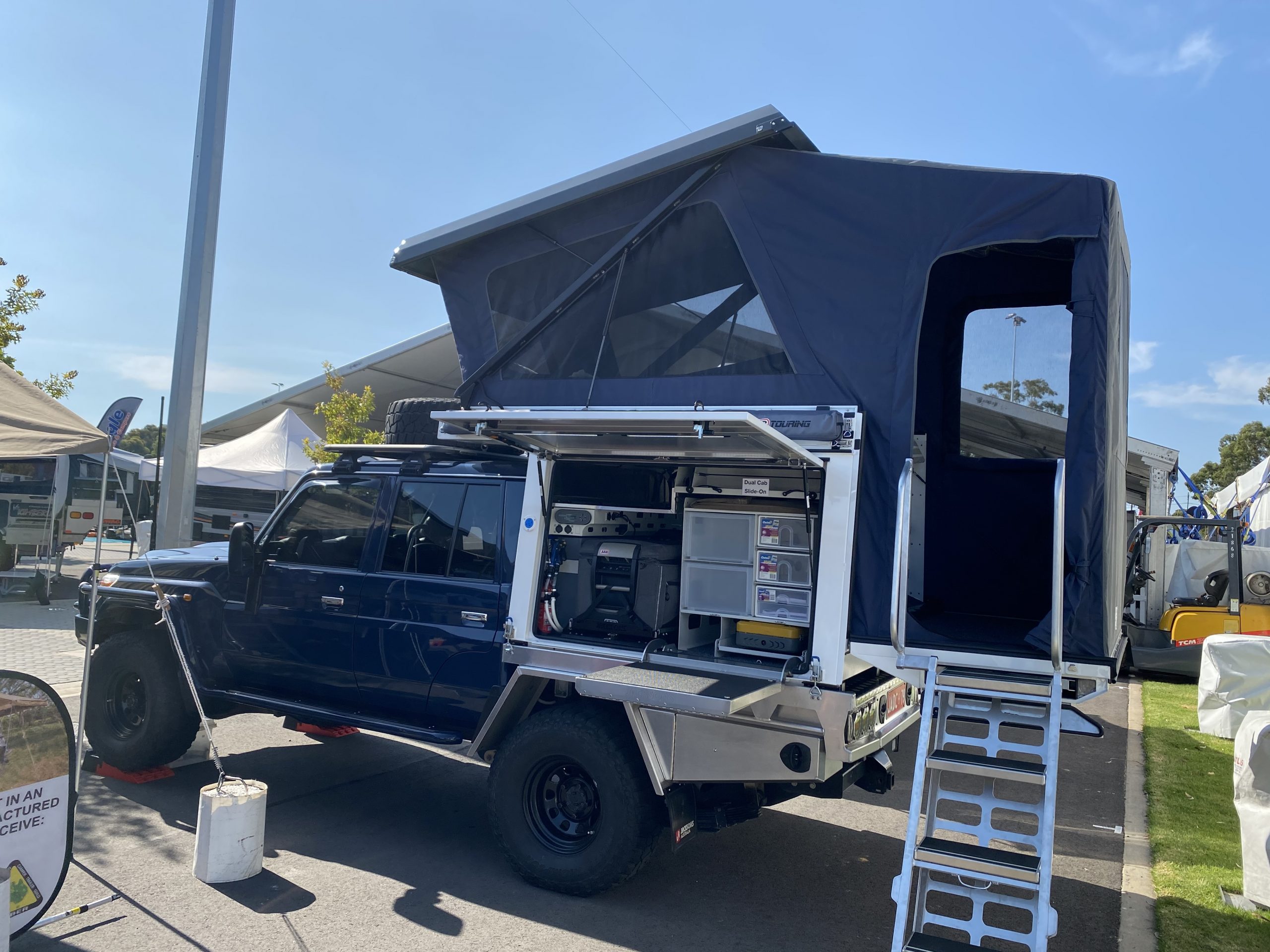 Jacksons new dual-cab hard lid camper features a unique two-stage roof concept
Words, images and video Grant Hanan and Linda Bloffwitch
The new design follows many of the features and innovations of Jackson's single-cab, hard-lid camper, with this new model fitting onto the ever-popular dual-cab range. Jacksons expects the new dual-cab version to suit a variety of dual-cab owners as the camper is compact, lightweight and spacious and can be fitted out to suit an individual's needs.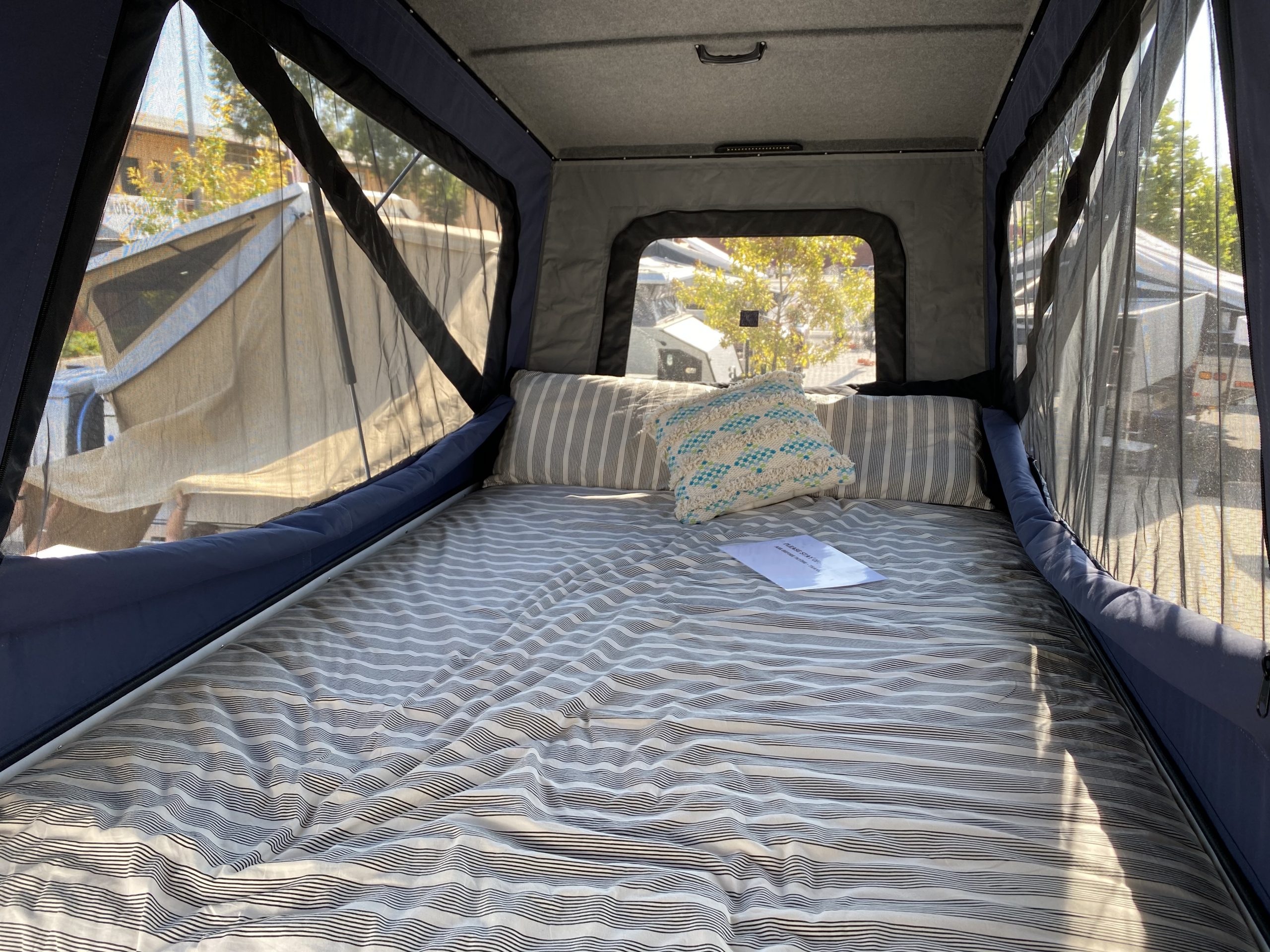 Jacksons says its slide-on campers are quick to set up, taking just a minute or two. By unlocking a series of latches and positioning the self-levelling steps on the tailgate, gas-filled struts will do the work to lift the roof. Some tension poles are then positioned in the large change room area, and the job's done. Large windows provide ventilation in the bed area which has a 140mm innerspring mattress, and dual switched LED lights and 12V/USB charging sockets. A standout in this area is the unique two-stage roof which offers abundant headspace. Other features include slide-out drawers at the foot of the bed and space under the bedhead area for storage, and there's a portaloo/access hatch to the canopy.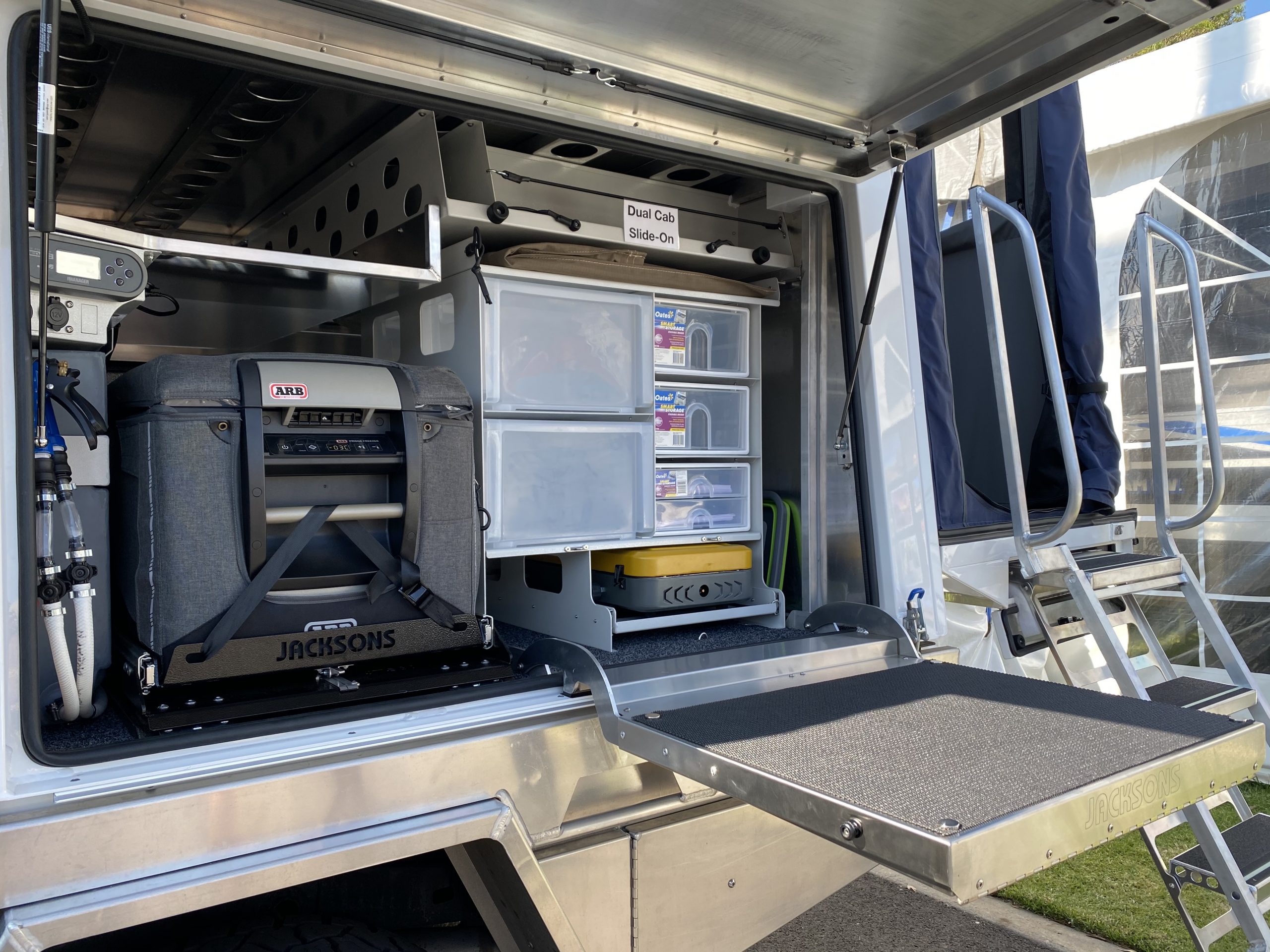 Lightweight products have been used throughout and heavier items like a fridge, two 54-litre water tanks, the 100 A/Hr Lithium battery and BMS are all located close to the front. Jacksons says it's taken a simple approach to the electrics and kept them straightforward. A range of 12V and USB outlets have been included. A 250-watt solar panel mounted to the roof is an option.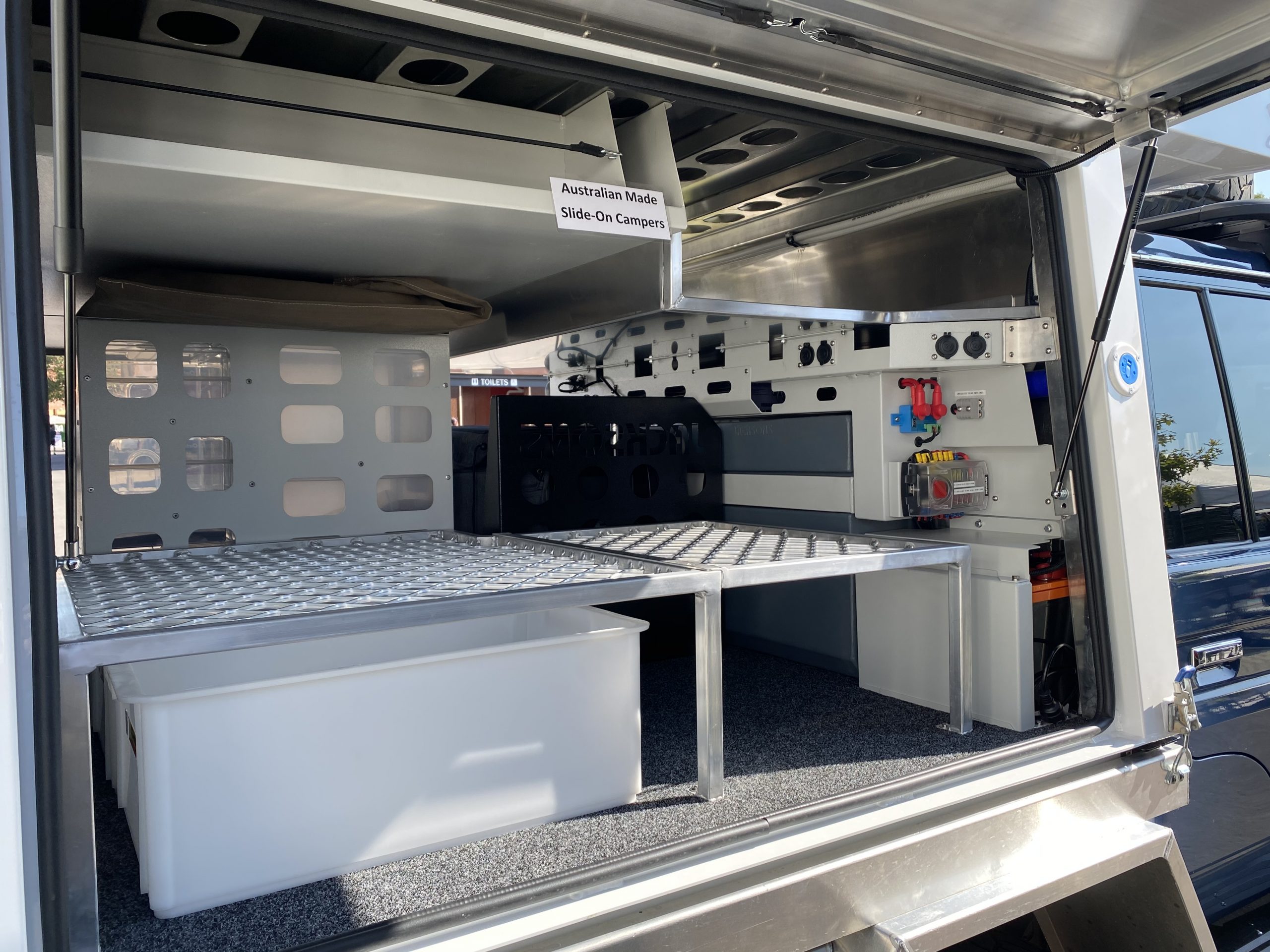 Features in the kitchen area include lightweight plastic style reinforced pantry drawers, an area for condiments and a gas cooker on its own slide-out. The opposite side of the canopy can be customised and has been left open to accommodate larger items.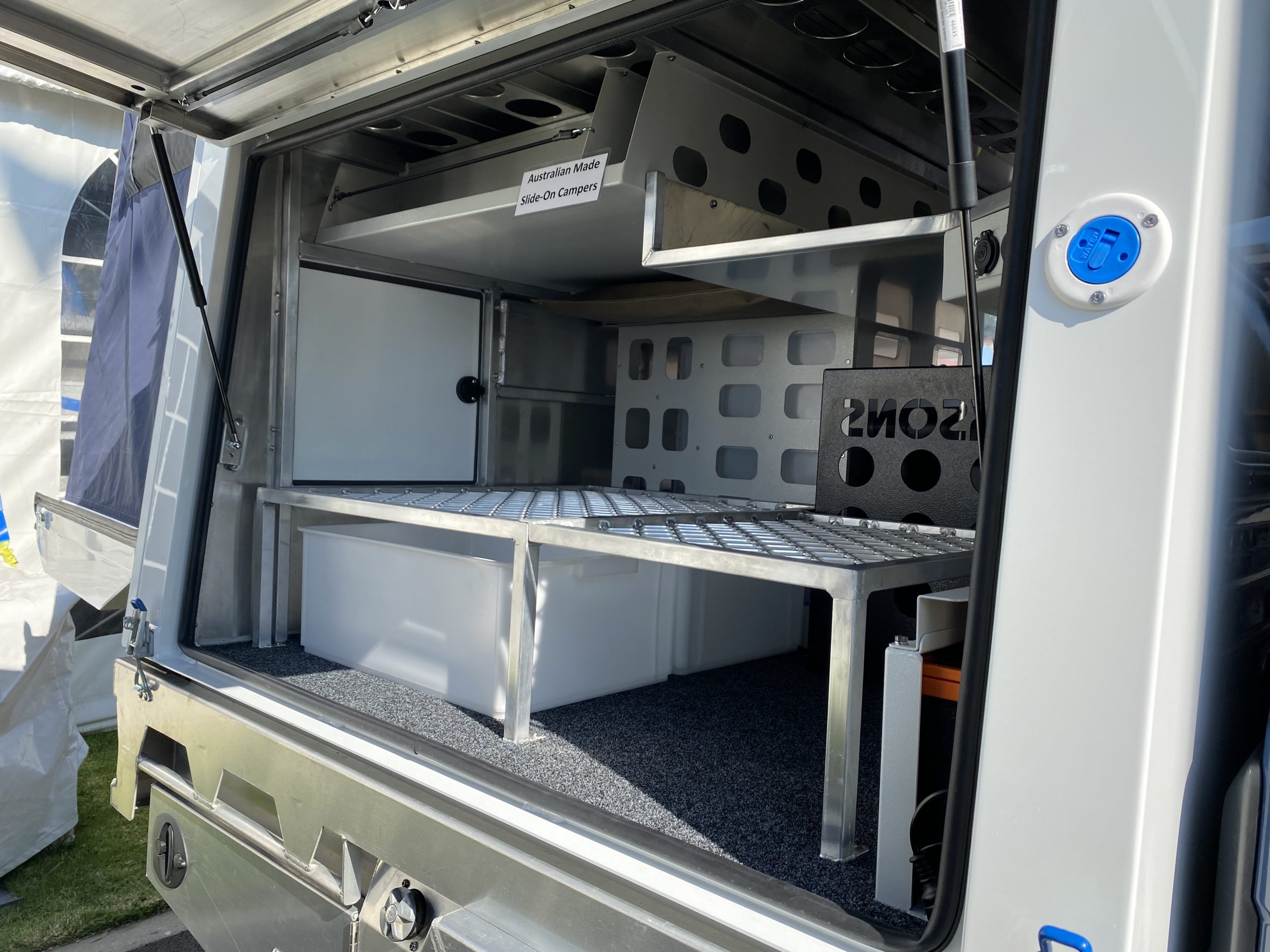 Click here for more information and specs.