AL-KO reveals its powered next-generation caravan chassis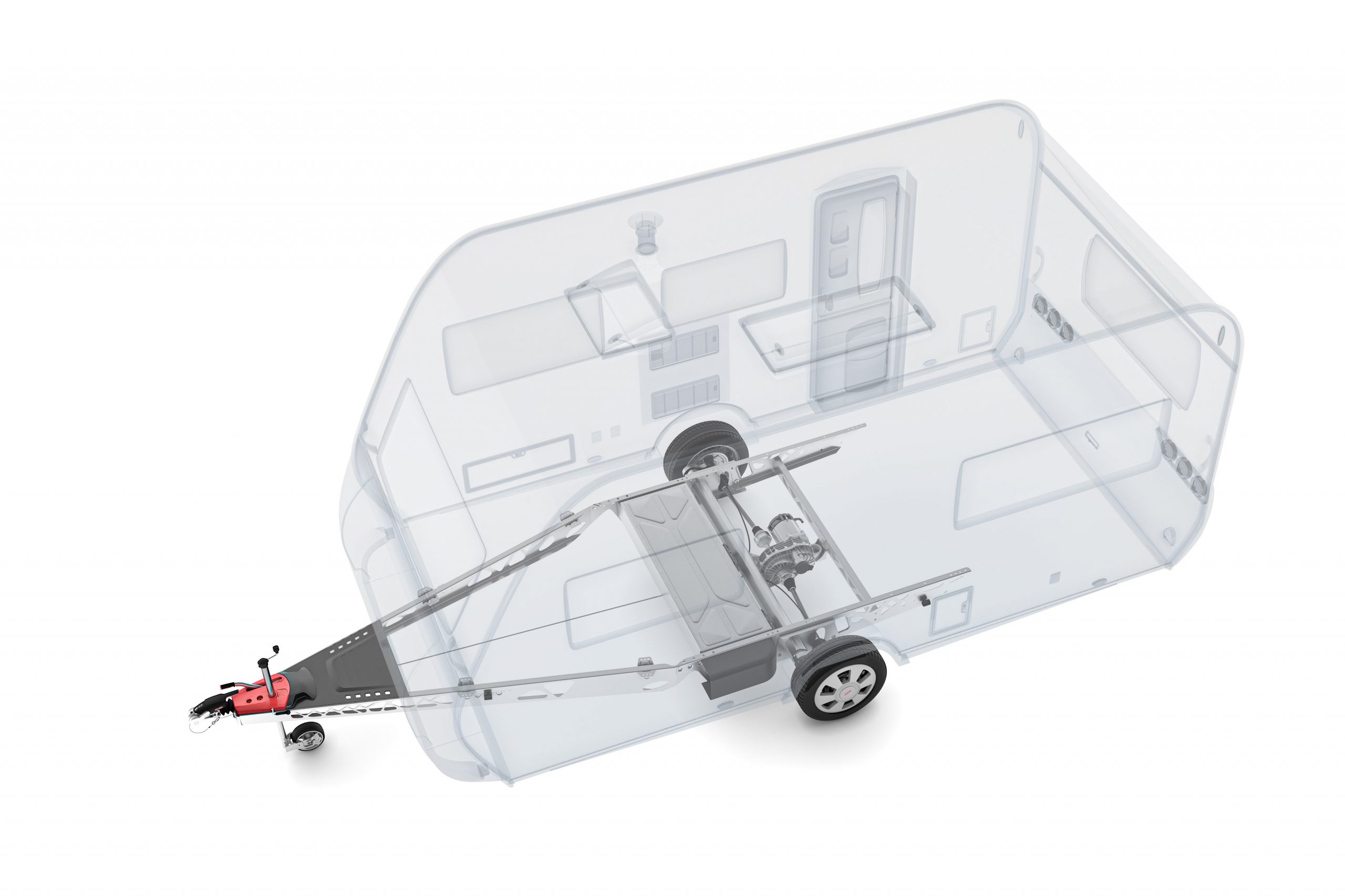 AL-KO has released details of its powered next-generation caravan chassis which it claims will support electric vehicles when towing and increase their travel range.
Towing takes a toll on electric vehicle batteries reducing their driven range (sometimes by up to 70 per cent). To that end, AL-KO like a couple of other makers, has released its powered next-generation caravan chassis which carries a 48-volt electric motor and 15-30kWh battery pack integrated into the chassis of the trailer to help improve performance. This new trailer platform is designed to work in applications up to 3500kg.
The system is equipped with sensors, allowing it to adjust its electric drive around driving conditions so the trailer can push part of its own weight and use torque vectoring to improve stability and prevent snaking.
And it's not just for electric vehicles, according to AL-KO, its chassis can be used to support the tow vehicle regardless of its powertrain, but it has obvious benefits for electric vehicles. Indeed, AL-KO said the ability for brake energy recuperation means that electric vehicles will benefit but so will vehicles with an internal combustion engine which will likely see a reduction in fuel consumption.
But it's not just about energy recuperation. Indeed, the 48-volt set-up can be used to assist with braking when driving through hilly country and can even help with trailer stability control systems. And it can reduce stress on the towing vehicle too via the on-board batteries which can assist with managing/powering things like fridges, air-conditioners and more. An integrated smartphone app will allow owners to locate their caravan (if it's stolen), view the kilometres driven and check the battery charge level, they'll even be able to remotely drive the trailer once it's been unhitched from the tow vehicle.
The new caravan chassis follows AL-KO's announcement it would be releasing a new Hybrid Power Chassis for use in campervans; a product it's expecting to have on the market by the end of this year (2020). AL-KO has worked with Huber Automotive to develop the new platform which incorporates an internal combustion engine with electric motor and battery storage for driving the rear axle when supporting the internal combustion engine or on its own, with a driving range of up to 100km. AL-KO and Huber Automotive have developed the hybrid platform for use with the Fiat Ducato only at this stage.