Volkswagen (VW) Classic Vehicles have just finished rebuilding what in engineering terms, is probably the most unusual VW T1 ever and it's a dead-set show stopper.
This unique vehicle began its life as a normal T1, produced in the Hannover plant in May 1962 before it was sent off to a buyer in Austria. There, the T1 was turned into an alpine specialist vehicle by a Viennese Volkswagen mechanic by the name of Kurt Kretzner. The VW T1 was given four axles, two steering the vehicle on double tyres and two of them fitted with a chain drive mechanism. This Bulli was probably the most off-road-capable T1 ever to hit the mountain slopes.
Just as Ferry Porsche once said it, it seems Kurt Kretzner felt the same way. "At first, I had a look around, but couldn't find the vehicle I was dreaming of. So, I decided to build it myself." Kretzner was a keen skier and noted there were not many off-road capable vans in Austria's mountain regions. He spent over four years designing and building this unique mountain climber, dubbing it Half-track Fox and describing it in sales literature as, "An ideal helper for everyone: mountain hut keepers, hunters, foresters, doctors, maintenance engineers for ski-lifts, TV and radio masts, pipelines and the like."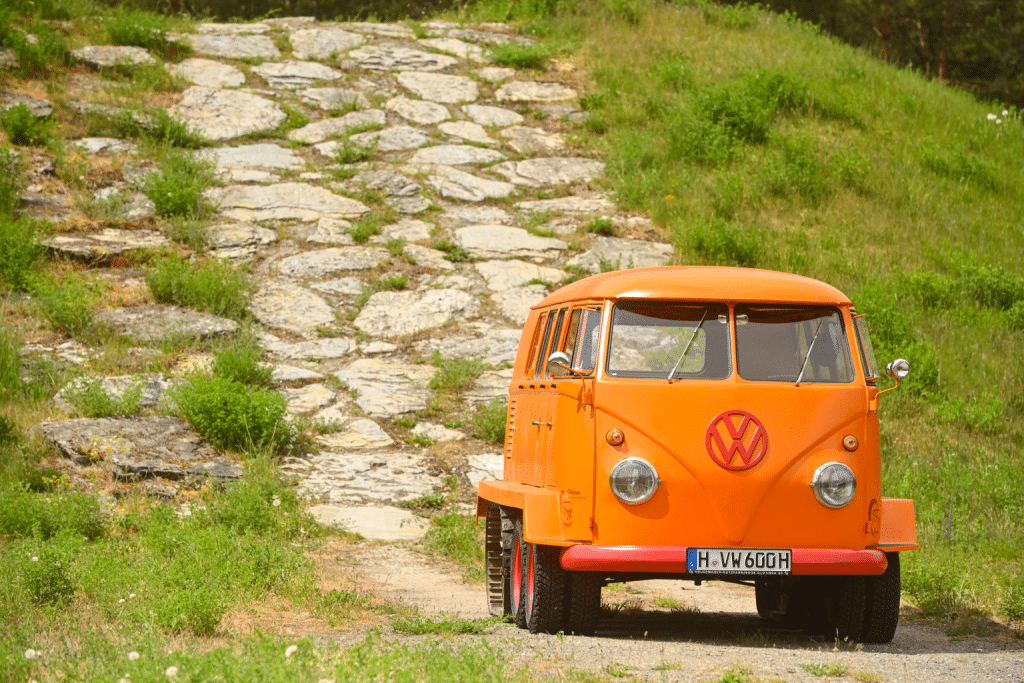 The nitty-gritty of the VW T1 build
In addition to the four axles, each wheel was fitted with a brake. The front four tyres were rough-tread 14-inch and the chains were mounted on four 13-inch tyres at the rear. To spare the asphalt, he constructed his own design made of aluminium elements with rubber blocks two centimetres thick. The front-axle steering meant a turning circle of under 10 metres and an automatic limited-slip differential ensured evenly distributed forward propulsion, even in the snow. Power came from a standard 25kW flat 1192cc engine, reaching a top speed of 35 km/h.
Kretzner forwent bulldozer-style steering via chains on every axle, instead opting for a half-track solution with chains only on the drive axles. He wanted to build a tracked vehicle that was also easy to steer. Using this as a selling point, he said, "The new, ideal, easy-to-drive Half-track Fox that lets you safely and comfortably master all difficult terrain. Snow, sand, stony ground, mountain meadows, small streams and woods can all be driven through in this vehicle."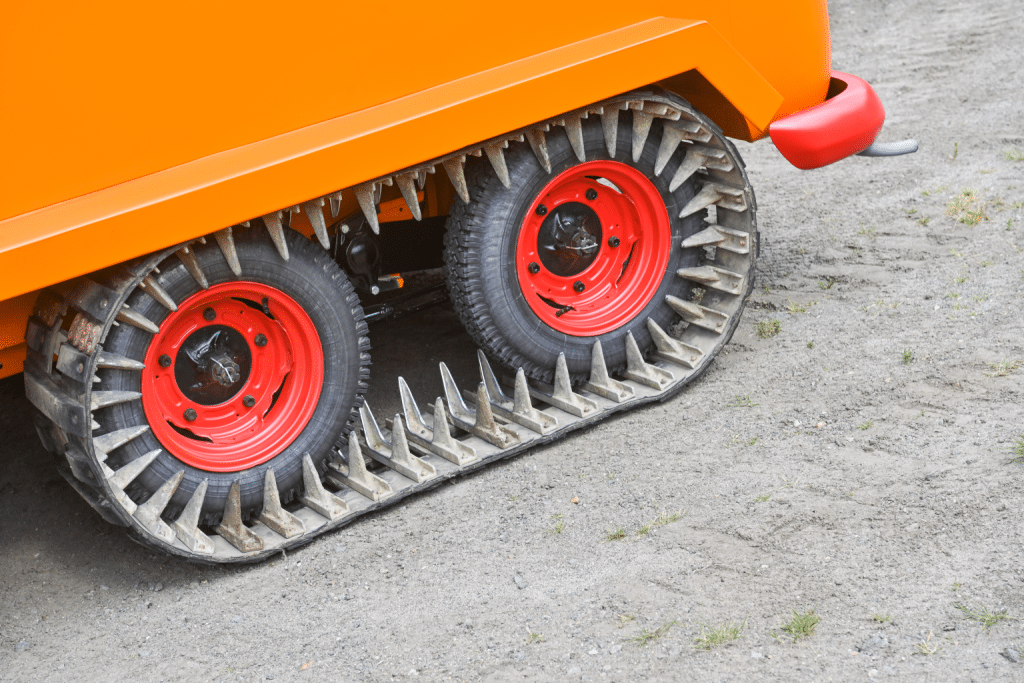 It seems that two Half-track Foxes were built by the end of 1968 but a third never came to fruition. Luckily, one of these survived.
The unique VW T1 conversion made few public appearances, showing up in 1985 in Vienna before being bought by the Porsche Museum in Gmund in the early 1990s. It made its way into the hands of a society of first Bulli generation lovers and then by the end of 2018, came into the collection of Volkswagen Commercial Vehicles (VWCV) Classic Vehicles who vowed to get it up and running again.
Remember, Experience, Preserve
Remembering their guiding principle of "Remember, Experience, Preserve", or (Erinnern, Erleben, Erhalten), the restoration process began. The Half-track Fox's 60-year-old body was stripped, dipped and repainted in an original shade of matt orange. A shade that would not be missed in a snowstorm! The mechanics were brought back good as new and as there were no specifications, the interior allowed for a little more creativity. Tool holders were installed and wood components made from beech and pine were fitted.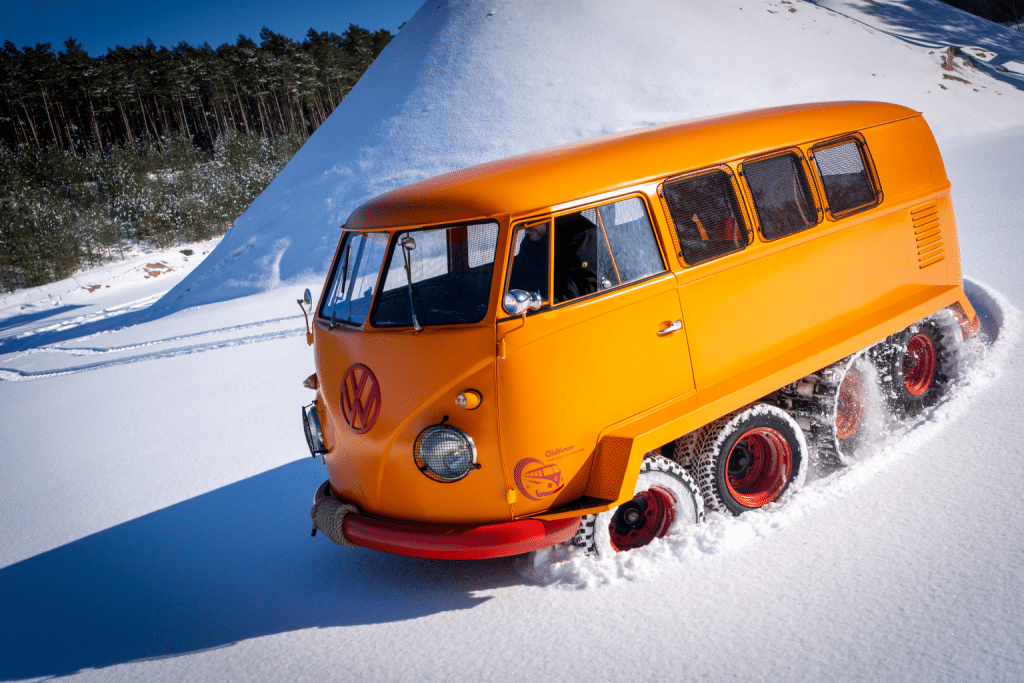 In February of 2022, the Half-track Fox had been restored to its former glory and the team at VWCV Classic Vehicles put it to the test. Showing unusually good uphill capability, the team found that it was the driver that was more likely to yield on steep climbs than the Half-track Fox!