Great Wall's next generation ute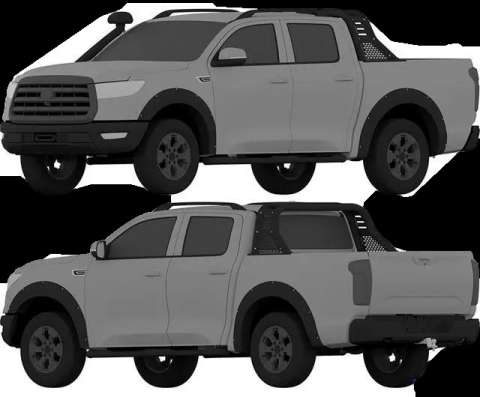 When you think ute, you generally consider the usual crowd of HiLux, Ranger, D-Max and the rest. But, don't forget Great Wall has the doughty Steed, and after taking a stock-standard one across the Simpson Desert I can say it's far better than you think it is.
And now Great Wall are about to release the imaginatively named 'Ute'. Not much is known yet other than it'll share a platform with the new Haval H9, but we do have this image. (See below)
That's far more basic and workmanlike compared to the carefully Photoshopped, soft-lighting hint photos we usually see from manufacturers.
Perhaps this means Great Wall will produce a vehicle that just does the job as opposed to try and be "a place where people want to be seen", and certainly the image seems to show something that would compete in the HiLux/Ranger-dominated market. We'll know soon, and especially interesting news is that there will be an "off-road adventure model specifically designed for Australia and New Zealand".
Great Wall also say, "the Ute will be available in turbo-diesel engine matched to an eight-speed automatic transmission".