AL-KO: We have changed the off-road hitch game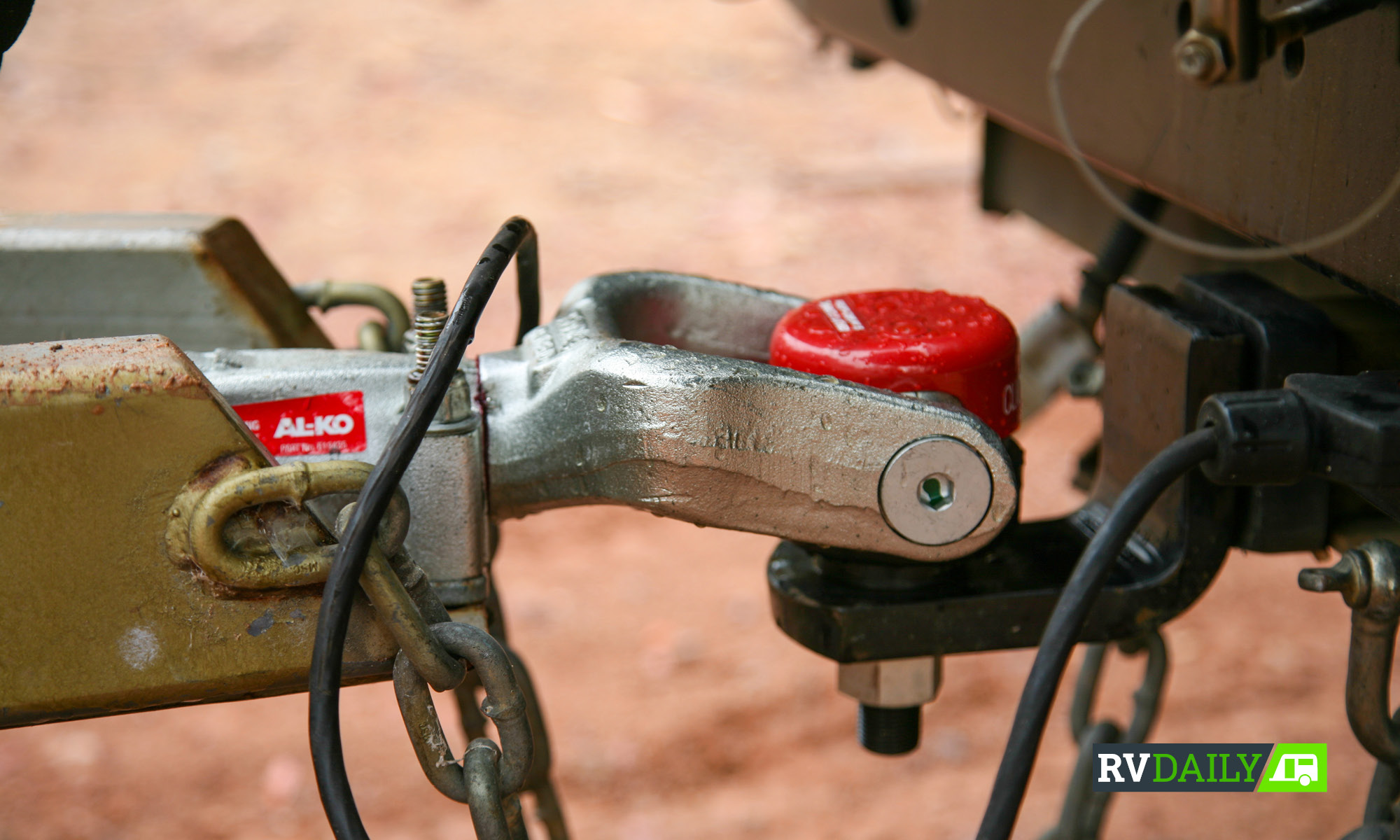 We take to the tools to find out  and install the one-touch pin coupling
AL-KO are renowned for many caravan, camper-trailer and off-road products in the form of suspension, brakes, chassis, electronic sway control systems and more; they rarely (if ever) offer a sub-par product. Recently, they jumped into the off-road pin hitch market with what seems to be a compilation of a few other systems, attempting to roll all the market-leading features into one fast, easy, safe and affordable off-road hitch.
We had one of their off-road pin hitches sent to us to install on my own camper-trailer. Obviously, the four-holed bolt pattern is industry standard, making for an easy retrofit. There are a couple of different handbrake systems, of which I stuck with the old-style ratchet lever instead of the newer push-button style. Again, everything lined up with little to do other than re-do the four bolts, and re-attach the handbrake.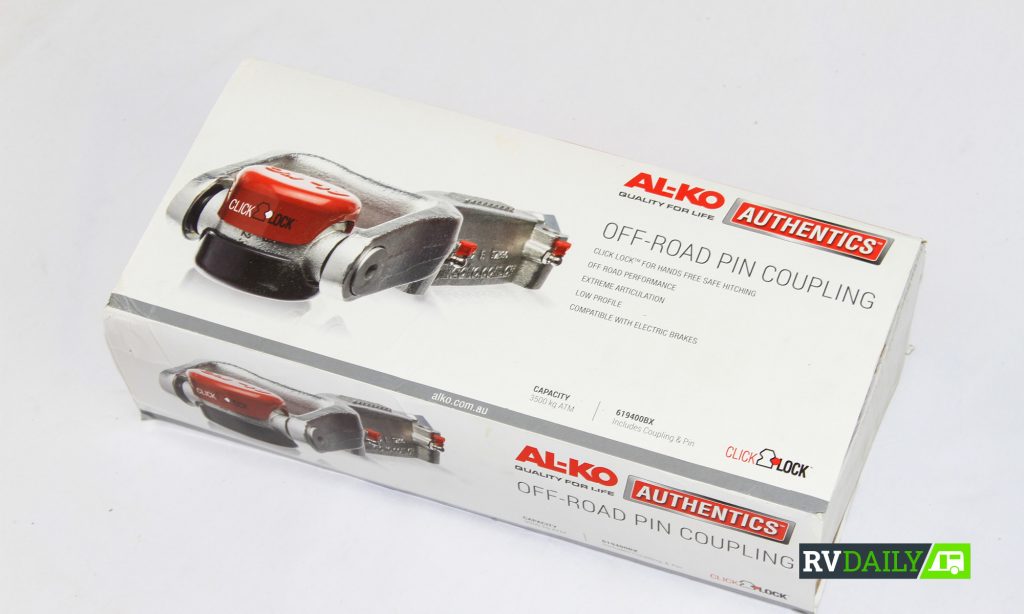 Other than the initial few pumps of grease into the main shaft, the integrated maintenance-free dust seals means you can set and forget – too easy!
While some other manufacturers' hitches need locking pins, latches and fiddly levers to aid in hitching and unhitching, AL-KO have done away with all those nuances to deliver a totally hands-free hitching experience. Unhitching only requires the depression of the top cap and the positive latching indicator (after which you can remove your hands) to allow easy winding of the jockey wheel to unhitch the hitch from the pin.
Once the hitch is lowered (via the jockey wheel) onto the pin, the integrated positive-latching indicator automatically pops out to show a green-coloured band amid the surrounding red. This ADR-compliant system double locks and prevents accidental dislodging of the hitch. Remember green is good, and you'll stay safely hitched.
Provided the hitch is within cooee over the pin prior to lowering, it will pivot and self-centre. I did push the boundaries of the system to see how far out I could be to start with. If you are beyond the scope of working, the AL-KO Click Lock system will not engage the pin and the green band does not pop out; you'd have to be blind, deaf and totally incompetent to not know the system has not engaged properly … that should weed out most Darwin Award applications!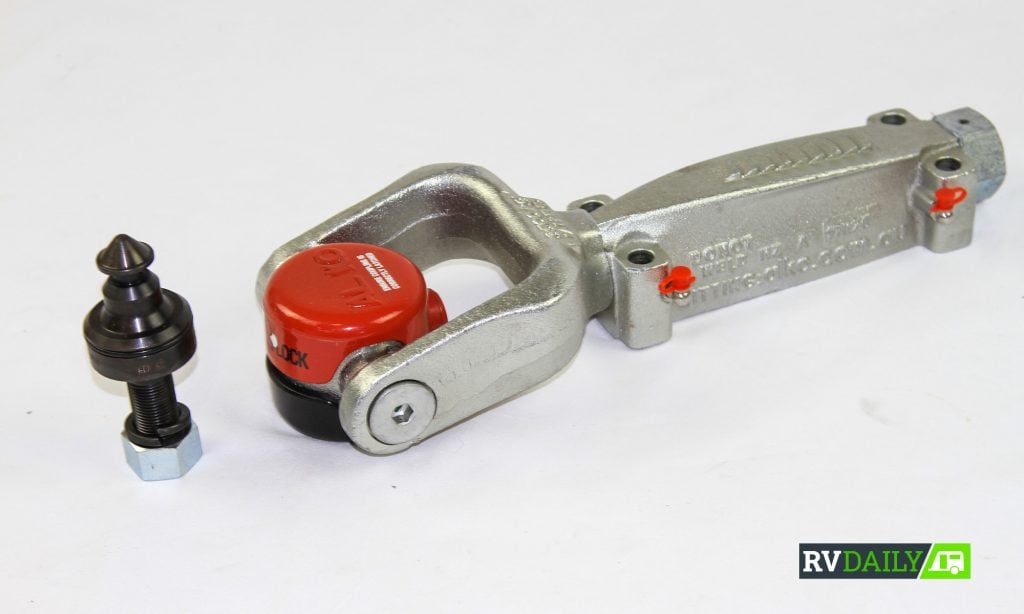 Given I have barn-door-style rear doors on my Troopcarrier, the low 83mm height of the hitch allowed for non-denting door openings – that's another big tick from me! Not that I need such a high rating on my camper-trailer, but the 3500kg ATM rating allows me to install an AL-KO Off-Road Pin Coupling onto my caravan too – more ticks!
While I haven't accumulated thousands of on or off-road kilometres with this new hitch, my initial thoughts are positive in every way. Long-term reliability and ability to continue to keep dust and water from within the main hitch body (via the integrated seals) is something I'll keep an eye on.
Overall articulation will far outdo anything anyone will ever achieve in real life. I'd go so far as to say if you can test the maximum angles of this hitch, you'll end up with gravel rash on your roof. While I'm not that gung-ho, I am happy in the knowledge that with this AL-KO Off-road Pin Coupling installed, I can tow my camper anywhere my 4X4 can go.
The AL-KO Off-Road Pin Coupling 3.5T (includes coupling, pin and pin cover) has a RRP of $478.