While the top end of the caravan market seems to be in a ceaseless race to make vans bigger and more laden with features – and therefore, heavier – a compact, lightweight caravan like the Ezytrail Winton 10 is a welcome change.
At just over 4.4m long and weighing in at around 1000kg tare, the pint-sized Winton looks like the lovechild of a teardrop camper and a 1950s vintage caravan. Its fibreglass construction and Euro-styling combined with its petite dimensions make the Winton 10, well, pretty bloody adorable.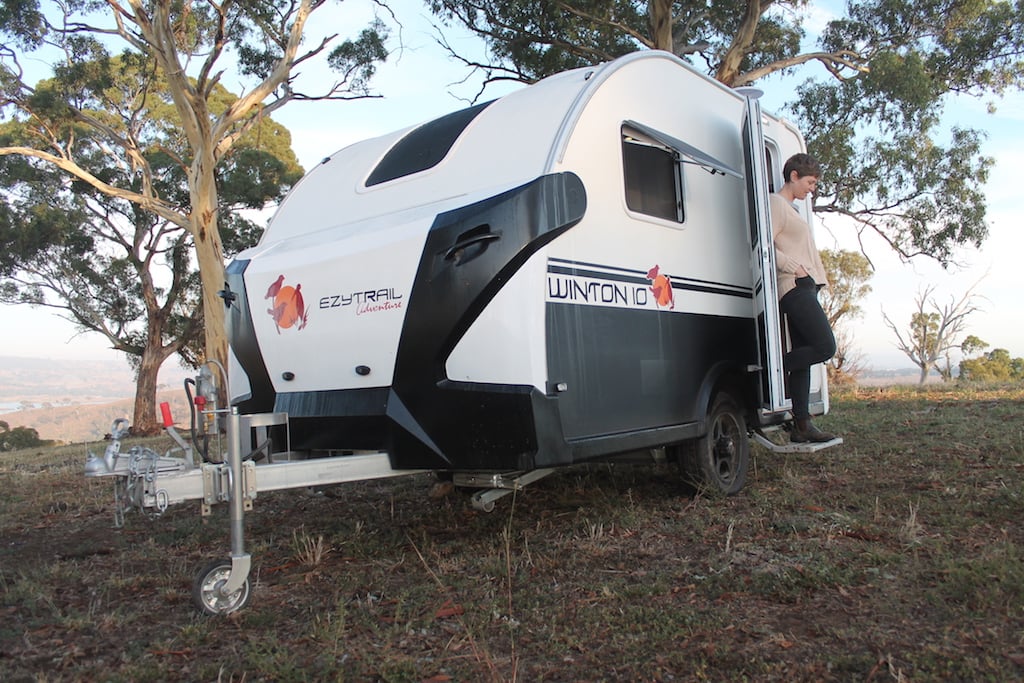 But this little van is more than just a super cute face. It's a self-contained unit for two complete with an east-west bed-cum-dinette, a functional compact kitchen and even an ensuite. There's a Truma hot water service, a 50L fridge, a microwave, a 24-inch telly and Bluetooth media player with multiple speakers throughout.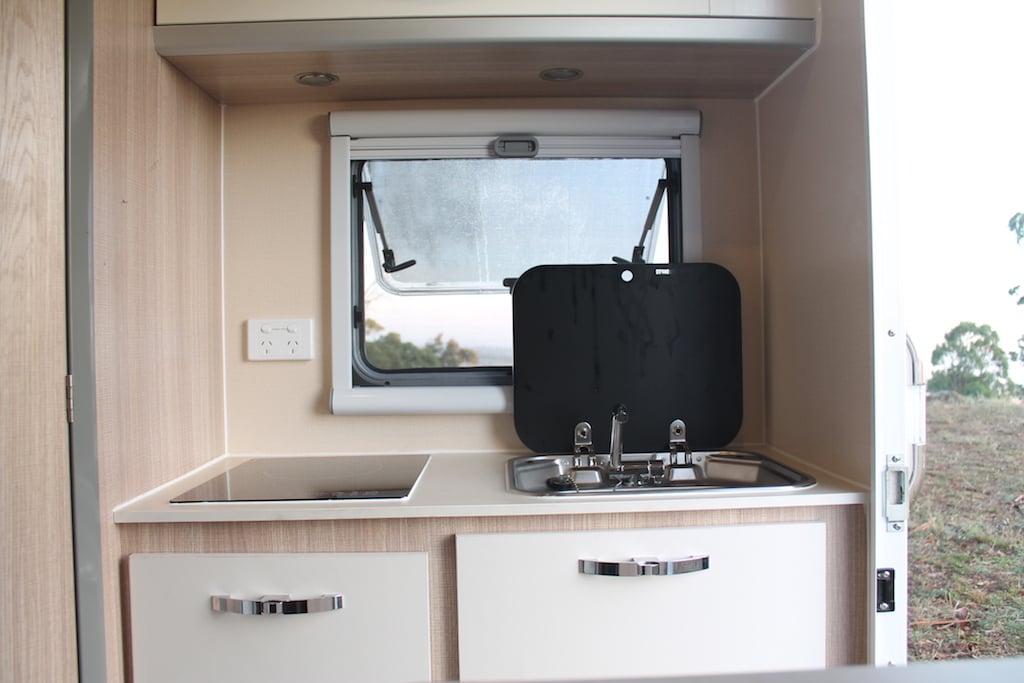 That's a lot to fit in a small footprint, so yes, it's a bit cosy in there. But for couples looking for a fuss-free, entry-level, on-road caravan that can be towed safely behind most SUVs and station wagons, the Winton 10 is a great option.
Clever use of minimal space means there's a surprising amount of storage, and with a payload of around 500kg you can comfortably load your gear into it. In fact, this is the kind of van you'd just keep loaded with the necessities so you can nip down the coast on a whim on a Saturday morning if the weather is fine.
Ezytrail is currently offering the Winton 10 for the reduced price of $25,500, which is almost $5k off the original asking price. Click here for more information.